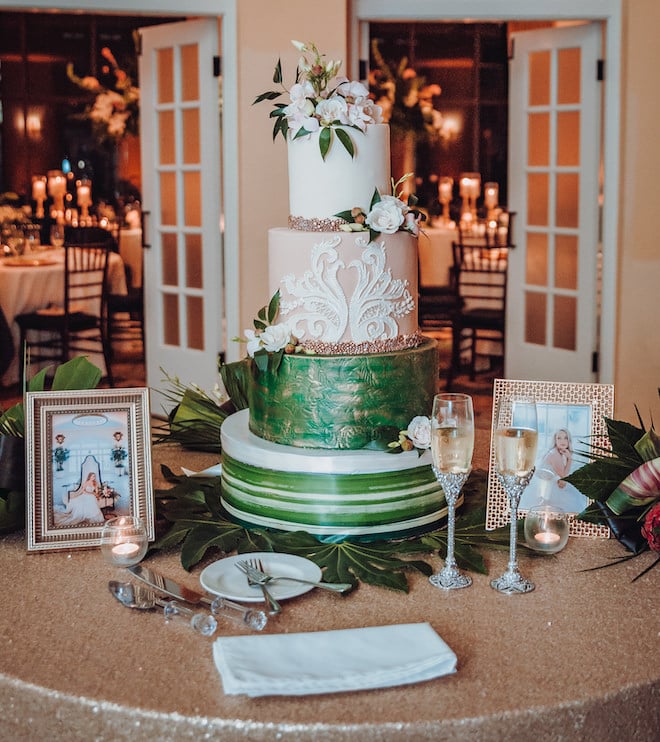 You're in for a sweet treat today loves because we are so excited to welcome Common Bond Cafe & Bakery to the blog to showcase this premium Houston bakery and their luxury wedding cakes and unique groom's cakes! Although they're named Common Bond, we can assure you there is certainly nothing common about them.
Everywhere in the world, a "common bond" that everyone shares is the love of good food. From this idea, Common Bond Cafe & Bakery was opened in May 2014 to create a comfortable space for the Houston community to gather to dine and bond over good food, extraordinary pastries and mouthwatering cakes. Only at Common Bond will you find Food Network's award-winning Sarah Ono Jones crafting your perfectly sweet memory. Sarah is a nationally acclaimed custom cake designer who's been with Common Bond Cakes since 2018 and has made cakes for Cirque de Soleil, HGTV and more! Sarah and her Common Bond Cakes team will truly design your wedding cake to be as unforgettable as your special day.
From geode wedding cakes to yeti groom's cakes and to everything deliciously in between, scroll down to see the visually stunning works of art Common Bond Cakes has to offer with these 10 luxury wedding cakes!