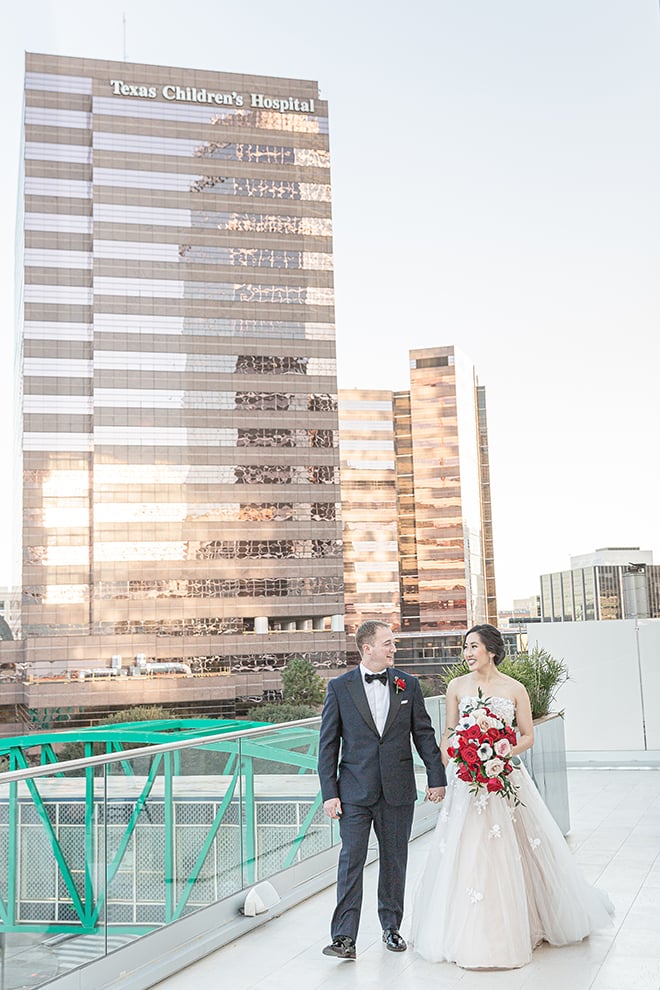 Houston's newest wedding venue, Westin Houston Medical Center, celebrated its grand opening in a grand way… by hosting a wedding contest where one lucky couple had the chance to win a full wedding experience valued at over $55,000! The Westin collaborated with a group of talented wedding professionals to provide the many services for the fabulous giveaway.
After a series of qualifying steps, the lucky winning couple were Christina, a financial planner, and Hunter, a vascular surgeon fellow, who wowed the judges' panel with their quirky and romantic love story.
The couple met on dating app Bumble. A year of dating culminated in a romantic proposal on December 15th, 2019, where Christina discovered a sparking ring in the couple's favorite dessert.
Since the free wedding was on Valentine's Day 2020, the couple had just two months to plan it. But the many Houston pros offering their services pulled it together beautifully. Fortunately, it was just before COVID -19 changed the world!
To celebrate the holiday, and Christina's Chinese heritage, the wedding décor featured a color palette of red, pink and gold.  The Westin, noted for its unparalleled service and delicious food, feted the couple with a scrumptious repast for 250 guests. Décor and rentals were provided by Royal Luxury Events.
Challenges for the couple included visualizing a wedding at a hotel still under construction in less than three months, and the groom having to take an exam at the Medical Center the morning of the wedding. A favorite moment for the couple included, "Having a dog-friendly hotel and having our dog, Boo, be a part of the wedding." Christina also cherished being able to have her father walk her down the aisle and their dance together.
We are so happy to share this joyful wedding, in all its splendor, with you. Congratulations, Christina & Hunter! And thank you to all the local wedding vendors who donated so much of their time and services to help make Christina & Hunter's dream wedding possible!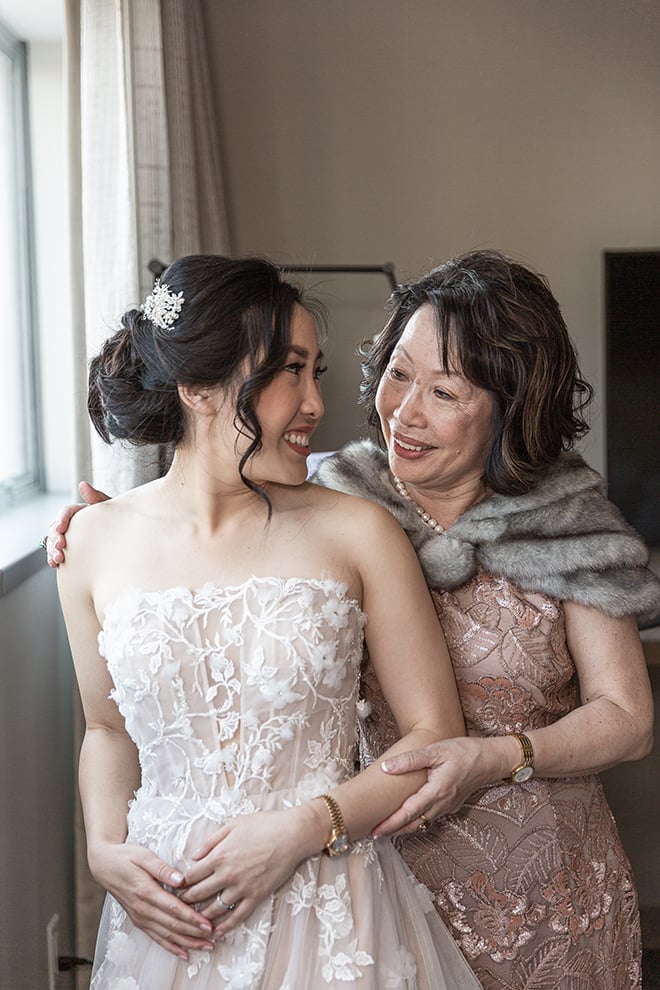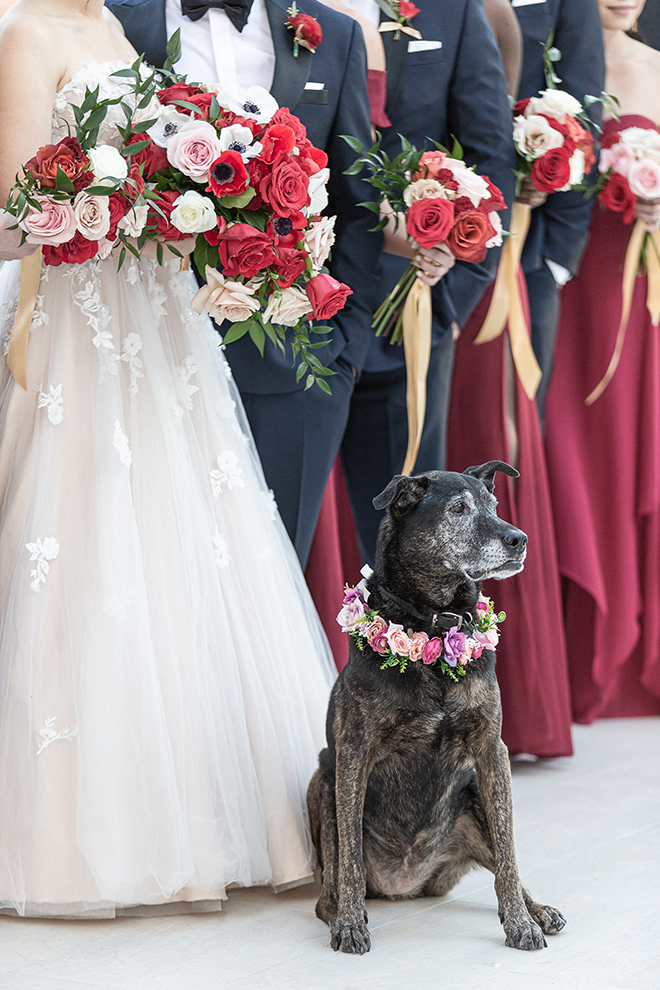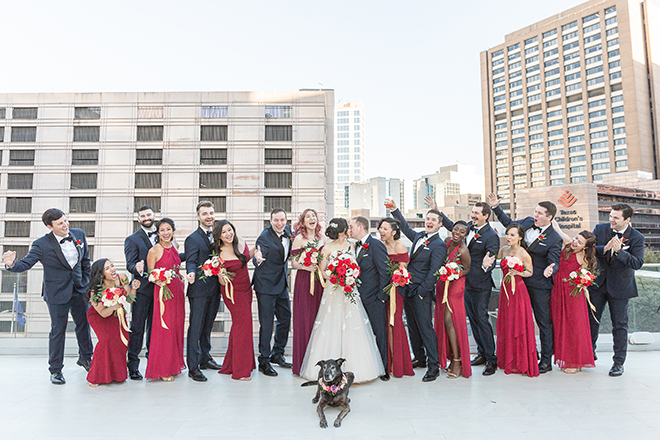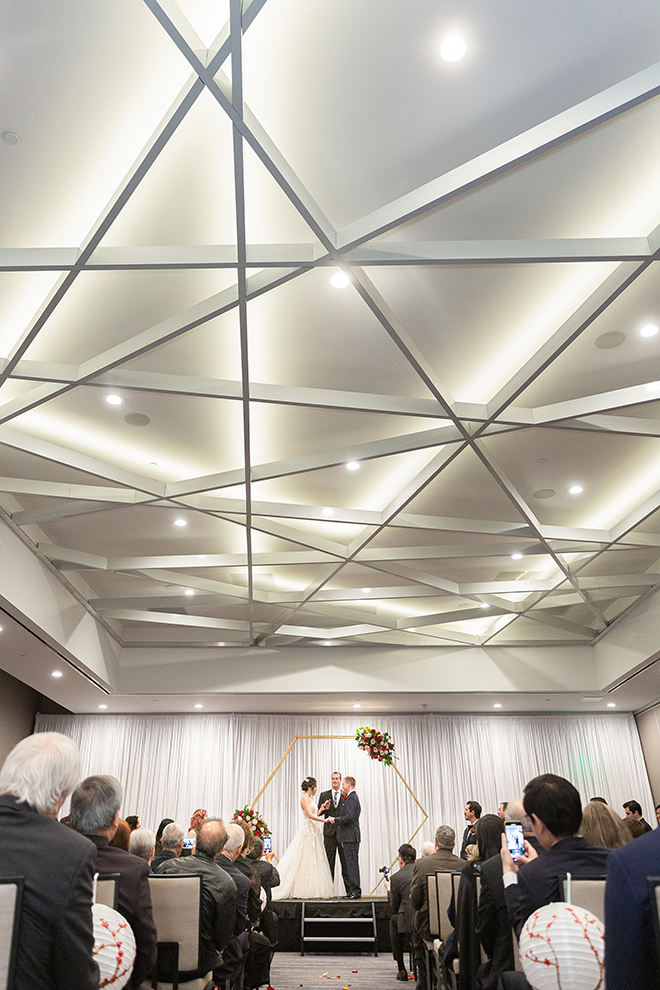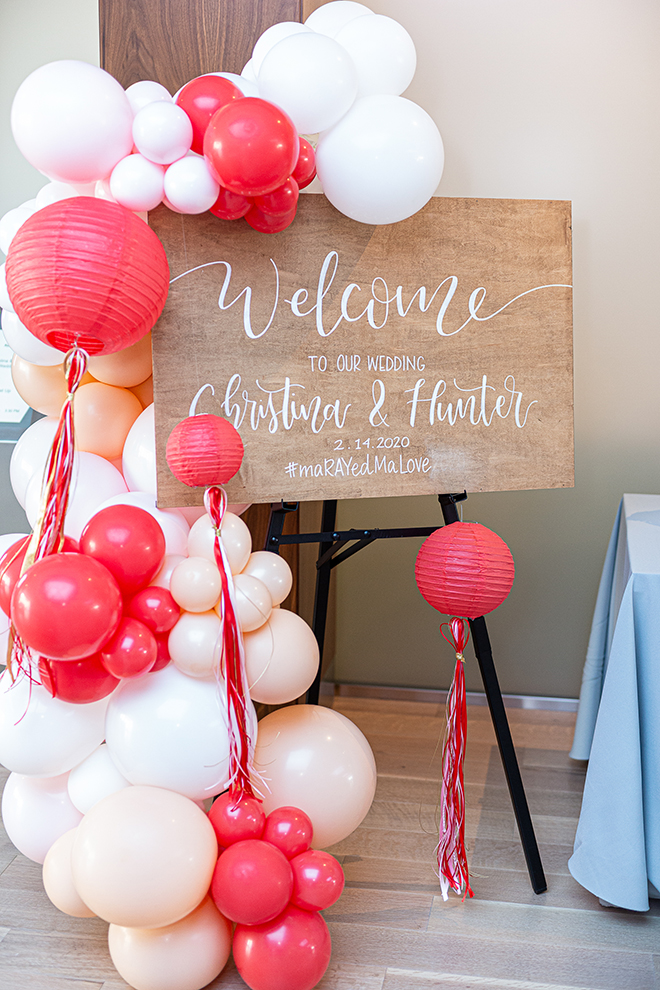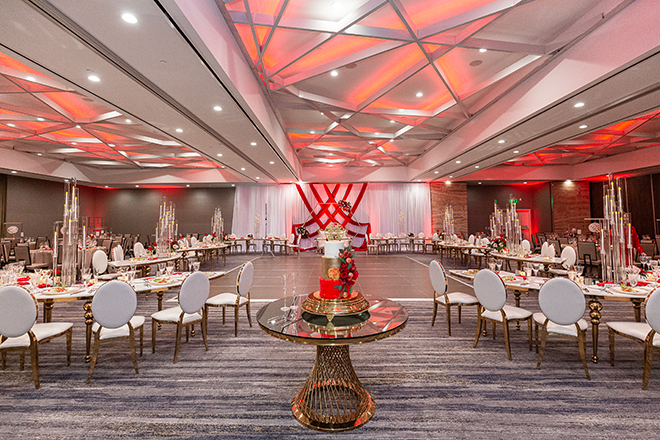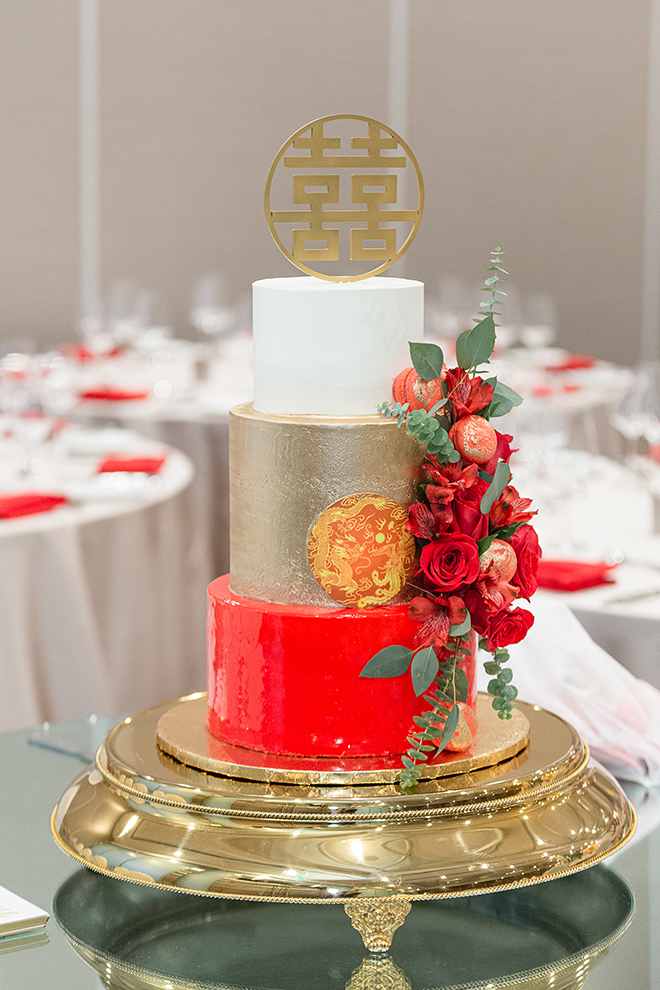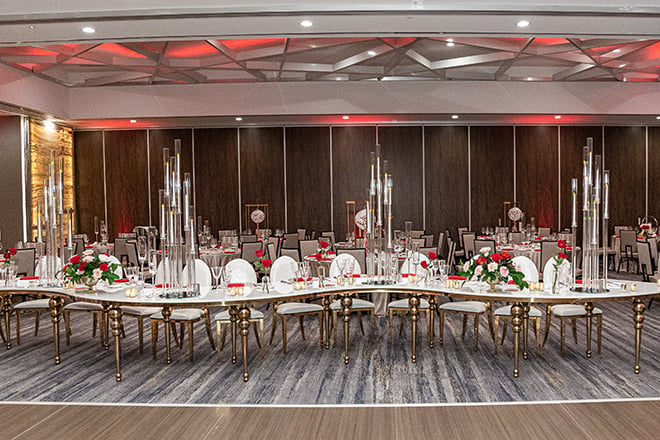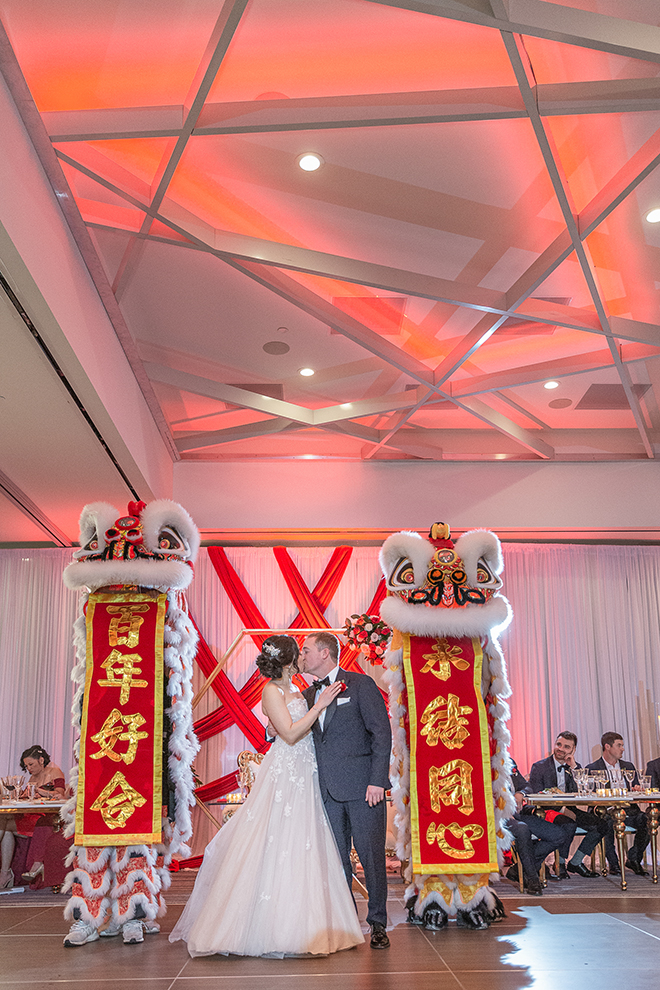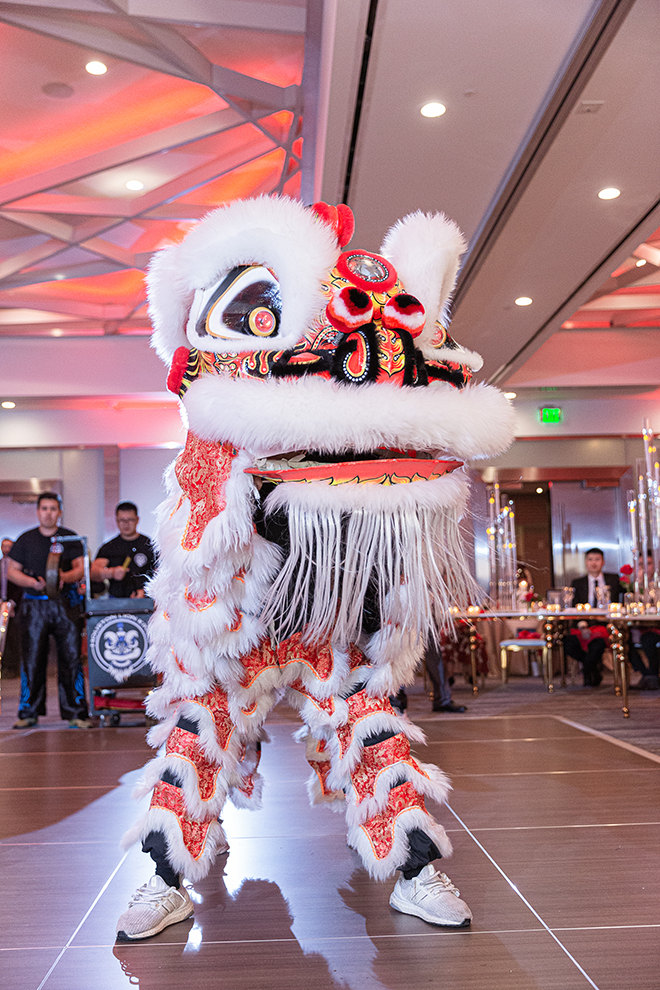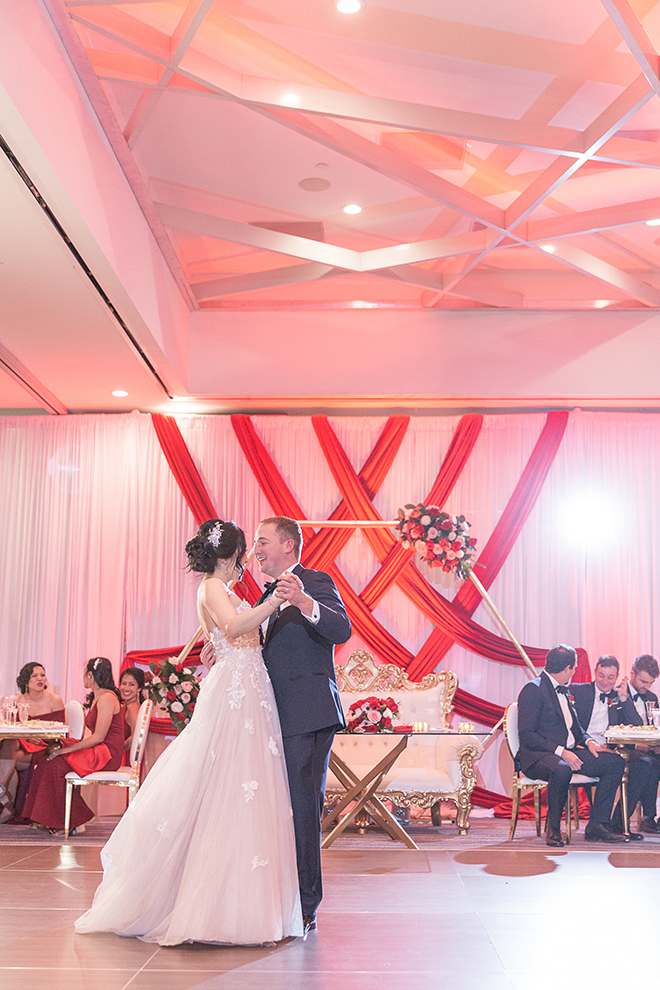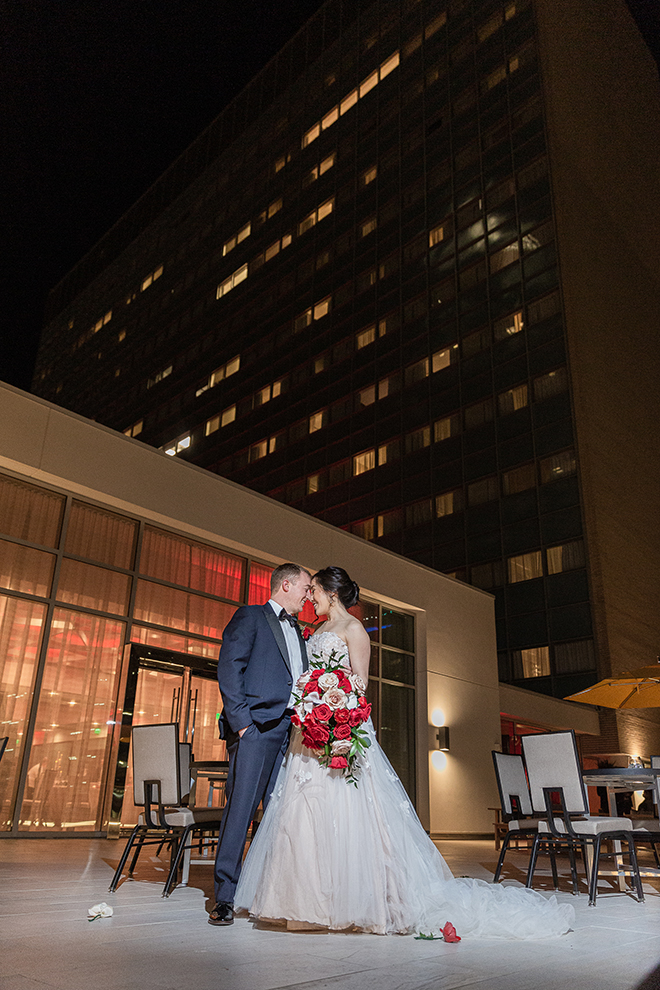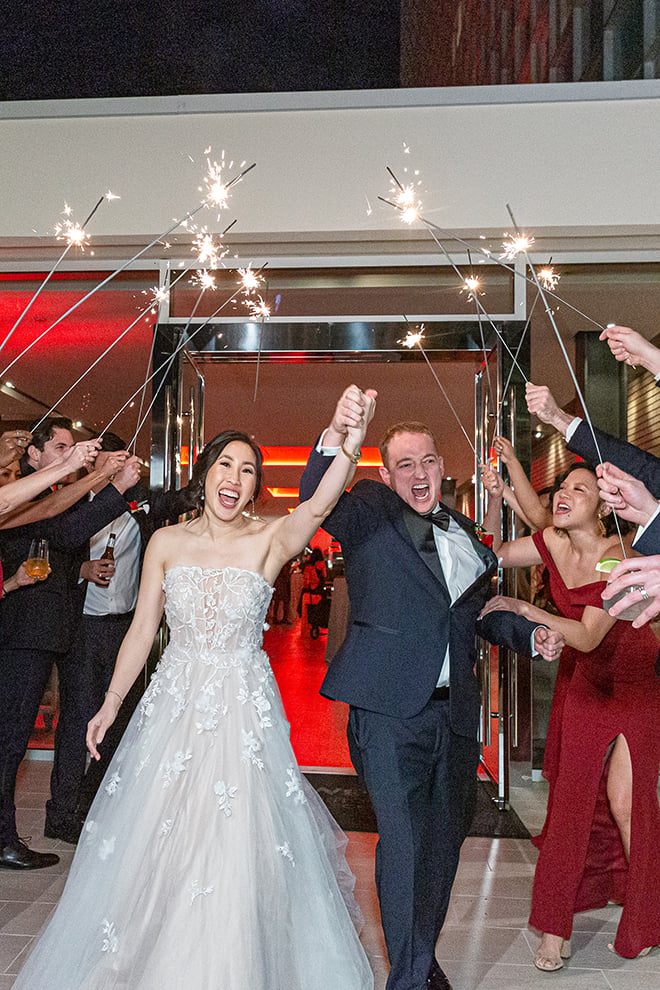 "New Westin Houston Medical Center Hosts Grand Wedding Giveaway" Spotlight Houston Vendors – Venue: Westin Houston Medical Center | Decor: Royal Luxury Events
Contributing Vendors: Photography: C. Baron Photography | Pompom Florists | Flour and the Girls | House of Hough | Fresh Prints of Belaire | Houston Diamond Girl | Houston Flower Wall Co. | Isabella Invitations | Reverly Goods | JPL Entertainment | Momentum BMW Southwest