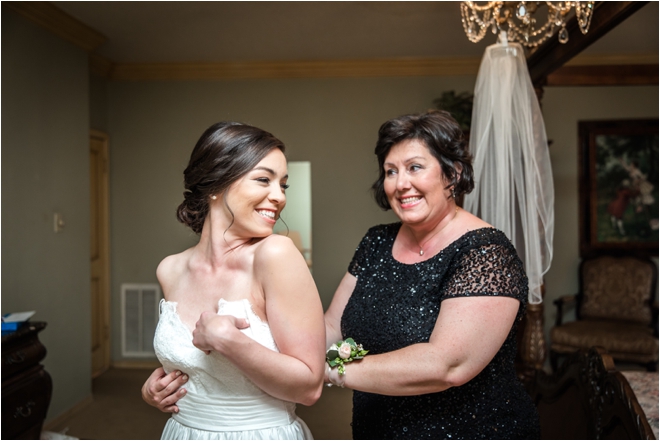 Photo: Elizabeth B. Photography
MOM. She's there for you every step of the way, whenever you need her—especially during wedding planning! With Mother's Day right around the corner, we want to show all of the mamas out there how much we appreciate them. We asked our lovely Instagram followers what their fave wedding moment with Mom was, and we just had to share what Houston bride Jansu had to say.
"The night before the wedding, my mom and I had a sleepover—just the two of us. We reminisced about my childhood memories, and when I first met my husband in high school. We'd had a physics study party at his house, and when my mom came to pick me up, he was SO formal! He came outside just to shake her hand through the window," says Jansu.
Photo: Elizabeth B. Photography
"We laughed and cried until 2 in the morning. Even though I got little sleep the night before the big day, it was the perfect way to calm my nerves and spend some special time with my mom. She's my best friend—hands down," she adds.
Photo: Elizabeth B. Photography
We loved Jansu's fave wedding moment with her mom so much, that we gave her a deluxe pedi package for two courtesy of Citris Nail Spa. Congrats on winning this fabulous giveaway! We hope you and your mom enjoy every moment of Mother's Day. Xo!