Guys—if you want a guaranteed "Yes" from your bae, you've got to get the pups involved, like Kyle did with the love of his life, Caitlin. As the bride recounts, "We rented out a beach house in Port Arkansas with our parents for the weekend. After dinner, we went back to the beach for a bonfire to make s'mores. While setting up the s'mores station, I found a card attached to my dog's collar. I opened it to find a picture of both of my dogs with a note that said, 'Mom, can Kyle be our new daddy?' I turned around and saw Kyle down on one knee." They skipped the s'mores and went straight to celebrating with Champagne!
Eight months later Caitlin and Kyle wed at Wimberley's lovely Old Glory Ranch with their closest friends and family to witness. "We loved the outdoor romantic feel of the whole day. Texas wildflowers were in bloom. We had our ceremony on a wooden deck under giant trees, right next to the beautiful flowing Blanco River," says Caitlin.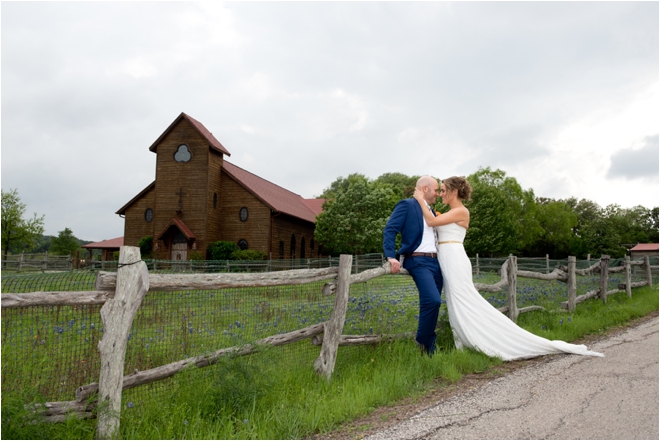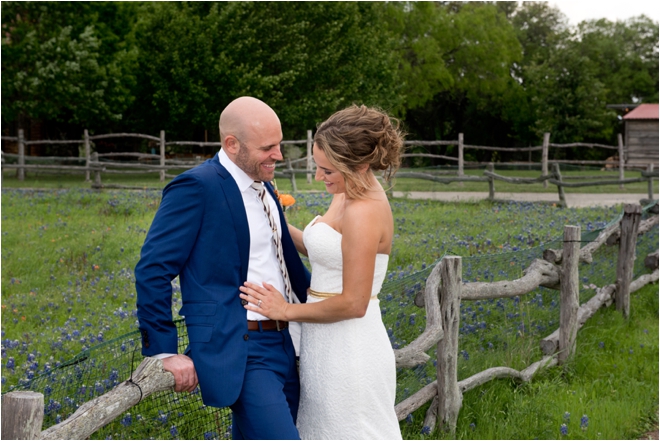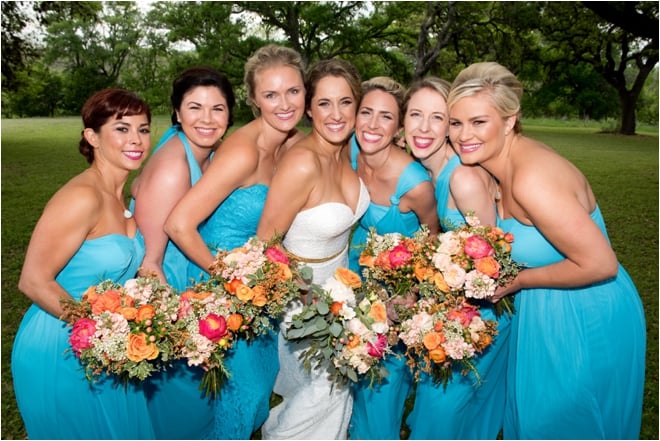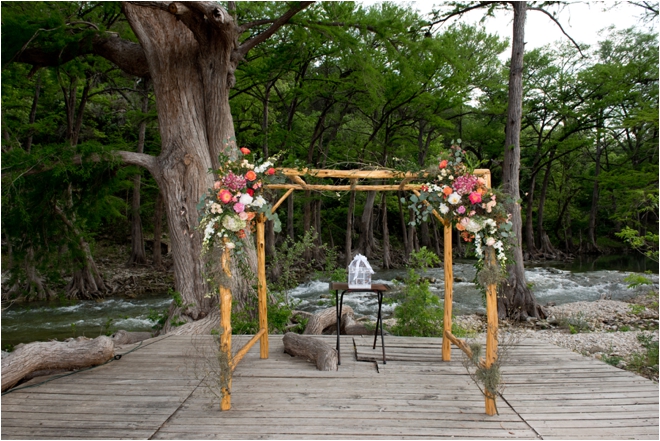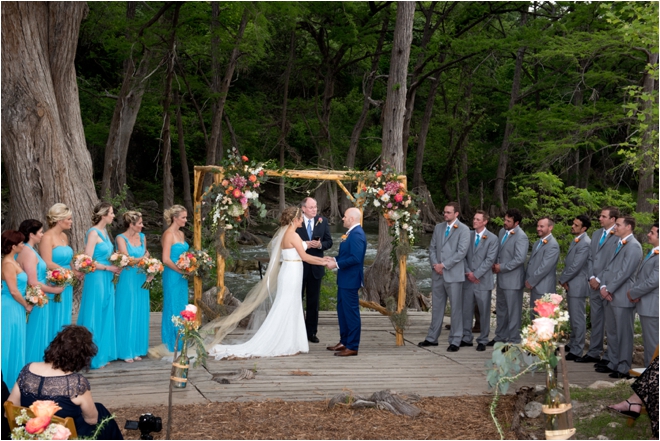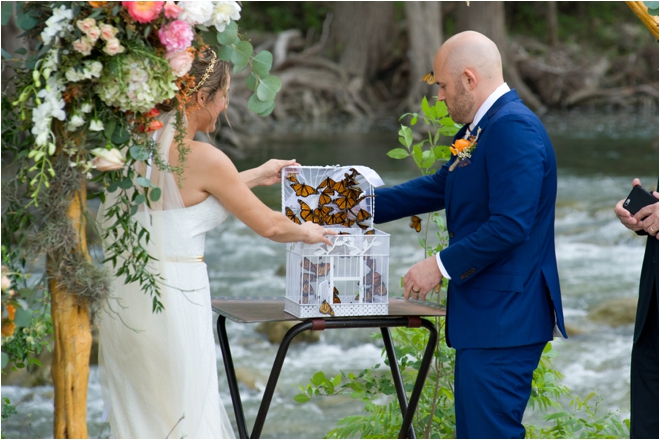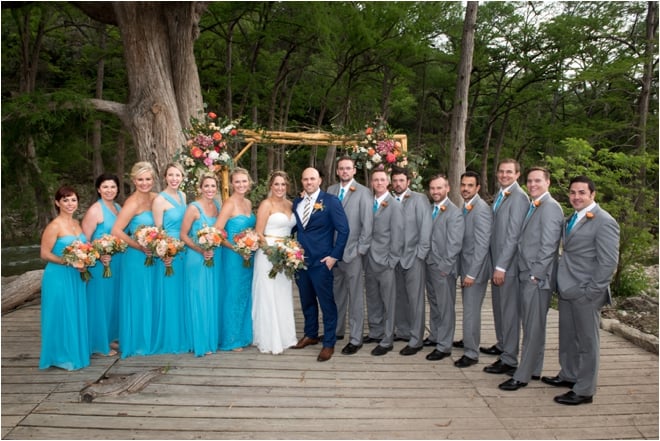 Favorite moments? There were many—the pups wore floral wreaths as they trotted down the aisle, there was a monarch butterfly release after the ceremony, and Old Glory Ranch provided four miniature donkeys for guests to interact with during the cocktail hour!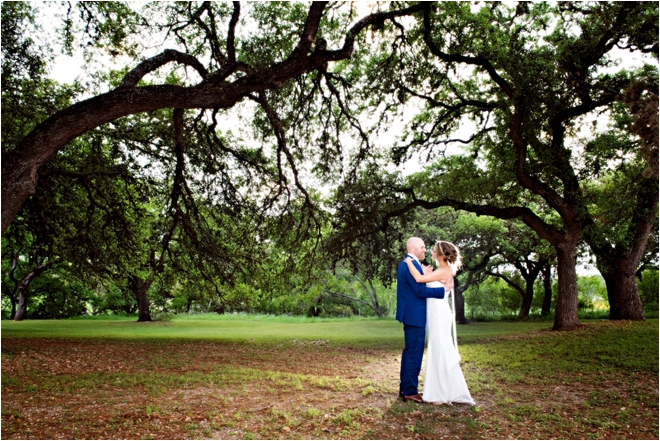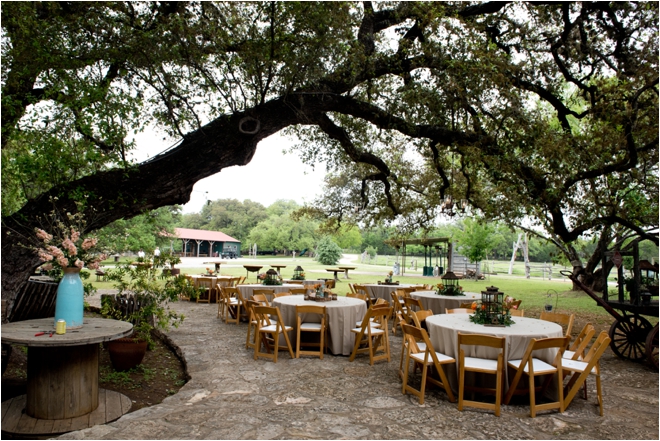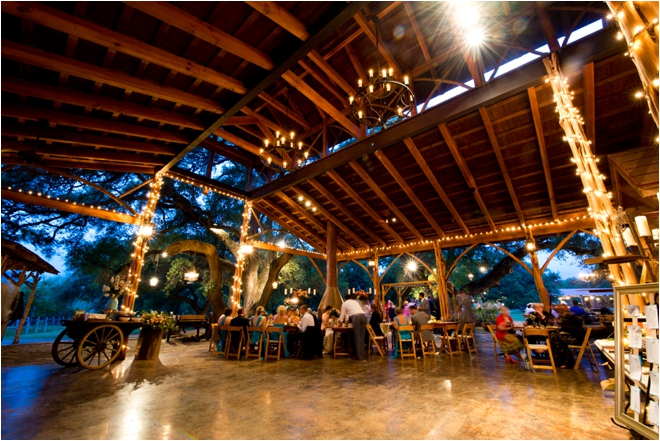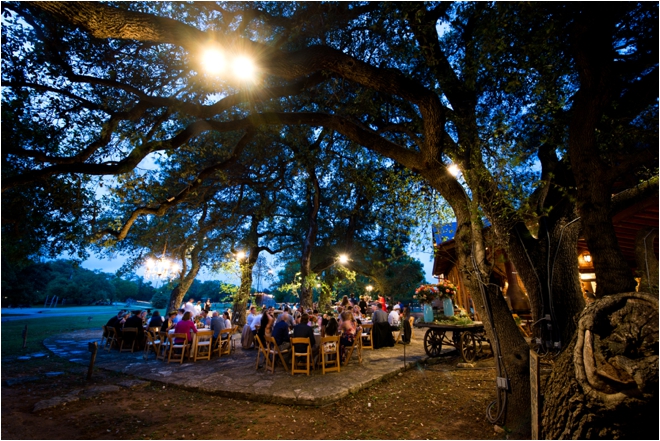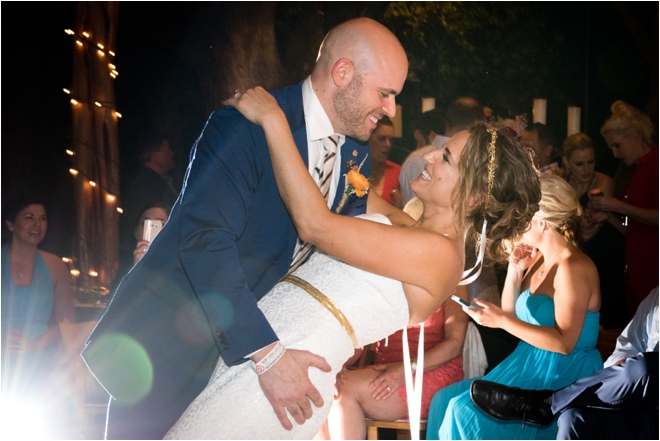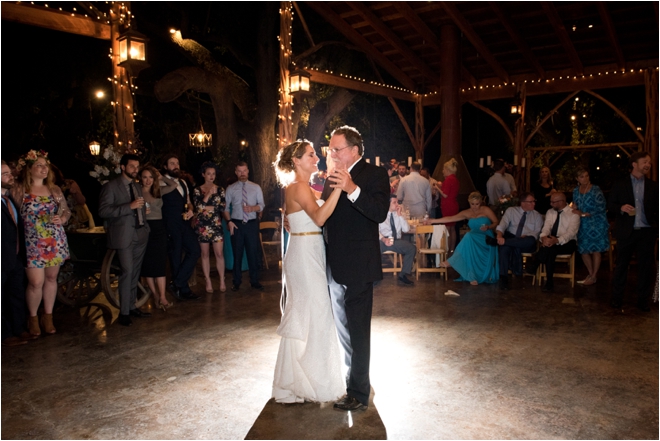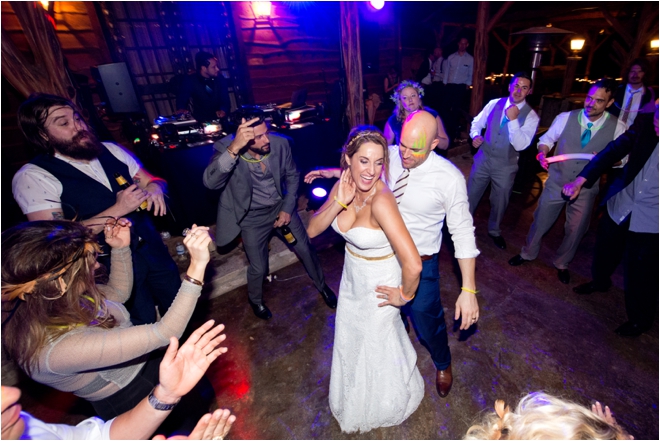 We couldn't be happier for these two. Congrats and best wishes to the newlyweds!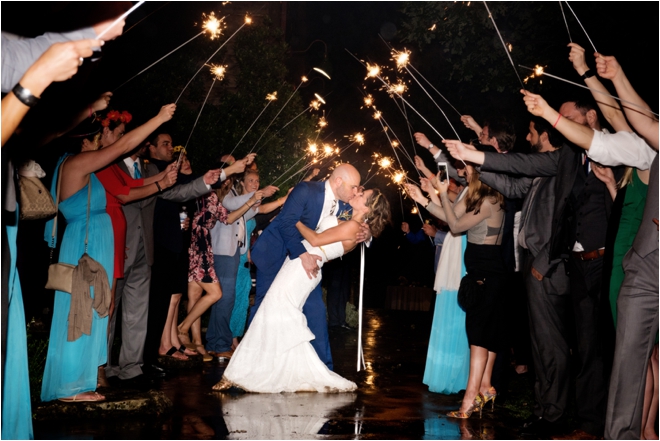 Photos: Anthology Photography | Venue: Old Glory Ranch