If you've fantasized what it might feel like to wear an honest-to-goodness royal headpiece, there's no occasion like your wedding to rock a regal crown or bridal tiara… as long as your overall bridal look can carry off this dramatic wedding accessory.
Tiaras and crowns are best worn without additional extravagant bling (keep the earrings and other bridal jewelry delicate and refined), and are most appropriately worn with classic ballgown, A-line and drop-waist wedding gown styles. Beyond that, you can rock a bridal crown with almost any hairstyle, from high up-do's and elaborate twists to long, sleek, wavy locks. Become the queen you have always dreamed of being with one of these 5 regal bridal crowns and tiaras!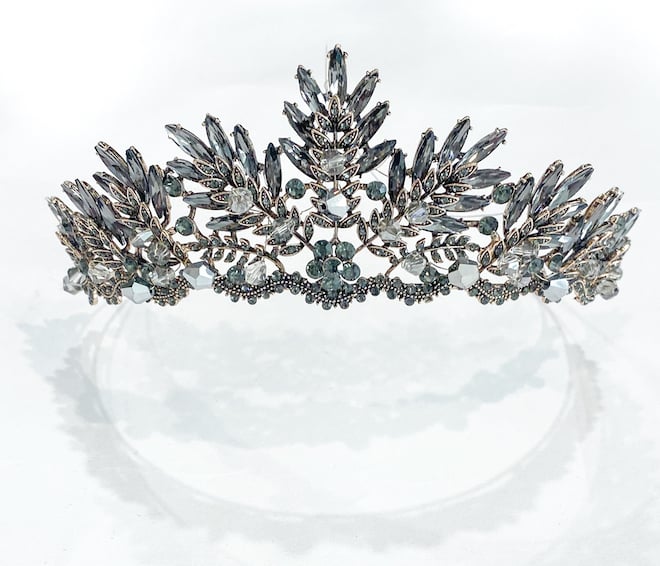 Dark, bold with a touch of modern edge, this stunning tiara from David Peck's is perfect for brides looking to make a regal statement on their wedding day.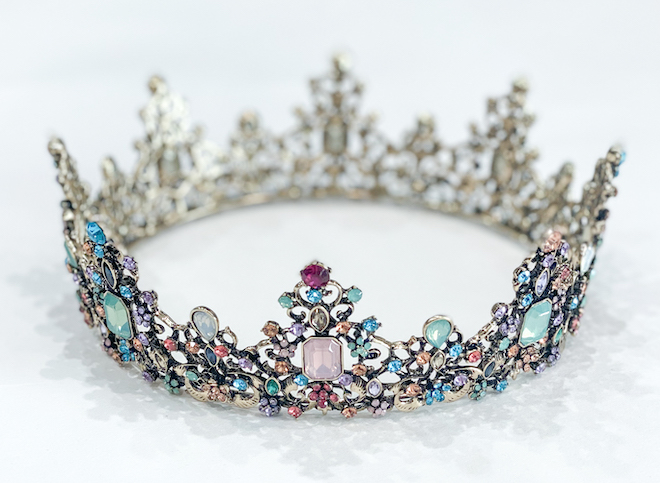 Also available from custom wedding gown designer David Peck, this dramatic and bold crown sparkles with color. Its timeless shape and delicate jewel accents will make any bride feel like true modern royalty.
Move out of the way diamonds, pearls are becoming a bride's best friend this wedding season. Pair your delicate bridal pearl jewelry with Maria Elena's "Alina" crown for an elegant, classic bridal look.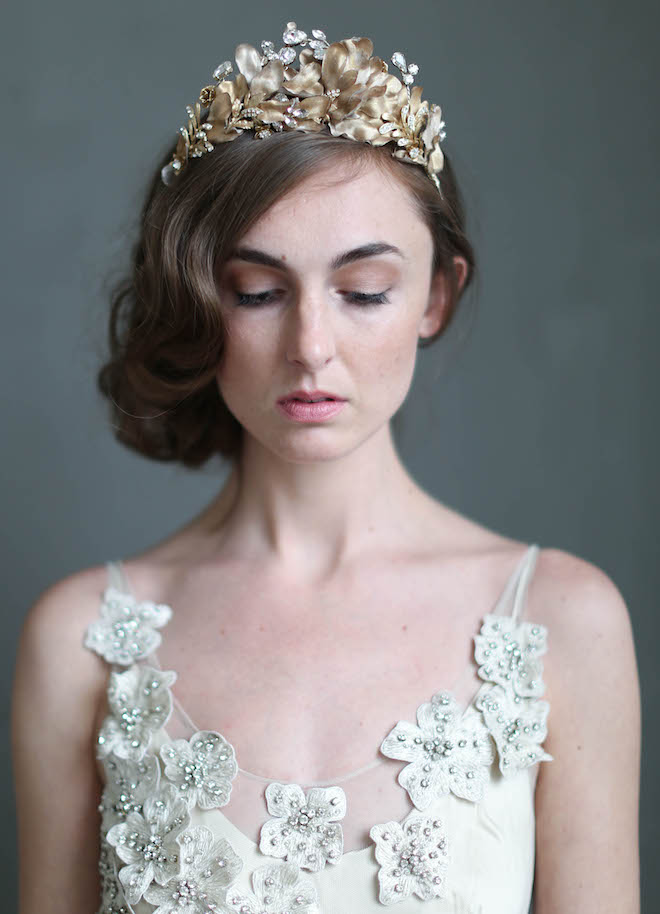 This glamorous vintage crown takes bridal opulence to a whole new floral level. Featuring metallic, hand-pressed silk petals, brass charms and Swarovski crystals, this bridal headpiece from Twigs & Honey evokes a soft and refined air of regality.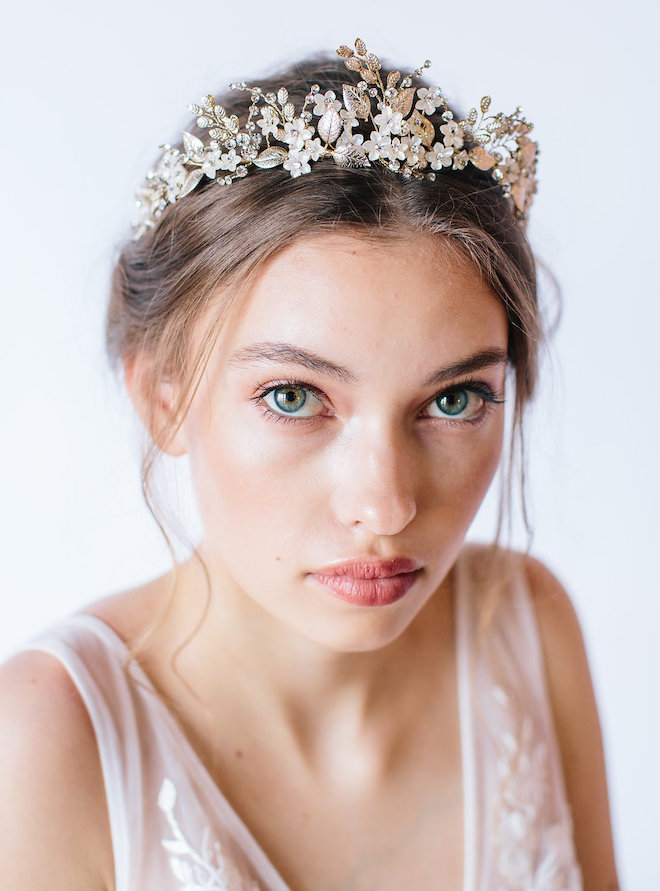 Go for an elegant boho bridal look with this delicate gold-leaf tiara accented with clear flowers and stones. Its light and comfortable versatile style offers you the choice of wearing it in the front or in the back!