The most recent royal wedding has had a sweeping effect on bridal fashion. One of the biggest royal-inspired bridal trends is the resurgence of bridal headpieces including tiaras, crowns and halos. If you're looking to mix in this trend with your bridal look, we've got you covered…and then some. Once you've found your fav piece, check out these local salons to pick up your own heavenly headpiece for your big day.
Harper Antique Silver Crown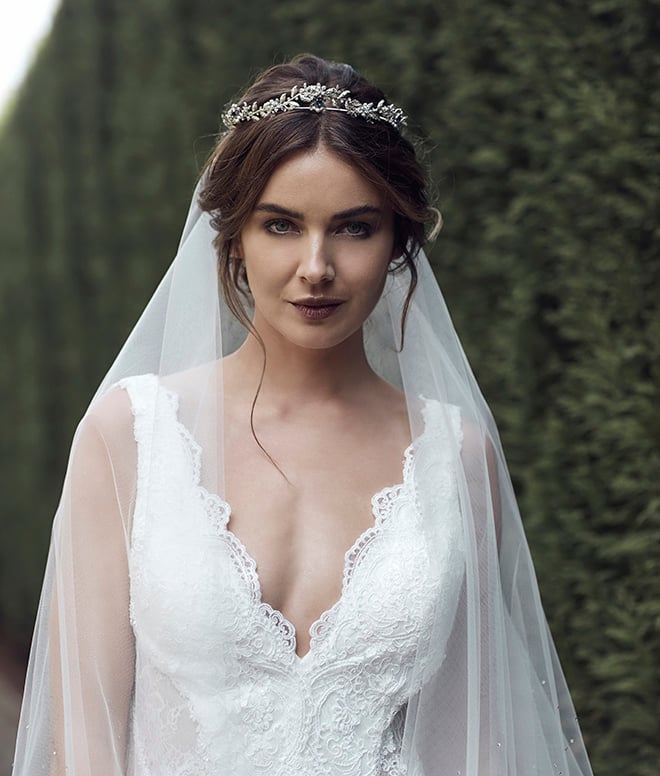 Enhance a vintage look with an antique-style tiara. The blue gemstone accents in this tiara take care your "something blue."
Orchids & Crystal Flowers Halo
Add a bit of timeless elegance to a boho-inspired look with silk flowers and Swarovski crystals.
Maria Elena Flower Comb 2019 Collection
Hold your bridal up-do in place with an elegant crystal-encrusted gold comb.
Fleurette Garland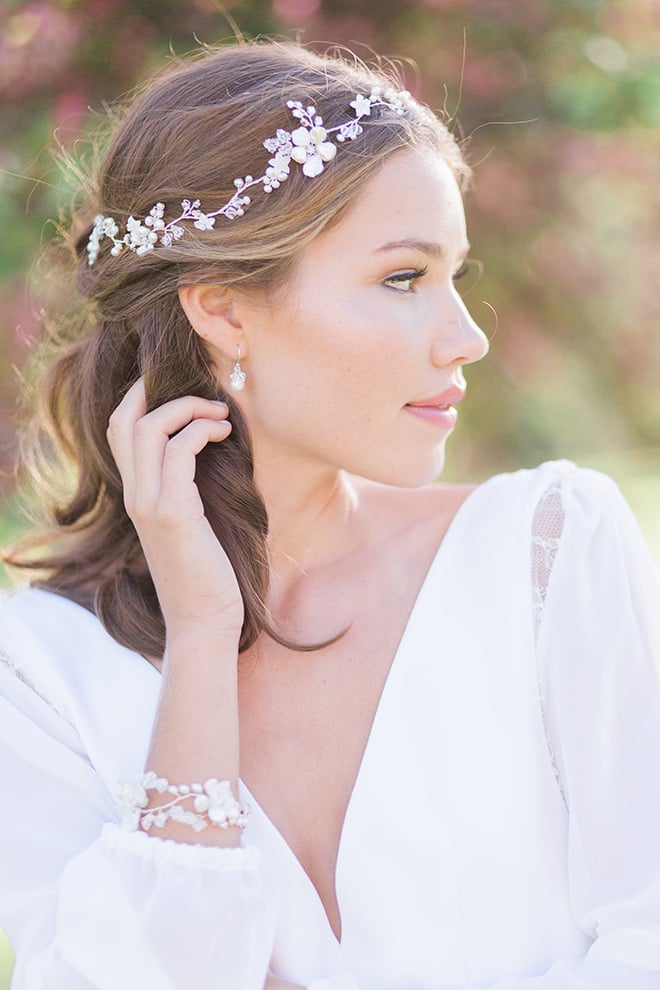 Perfect for a half up-do, the delicate branches of pearl blooms combined with Swarovski crystals make this garland a must-have.
Heleny Crown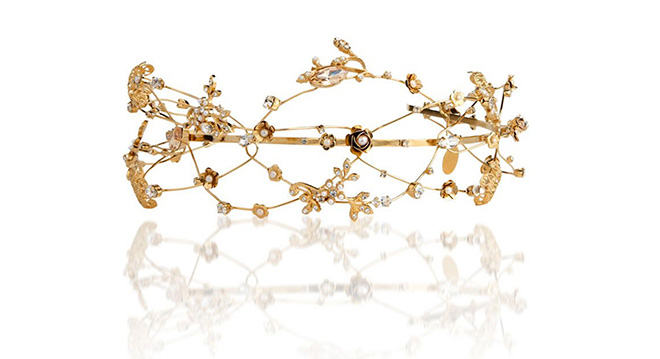 Get in touch with nature, and feel like royalty at the same time, with a floral halo crown.
Aura Headband
Channel your inner Greek goddess with a laurel-inspired bridal crown like this one from Ashlee Lauren.
Violette Tiara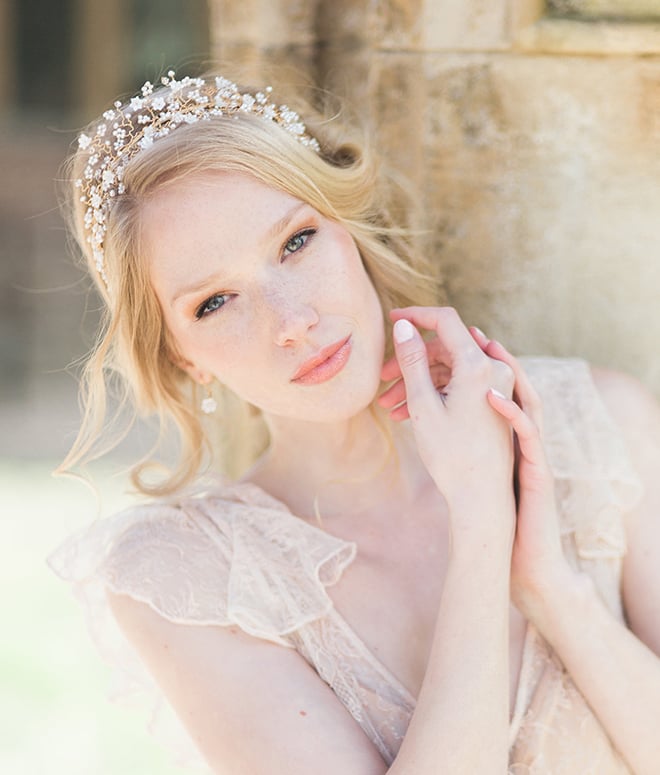 Go for a mother-of-pearl bridal headpiece instead of a standard diamond or crystal-encrusted tiara for a uniquely ethereal touch.
Maria Elena Crystal Tiara 2019 Collection
Incorporate feminine glam with this intricate floral pearl and Swarovski crystal tiara.