Michael and Kevin met on Match.com and agreed to meet for drinks in Galveston. The date went surprisingly well, despite Kevin addressing Michael as "David" for the first 15 minutes, after which Michael said, "I have something to tell you – My name is not David, it's Michael." "I was quite embarrassed," says Kevin.
Very much in love, the couple soon found and bought their dream loft. There wasn't a doubt in their minds about being together forever. On December 1, 2020, Kevin proposed to Michael on a 6-mile hike in Big Bend National Park on a gorgeous fall day. When Michael's engagement ring from Cartier ended up being the wrong size, he advocated for a wider band with diamonds, and Kevin went ahead and gave in. "What could I say? – Of course, you can, honey (LOL)," says Kevin.
On October 16, 2021, the lovebirds had a classic ceremony at The Tremont House Hotel on Galveston Island. Their wedding was a weekend-long, blow-out celebration, beginning with a Black-Tie Cocktail Party at the historic Carr Mansion, a Saturday morning wedding at the Tremont House, a patio party at Carr Mansion, Mimosas at the Galveston Railroad Museum on Sunday followed by brunch and a beach bonfire. The couple did not miss a beat when the rooftop ceremony had to be moved to the Tremont House Annex due to high wind gusts. Champagne and mimosas flowed. A table in the center of the room displayed photos of the parent, each of them have lost. Another table displayed pictures of guests who could not attend but were there in spirit. Once pronounced "Husband and Husband," the couple danced with the GoGo dancers who sashayed down the stairs to Tom Jones – "It's Not Unusual," as confetti bombs filled the air. "This is just one highlight of an amazing weekend filled with the love of family and friends."
Continue scrolling to see more of Kevin and Michael's classic ceremony at The Tremont House. Congratulations, Kevin and Michael! We wish you all the best!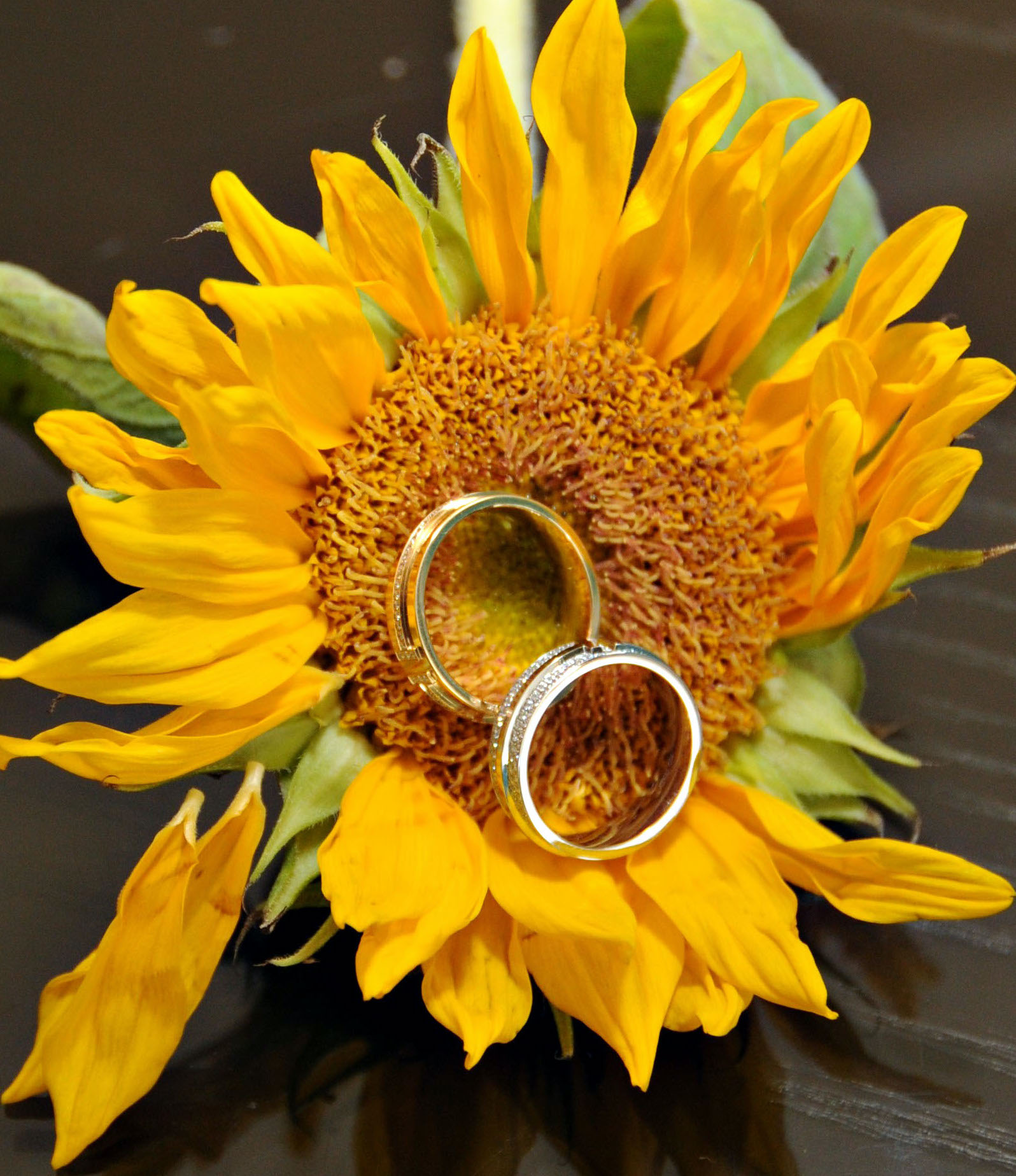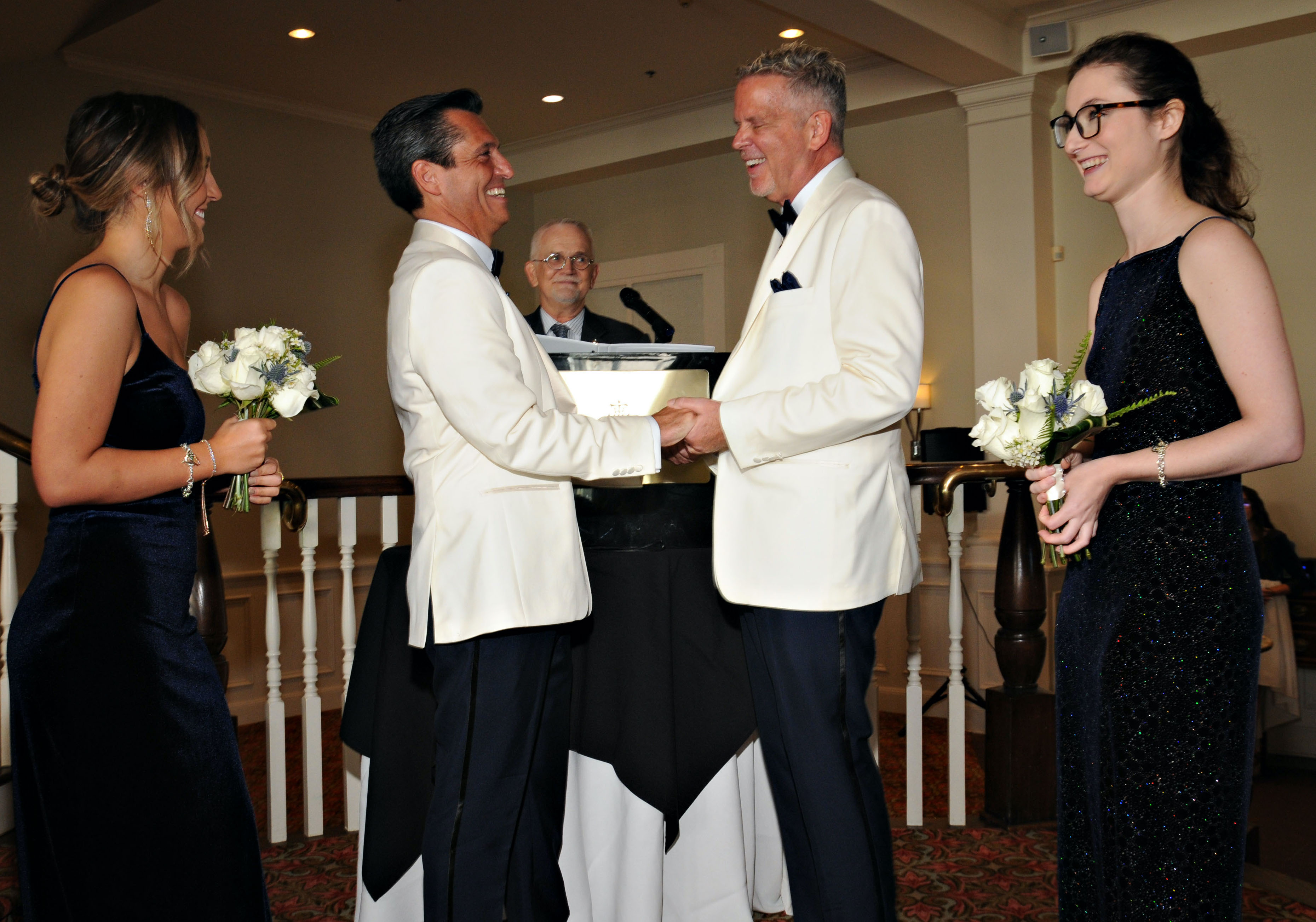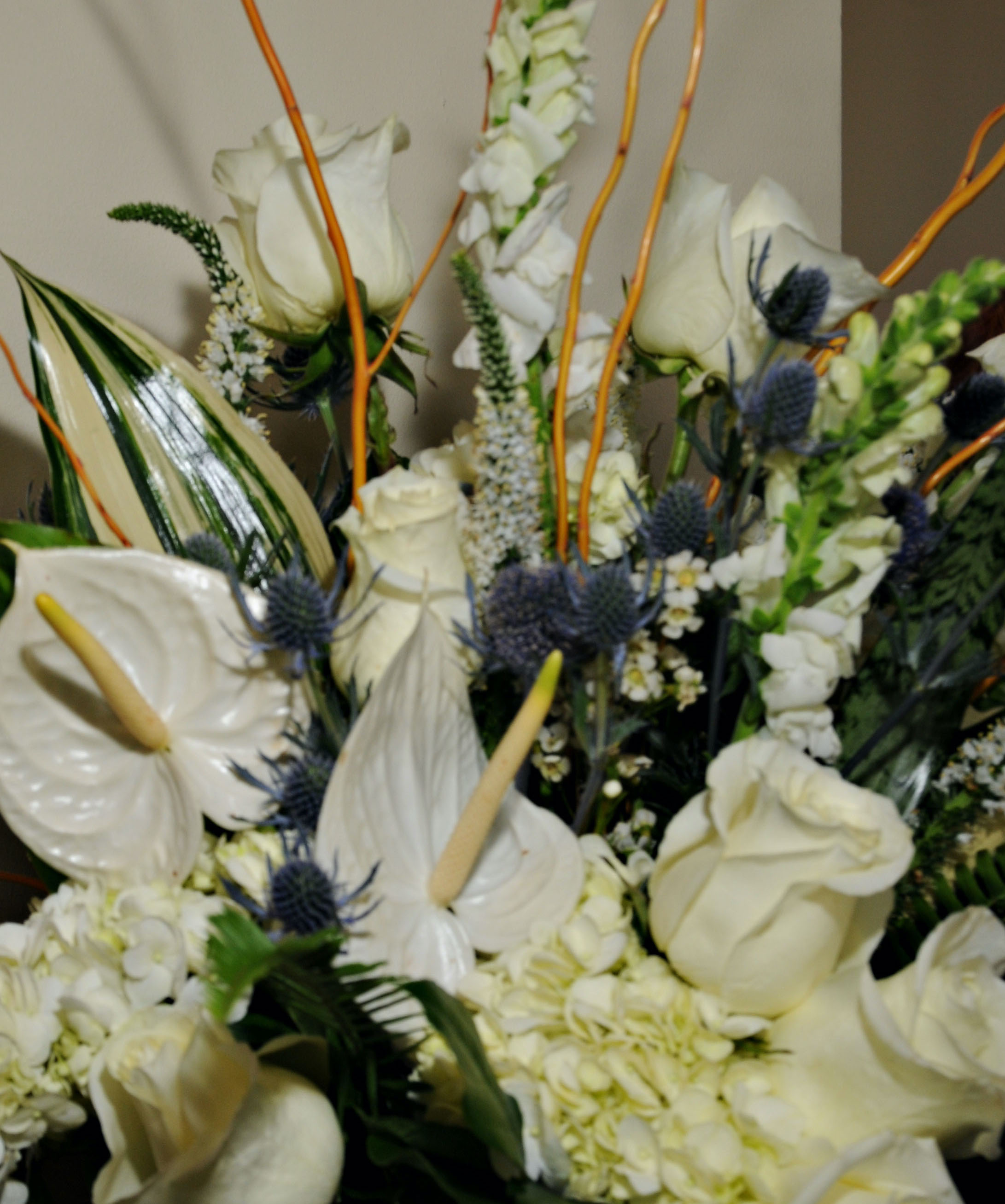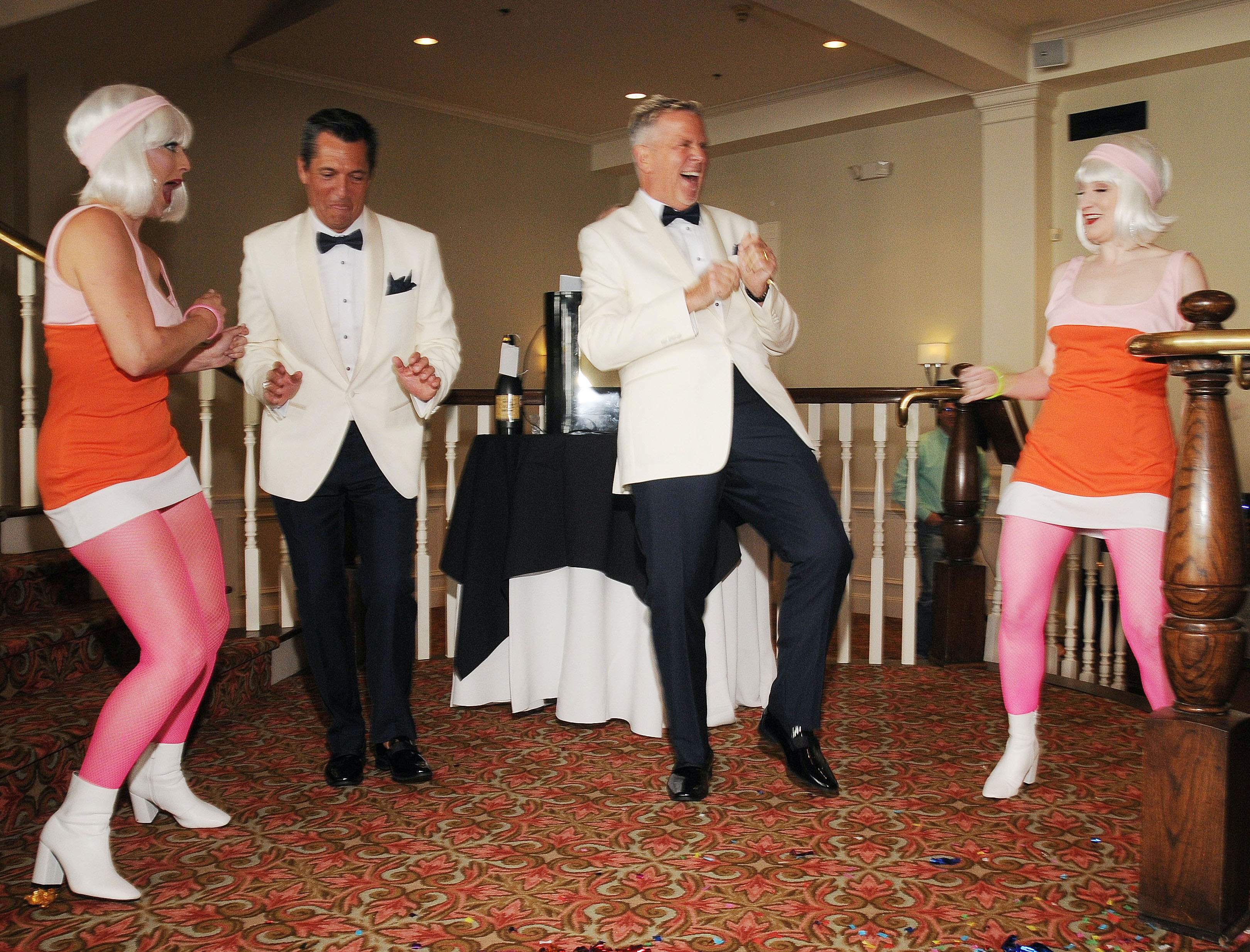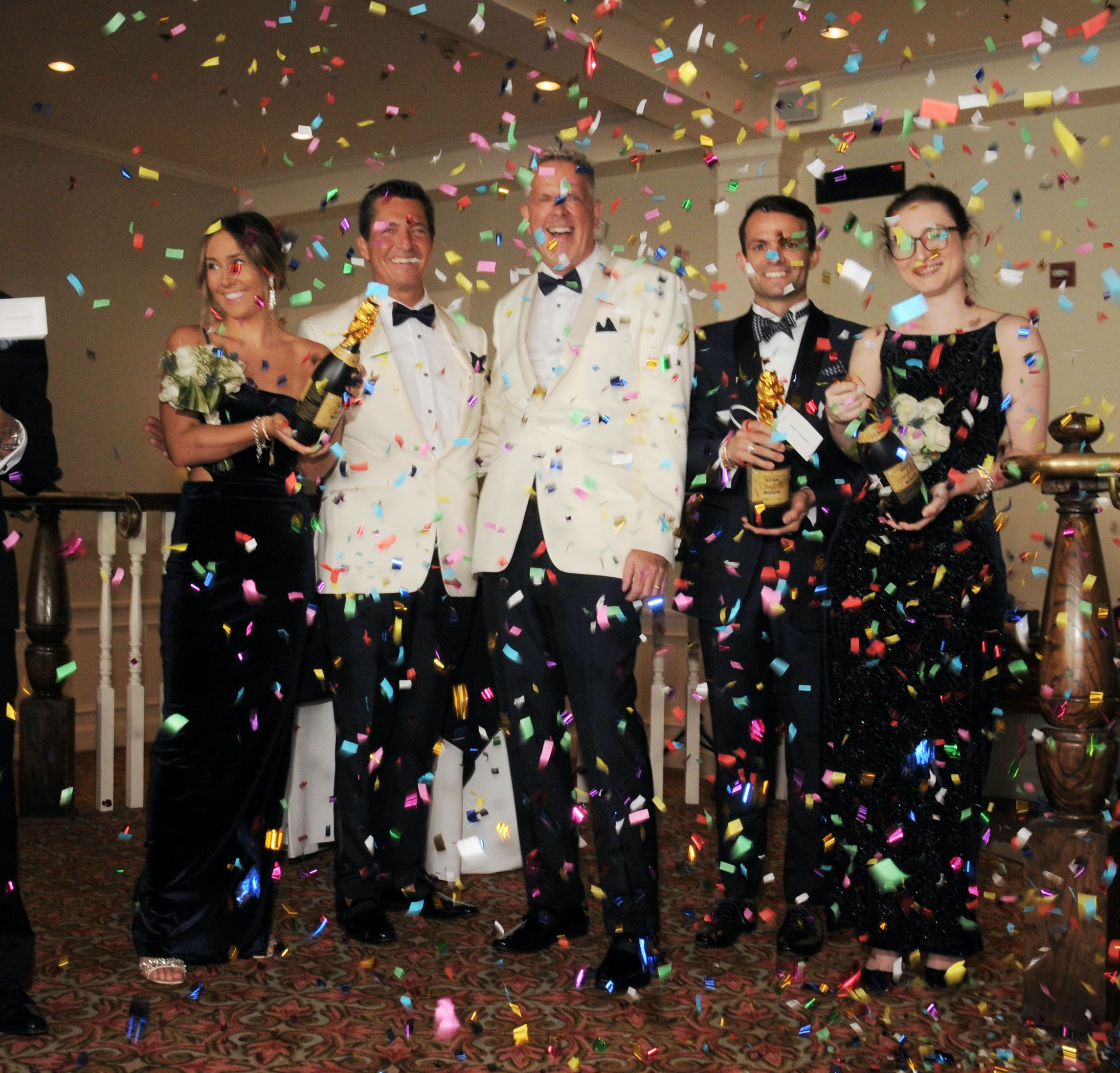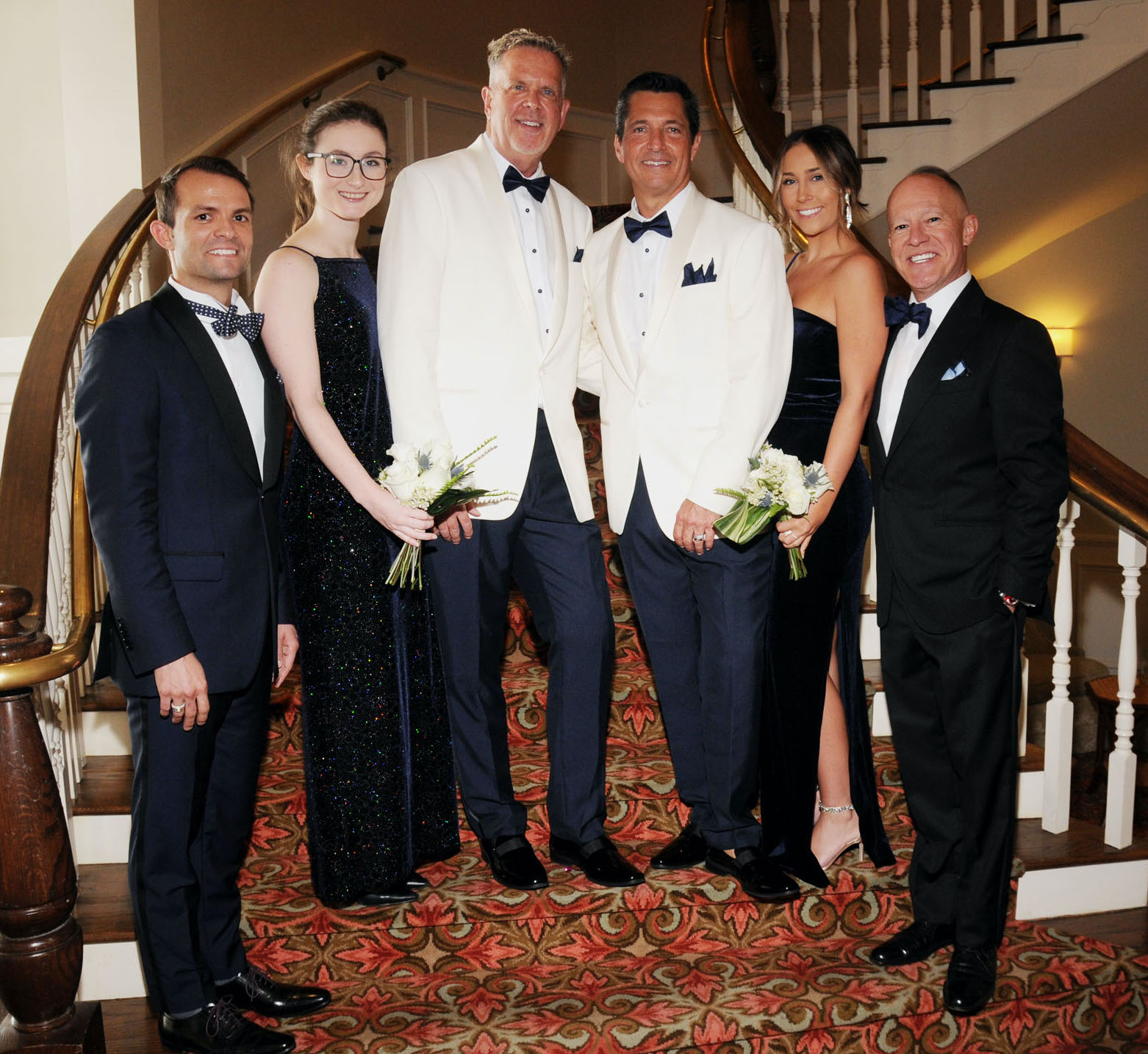 "Fun-Filled Wedding Weekend in Galveston With Classic Ceremony at The Tremont House Hotel" – Spotlight Weddings in Houston Vendor – Venue: The Tremont House Hotel | Galveston CVB
Contributors: Photography: Rhea's Photographic Art / Rachel Bazzy Floral Design / San Antonio & Knapp Flower Shop / PattyCakes Bakery Galveston / J & D Entertainment