Shannon and Austin both have a deep appreciation for good food and great company. That is, after all, what brought the pair together! In 2015, Austin was working as a Chef at Tony's when a beautiful blonde he'd never seen before found her way to the kitchen. After working side-by-side for the day, they went their separate ways until a year later when they reconnected at a Houston bar. Austin's friend struck up a conversation with one of Shannon's friends, and Shannon recognized Austin but couldn't pinpoint where from. "He said he was a chef and it all clicked. We saw each other for almost every single day after that and haven't been apart since!" said Shannon.
Then, on a warm, sunny Sunday in June 2019, the inseparable couple went to church and returned home to take their dog, Fennel, to the park. Austin insisted on wearing his church clothes despite Shannon's concern that he'd be hot and grumpy. But still, he refused to change, instead dropping down on one knee in their backyard to ask the big question. Actually, he forgot to ask, "but that was perfect because he is a man of few words," said Shannon. Regardless, she said yes and the couple began their wedding planning journey. 
Shannon crafted all of the paper goods, from the weddings invitations to the menus! She and Austin carefully hand glued and pressed wildflowers onto vellum, matching their nature-inspired wedding theme. Then, on the big day, the couple married on the lush banks of the Snake River in Jackson Hole, Wyoming with a perfect view of the misty Teton mountains in the background and 75 of their closest friends and family members. The altar was adorned with newly-turned Aspens complete with brilliant gold autumnal colors.
After the ceremony, guests walked through the woods to a tidewater tented reception on a foliage-laden green lawn. Wine barrels, aspen branches, and farmhouse wood tables with airy gauze runners dotted the reception area, perfectly complementing the wild beauty of the surroundings. An array of bud vases and lit tapered candles lined the tables in earthy hues of dusty rose, ambers and woodland greenery. "We wanted everything to have a natural and whimsical feel," said Shannon.
The couple found Ama by Aisha through Weddings in Houston to capture the wedding in all its au naturel beauty. They perfectly recorded the mood and delicate details of Shannon and Austin's wedding celebration, as well as their abundant joy. Keep scrolling to see this beautiful riverside fall wedding in Jackson Hole! Congratulations, Shannon + Austin! We wish you a lifetime of health and happiness.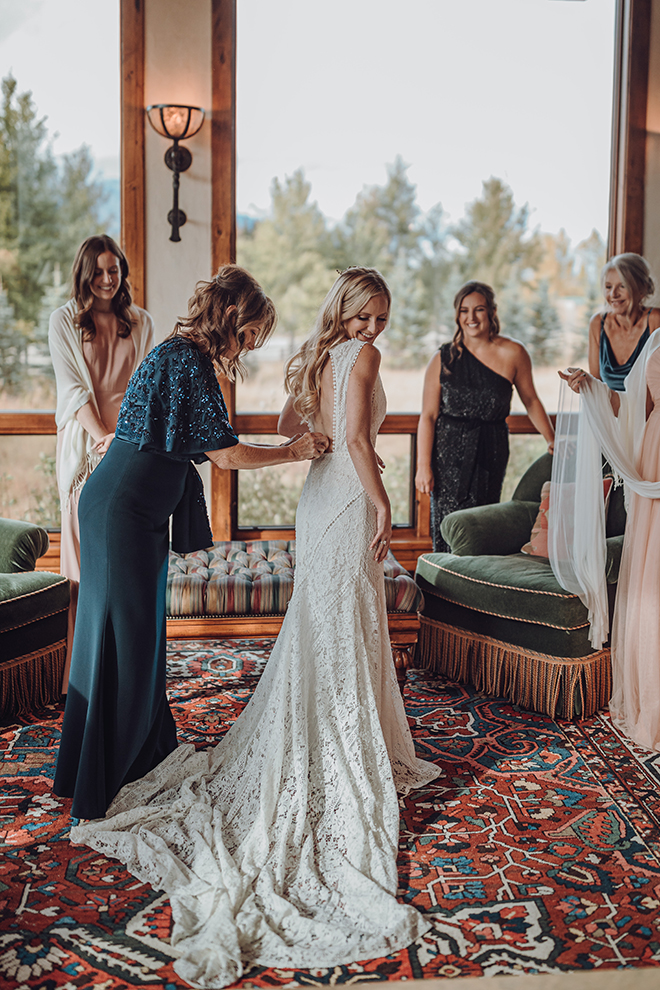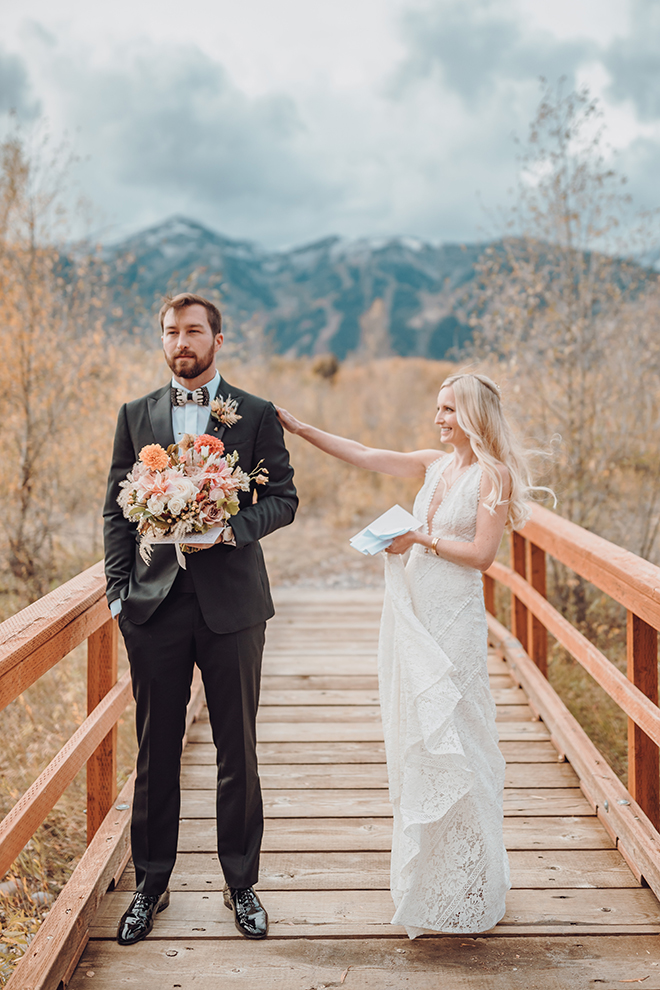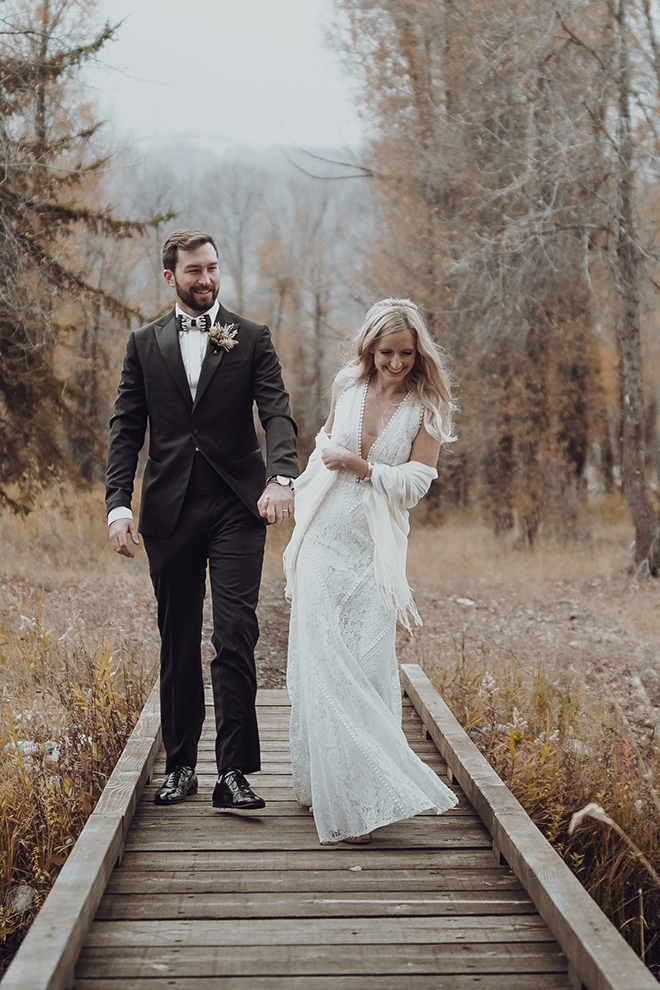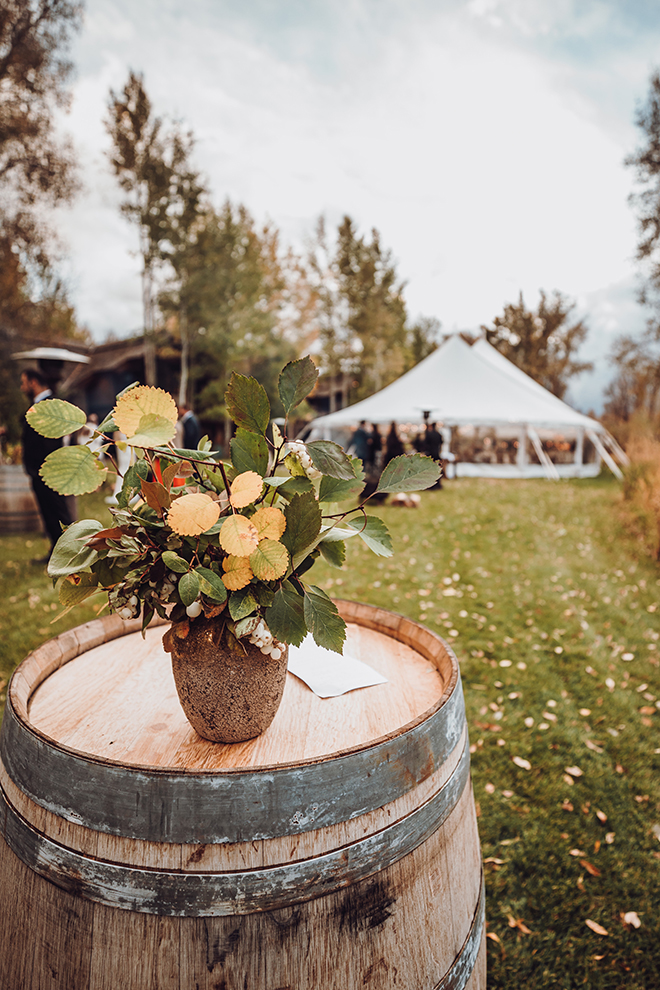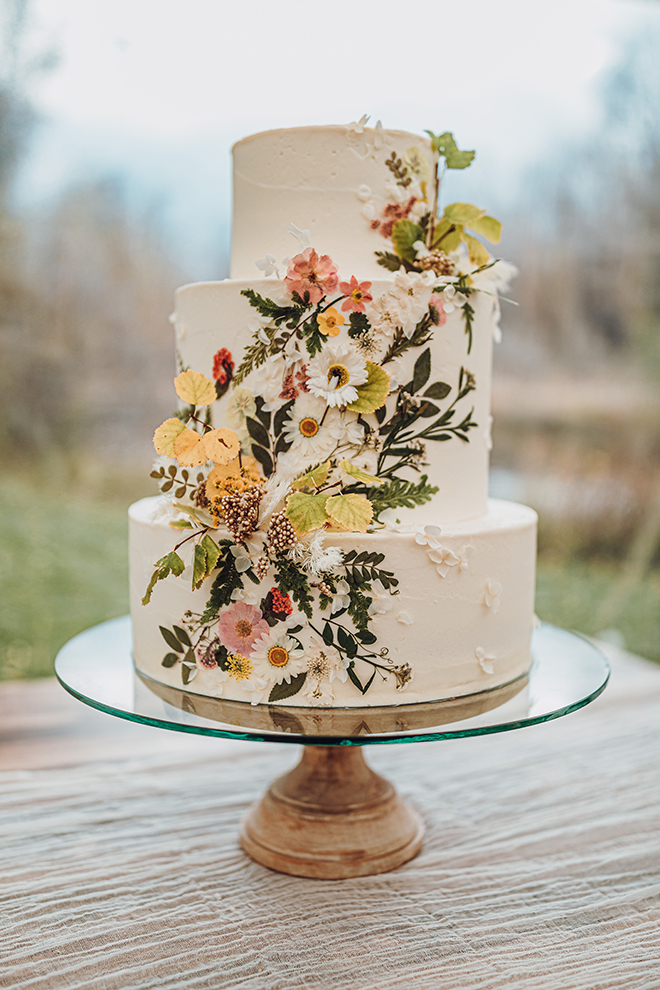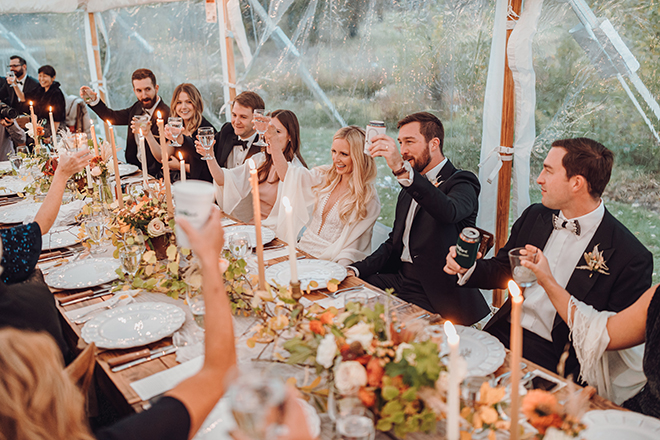 "Early Autumn Alfresco Wedding in Jackson Hole, Wyoming" Spotlight Houston Vendor 

– Photography: AMA by Aisha

Contributors: Sam Pope / Antelope Trails Ranch / Chancey Charms / Canvas Unlimited / Tavola Rentals / XOWYO Paper & Co / Green Light Booking / Uptown Sound / Magnolia Ranch / Jackson Cake Company / Bistro Catering / Rish Bridal / Unbridaled / Z Zegna / Neiman Marcus / Brackish Bowties / Stephanie Broome Makeup / Champu Salon / DM Diamonds / Hughes Production