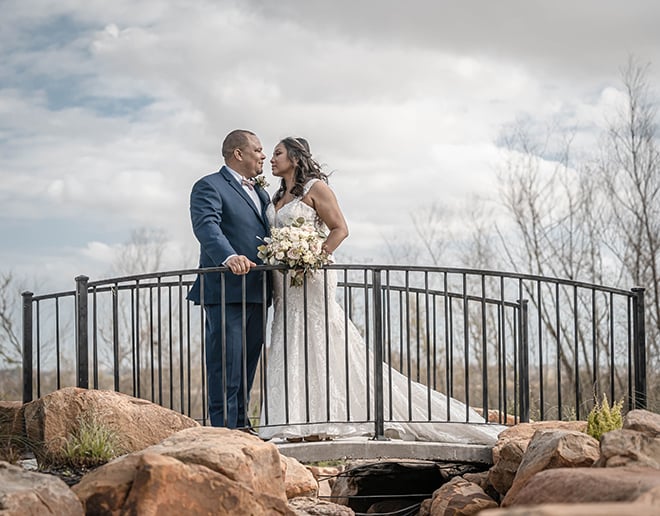 We are so happy to welcome Houston wedding photographer and videographer Jade from J. Ernest Media to the blog and share her first featured wedding with y'all! J. Ernest Media effectively creates images that are uniquely yours and believes each wedding is special and should be memorialized in a way that is classic, creative and timeless. Their videography, photography, and live streaming services effectively captures the beauty and the uniqueness of each vision, either as snapshots in time or as memories in motion. Now enjoy this beautiful dusty rose & navy DIY wedding, beautifully captured by J. Ernest Media!
Mabelin and Sedrick met while working at the same company in the fall of 2015 and as time progressed they gradually fell in love. "Fast forward today, we are married and have since blended our families," says the bride. "We have 4 amazing boys, 2 girls, and are now a family of 8!" Following a romantic proposal at home, the couple wed in the presence of 150 loved ones in a rustic, elegant outdoor ceremony surrounded by a beautiful color palette of dusty rose and navy blue. Notes the bride: "The decor was inspired by the natural beauty of the Trinity Farmhouse, which provided the perfect backdrop for hints of dusty rose and navy hues. As a DIY couple, we were able to add personal, meaningful touches that spoke of our own personality and creativity and allowed us to pay tribute to our diverse heritages." Favorite moments for the couple included paying tribute to the bride's Dominican heritage and the groom's Cajun heritage by highlighting their favorite music: "We invited our respective families to play instruments native to our culture. We danced to the beats of drums, la guira and zydeco accordions." 
Join us in swooning over this beautiful dusty rose & navy DIY wedding by scrolling through these stunning images from J.Erenest Media. Congratulations, Mabelin & Sedrick!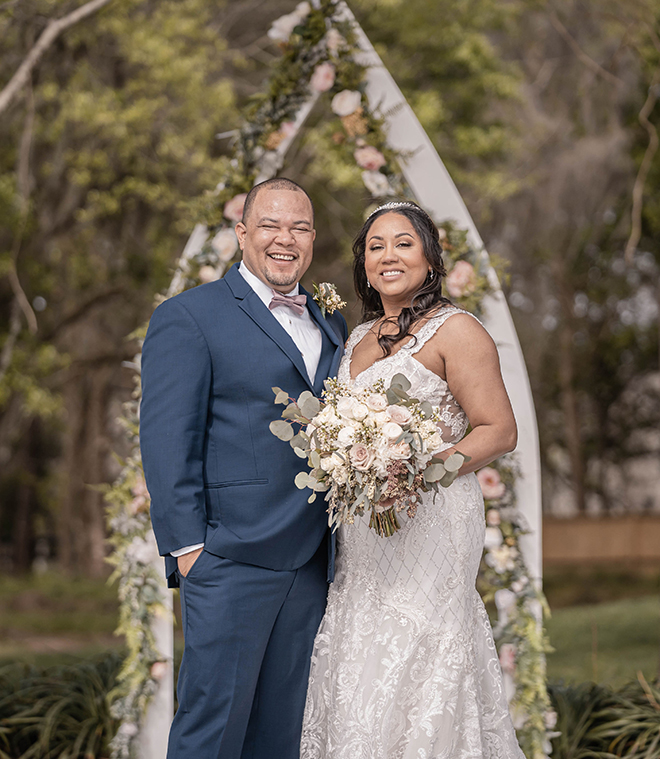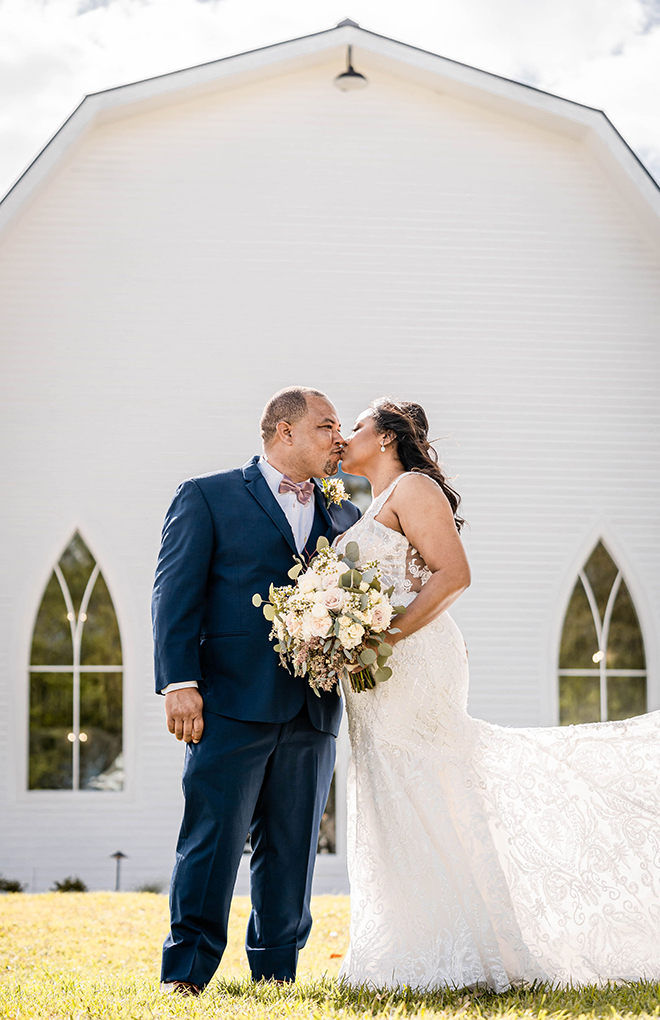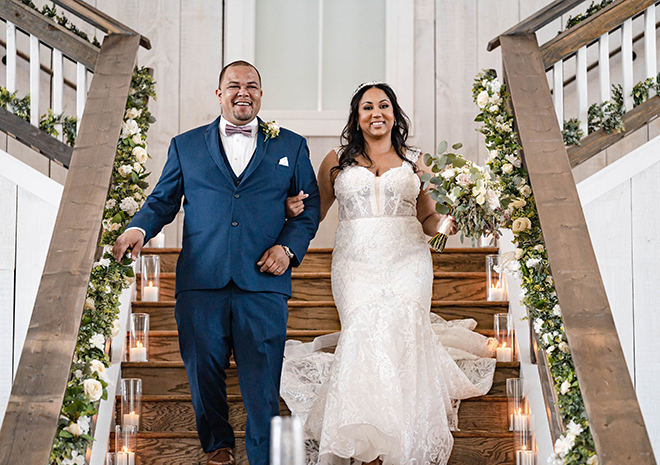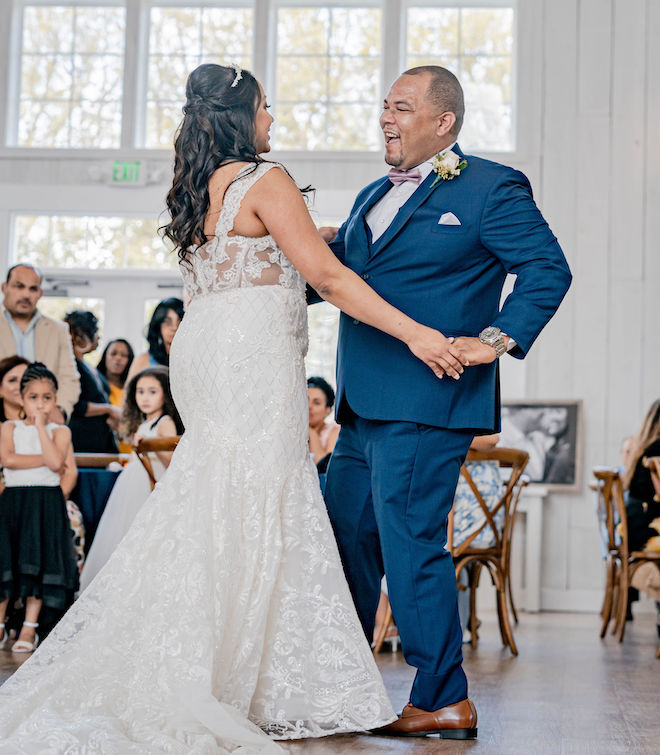 "Dusty Rose & Navy DIY Wedding By J. Ernest Media" Spotlight Houston Vendors – Photography: J. Ernest Media
Contributing Vendors: Trinity Farmhouse | Monica's Brides | HEB Wedding Cakes | Doña Juana's Dominican Restaurant | Hey Doll Beauty | Shelby Ruger | Lumina Entertainment