Searching for unique, fine art-inspired wedding stationery and paper goods? Look no further than Crane & Palette, a bespoke stationery studio based out of Brooklyn, New York. We chatted with Sydney Aizen, the "eyes and ears" behind the fine art-inspired stationery brand.
Read on for an exclusive interview with Sydney and get inspired by her exquisite custom invitation suites featured in the newest issue of Weddings in Houston magazine.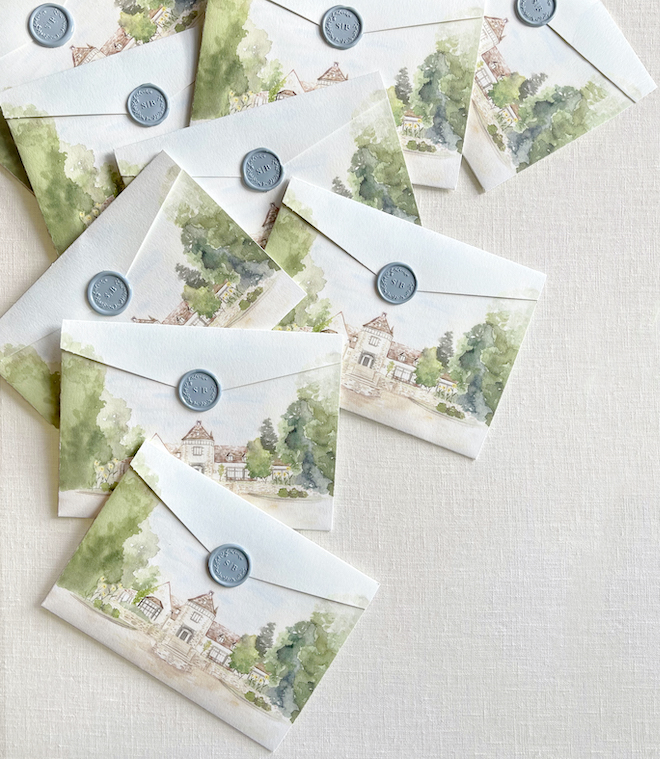 Weddings in Houston: What do you enjoy about creating stationery for brides and grooms?
Sydney, Crane & Palette: I love collaborating to learn about our couples, their relationship, and the important details they would like to share with their guests about their wedding day.
Our custom stationery is more than just paper; it tells a story about each couple. And translating that into a design that brings our couples' stories to life is my favorite part. Plus – I get to work with the sweetest brides and grooms who are as enthusiastic and excited about stationery as I am!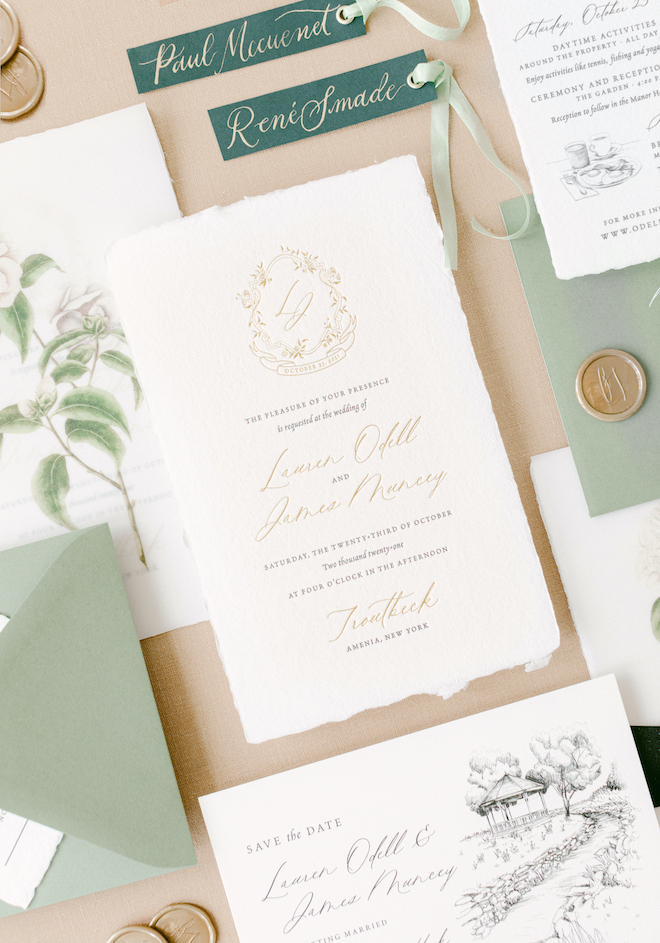 WiH: Why is a strong design important for wedding invitations?
Sydney:  Wedding invitations are the first impression that your guests have of your wedding, so it's like the appetizer to your wedding "meal."
Thoughtfully crafted design is for the discerning, detail-oriented couple that wants to have a memorable keepsake while also giving guests a preview of what to expect on your wedding day!
WiH: Do you have any tips for brides and grooms?
Sydney: My top 3 tips are…

Be open-minded.

Have fun.

Inquire early!
Visit our newest article featuring Weddings in Houston's talented stationery partners here. In search of gorgeous, on-trend invitation designs? Get inspired by our Pinterest.
"You're Invited: Custom Wedding Stationery By Crane & Palette" 
Contributors: Photographers: Joanna Fisher Photography / Liz Andolina Photography