Bering's, our favorite stop for all things gifts turns 80! For generations, Bering's, the iconic Houston retailer has served the city with a unique array of fine registry gifts, elegant tableware, stunning invitations and stationery, apart from hardware, specialty cleaning products, and pretty much everything you could want for your home.
To commemorate their 80th-anniversary milestone, we sat down with Mary Margaret Pizzitola, Bering's marketing associate, for an exclusive Q&A. Read on to find out why Bering's is known as an iconic Houston store, what makes their registry experience so unique, and what the future trends are for wedding registry gifts and wedding invitations!
Weddings In Houston: What has made Bering's successful for 80 years?
Mary Margaret Pizzitola: We believe Bering's has been successful for 80 years because of our fantastic customer service, diversity of products, loyal customers, and strong relations with all of our vendors. We continue evolving throughout the years while remaining true to our brand. Additionally, we need to thank our amazing employees for our great success. Without their depth of knowledge, loyalty, passion, and hard work, Bering's could not be the iconic Houston retailer that it is today.
WIH: Why is Bering's considered an iconic Houston retailer?
MMP: Bering's is considered an iconic Houston retailer because we're recognized and trusted in the Houston community. Houstonians have shopped at Bering's for many generations, in good times and in bad. We were the local, go-to store when the pandemic began and we are thankful our customers have trusted us during these hard times. During Hurricane Harvey, we were trusted by many Houstonians and we pride ourselves on being there for Houston when they need us most. We also served our customers for many generations. We have multiple generational brides a year, meaning their parents also registered at Bering's when they were preparing for their marriage. We love connecting with families who have a personal connection and ties to Bering's.
WIH: Why is it important to register at a small business like Bering's?
MMP: It's always important to support small and local businesses in your local neighborhood. Registering at a small business supports the community, schools, and keeps business booming in your area!
WIH: What makes Bering's registry experience so unique?
MMP: We believe the Bering's registry experience is so unique because our store is one-of-a-kind, our customer service is impeccable, and we truly care about our brides and grooms. Our bridal specialist assists our Bering's registrants every step of the way with smiling faces! Since Bering's is a small company, the bride and grooms grow an honest relationship with our bridal specialists and are given proper care and attention throughout the registry process. Our registrants have a seamless line of communication whether it's via email, phone, or making an appointment in the store. Additionally, our registry experience is so unique because we have items for Her and Him. They can register for china, casual dinnerware, grills, tools, beach towels, Jon Hart Design, art pieces, and more! Bering's is truly a unique store.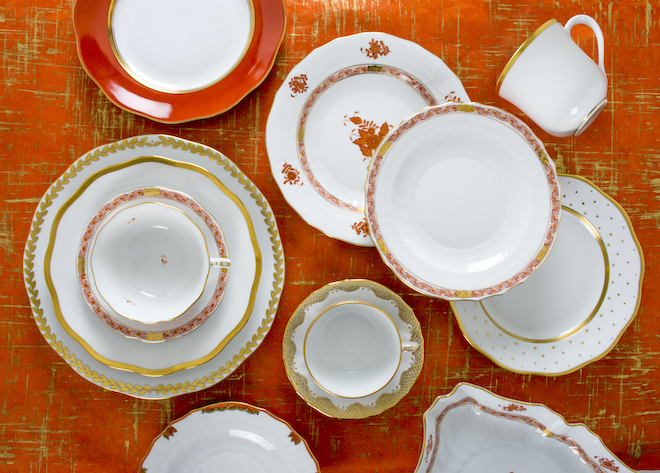 WIH: What future trends do you predict for wedding registries and invitations in 2021?
MMP: Regarding wedding registries, we predict personalized, non-traditional, unique registries. Especially when it comes to choosing china, every couple has their own color, story, and pattern choice. I read this quote that said "Out with the old, in with the unique" and it is so true! Wedding registries are personal and truly portray the personalities of the bride and groom. We predict more and more personalization on registry items, whether it is monogrammed china, linens, bath towels, or cutting boards. This generation of brides and grooms love personalized items! We are also seeing more casual home entertaining pieces and melamine or acrylic ware. Especially in 2020, entertaining is an outdoor event!
Regarding wedding invitations, we are seeing much smaller, more intimate affairs and more vibrantly colored invitations. Brides are choosing less traditional looks with vibrant jewel-toned papers and dark envelopes.
WIH: What kind of stationery & wedding invitation services does Bering's provide?
MMP: Bering's offers a full trousseau of paper good for today's brides. We can help you with:
Save-the-Dates
Engagement Party Invitations
Bridal Shower Invitations
Personalized gifts for attendants
Wedding invitations – for all budgets
Day-of paper goods – programs, escort cards, menus, specialty drink boards
Thank You notes for all the wonderful gifts.
Photo Christmas cards for your beautiful wedding photos
Love what you saw? Schedule your invitation and stationery design or gift registry consultation, here. Or, if you want to learn more about Bering's unique registry experience be sure to check out Astros' Ryan Pressly's wedding registry party at Bering's!