Choosing seasonal flowers for your wedding bouquet can enhance the beauty and freshness of your blooms. When you opt for in-season florals, you can rest assured that they are at their peak of freshness and fullness, and you'll avoid the additional expense of shipping in exotic or out-of-season blooms from afar.
To choose your seasonal wedding flowers, begin by considering the month and location of your wedding. You'll want to select blooms that complement your wedding theme and setting, whether you're planning a lavish ballroom affair or a breezy beachfront celebration. Talk to your wedding florist to discuss your vision and brainstorm ideas for a seasonal flower arrangement that reflects your unique style and personality.
Scroll on to get inspired by beautiful in-bloom florals by season.
Spring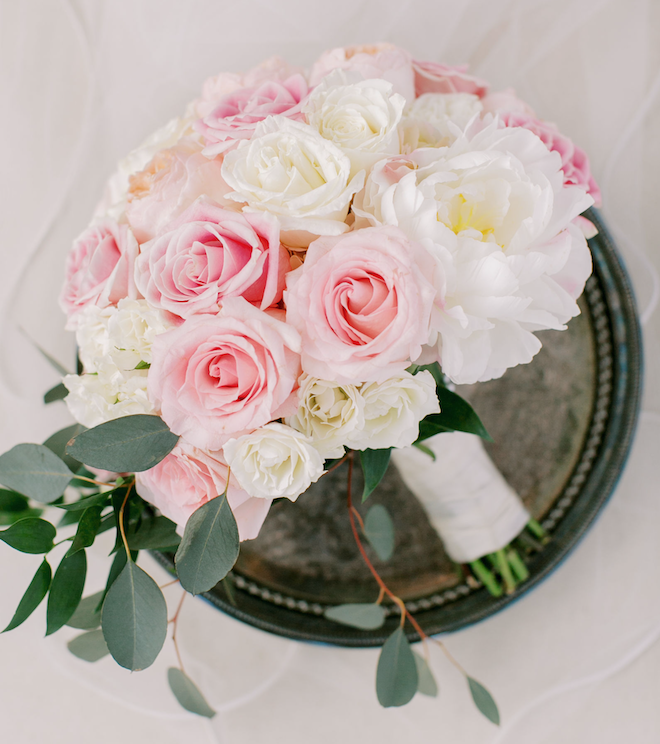 Spring weddings offer a delightful array of floral options, including the beloved peony. These delicate, fluttery flowers come in shades ranging from snowy white to vibrant coral, and they typically bloom in April and May. Choose a mix of spring blooms to create a bridal bouquet that embodies the freshness and romance of the season.
Other popular spring flowers:
Delphinium
Pansies
Lisianthus
Tulips
Sweet Peas
Lilac
Summer
Summer weddings are perfect for bright and bountiful blooms that capture the vibrant energy of the season. Garden roses are a popular choice for summer bouquets, with their lush and full blooms adding a timeless elegance to any arrangement. Consider mixing these bold and beautiful blooms for a bridal bouquet that will truly pop.
Other popular summer flowers:
Lilies
Dahlias
Stock
Hydrangeas
Sunflowers
Zinnias
Autumn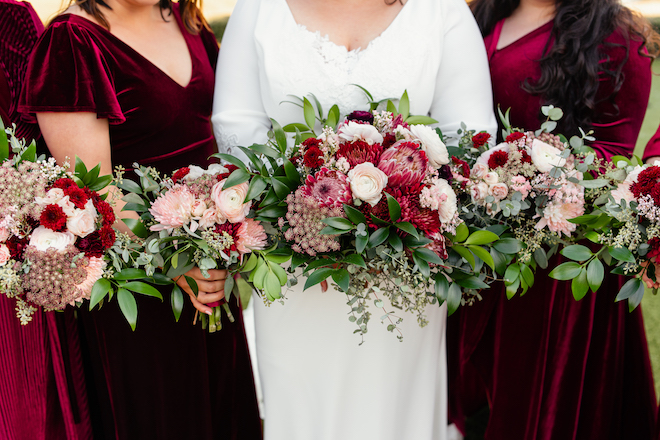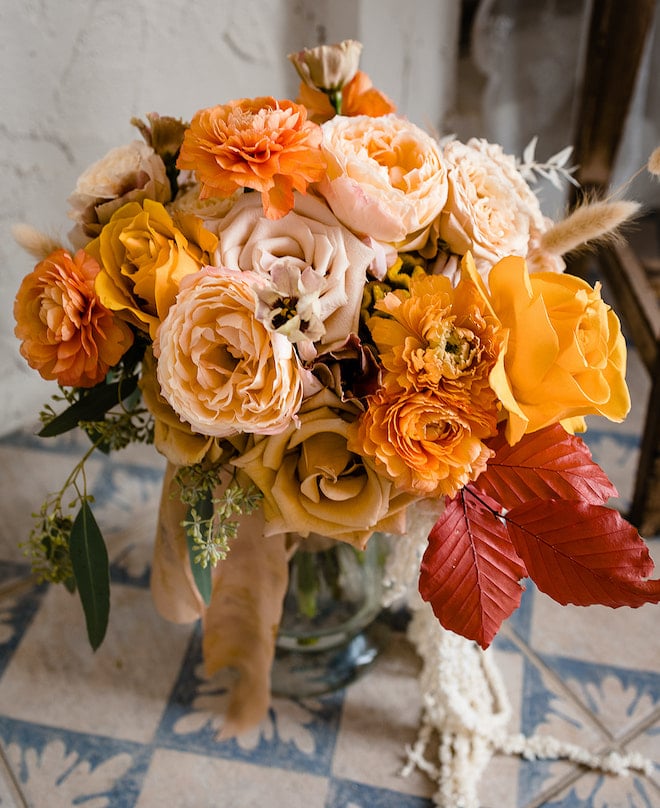 Fall weddings are perfect for incorporating rich and warm hues into your bouquet. Amaranthus, pampas grass and white roses create a feminine fall bouquet, while shades of burnt orange, deep maroon and green add depth and texture. Work with your wedding florist to select a combination of in-season florals to add warmth and personality to your bouquet.
Other popular autumn flowers:
Gerbera Daisies
Calla Lilies
Marigolds
Asters
Chrysanthemums
Japanese Anemone
Winter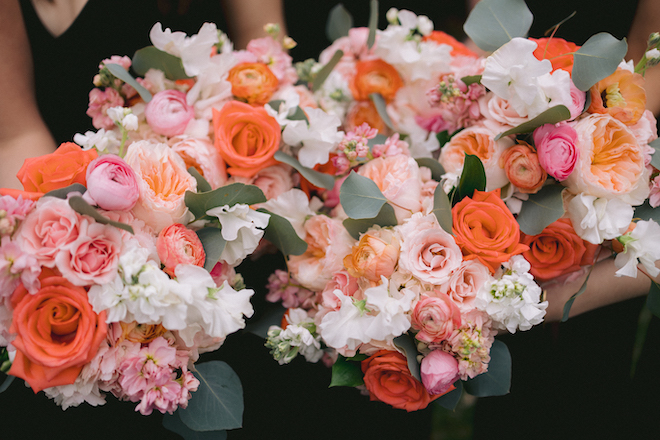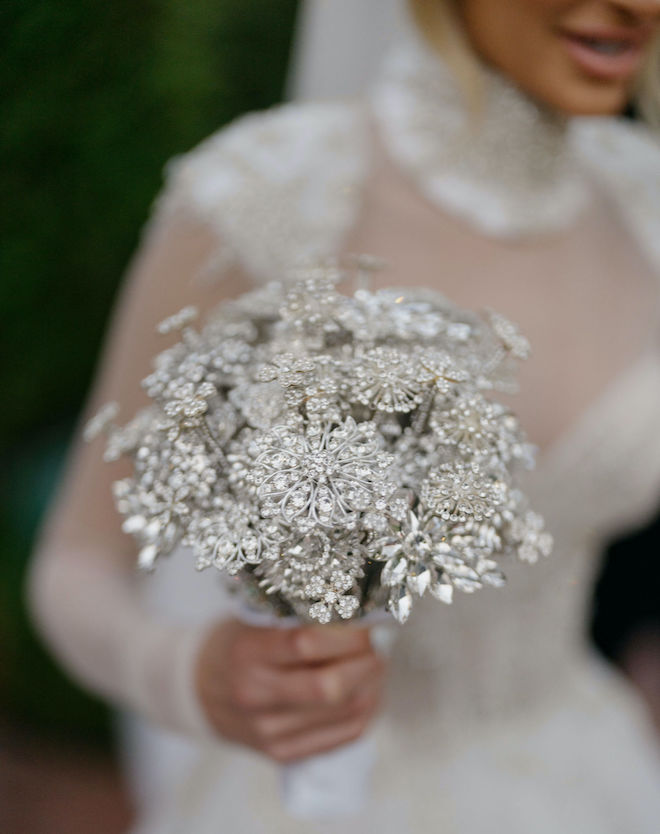 Winter weddings are an opportunity to embrace the season's natural beauty, with flowers that reflect the crispness and purity of the season. Roses are a reliable and beautiful choice for a winter bouquet, while hypericum berries, pine sprigs, cones, and holly leaves can add festive touches. Opt for slender and elegant paperwhites or fragrant stephanotis for a snow-white bouquet. Whatever winter flowers you choose, they'll add a touch of seasonal magic to your special day.
Other popular winter flowers:
Baby's Breath
Amaryllis
Poinsettia
Snowdrops
Greenery
Hellebore
Looking for the perfect florist? Click here to see our spotlight Weddings in Houston florists.
Contributors: Mustard Seed Photography / Anna Wright Photography / Daniel Colvin Photography / Kelli Durham Photography | MnM Photography / John Winters Photography / Stephania Campos / Marco Wang Photography / Wandering Woo Photography / John & Joseph Photography