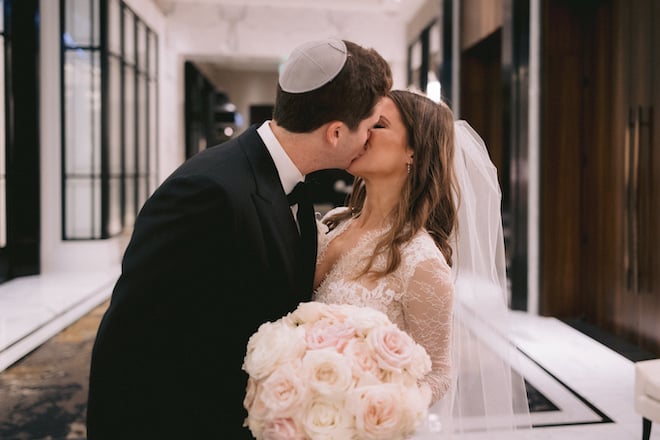 Max was Caitlin's best friend's brother, and they began dating in 2019. The couple soon became inseparable and got engaged at Tony's restaurant, followed by dinner with 60 of their closest friends and family.
The couple had a lavish wedding on October 22, 2022, at The Post Oak Hotel at Uptown Houston. Their wedding date was significant to the couple. The bride says, "I was born on June 22, 1995, and Max was born on December 22, 1992. Independent of one another, our favorite number has always been 22. When picking our wedding date, we saw 10.22.22 on the calendar and knew that had to be it."
Caitlin walked to her groom in an elegant Monique Lhuillier gown. The ballroom was a vision in ivory, cream and dusty rose. Special touches like a Maserati adorned in blooms, and a Friends-themed coffee bar made this luxury reception even more unique. The couple danced the night away and even joined the wedding entertainment on stage, including Houston rappers Paul Wall, Slim Thug and Lil' Keke.
The bride says, "It was the most special and most incredible night of my life."
Continue scrolling to see more captures from this extravagant ballroom wedding at The Post Oak Hotel at Uptown Houston.
Congratulations, Caitlin and Max!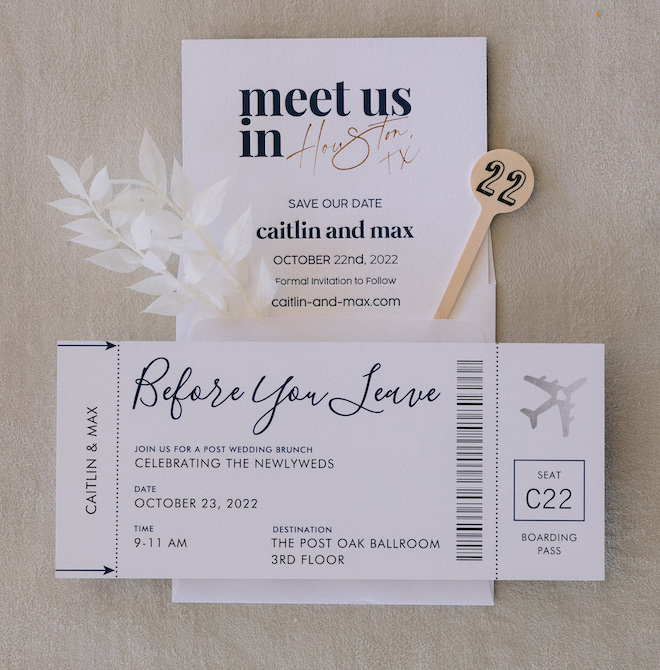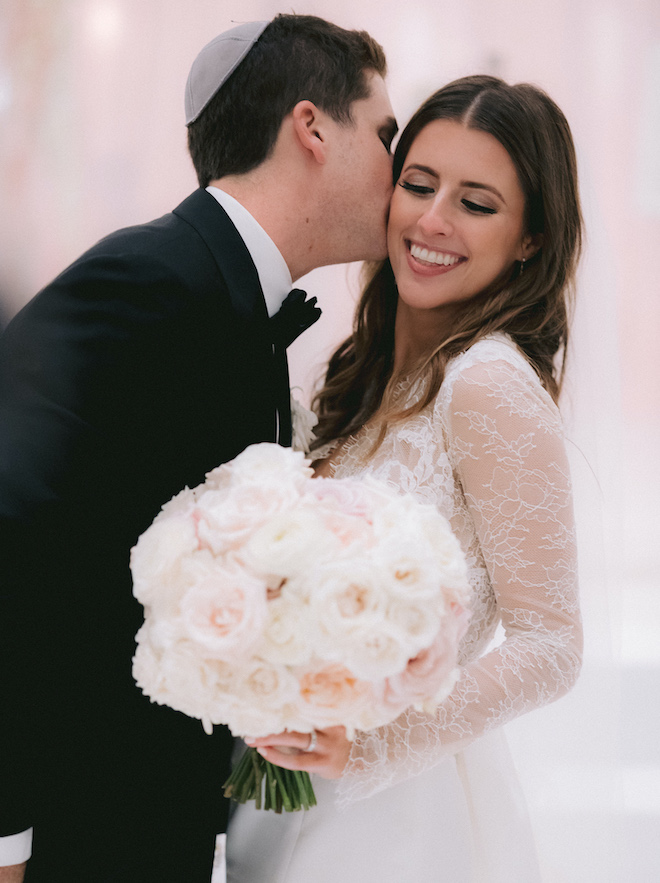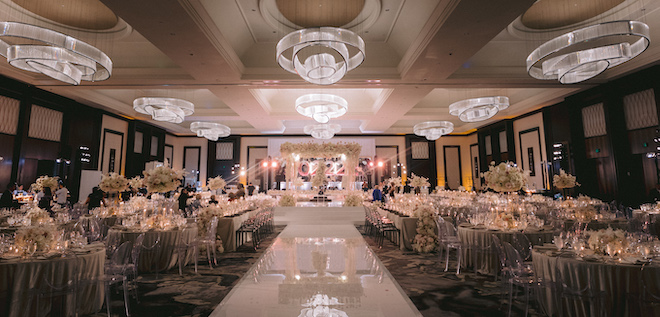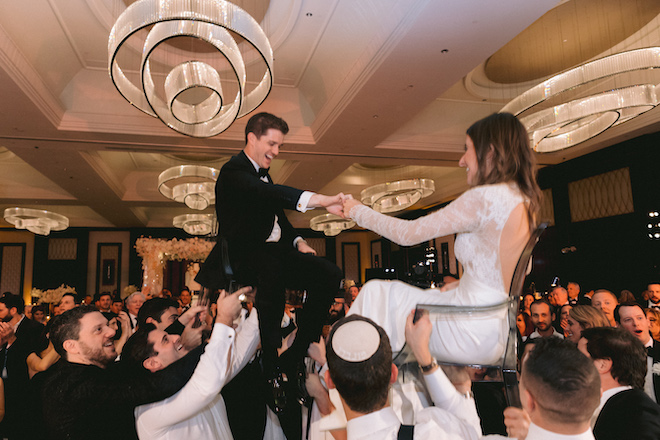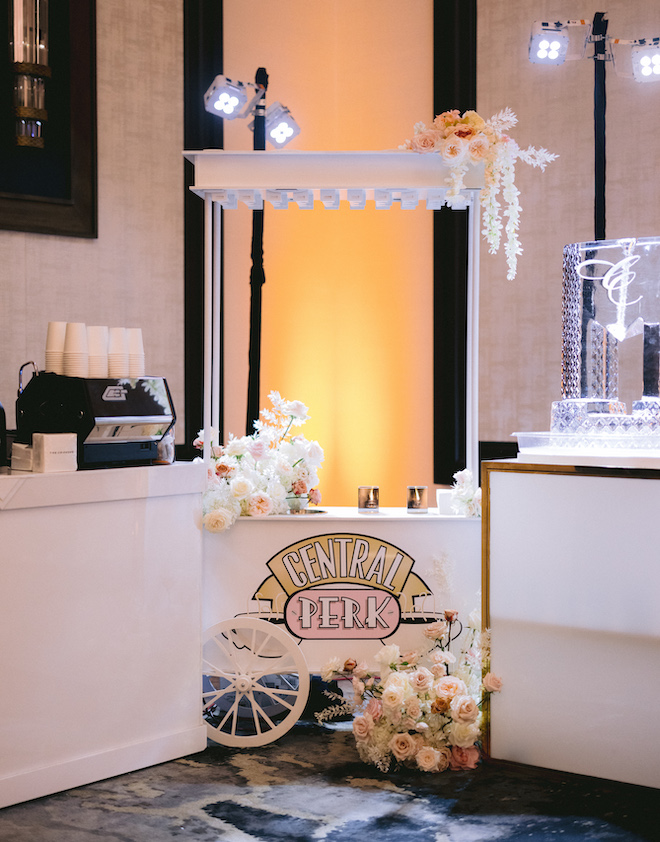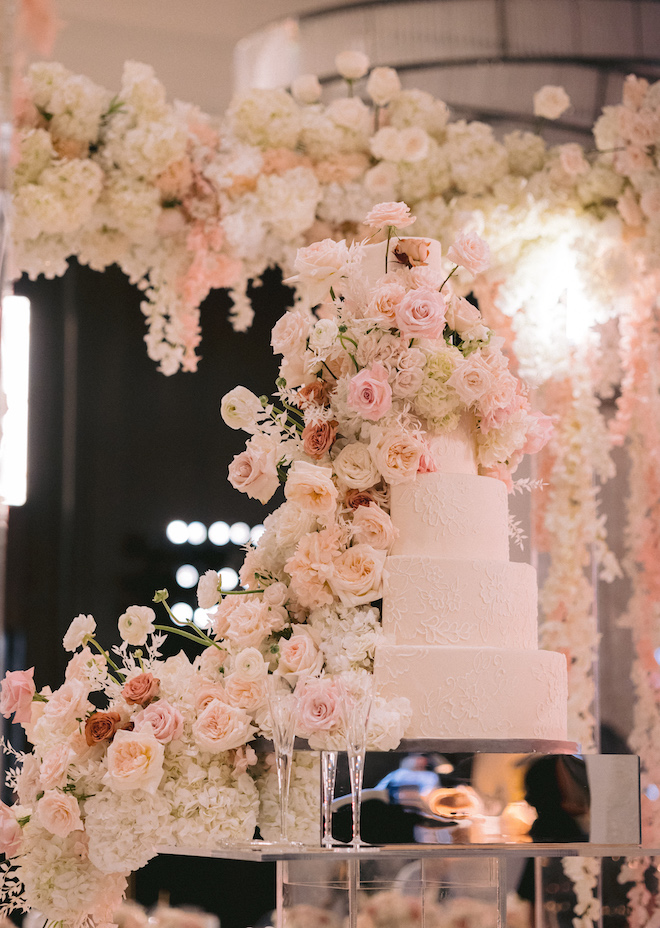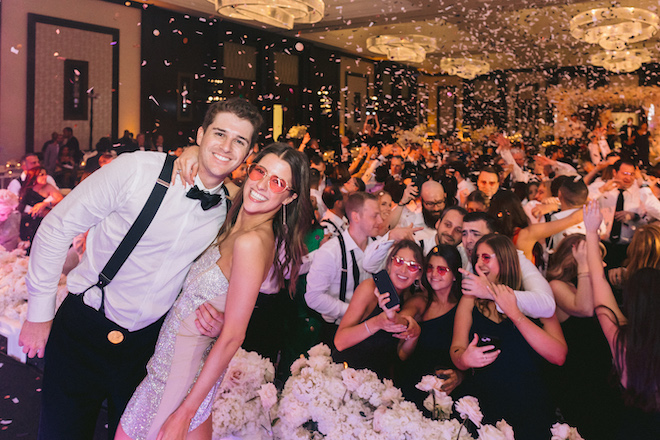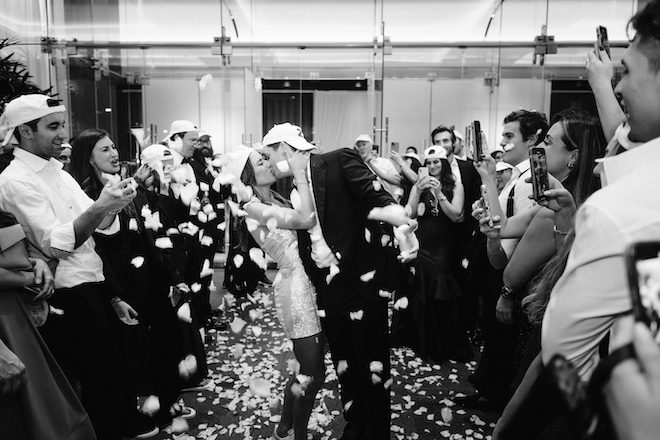 "An Extravagant Ballroom Wedding at The Post Oak Hotel at Uptown Houston" Spotlight WiH Partner- Venue: The Post Oak Hotel at Uptown Houston
Contributing Vendors- Photography: Marco Wang Photography / Grayhouse Events Atelier / GRO Designs / Three Brothers Bakery / Monique Lhuillier / Brioni / Warren Barron Bridal  / Ann Sandra / Kuhl-Linscomb / Cakewalk Films / Limelight Band / Slim Thug / Paul Wall / Lil Keke / DJ Damon Pampolina / PRP Entertainment / XIV Karats / Divisi Strings / Bright Star Productions / Makeup by Veronica Hurtado & Co. / Elia Graves / Jennifer Aronson Makeup / Miles Goldberg Wholesale Diamonds & Jewelry / Tossware / MirMir Photo / Mike's Dance Floor Rentals / Buffalo Specialties