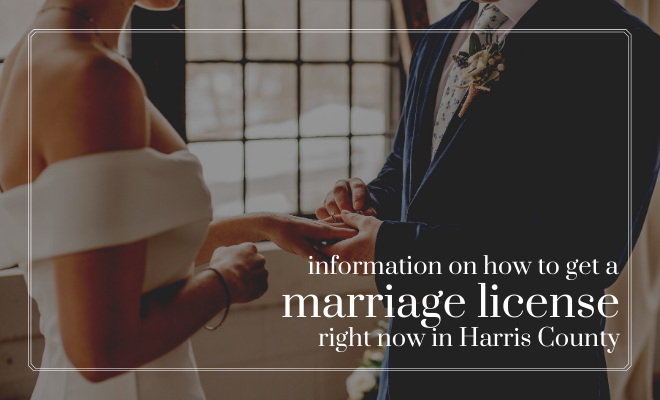 Harris County will begin issuing marriage licenses again on May 18 by appointment only. Here are some helpful tips and information for our brides and grooms looking to tie the knot in the coming weeks.
Appointments are available Monday through Thursday, from 9 a.m. to 3 p.m.
No walk-ins will be permitted. Call 713.274.8686 to set your appointment date and time or register online at https://www.cclerk.hctx.net/Applications/AppointmentBooking.
Licenses are only being issued at the Harris County Civil Courthouse in Downtown Houston:
Safety precautions are in place. Social distancing guidelines will be followed and health screenings will be required prior to entering the building.
For more information on getting your marriage license, please visit the County Clerk's website here: https://www.cclerk.hctx.net/