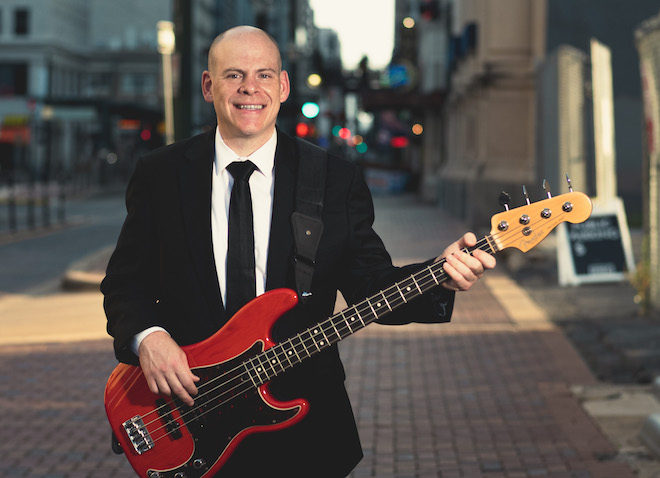 Searching for incredible live entertainment for your wedding day guaranteed to have you and your guests dance the night away? Then set your sights on The Moment, a nine-piece event wedding band performing in Houston, Texas, and surrounding areas, which covers a variety of music from James Brown to '80s classics. We chatted with Scott Sofer, the bassist and founder of The Moment, to learn more about Houston's hottest and most popular cover band.
In this exclusive Weddings in Houston interview, we get all the details on Sofer's passion for music and The Moment's exquisite beats.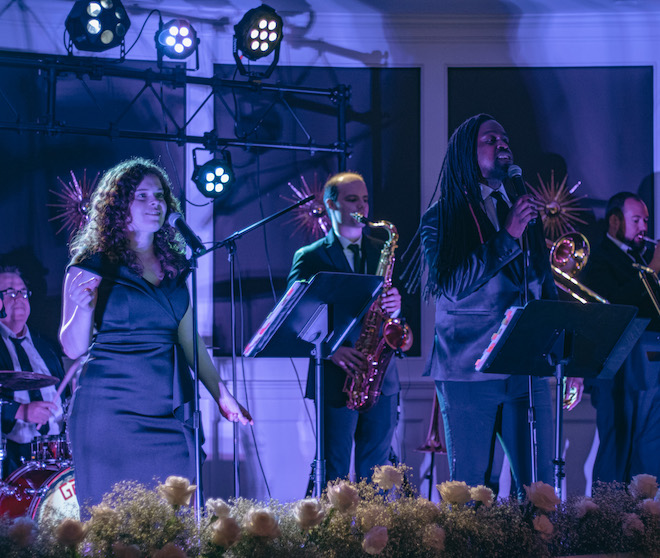 WiH: Tell us about what inspired the band?
SS: The inspiration to start the band was at my sister's wedding. It was a beautiful night at the Omni poolside, and the band was incredible. Perfect on every song, and the crowd loved it. During this time, I was in a handful of bands and asked different members if they were interested in joining my new event band. Fortunately for me, they said yes!
Wih: Describe The Moment and the types of music the band enjoys performing?
SS: The Moment is a nine-piece event band. With two singers, guitar, bass, drums, keys and three horns, including a saxophone, trumpet and trombone, which performs at weddings, corporate and charity events, anniversaries, and milestone birthday celebrations. We cover a wide range of music from The Beatles to James Brown and '80s to Bruno Mars.  
WiH: What makes The Moment unique?
SS: The Moment offers a more personalized experience as we work directly with the client, which allows us to be more readily available to answer any questions.  
WiH: What is your favorite part about performing at weddings or events?
SS: The energy from the crowd. With everyone dancing, it makes us perform at a whole new level.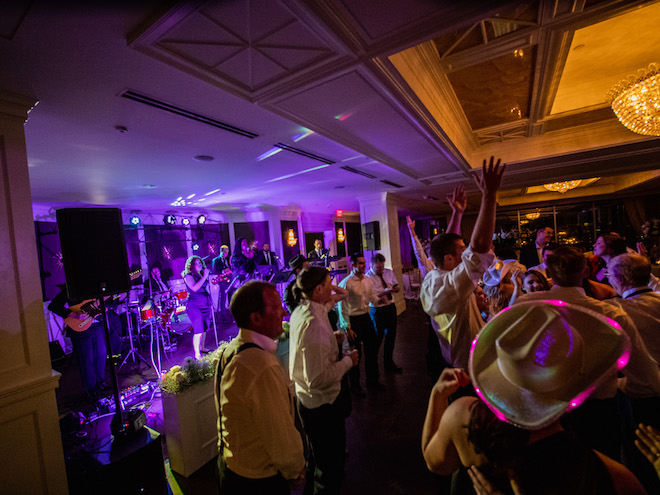 WiH: What can a couple expect from start to finish when booking The Moment for their wedding day?
SS: The Moment wants to ensure we are the perfect fit for the couple. We do this by listening to their needs and by answering any questions the couple may have. Once we are on the same page, I send over a contract, and as we get closer to the big day, we discuss first dances or any special song requests.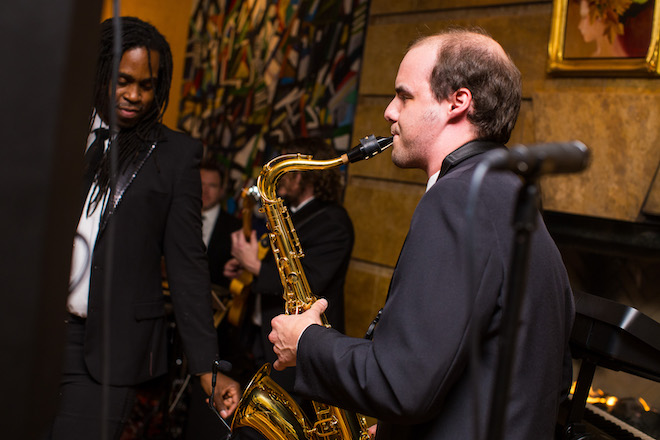 Wih: Any advice for newly engaged couples?
SS: Planning a wedding can be stressful, so remember to have fun!
Get in the groove with The Moment. Peruse our hottest live music and entertainment list, and start dreaming of the perfect entertainment for your wedding day you and your guests will never forget.