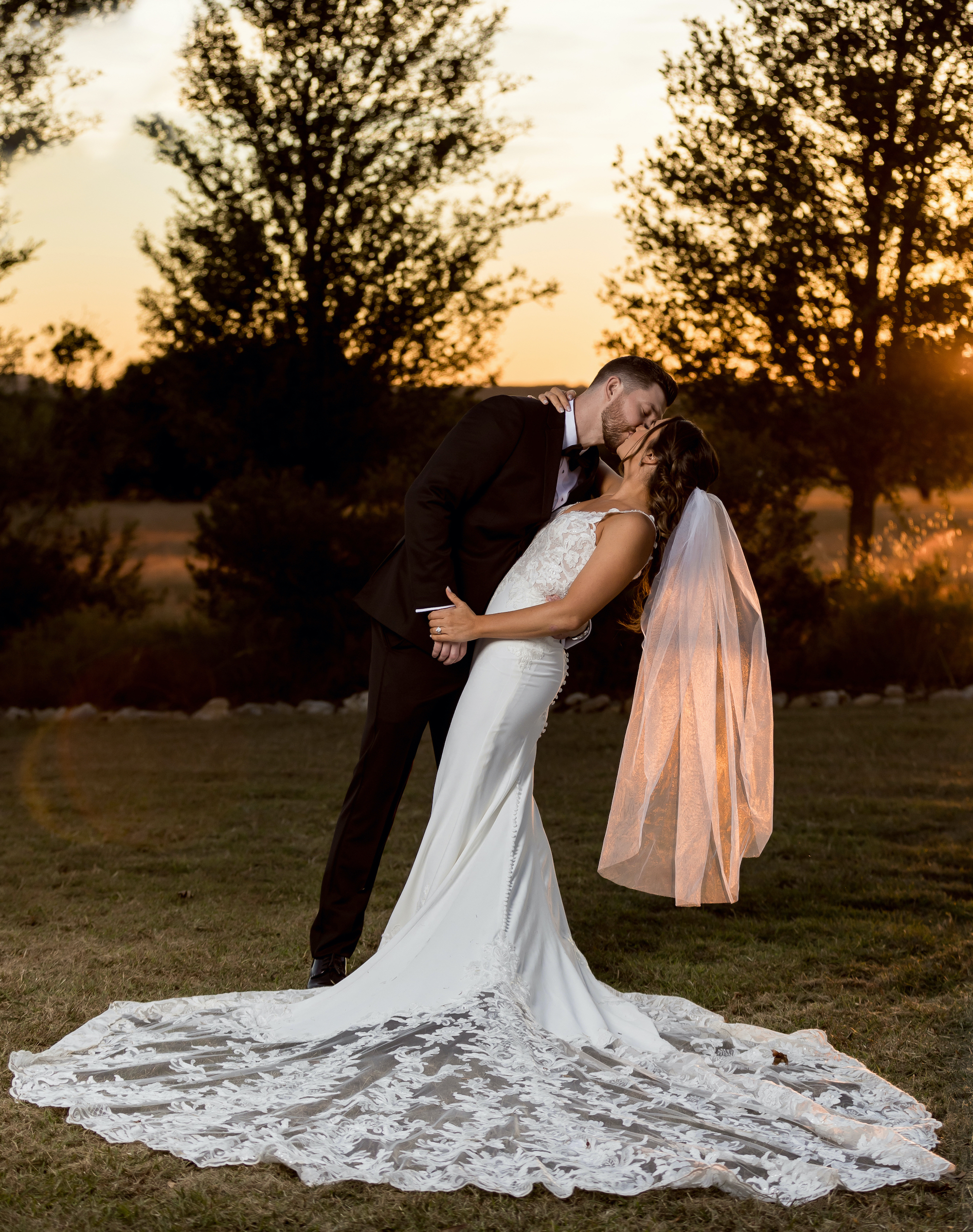 A little under a decade ago, Mackenzie and Travis met in Austin, Texas and shortly went on their first date. However, it wasn't until four years later that they started to get serious and realized they had everything they ever wanted right in front of each other. So Travis surprised Mackenzie with a sweet backyard proposal at their best friend's house. The couple planned to attend a "house-warming party" afterward, but Mackenzie couldn't contain her excitement and wanted to stop by her parent's house prior to the event. Surprisingly enough, when her parents opened the door, the couple's families and friends were there waiting to celebrate their engagement. "It was so special and amazing because I have never been surprised in my entire life, and this day completely blew me away," says Mackenzie.
On November 13, 2021, the couple said I do in an alfresco boho terracotta wedding at Cricket Hill Ranch, an elegant, rustic wedding venue in Dripping Springs, Texas. After an intimate outdoor ceremony underneath a canopy of trees, guests enjoyed a Frosé Cart, a 1970's Volkswagen bus for photographs and as a light-hearted touch, a fun bounce house. The couple had their first dance on the venue's outdoor deck with a brilliant sunset as their backdrop. Guests dined under the Texas stars before heading to a fun-filled reception in the property's modern reception barn. "The entire day was amazing. I enjoyed every part of the wedding…the highlight of everything was seeing all of my work put into this day. I did all the planning, DIY'd almost everything (with my dad's help). It was awesome to see everything put together," says Mackenzie.
Keep scrolling and get inspired by this boho terracotta wedding at the gorgeous Texas Hill Country wedding venue, Cricket Hill Ranch. Congratulations, Mackenzie + Travis!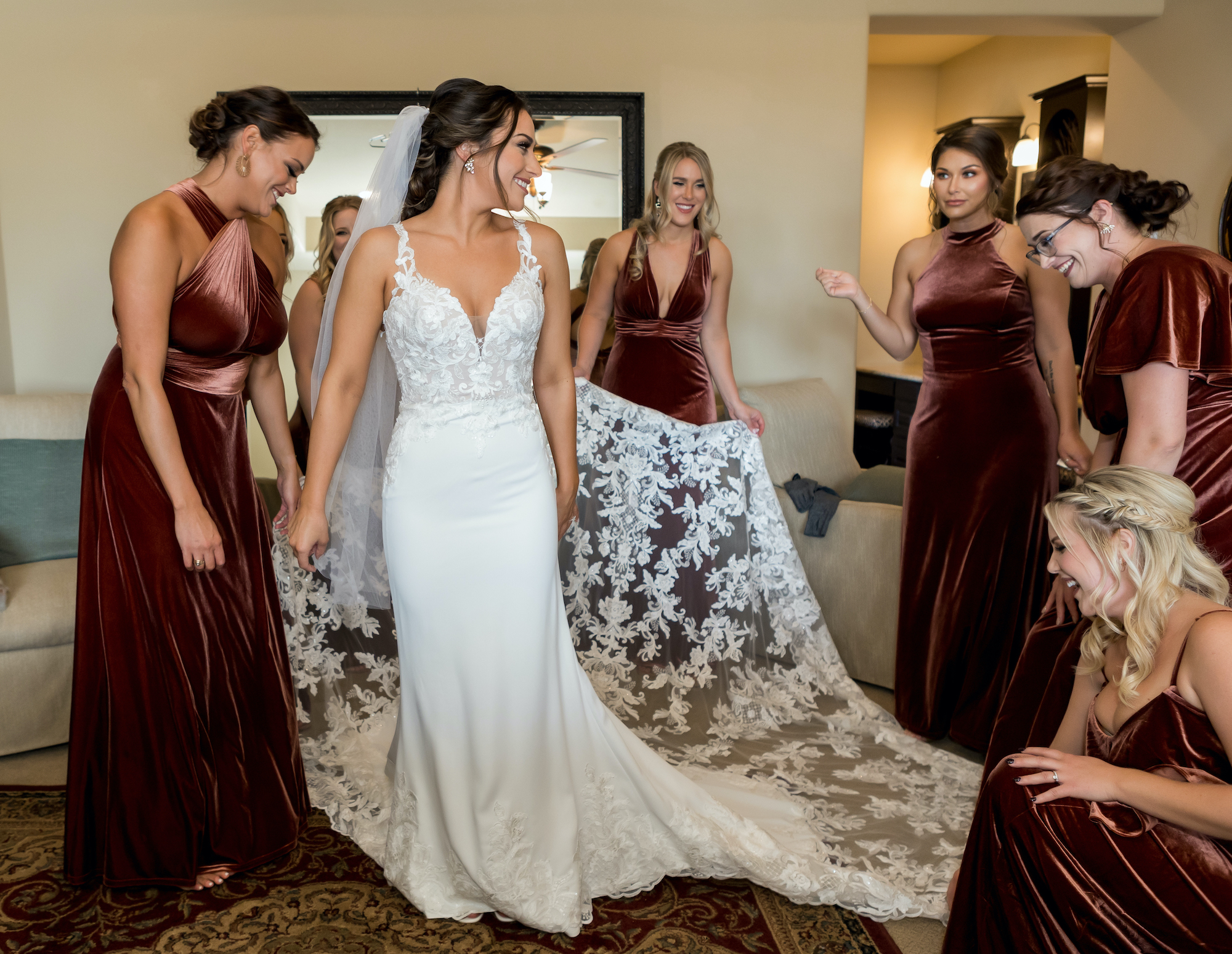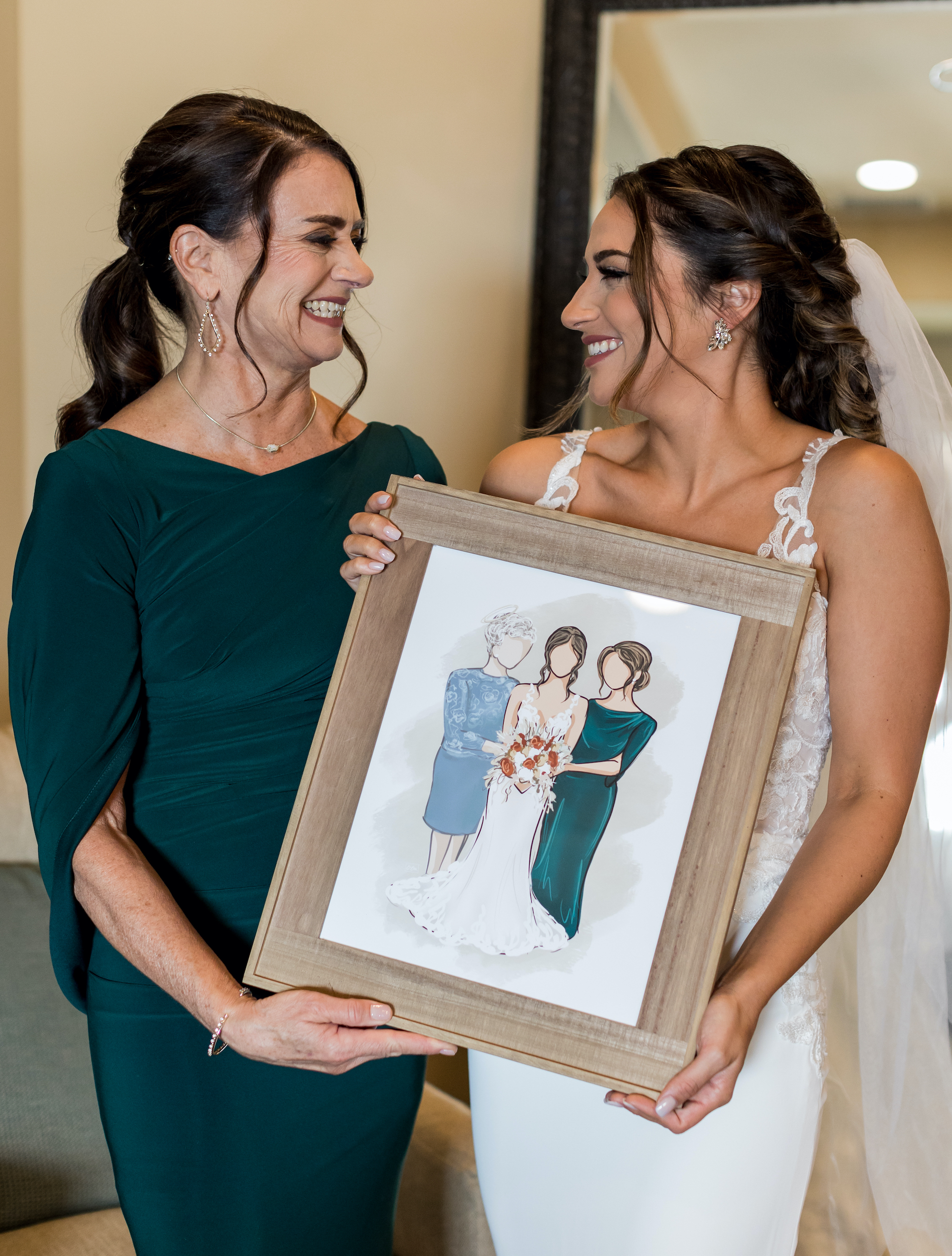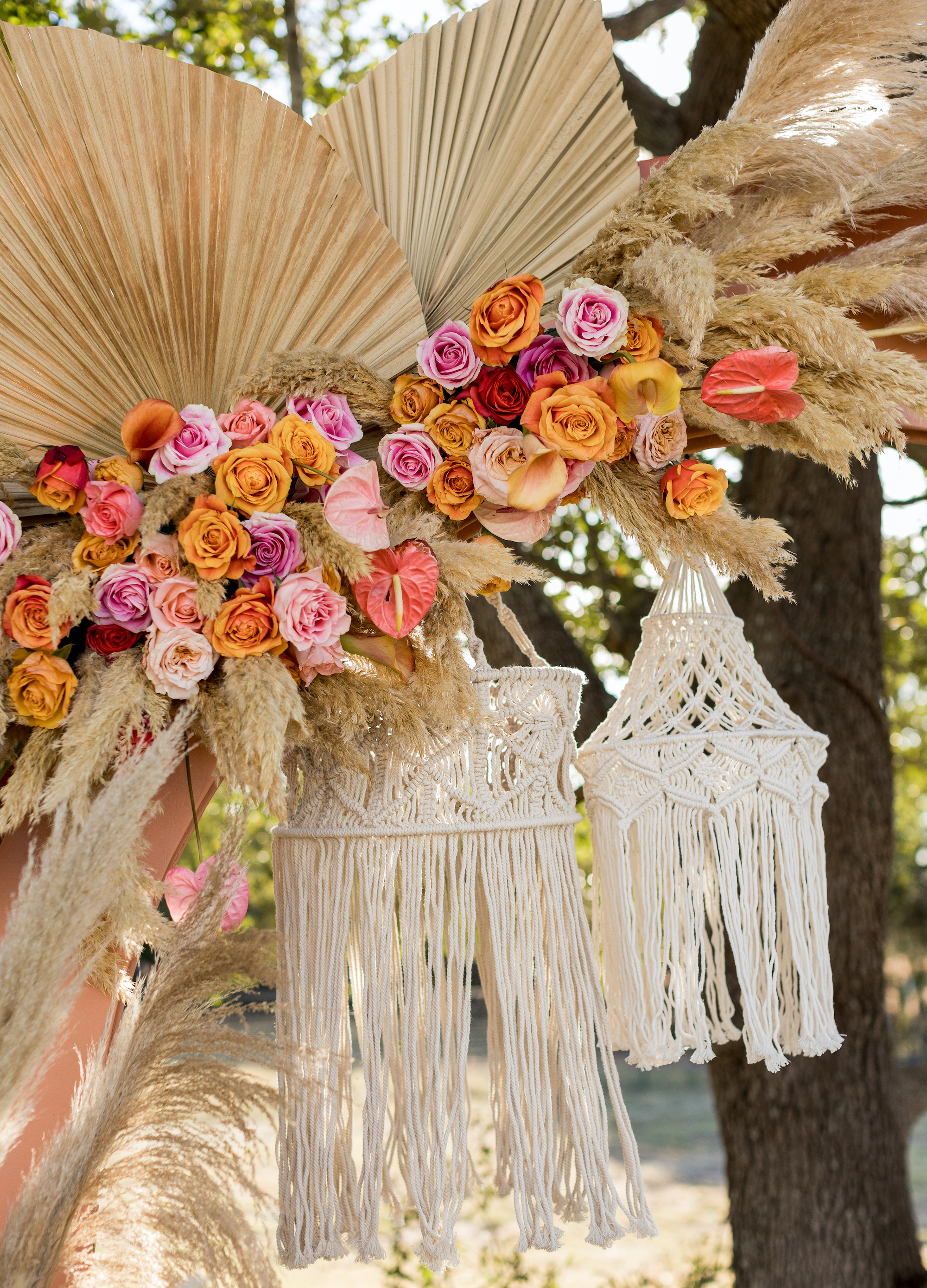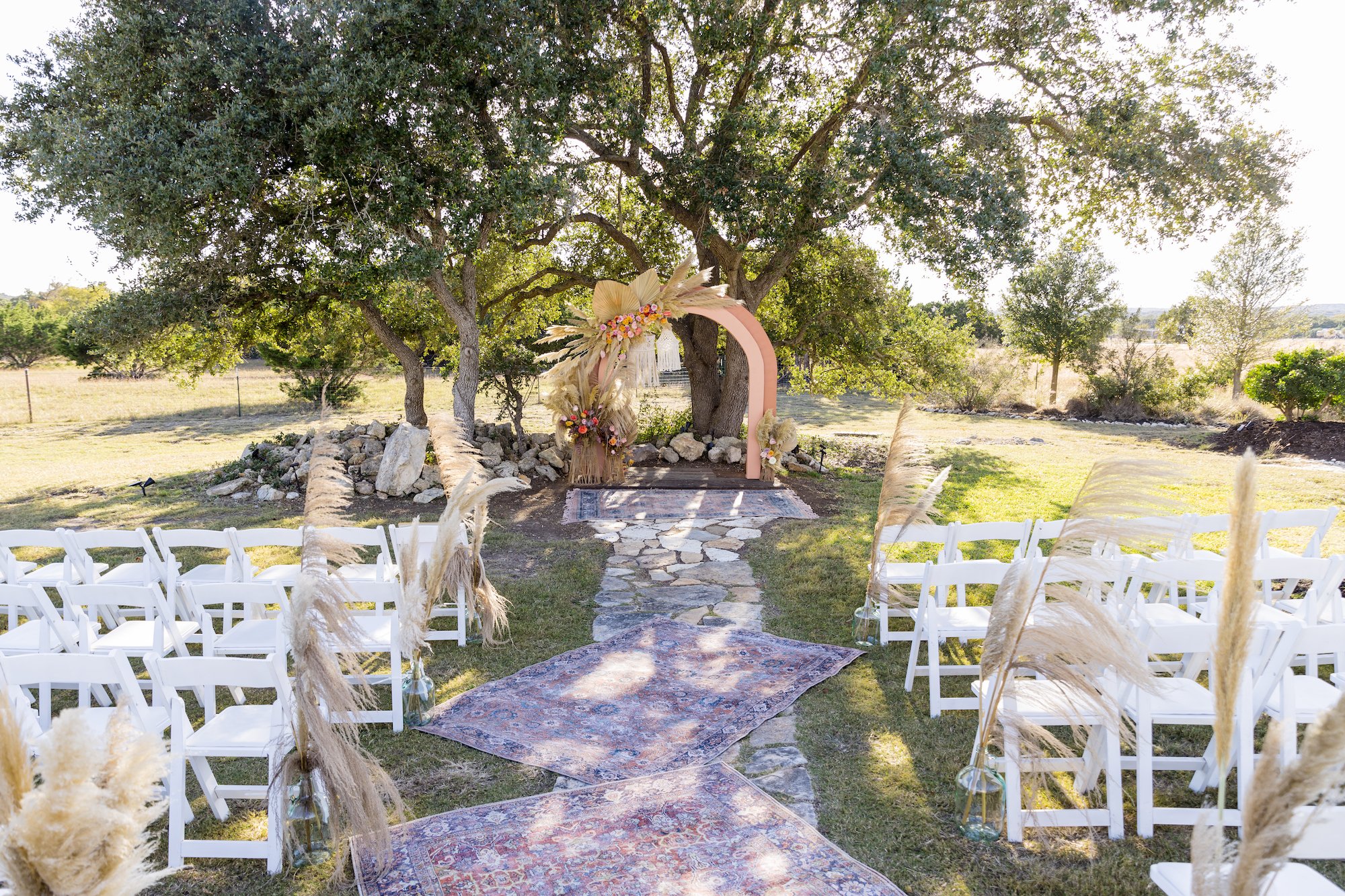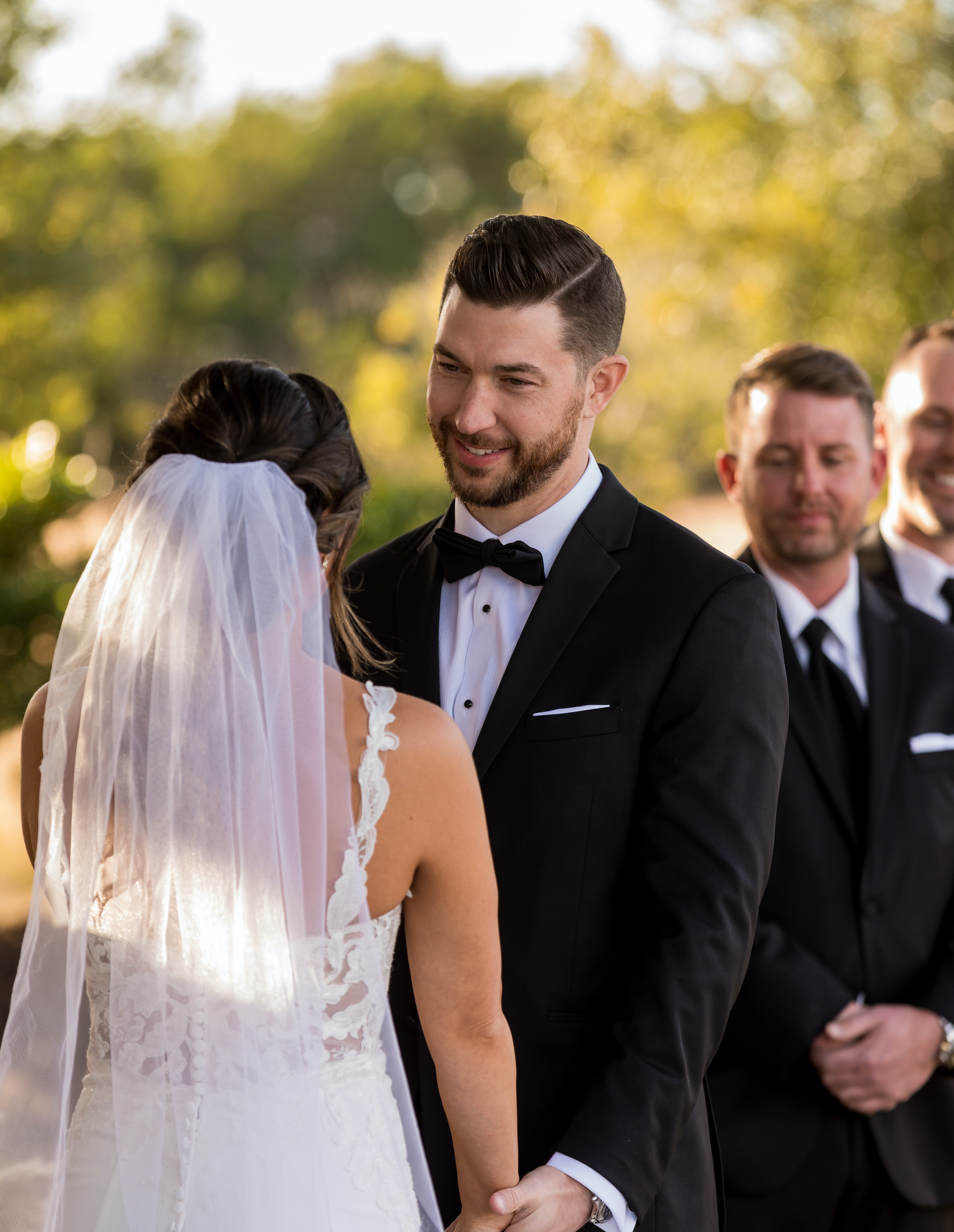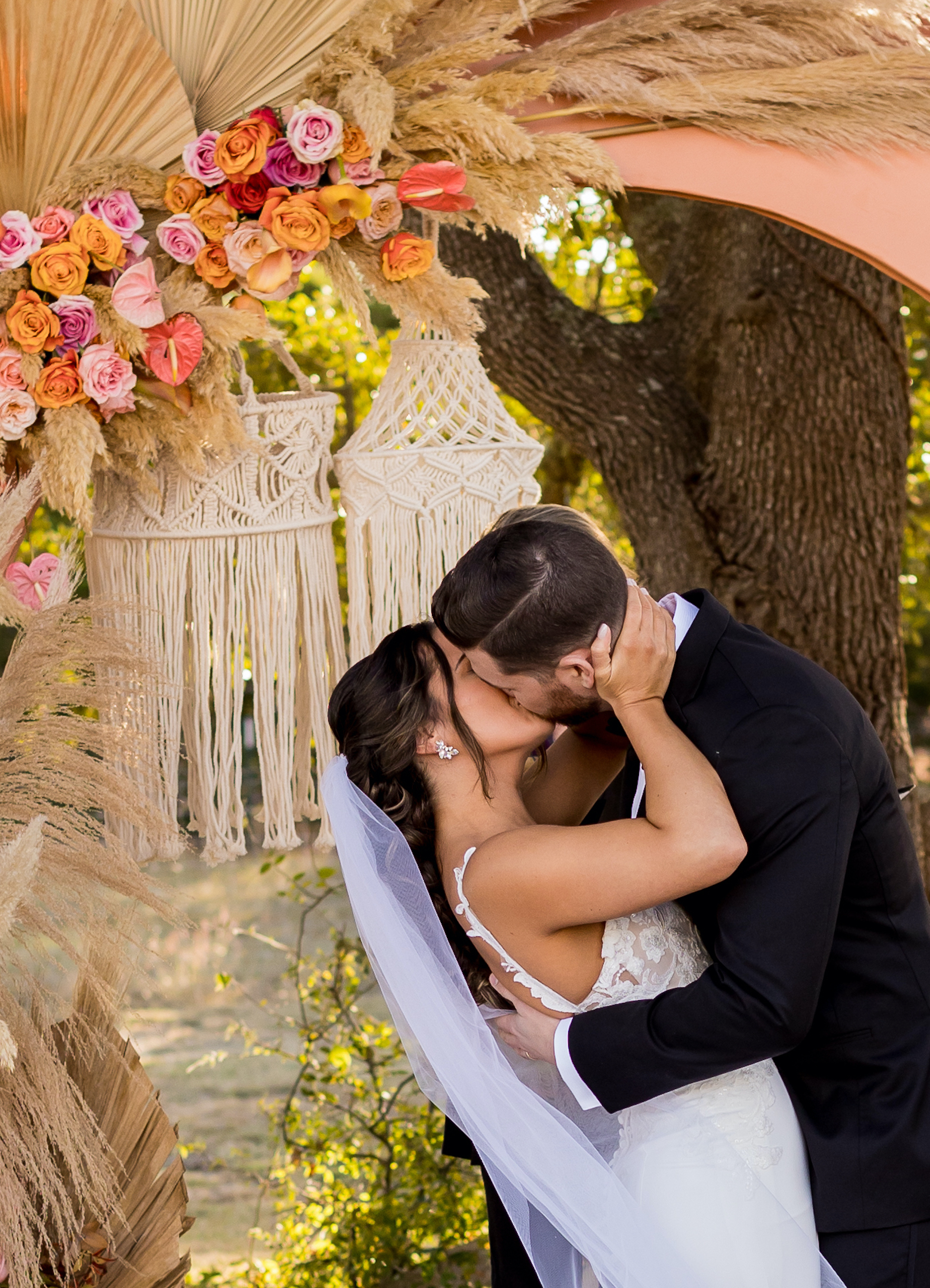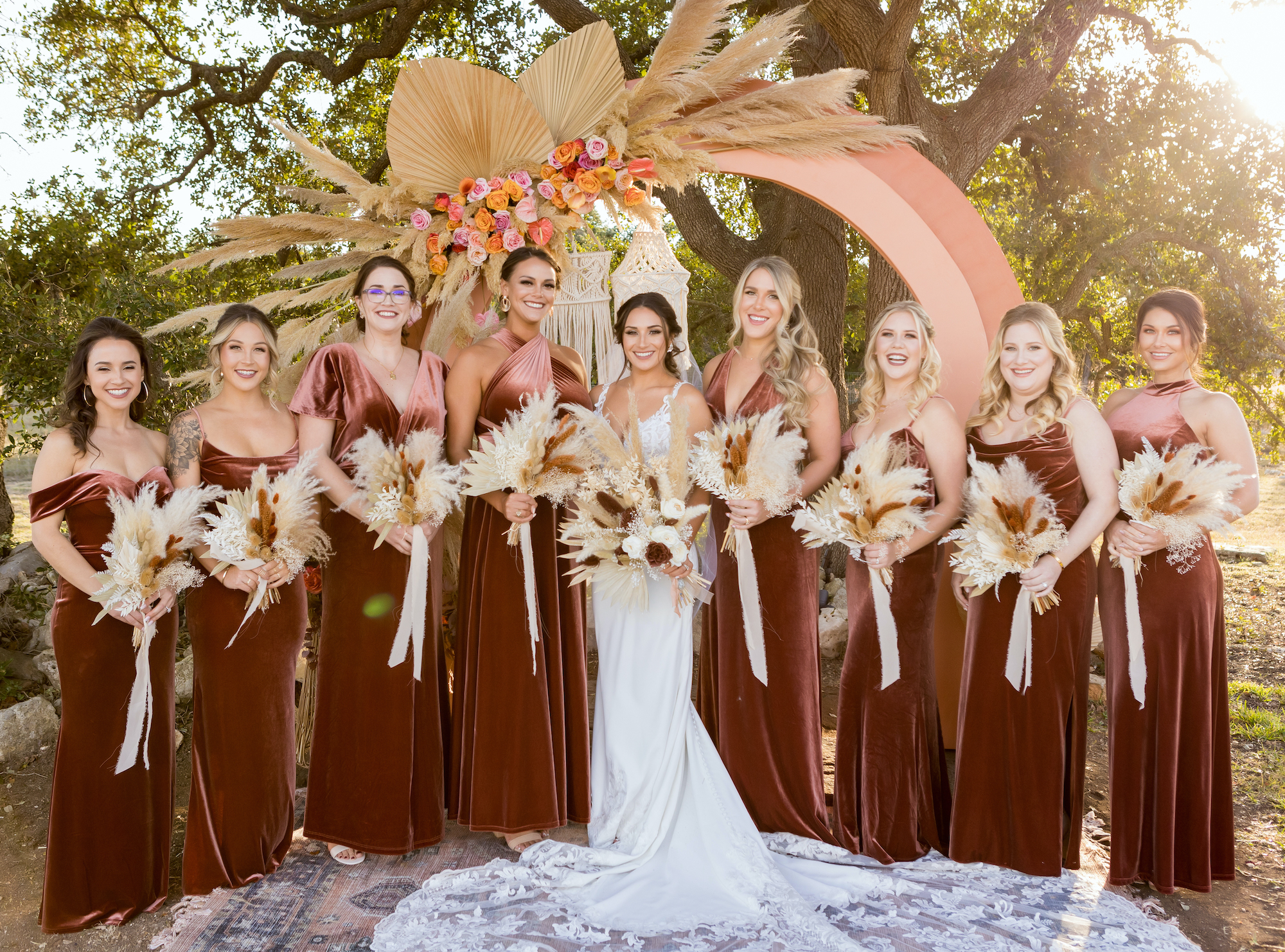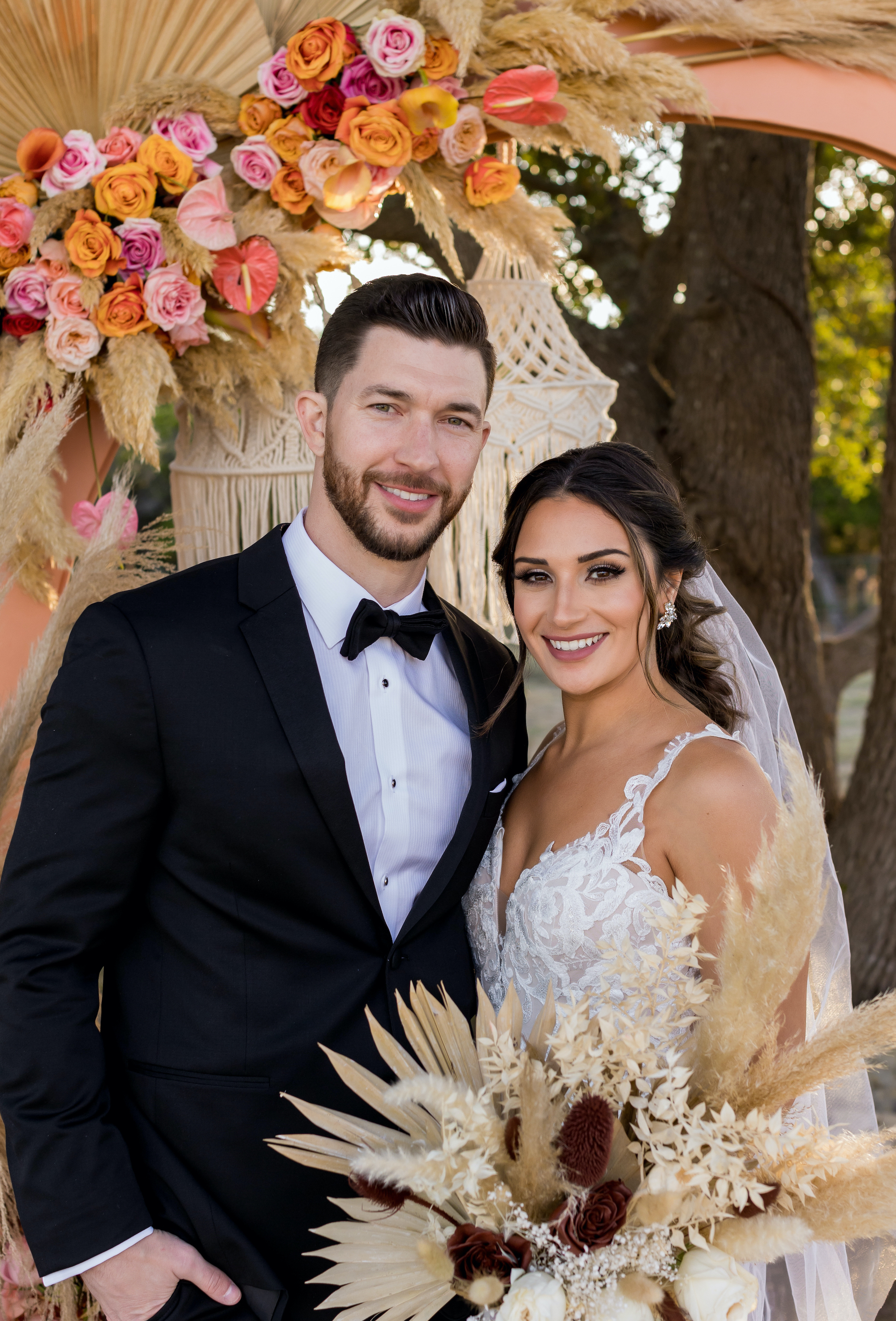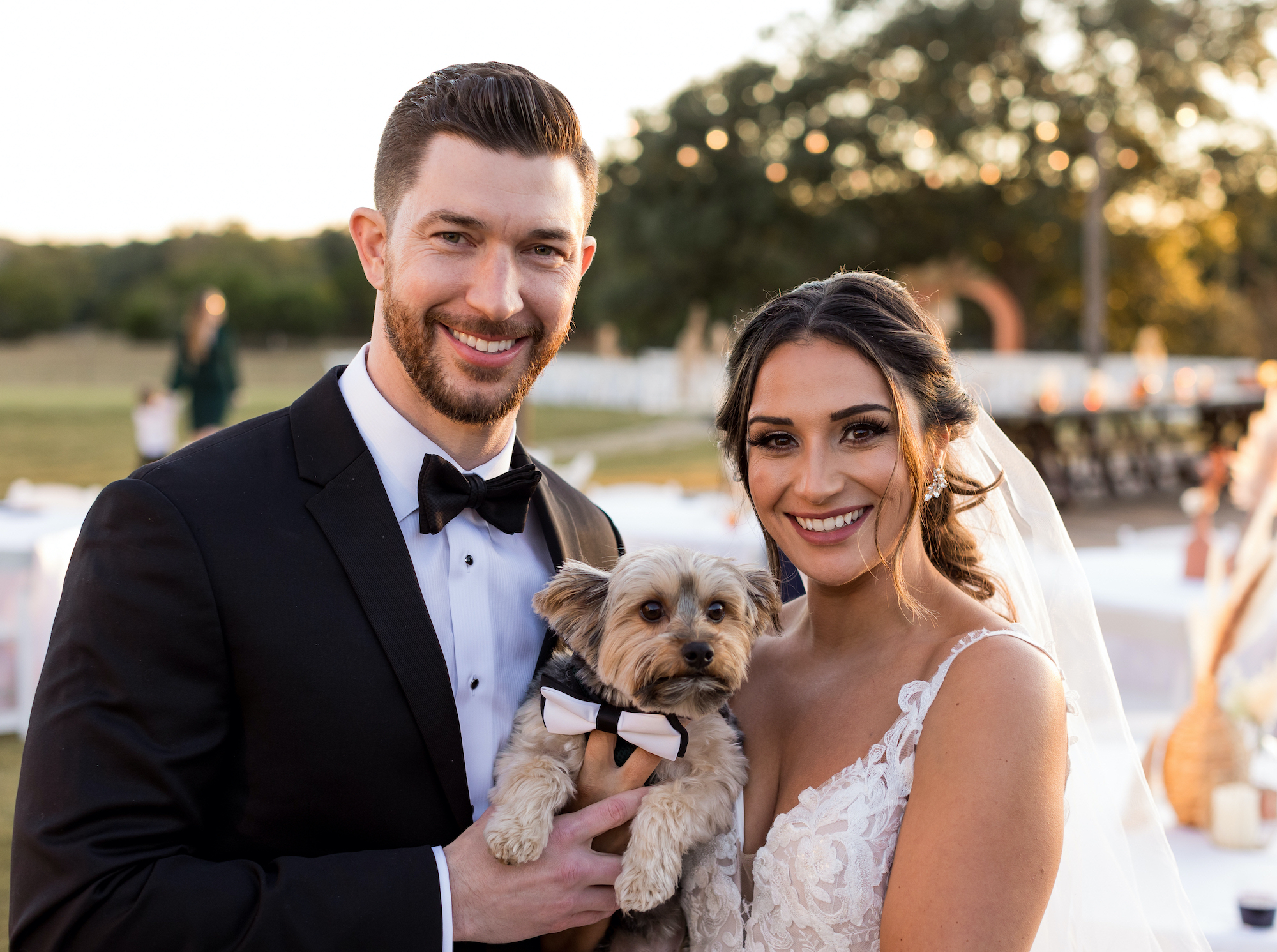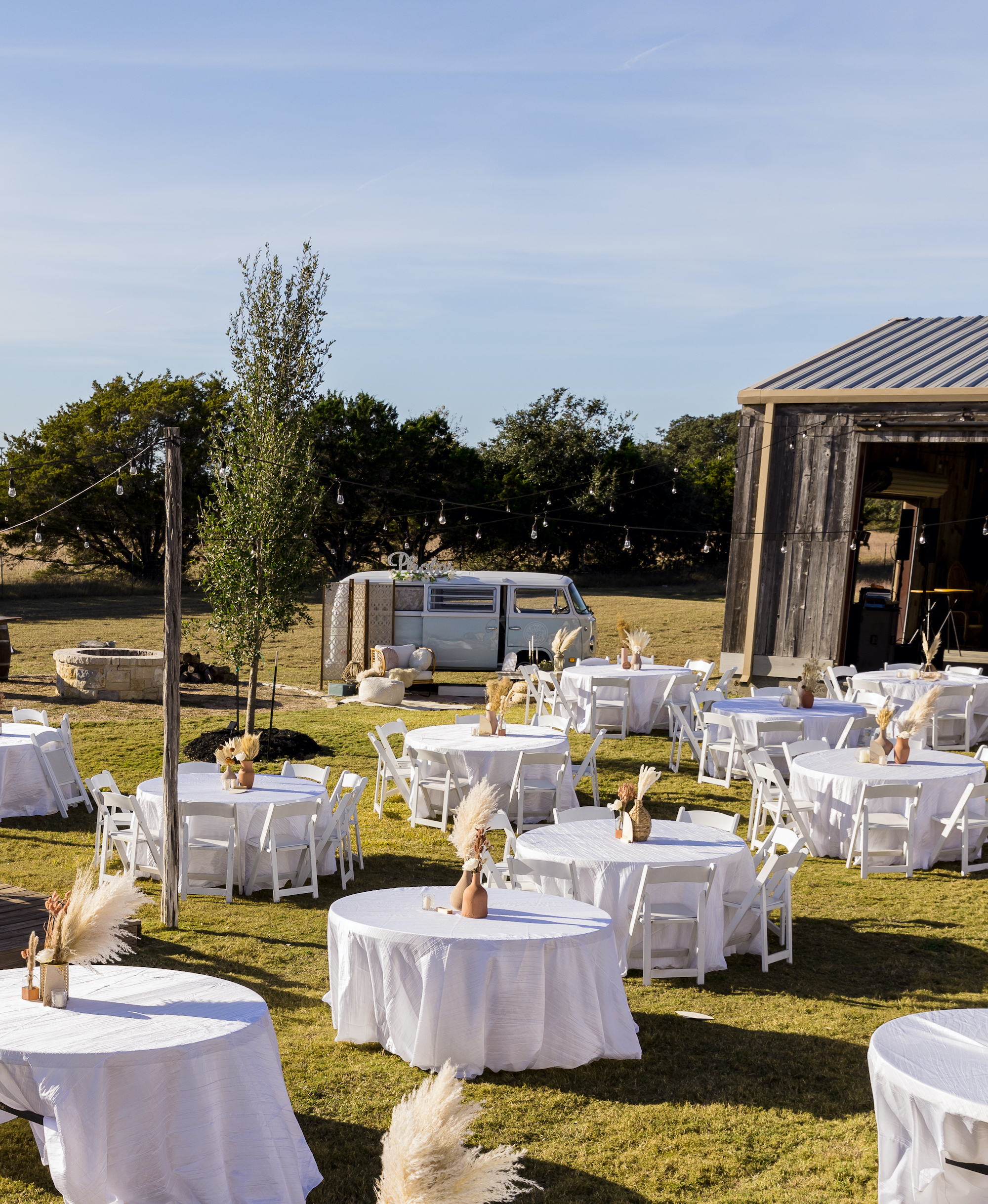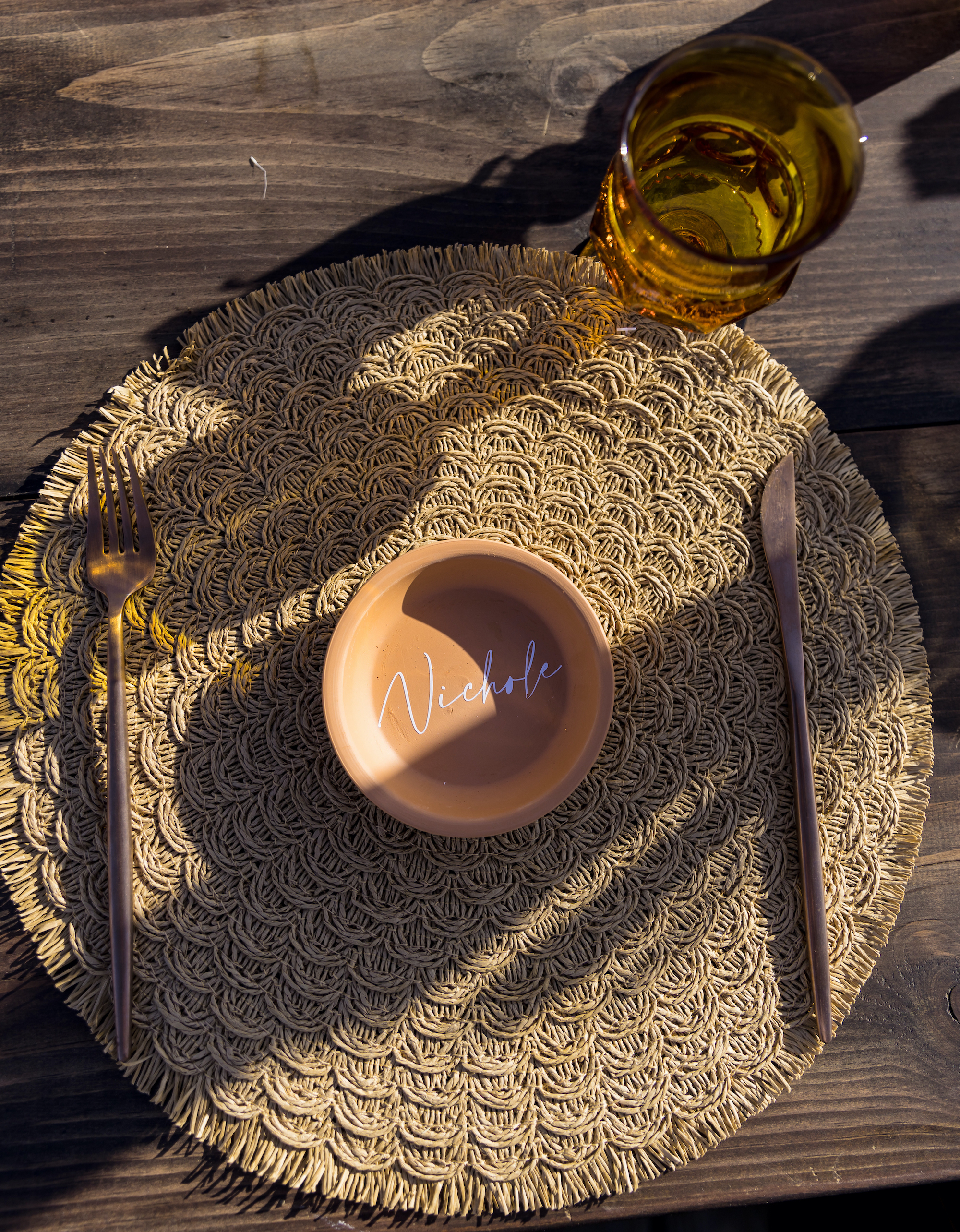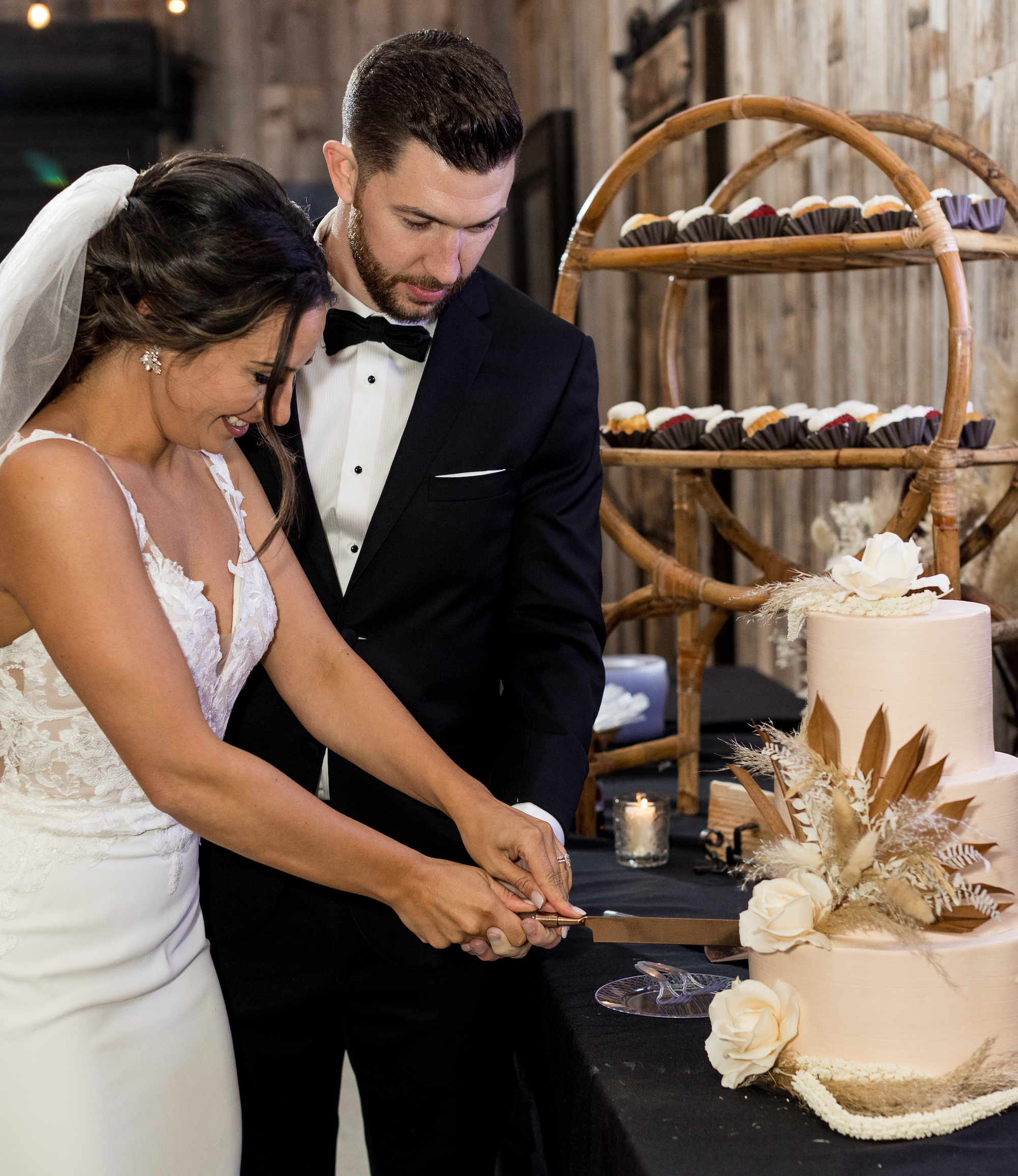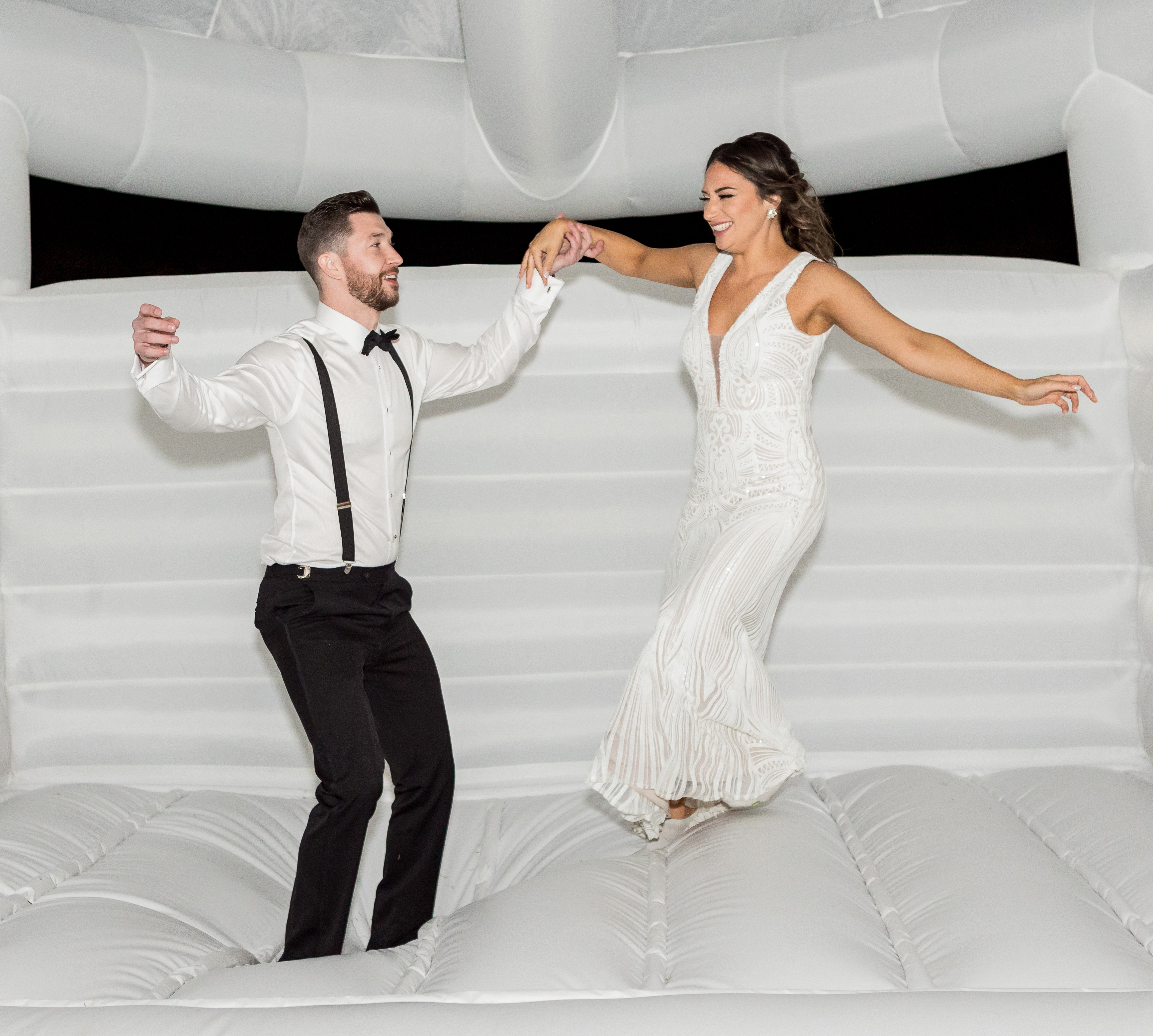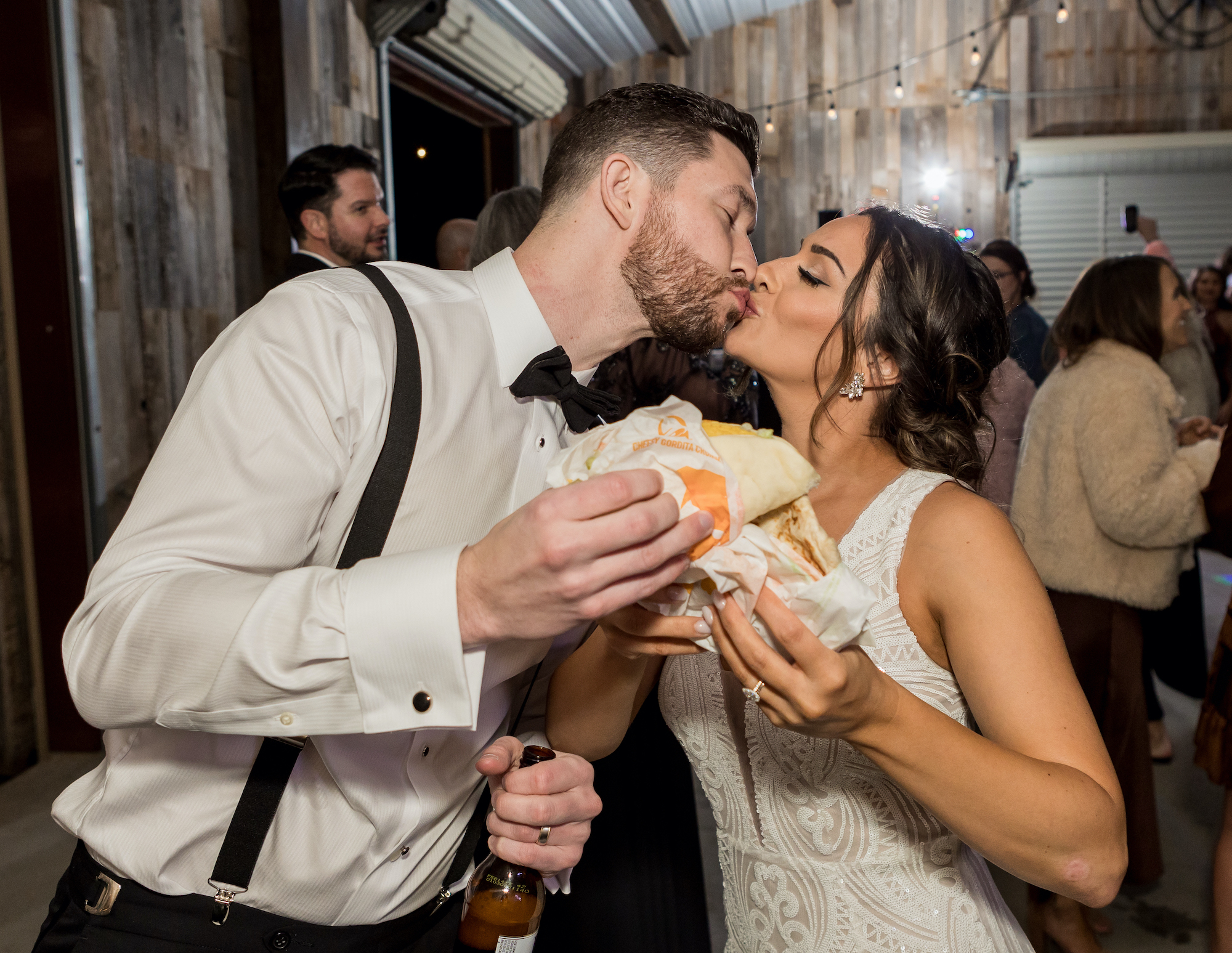 "A Boho Terracotta Wedding at Cricket Hill Ranch" Spotlight Weddings in Houston Vendor – Venue: Cricket Hill Ranch
Contributors: Photographer: Gypc Girl Photography / Events by Asm / Courtney's Catering / Russell's Bakery / Blue Bridal Austin / Michelle Lanh MUA / Hair by Erycka / Blush Bar / Designs by Keke / Hill Country Bounce / Gypc Wagen