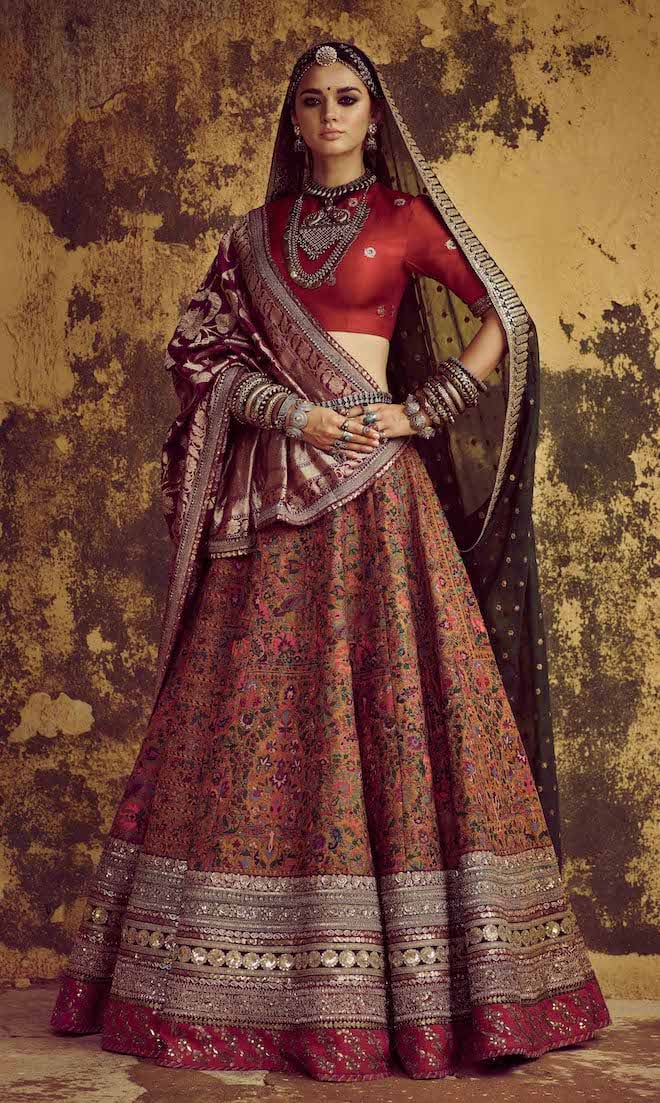 Indian brides in Houston are embracing 2020 Indian wedding style trends with a major focus on deep colors and glittering gold accessories.
Starting with top Indian designer Sabyasachi's gorgeous pashmina lehenga, we've picked 6 of our favorite Indian bridal trends for the new season. From dazzling Indian bridal jewelry to a timeless pair of jutti, we present these 2020 Indian wedding style picks to you!
If you're looking to make a statement with your bridal jewelry, look no further than Art Karat's "Rajyati" long necklace. With its kundan settings, white pearl and gold bead accents, and 24-inch-long chain of golden orbs, this statement necklace is a fabulous choice for the fashion-forward Indian bride.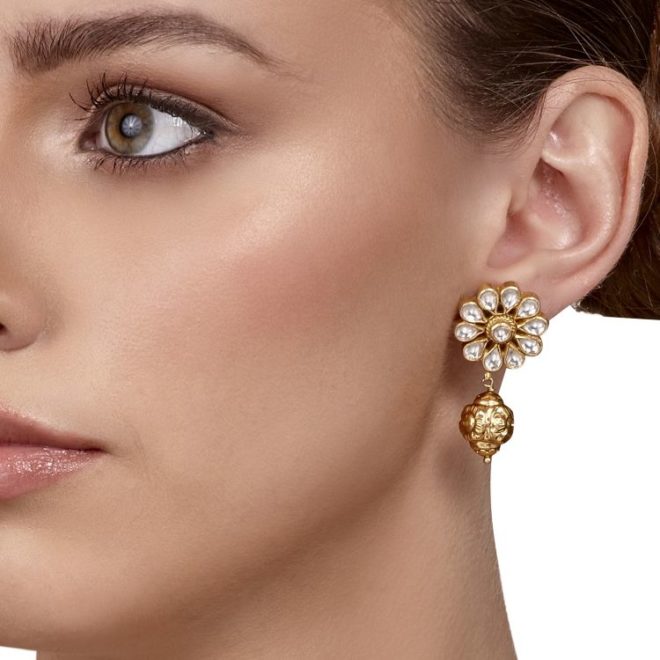 Simple elegance is the perfect way to describe Art Karat's "Tarkasya" earrings from the design house's Tanjore Collection! These gold drop earrings feature a kundan stone setting and delicate hammered gold ball, and are perfect for the Indian bride who is planning to wear her hair in a delicate updo.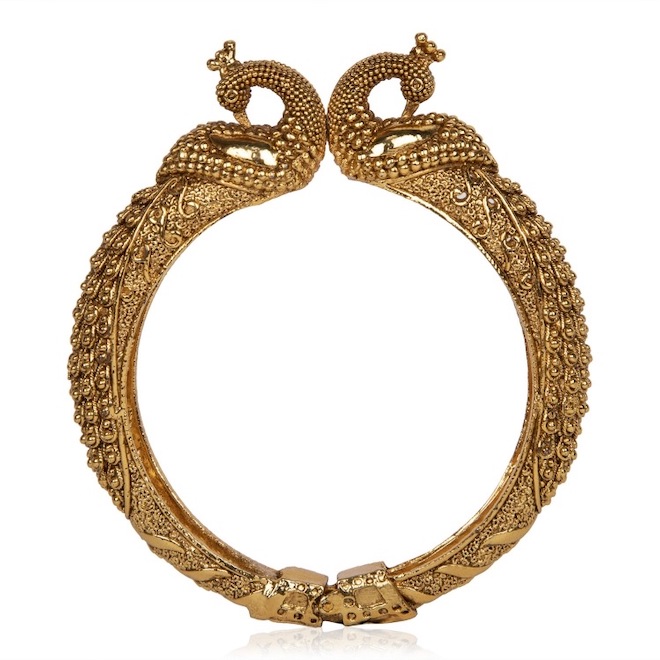 As the national bird of India, the peacock is a popular motif in Indian wedding jewelry and bridal accessories. And nowhere is the peacock motif more beautifully represented than in Art Karat's gorgeous "Swarnima Kada" bracelet. Two peacocks meet at the closing of this intricate gold-finish bracelet, which features a hinge opening and intricate scrollwork throughout.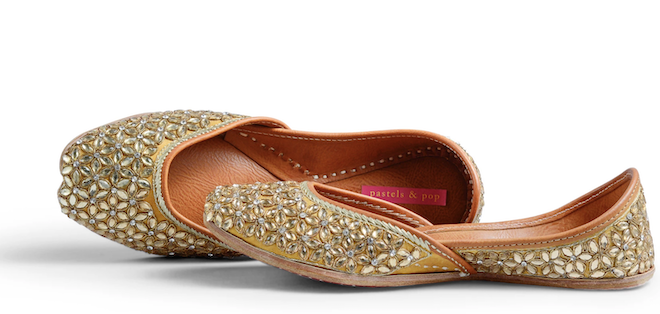 You can't help but fall head over jutti with Pastels & Pop's regal and timeless "Golden Symphony" design! Heavily embellished with gold kundan and crystals, these glittering bridal slippers offer comfort and elegance in equal measures.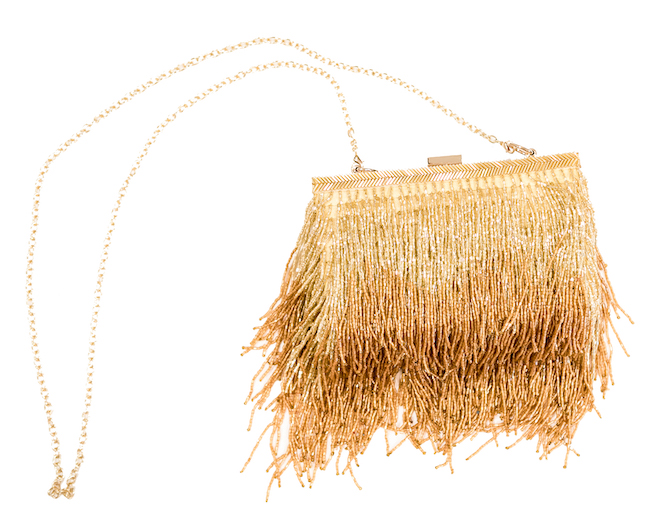 Pair your bridal lehenga and jewelry with David Peck's "The Magic Flute" clutch. Inspired by the LA Opera's silent-movie-inspired adaptation of Mozart's beloved opera, this clear acrylic clutch with beaded gold fringe is a fun and elegant addition to your bridal ensemble.
Looking for more Indian wedding inspiration? Don't worry, we've got you covered. Discover Indian "Real Weddings" and find Houston wedding vendors who specialize in the many celebrations of a desi wedding, from the sangeet, to the mehendi and baraat, to the milni and vidai, right here!