Nothing is better than a picnic…except for a picnic with your new spouse! Whether it's on the sandy beaches of a tropical paradise or on the lush lawn of a city park, these six wedding registry items are among our favorites for a romantic picnic as newlyweds.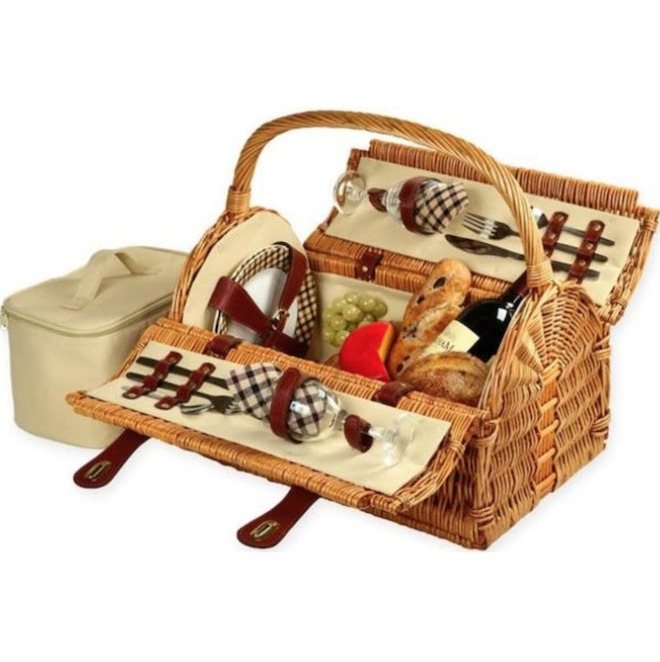 What's a picnic without a picnic basket? With its willow weave and sturdy top handle, this charming basket can hold everything you need for your al fresco meal. Bonus: This stylish basket includes plates, wine glasses, a little cooler, utensils and napkins!!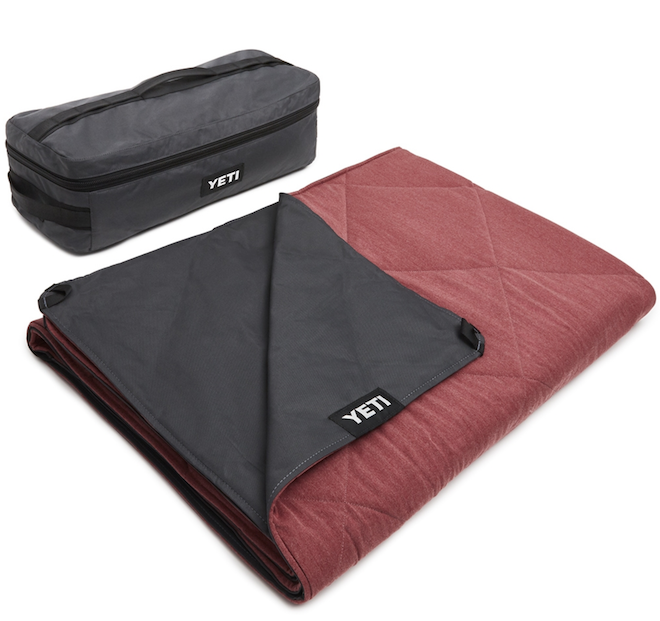 Do your picnic plans include sand, sun and the gentle sound of lapping surf? The chic and cozy Yeti Lowlands Blanket is both soft and stylish–a perfect combo for a leisurely beach picnic. We especially love this blanket's waterproof layer, insulated interior and dirt-repelling design!
Serve your sweetheart salad like a pro with Inga Sempé's sophisticated and functional salad set.  Not only is this utensil duo beautifully designed, but its slender profile makes it easy to fit into just about any picnic basket.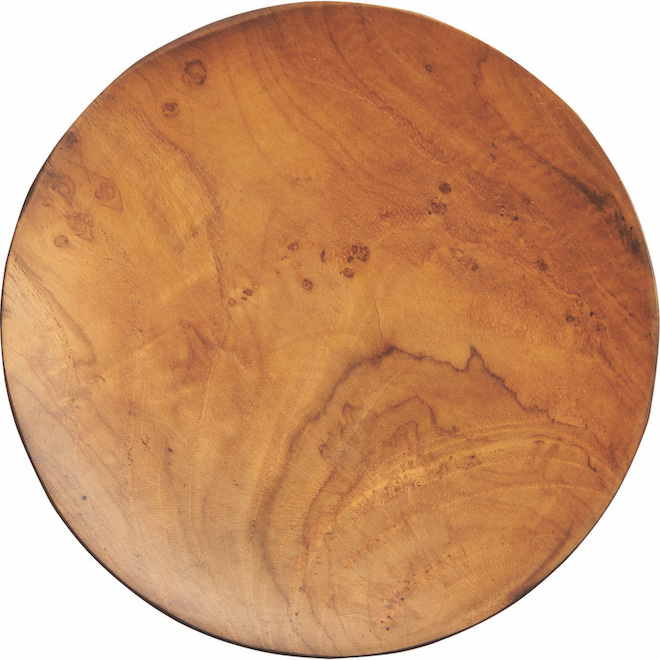 A great picnic is one that lets you nibble at a leisurely pace as you enjoy the enticements of the great outdoors. Set out an array of imported cheeses, charcuterie, fruits and/or veggies on this wood appetizer plate by Pacific Teak for peak picnic performance!
Heading out for a lazy outdoor wine-and-dine adventure? Make sure you don't forget the bottle opener! This classic stainless-steel bottle opener ensures you can pop open bottles all day and all night.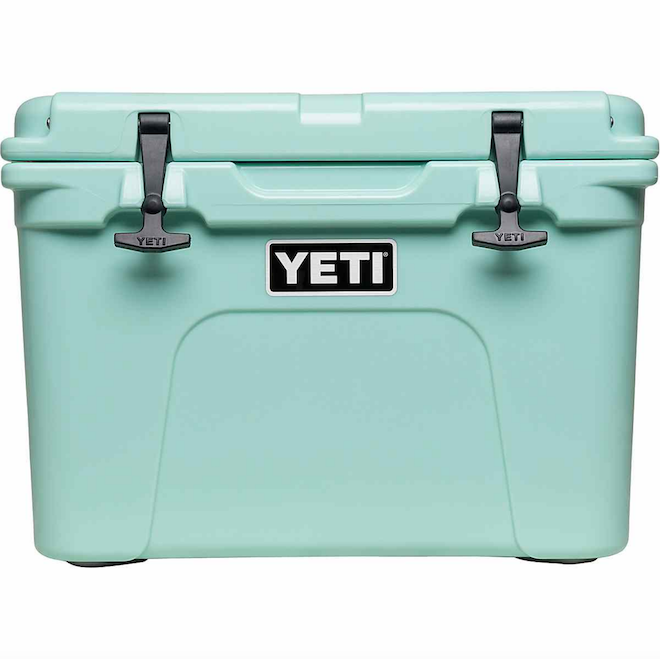 There's nothing worse than opening your cooler and seeing your drinks floating in melted ice. With the Yeti 'Roadie' Cooler, you no longer have to worry about that! Its extra-thick walls are designed to house insulation for maximum ice retention, and keep your food and drinks cold for hours.