Whether you choose one for your engagement ring or wear them for everyday glamour, stack rings are fun, fashionable and FABULOUS. These 5 stack rings and wrap rings are among our favorite styles for brides. We hope you'll agree!
Reverse Attelage Suite No. 04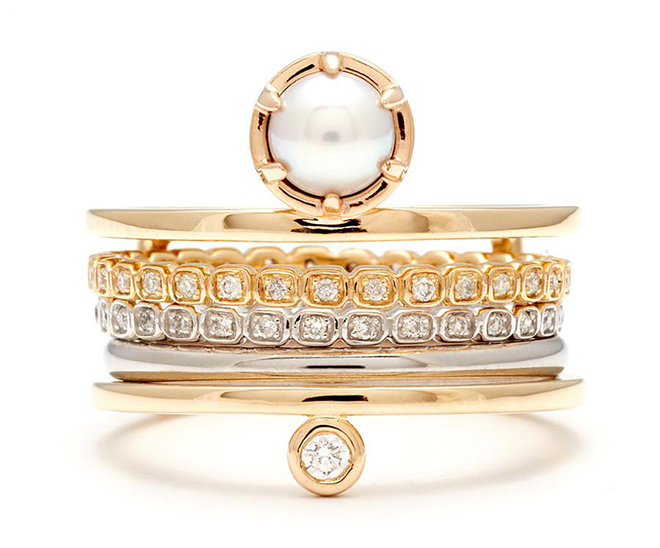 Go modern chic with this suite from Anna Sheffield. The central pearl brings classic elegance to the contrasting diamond and gold stacked bands.
Dewdrop Rose Gold Band
Those of you with a love for nature: This 18k rose gold band with diamonds, inspired by drops of morning dew, is the perfect fit.
Ivy Lane Triple-Stacked Surfboard Ring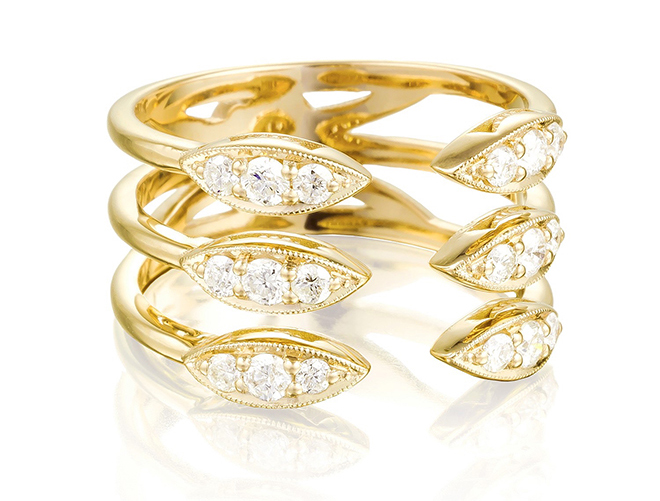 Sophisticated style meets simplicity in Tacori's 18k yellow gold "surfboard" ring. Those diamond accents are definitely a girl's best friend!
Blue Sapphire Hazeline Suite
Set in warm rose gold, this exquisite blue sapphire ring makes for a stunning "something blue."
Serpente Di Luce II Ring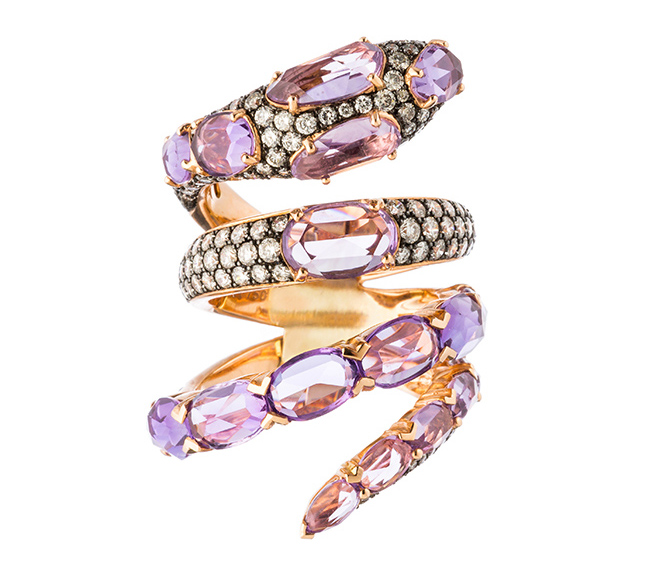 If you love color and bold design, this serpentine wrap ring is one you'll want to check out. Thanks to the rose-cut amethysts, these gemstones will shine no matter the angle.