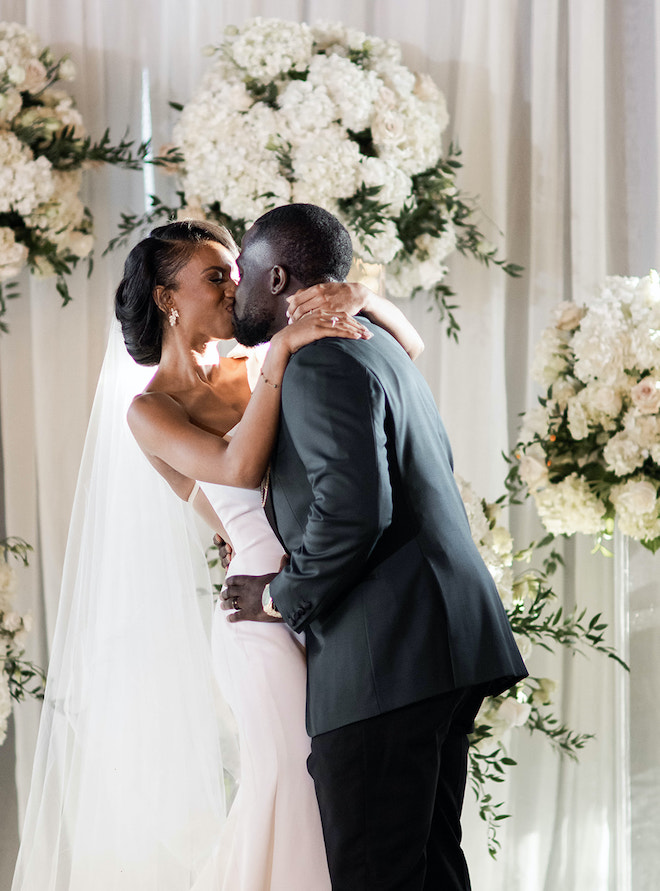 Chelsea, new to Houston, caught Ricky's attention with her Miami University shirt. This seemingly ordinary moment turned into an incredibly memorable one when Ricky offered to be Chelsea's personal tour guide. Their connection was instant, and it wasn't long before the sounds of "Mrs. Officer" by Lil Wayne echoed in Ricky's car, marking the beginning of their love journey.
Fast forward to a surprise proposal. With meticulous planning, Ricky invited Chelsea to a rooftop "retirement" party in Montrose. As she stepped in, the sight of rose petals, the familiar tune of "Mrs. Officer," and dazzling lit "Marry Me" marquee letters took her breath away. But the surprises didn't end there. Ricky had flown in Chelsea's family to be a part of the big moment. The bride says, "It was the most special magical moment with the beautiful Houston skyline as our backdrop, the city that brought us together."
Chelsea and Ricky pledged their love on October 22, 2022, with an emerald and champagne wedding at The Astorian. As the bride made her way down the aisle, a song recorded by her sister-in-law played in the background, leaving Ricky, friends and loved ones teary-eyed. The altar, decorated with white floral arrangements by Plants N' Petals, set the perfect scene for their vows.
What made their day even more special was the fusion of cultures. Guests traveled from as far as the Democratic Republic of Congo. While having an American wedding, the couple didn't shy away from incorporating Congolese traditions, from speaking French during the ceremony to traditional dances and authentic cuisine. The bride says, "It was a fun way to introduce our non-Congolese family and friends to the culture."
The festivities continued with an emerald and champagne-hued reception, a decadent cake by Cakes by Gina, and a bubble send-off, making it an event to remember. Every moment was captured on video by Oryan Photo and Video.
Continue scrolling for this Houston couple's fusion celebration at The Astorian.
Congratulations, Chelsea + Ricky!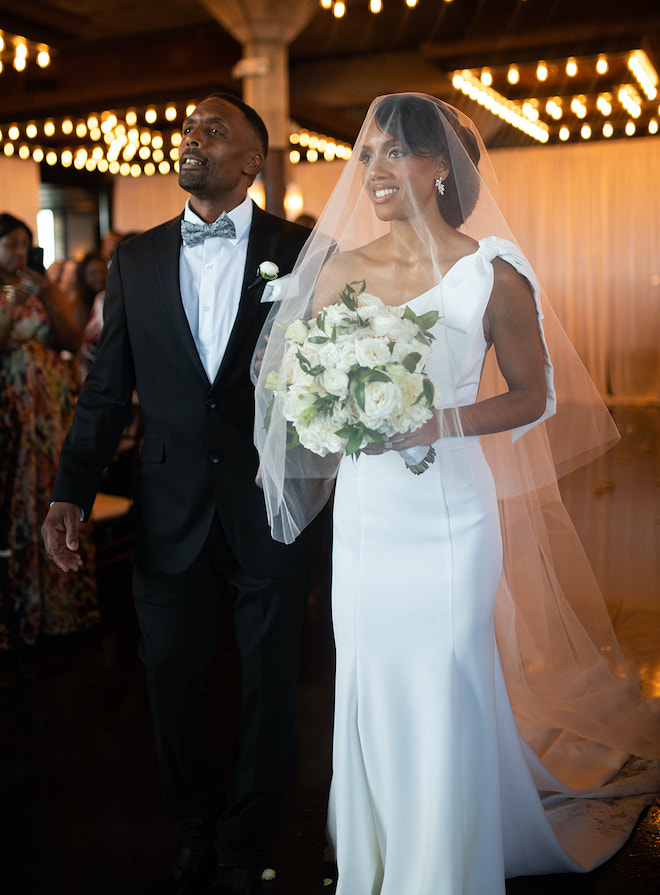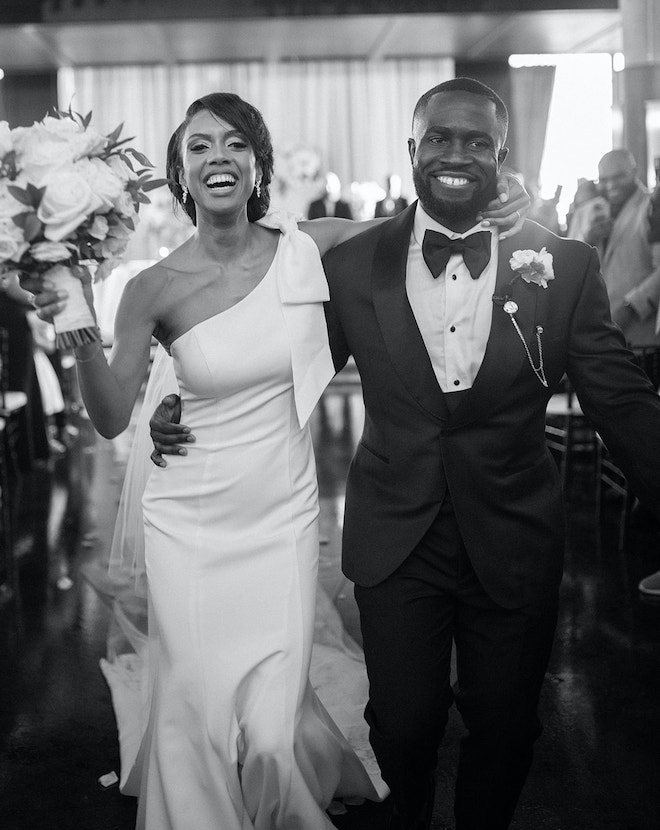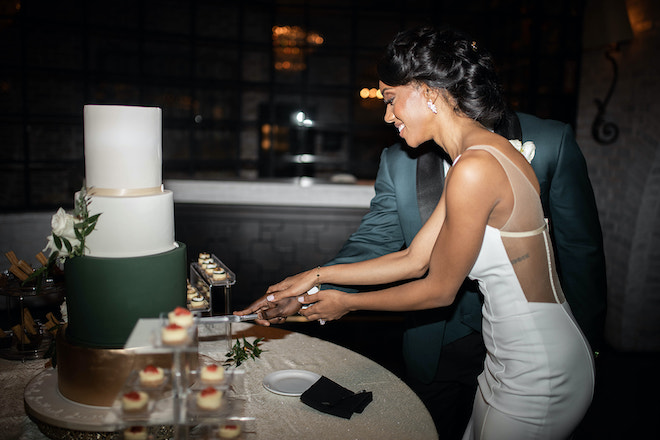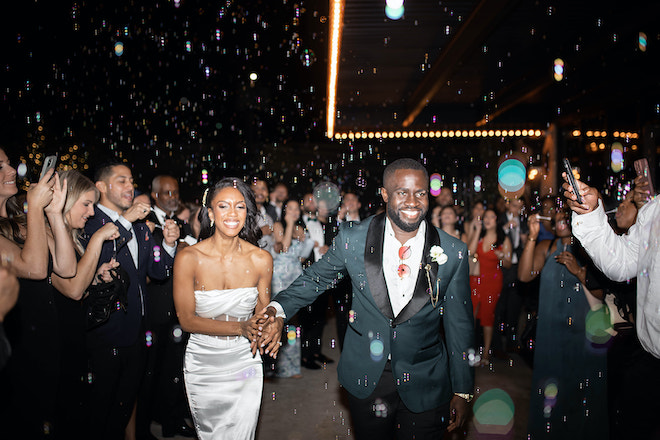 "This Couple Incorporated Congolese Traditions in their Emerald and Champagne Wedding at The Astorian" Spotlight WiH Partners- Venue: The Astorian | Florals + Decor: Plants N' Petals | Cake: Cakes by Gina | Videography: Oryan Photo and Video
Contributing Vendors- Far From Home Studios / Polished Occasions / Churrascos Catering / Ashley & Justin Bride / Olympus Stylings / Impression Bridal / Dj Dia / Glam'd by Chelle / Salon Des'Chanel / Event Pros Houston / Notorious Jewelry