When dressing for your special day, your bridal look is not complete without the perfect pair of shoes. Sure, those sky-high Louboutins might be a stunning match with your gorgeous gown, but let's face it, wearing towering heels for more than two hours straight can be tough on your toes, not to mention your heels, hips and back. Imagine spending more than six hours in them. For your wedding day, you likely will spend at least that much time on your feet, so it would be wise to choose shoes you can survive the day in. Don't worry though, you do not, we repeat, DO NOT have to sacrifice style over comfort. You can have both, with these hot designs from top brands, and spend the day walking on air.
JIMMY CHOO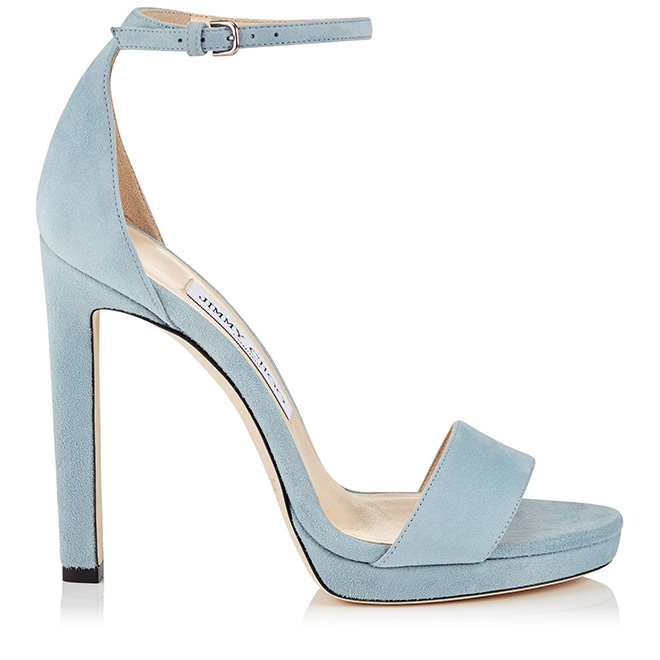 The soft wide band on this suede sandal will hold your foot in place without feeling constricting.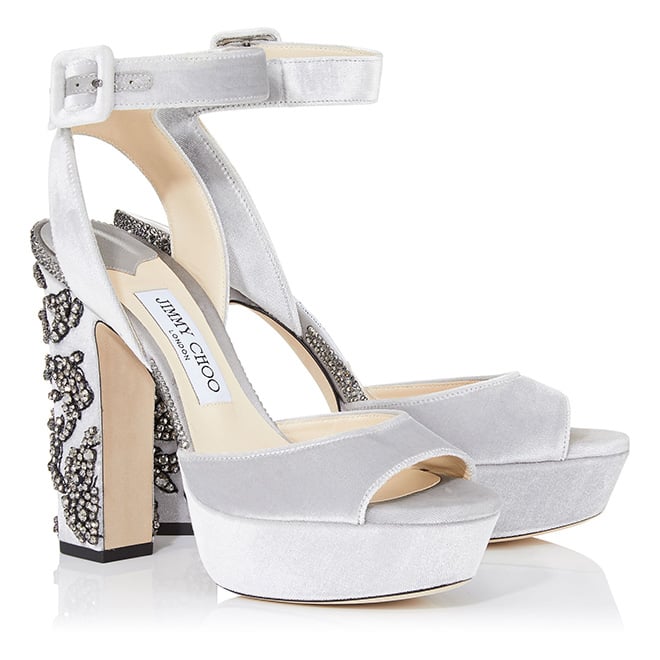 A good platform will reduce the angle of your bridal shoe and the added pressure on the ball of your foot, making it much more comfortable for wear, for long periods at a time. 
VALENTINO GARAVANI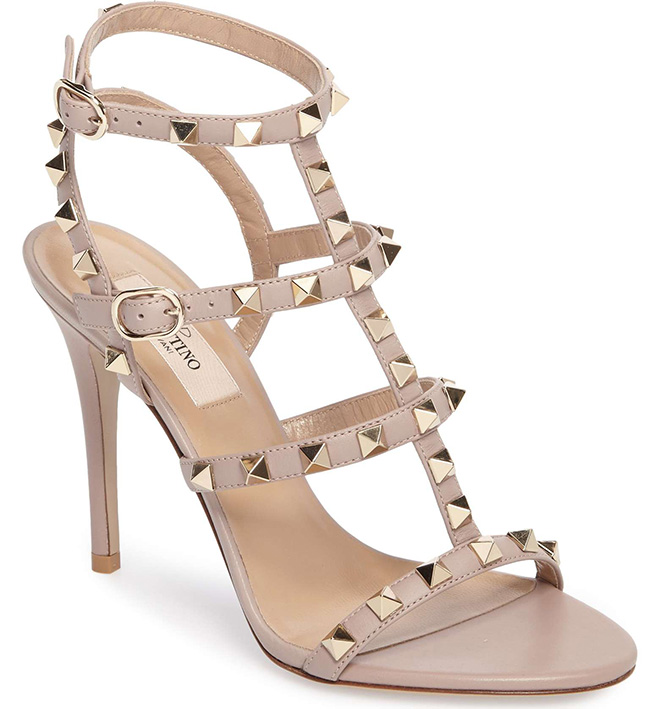 You can get edgy opulence and room for your toes with this rounded open-toed design.
JESSICA SIMPSON
With an extra-cushioned insole, each step you take in this feminine satin satin sandal will be a breeze.
BADGLEY MISCHKA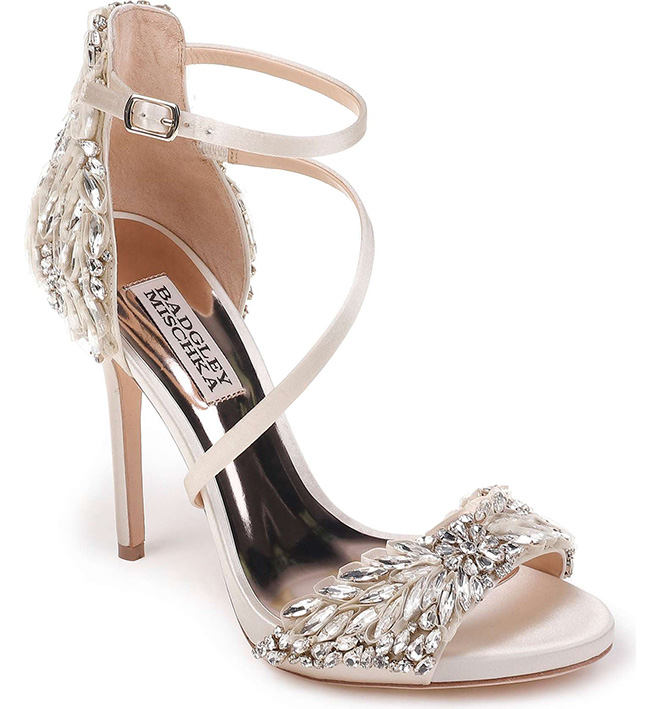 Sparkle and comfort come together in this glamorous satin design which features soft upper lining and cross-strap. Happy dancing, bride!!