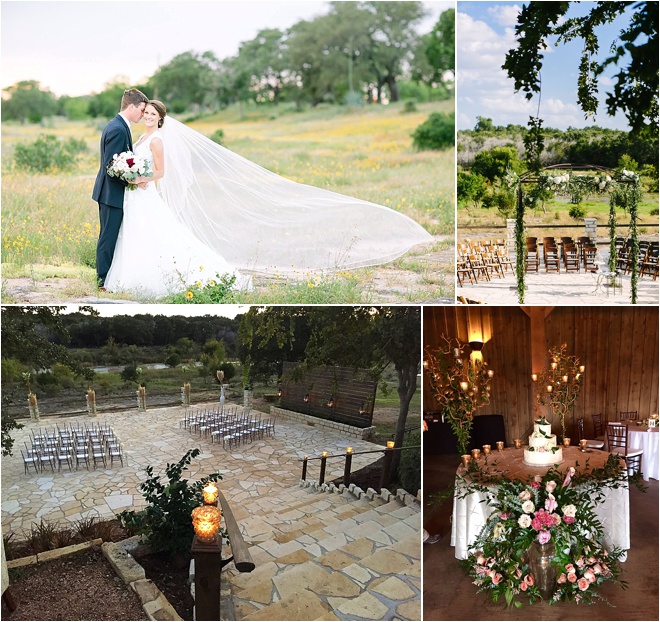 Photos: Courtesy of King River Ranch
A private quarter mile of the rushing Pedernales River is the dramatic backdrop for ceremonies at King River Ranch. And that's just the beginning.
From the first moment David Hahn set his eyes on the site of what would become King River Ranch, he was smitten with its spectacular natural beauty. He was also captivated with the ranch's uniquely Texan history, first as the location of generations of thriving Comanche settlements, and more recently as a development undertaken by a former president of the Texas Rangers Foundation.
Hahn knew he had found the exact place he had been looking for—and set about creating, on the site, a wedding venue that countless couples have come to feel the same instant connection with, the moment they arrive at this stunning spot, located at the start of Hill Country's famed 290 Wine Trail.
We, too, are smitten with King River Ranch, for more reasons than there are bluebonnets in bloom on a spring day on the venue's sprawling acreage.
But here are just a few of our favorites:
The Barn, crafted from 100% Ponderosa pine, and bordered by a picturesque pond on one side, and an awe-inspiring horse pasture filled with friendly livestock out the other—a perfect spot for a rustic-elegant reception where dancing spins on late into the night.
Photo: Courtesy of King River Ranch
The getting-prepped areas, with 3,000 square feet of luxurious space that includes a makeup and hair studio, a two-story fireplace, a veranda with river views, and, for the guys, plenty of diversions (large-screen TV, foosball, wet bar and more) to keep them occupied while the gals get ready for the big day.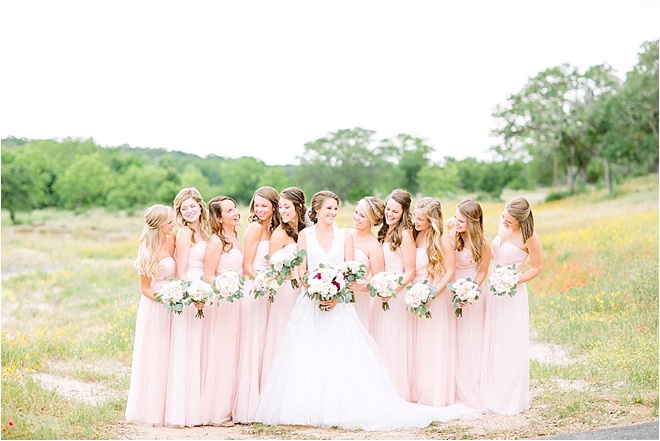 Photo: Courtesy of King River Ranch
The service offerings, which include floral and design artistry from Willem-Aiden, King River Ranch's on-site decor firm, and a former event design provider for clients including the Screen Actor's Guild Awards, American Idol, Cadillac and Audi (Hahn headed up Willem-Aiden in Los Angeles before setting his sights on a more easygoing Hill Country lifestyle).
Photo: Courtesy of King River Ranch
Celebrate your nuptials at King River Ranch, and you'll enjoy not just an incredible Texas Hill Country getaway with up to 250 of your friends and family, but you—and they—will also get a chance to enjoy nearby attractions including "countless wineries, high-end whiskey and rum distillery tours, a 20,000-square-foot brewery, a world-class children's science museum, an Italian art center, hot air balloon rides, helicopter tours, winery tours, live music horseback riding, hiking, fishing, and of course, an endless array of some of the country's best lodging, shopping and dining," Hahn says.
EXCLUSIVE OFFER: Book your wedding for an off-peak date in February, August or December by Dec. 31, 2016, and you'll receive $250 worth of Willem-Aiden decor rentals for free! Make sure to let the venue know you found them on the Houston Wedding Blog . And make one of the best planning decisions you can: a King River Ranch wedding your guests will never forget!