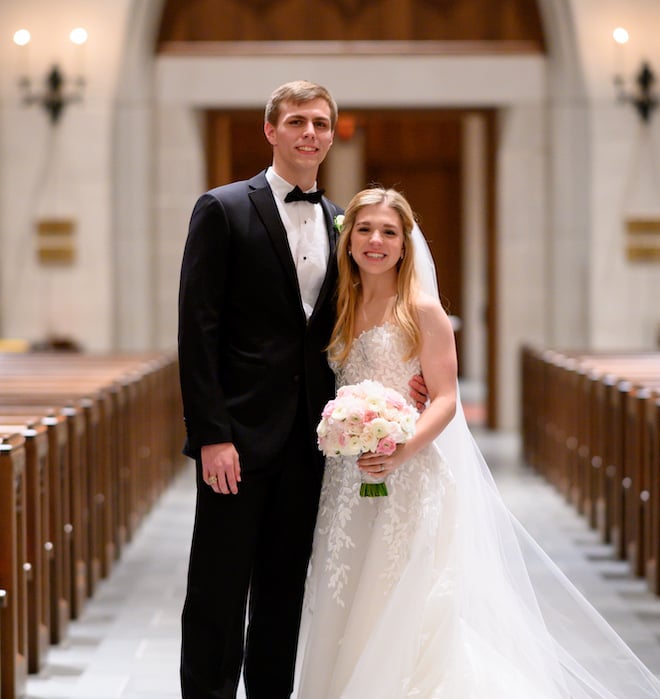 With a mutual love of exploring small Texas towns, Amy and Jayce set out to visit Navasota to celebrate Jayce graduating from Texas A&M University. The trip became a celebration in more ways than one when they got to the front door of St. Paul's Episcopal church and found a piece of wood on the ground. Jayce insisted Amy pick it up, and she did, "When I did, the sign read 'New historical marker: Jayce Thomas Gates asks Amy Lane Surles to be his wife'," recalls Amy. Of course, she said yes!
The couple's wedding was a grand and elegant affair with décor expertly designed by floral design firm Plants N' Petals. Notes the bride: "The color palette was light and airy with shades of wonderful pinks, cream and chartreuse green with accents of gold. The combination of over-the-top and grand tall florals on square tables, round cocktail tables with low lush florals and candles, and luxurious gold velvet lounge furniture came together to complete a perfect modern and classic cocktail-style reception look." For the groom, Susie's Cakes hit it out of the park with a show-stopping groom's cake of Minute Maid Park. And it was only fitting for surprise guest Orbit, the Astros mascot, to help cut the cake! The unforgettable night concluded with the newlyweds exiting beneath a shower of rose petals, before speeding away in a vintage Rolls Royce.
Join us in swooning over this beautiful pink, white and creams classic wedding by Plants N' Petals. Congratulations, Amy & Jayce!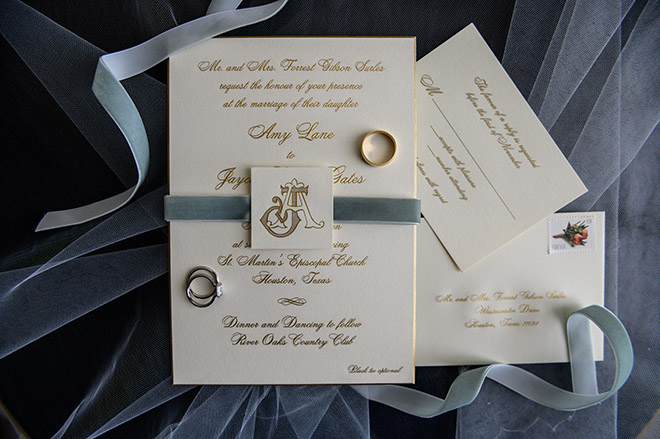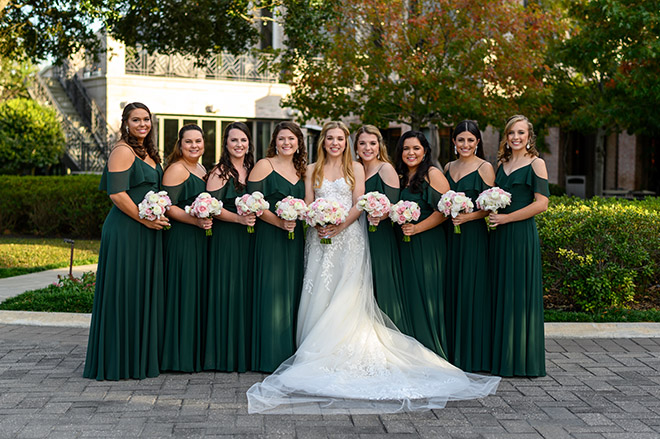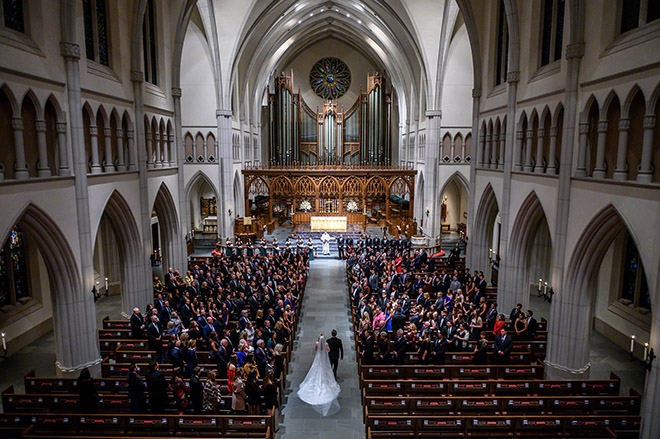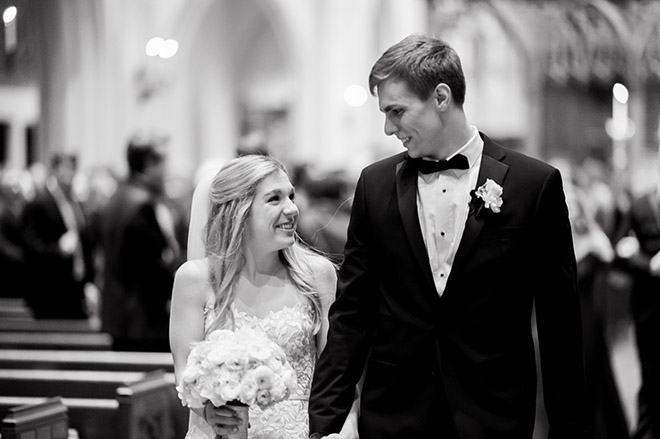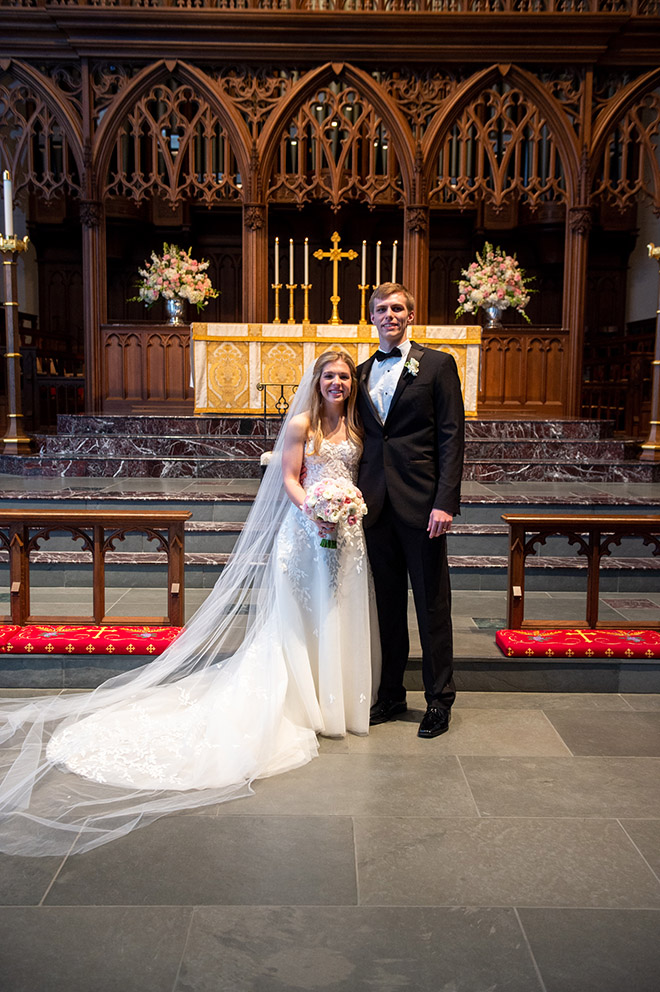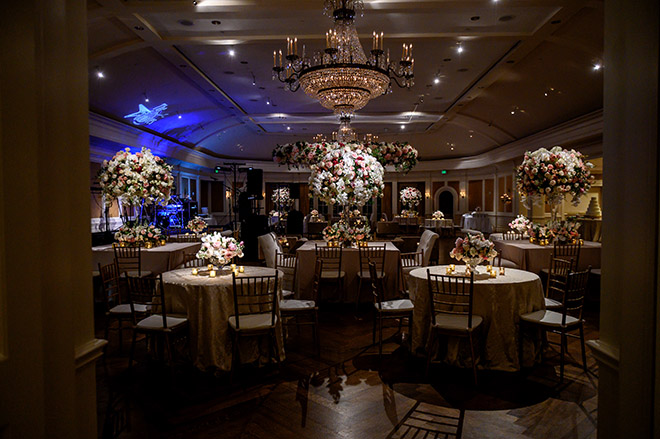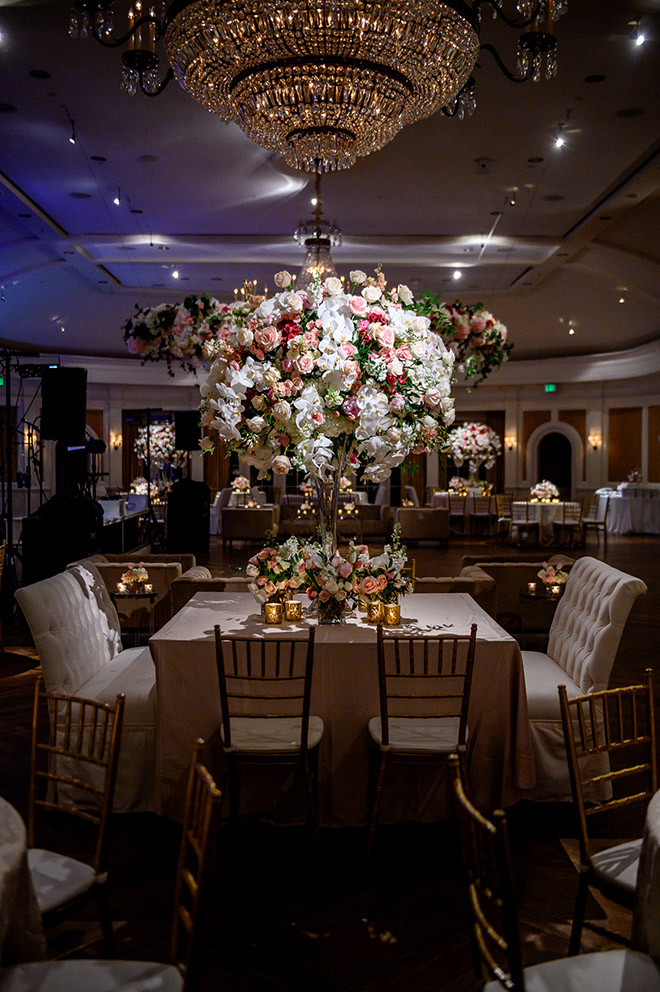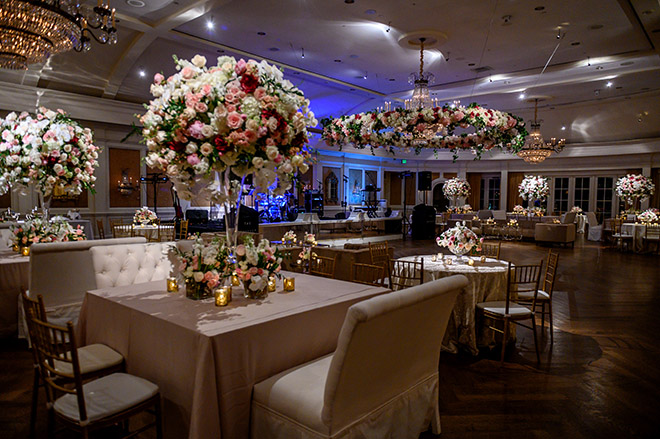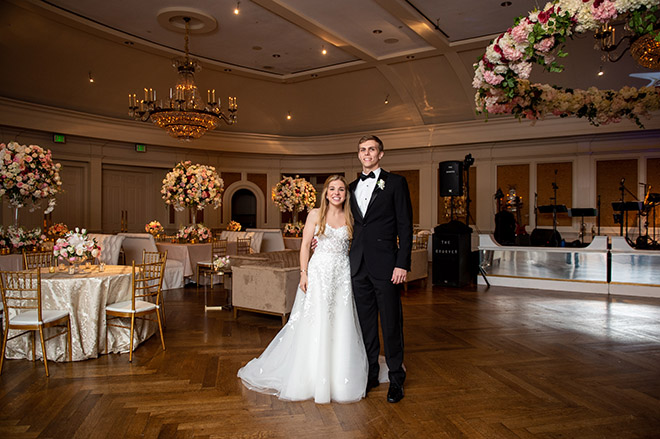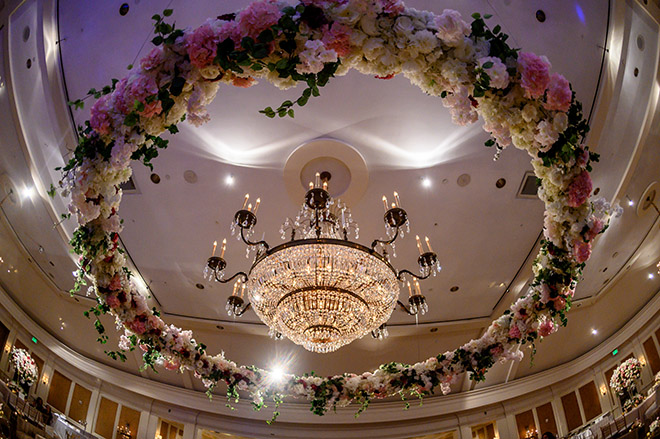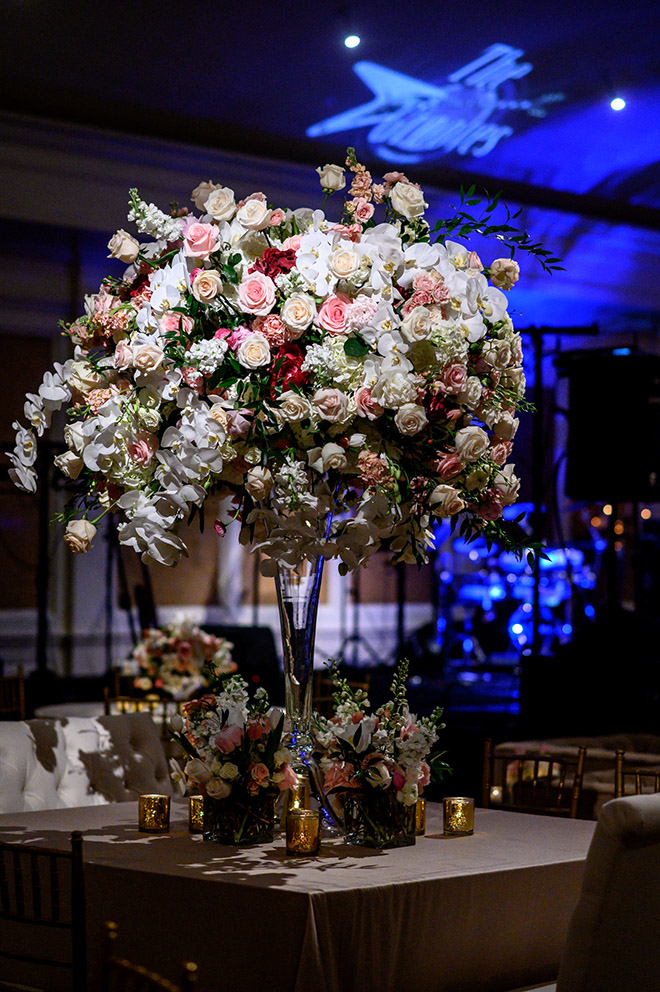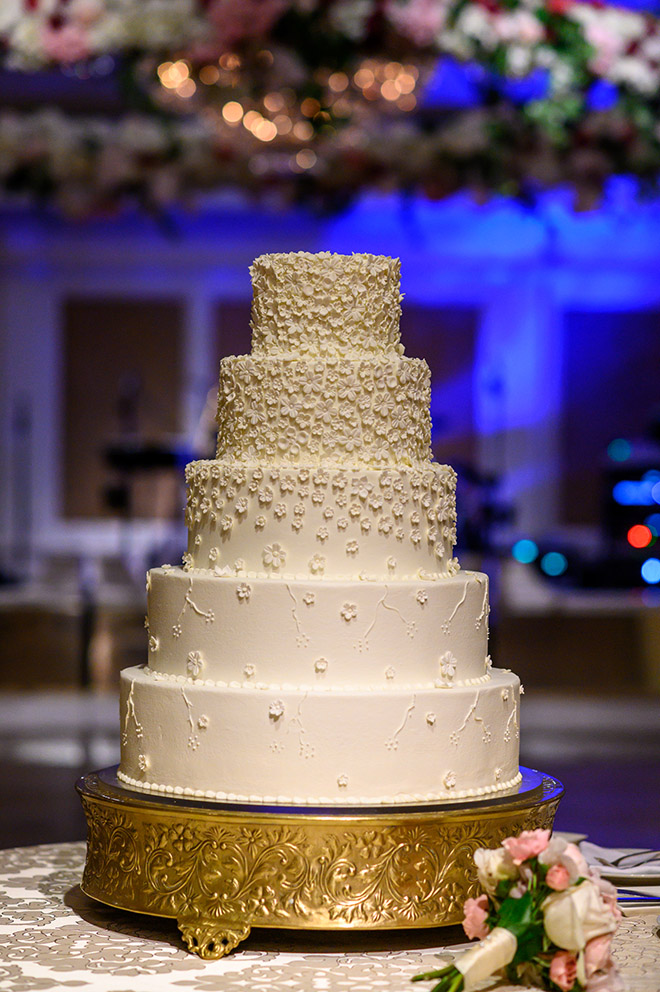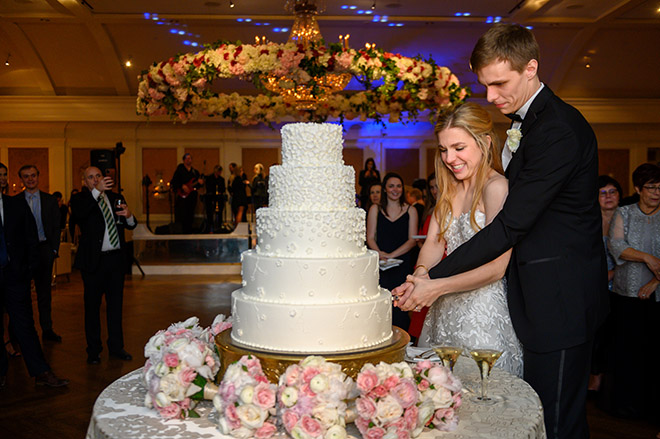 "Pink, White And Creams Classic Wedding By Plants N' Petals" Spotlight Houston Vendors 
– 
Flowers, Decor + Rentals:
Plants N' Petals | 
Cakes:
Susie's Cakes
|
Registry:
Bering's
Contributing Vendors: Photography: David Bates – Chris Bailey Photography /Coastal Productions / Maggiano's Little Italy / River Oaks Country Club / Ann Whittington Events / Joan Pillow Bridal Salon / Bella Bridesmaids / Gulf Coast Entertainment / Paradigm Photo Booths / Michael's Cookie Jar / Events Gifts / Monarch British Limousines / Karr Limousine