Featured in the 2023 issue of Weddings in Houston Magazine, the talented Sean Thomas Photography captures the beauty of the Southern Oregon Coastline with this minimalistic bridal editorial.
With the misty coastline air creating a dreamy atmosphere, this editorial exudes the essence of natural beauty. Gathering inspiration from the Pacific Northwest ocean, the shoot plays with soft blue and green hues while introducing warm shades to represent brilliantly colored coral reefs. The bride's gown was a vision, its flowing fabric in seafoam hues billowing in the breeze, while a bouquet of dried florals and sun-bleached driftwood introduced a burst of color. The bride's bohemian style harmonizes with the warm-toned botanicals, bringing forth a breathtakingly cohesive visual. The golden light shining through the rugged Oregon Coast creates an ethereal effect, as though nature itself was a participant in this captivating shoot.
Continue scrolling for the artfully captured moments from this ethereal bridal inspiration on the Oregon Coast.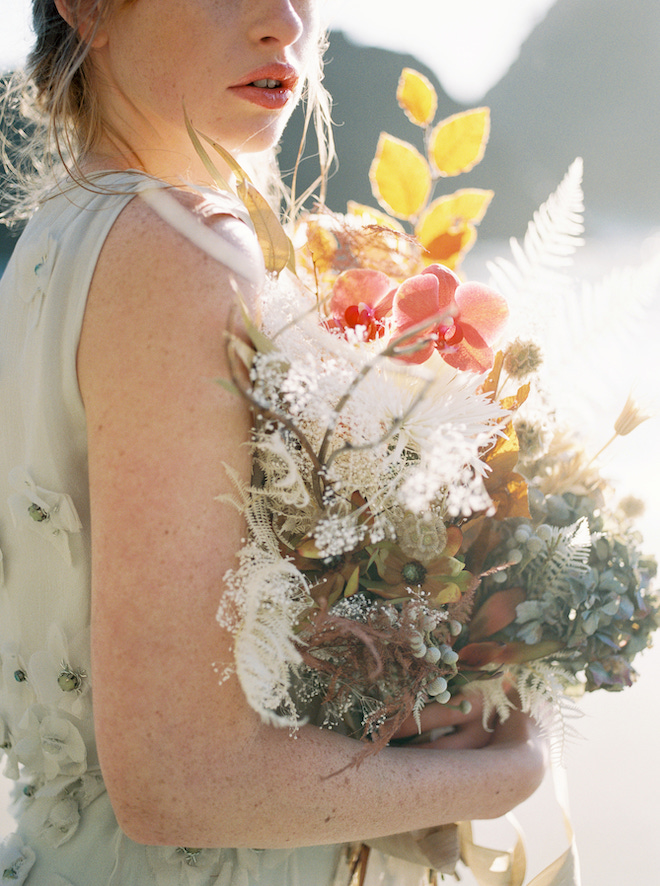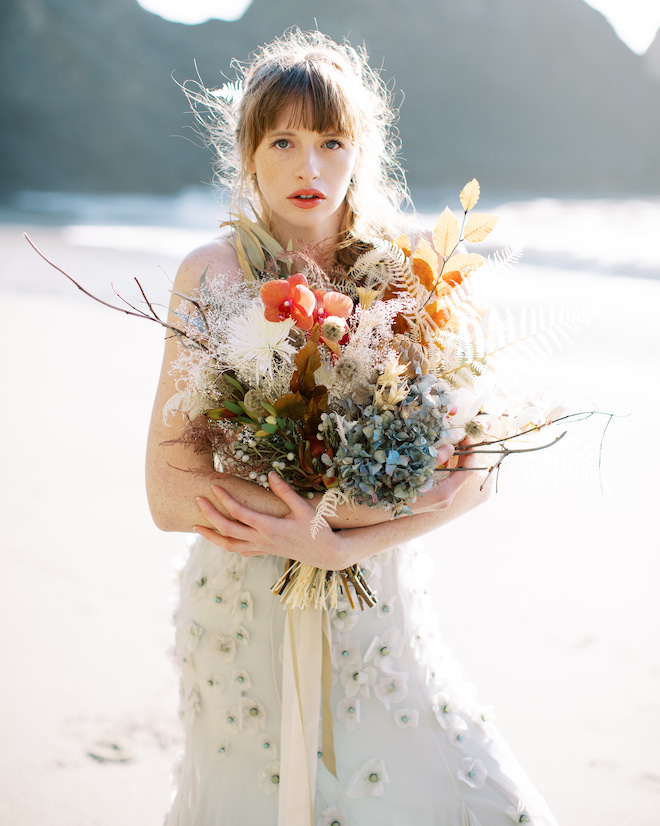 See more stunning fine art photography by the talented Sean Thomas Photography with a romantic Parisian love story, both editorials featured in the 2023 issue of Weddings in Houston Magazine.
"Organically Beautiful: Ethereal Bridal Inspiration on the Oregon Coast"
Contributing Vendors- Photography: Sean Thomas Photography / Veiled in Vintage / Dennis Basso / Dulceblomma / KC Does Hair – Kaitlyn Howell / Kayla Renee / Photovision / Ephemeral