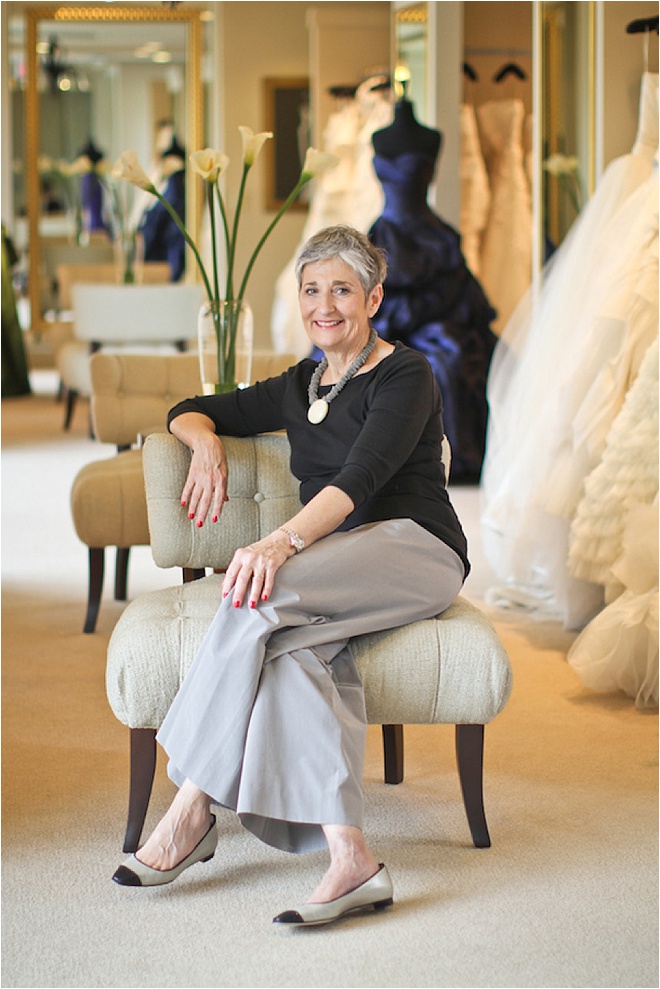 Photo: Courtesy of Joan Pillow Bridal Salon
Though she opened her first namesake bridal salon in Atlanta, Joan Pillow's passion for bridal fashion started deep in the heart of Texas. The child of a meticulous craftswoman who would talk about fabrics and design with her daughter for hours on end, Pillow knew that beautiful garments would be part of her future.
Fast-forward to Dallas, a couple of decades later, when Pillow entered the executive program at Neiman Marcus, where she worked side by side with the department store founder's son, Lawrence Marcus. That's where she really learned about couture, and really began to discover her love of fine dress construction and luxury embellishment.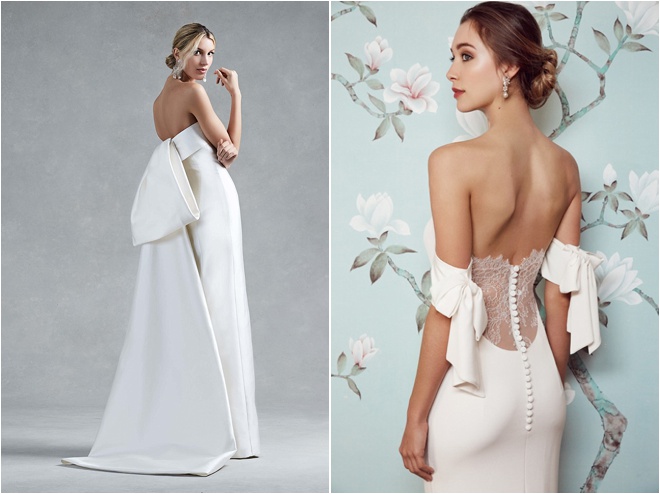 Left Photo & Gown: Courtesy of Oscar de la Renta | Right Photo & Gown: Courtesy of Sachin & Babi
Lucky for us, in 2009, Pillow decided to make Houston the home of her second salon, making many brides' design gown dreams come true in the process. Looking for a superbly crafted Oscar de la Renta? Yearning for the ethereal femininity of Sachin & Babi? Mad for the spotlight-grabbing flourishes of Marchesa? You'll find them at Joan Pillow Bridal Salon, whose racks bear only the finest designer wedding dresses—and whose salon consultants are experts at helping you find, and style, your once-in-a-lifetime look. You may also just happen to find Mrs. Pillow, herself, who divides time between her two salons, and, after all these years, still says, "Assisting brides and debutantes in finding the perfect gown for their occasion is a remarkable moment that I feel honored to be a part of."
We're honored to have Joan Pillow Bridal Salon as a Weddings in Houston partner—and so excited to invite you to schedule your appointment to visit the salon for its Feb. 25 – 26 Naeem Khan trunk show…or any time you want to view some of the most gorgeous gowns on the entire planet!
Left Photo & Gown: Courtesy of Naeem Khan | Right Photo & Gown: Courtesy of Marchesa