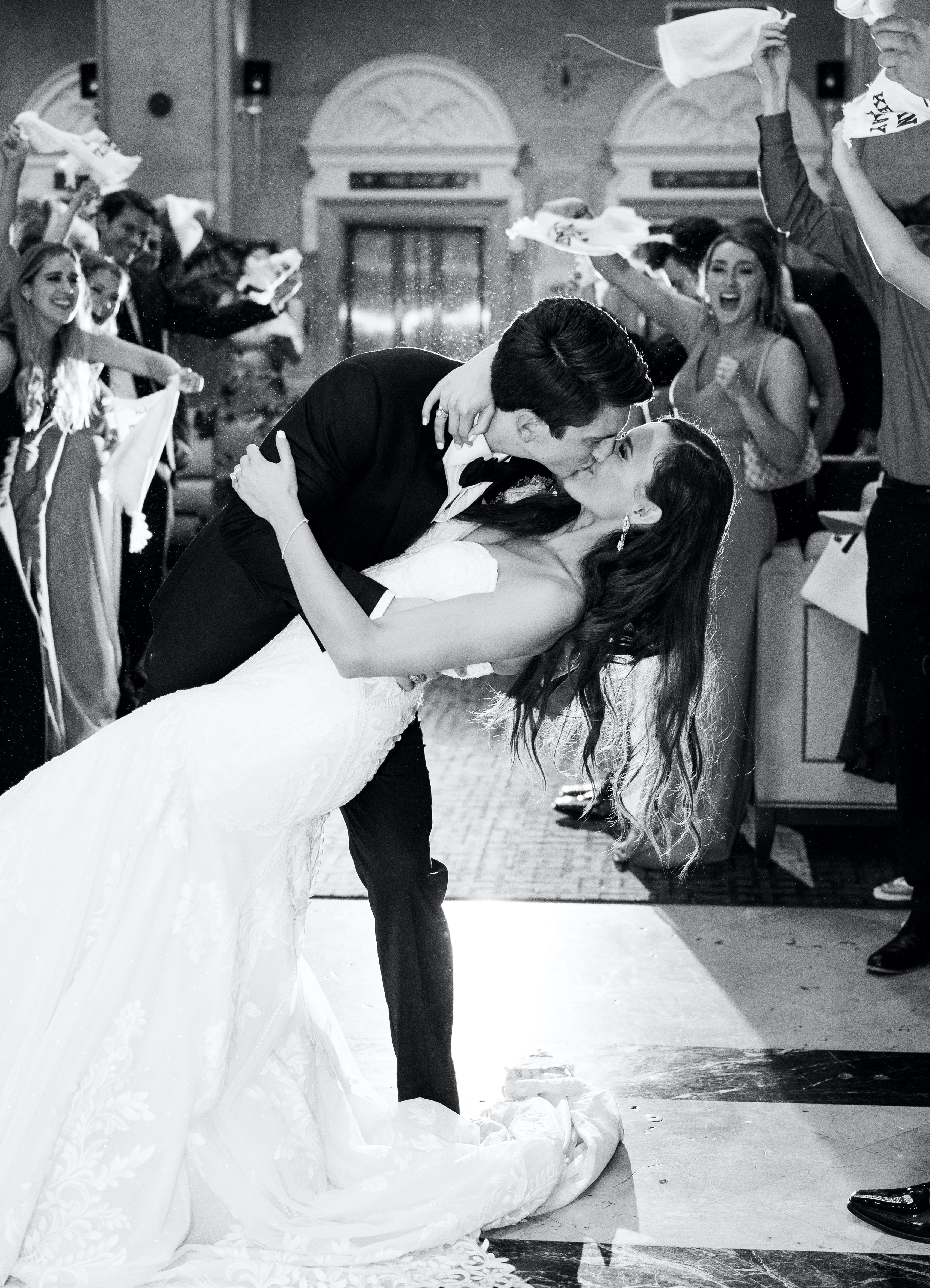 A sprinkling of rain on your wedding day means good luck, and Angie and Kevin were indeed blessed.
High school sweethearts Angie and Kevin were a twosome through high school, college at Texas A & M, traveling the world and became a part of each other's families. Marriage was the next step in solidifying their relationship.
On May 1, 2021, the big day, Angie and her bridesmaids relaxed and got ready in a  luxurious bridal suite at The Post Oak Hotel at Uptown Houston. The talented team at Misty Rockwell Artistry did the hair and makeup, and the bride wore a beautiful strapless gown.
A glamorous Angie wed her handsome groom Kevin in a traditional church ceremony followed by a reception at the Crystal Ballroom at the Rice, a historic gem in the heart of downtown Houston. Guests mingled during the cocktail hour, giving the newlyweds a few quiet moments in the decorated ballroom.
"It was so special to see everything come together and to be in the ballroom alone before the reception started! It was a very intimate moment and really made us stop and appreciate the day and our celebration," says Angie.
Guests entered the reception through the french doors and found their way to their tables, which were set with glowing candles and centerpieces of fresh Eucalyptus, hydrangea and blush roses. The ballroom, with its vintage elegance, sparkled with crystal chandeliers and painted murals.
The couple paid homage to their alma mater with a decadent chocolate cake decorated with a Texas A&M seal and fresh chocolate-covered strawberries. 
As the magical evening drew to a close, Angie and Kevin departed into the glistening rainy night in a Rolls Royce from Monarch British Limousines, while guests did their proud Aggie tradition and energetically waved 12th Man towels in the air. 
"It was so romantic to be in the back of a white vintage Rolls Royce while it's raining, with glasses of champagne," says Angie.
Keep scrolling to see more of Angie and Kevin's elegant wedding day. Congratulations, Angie and Kevin!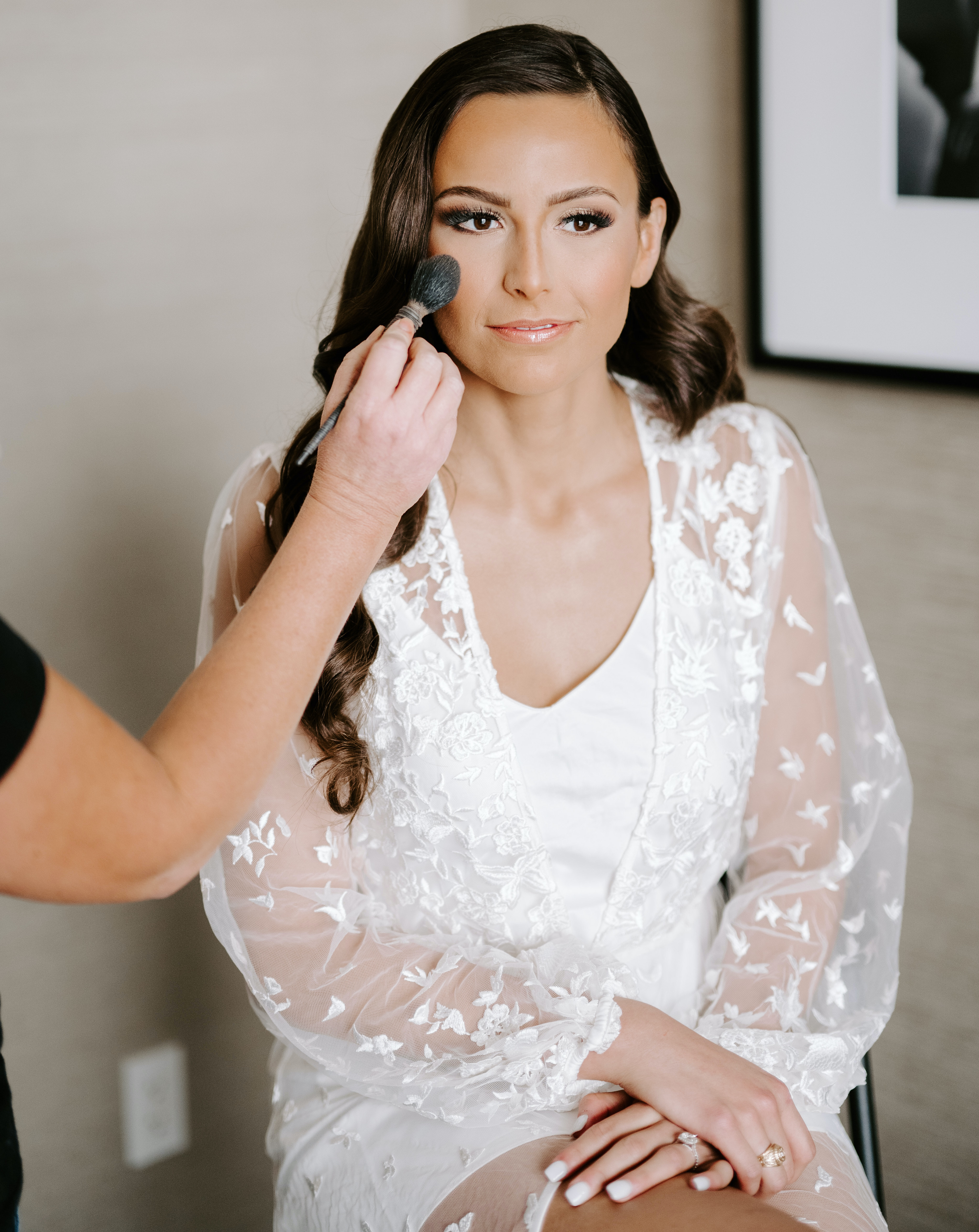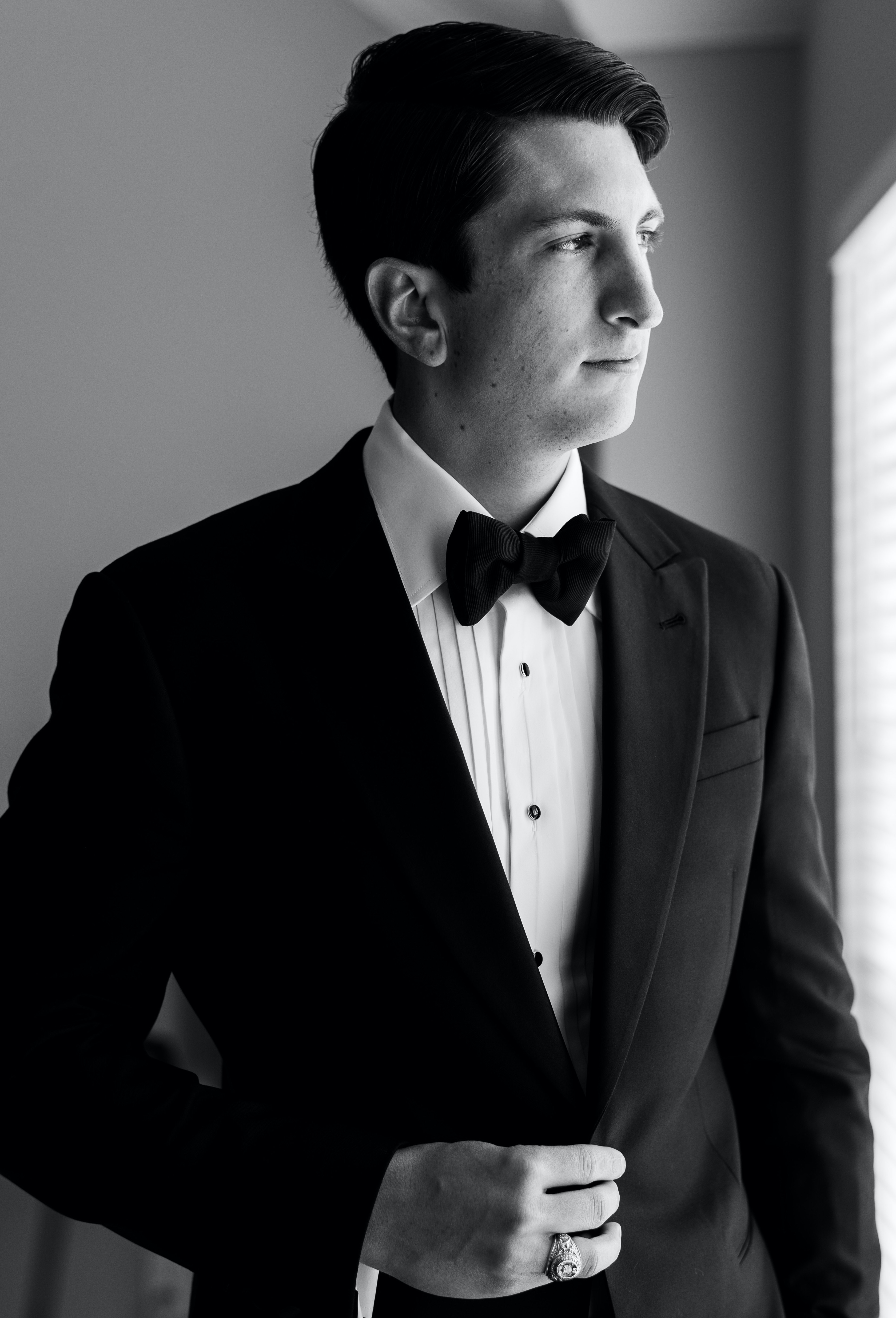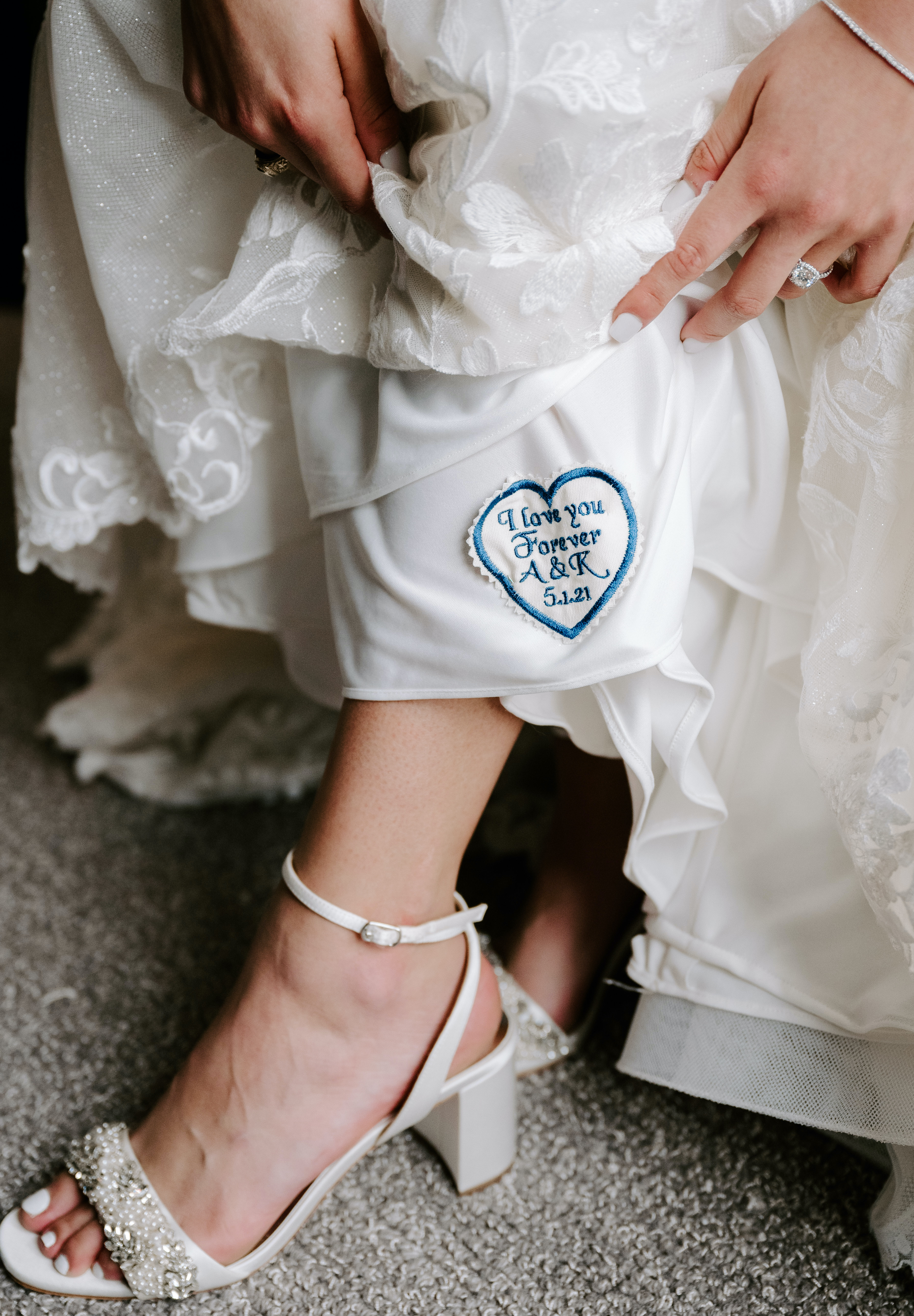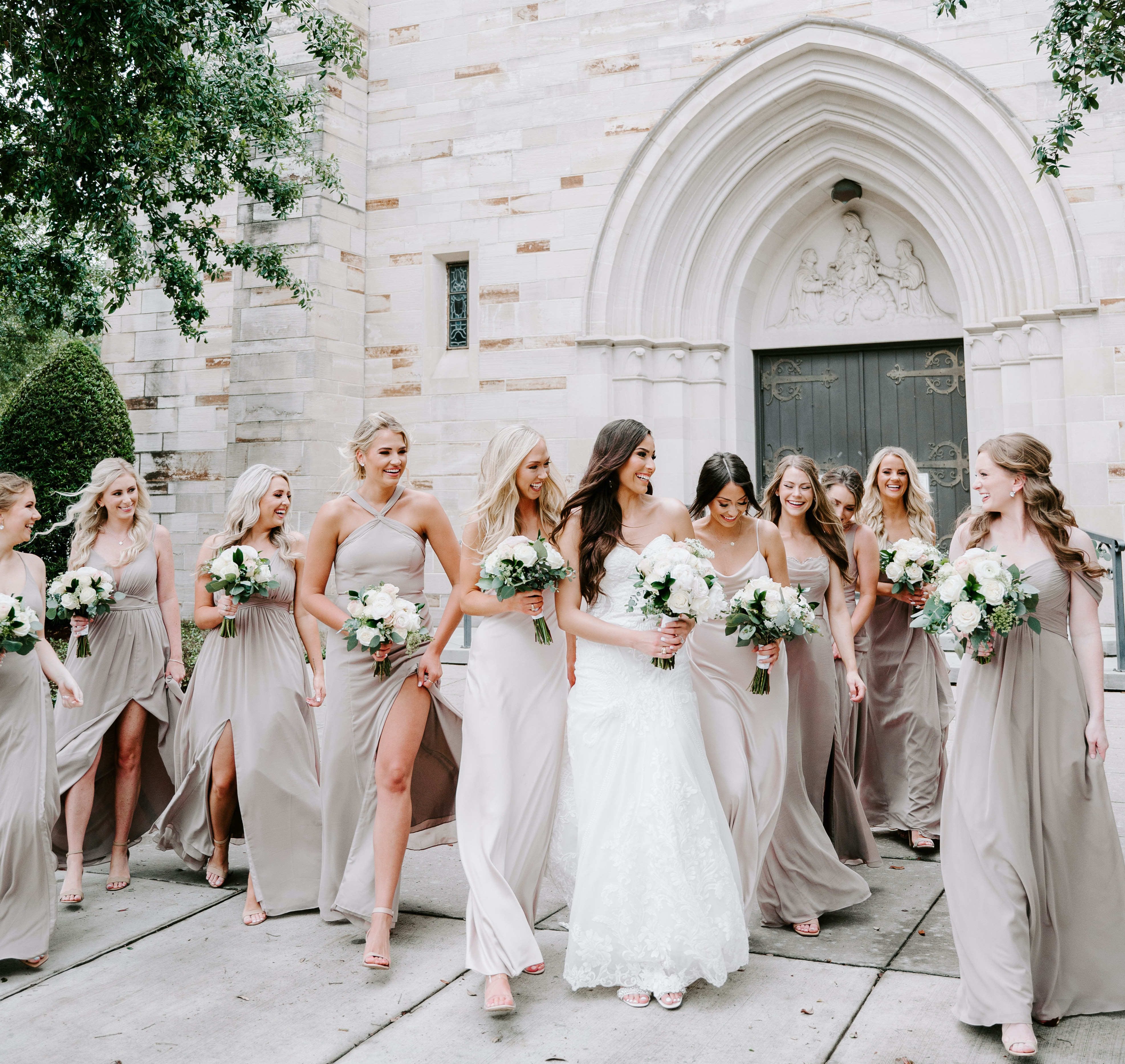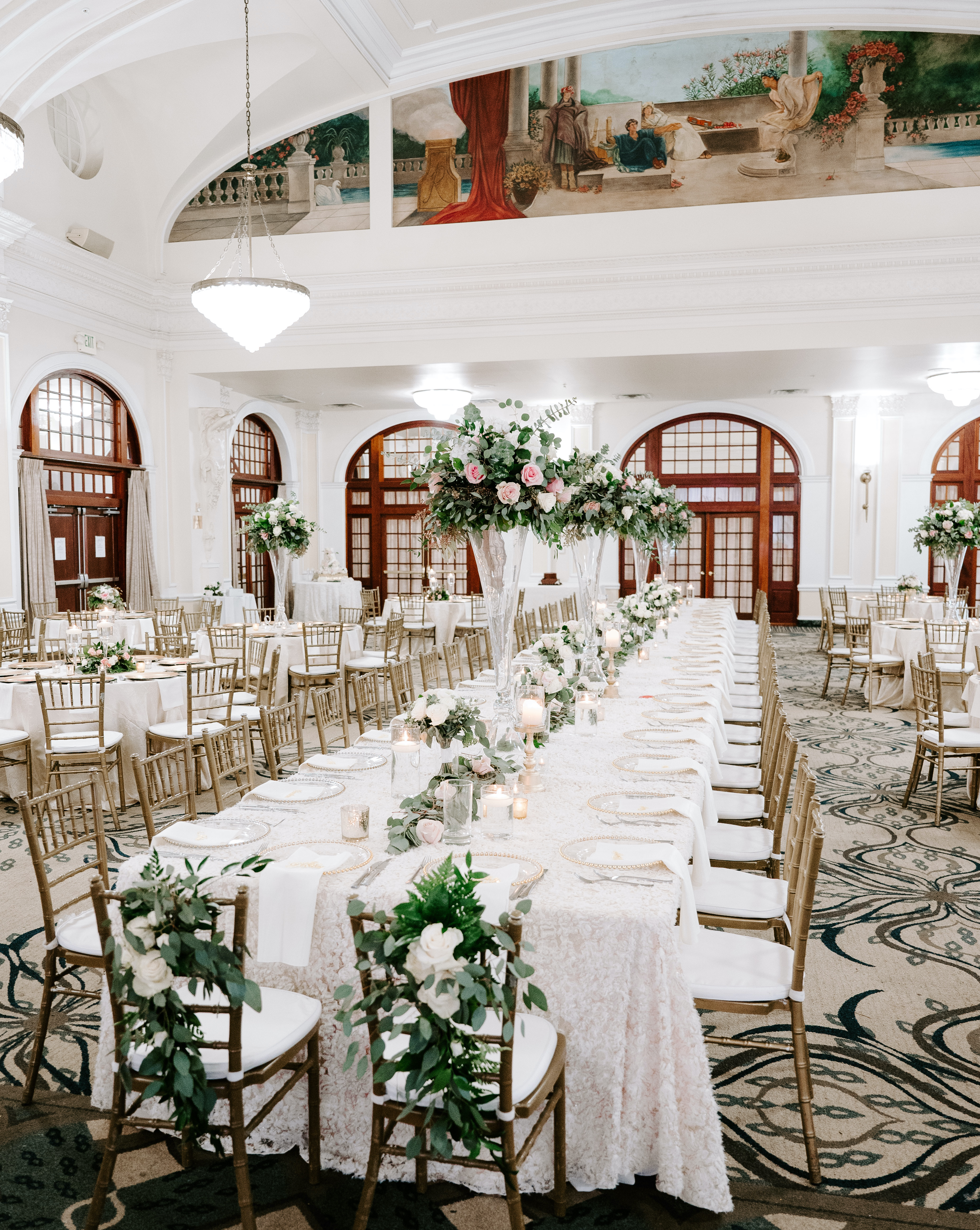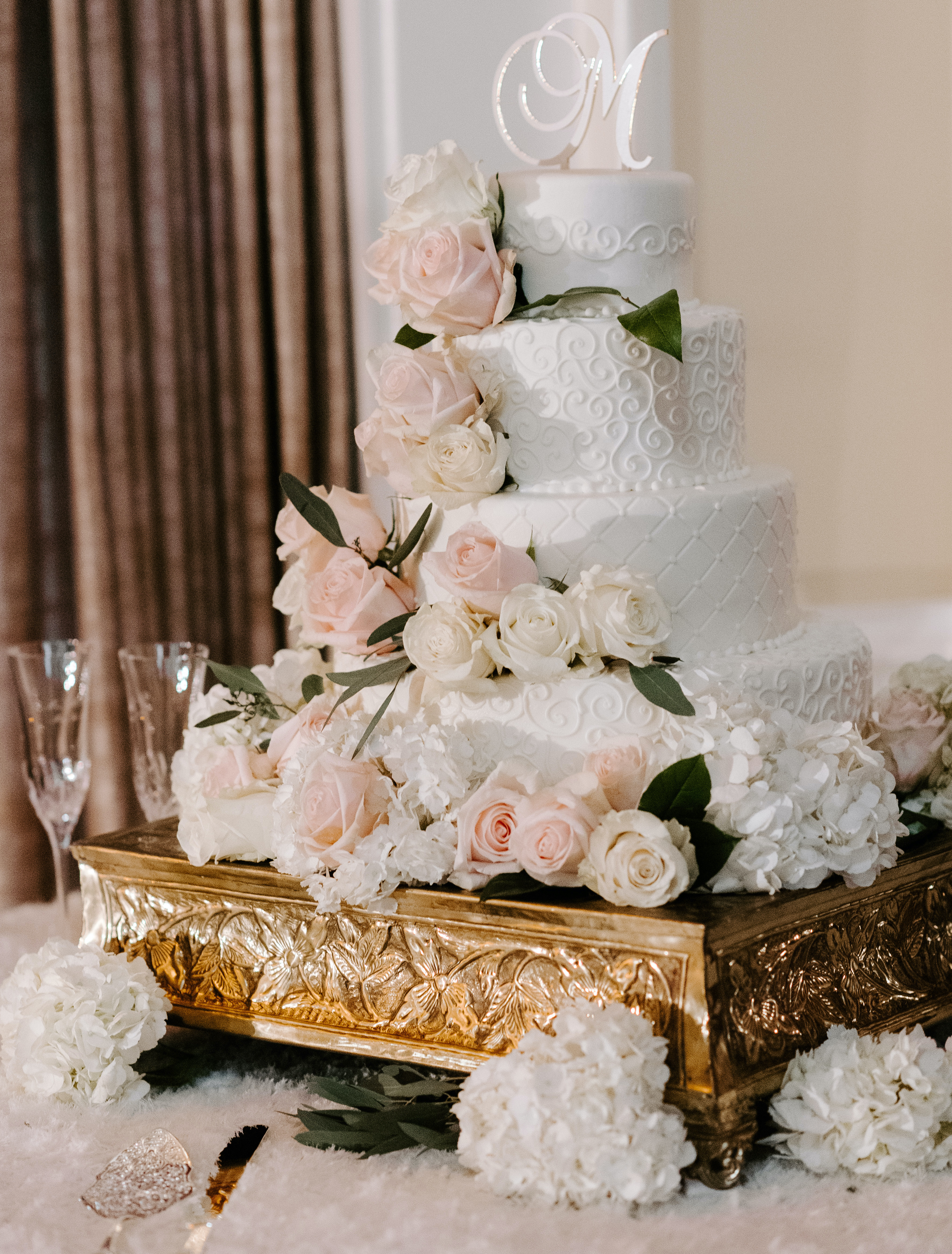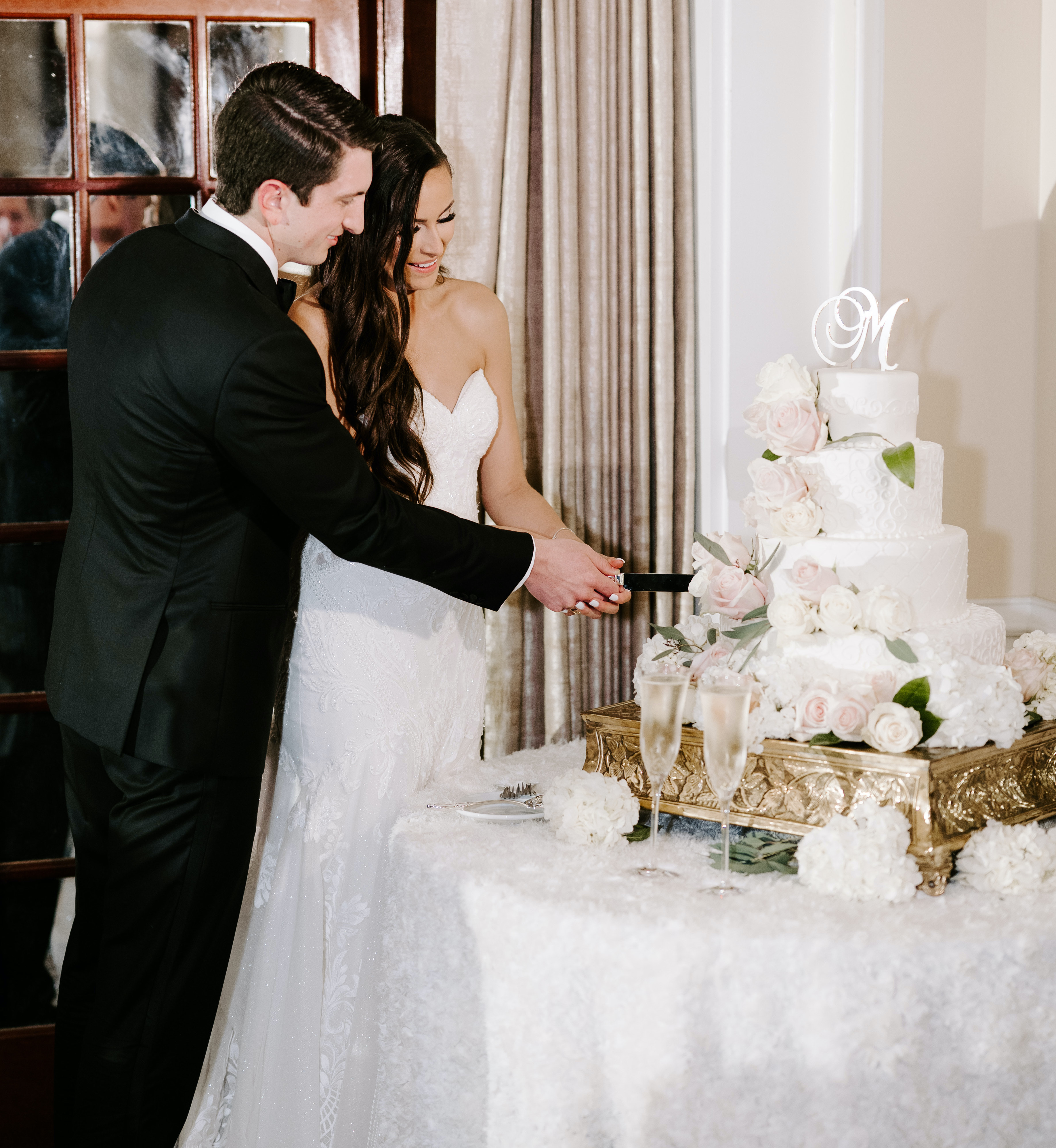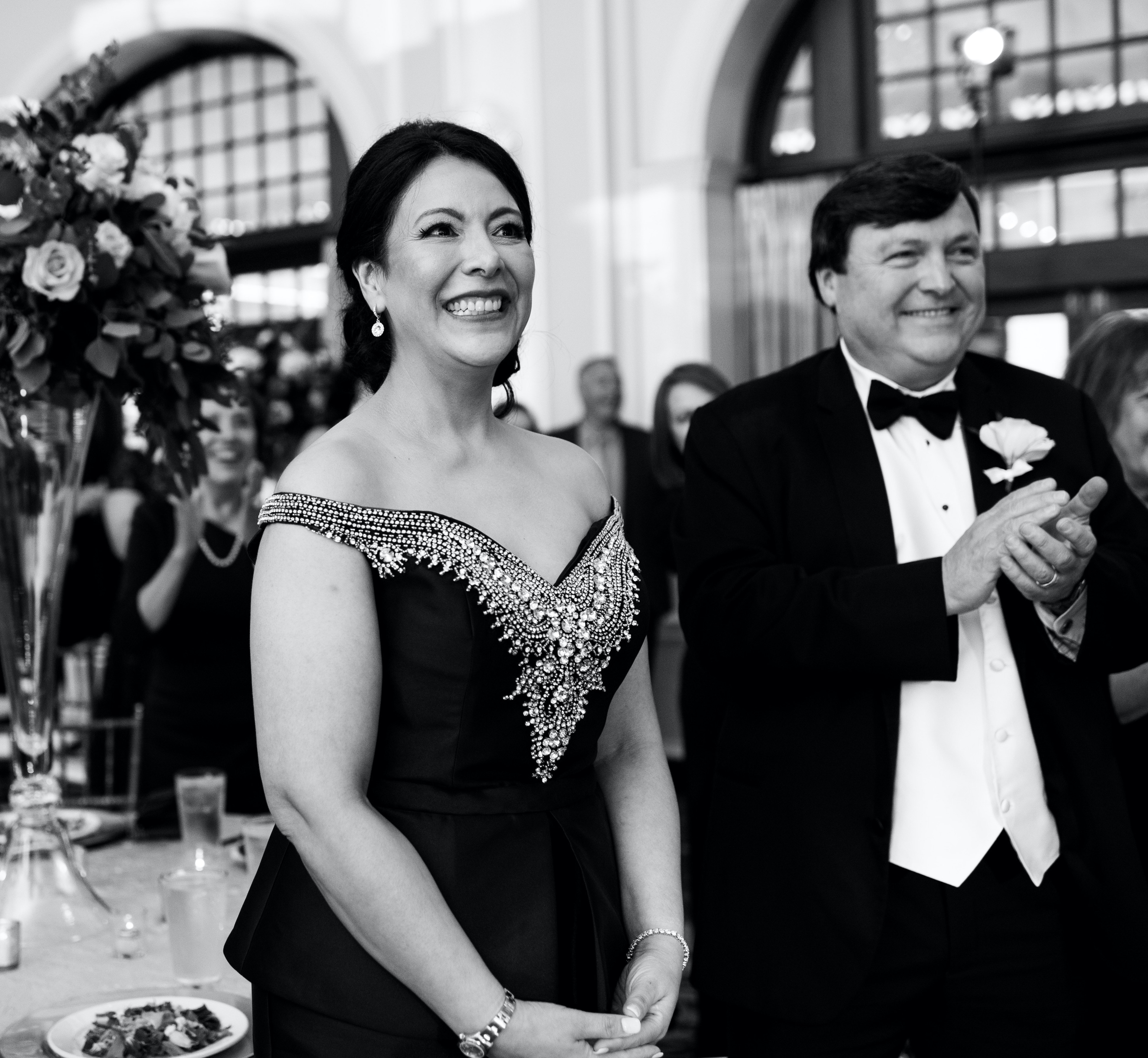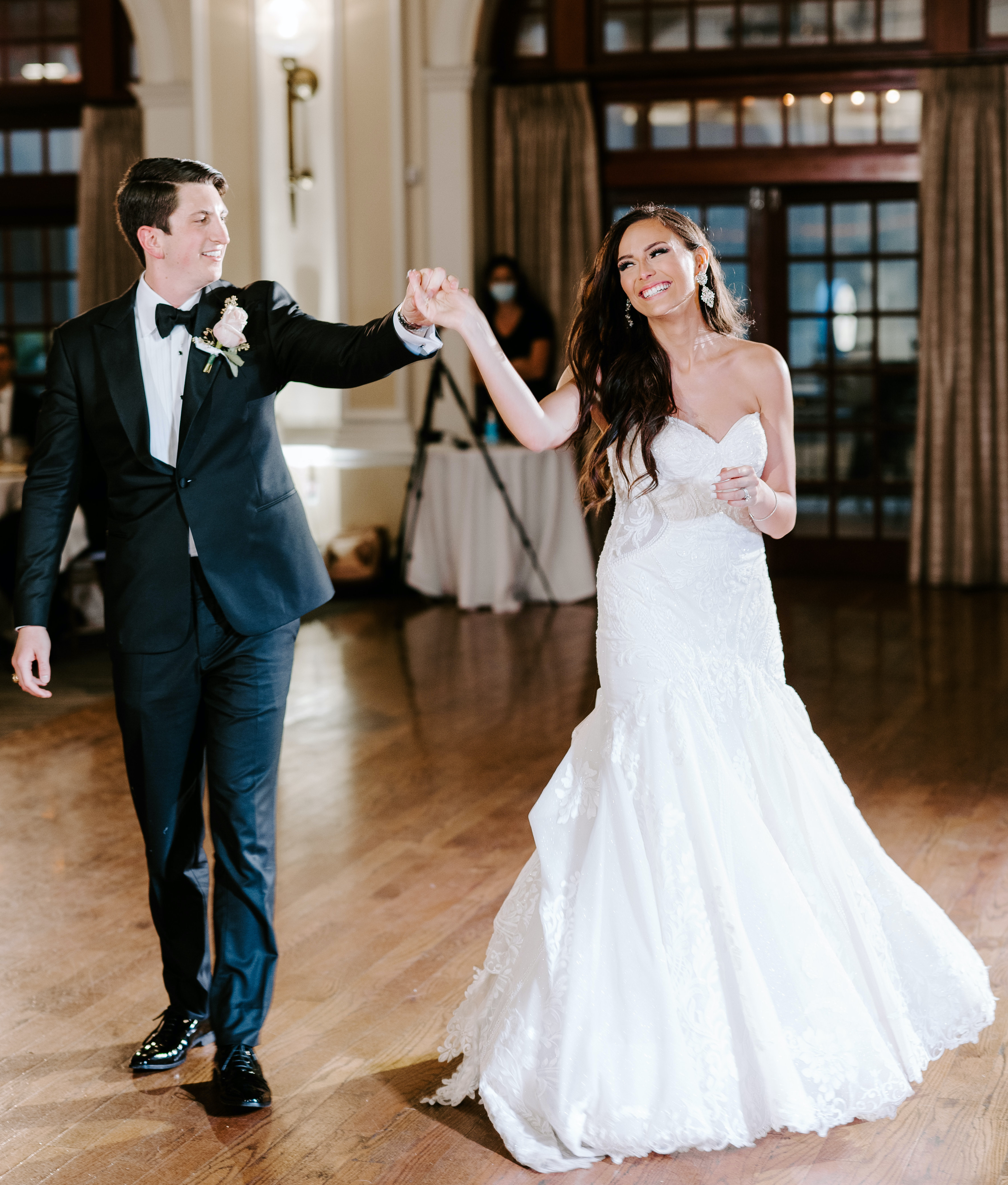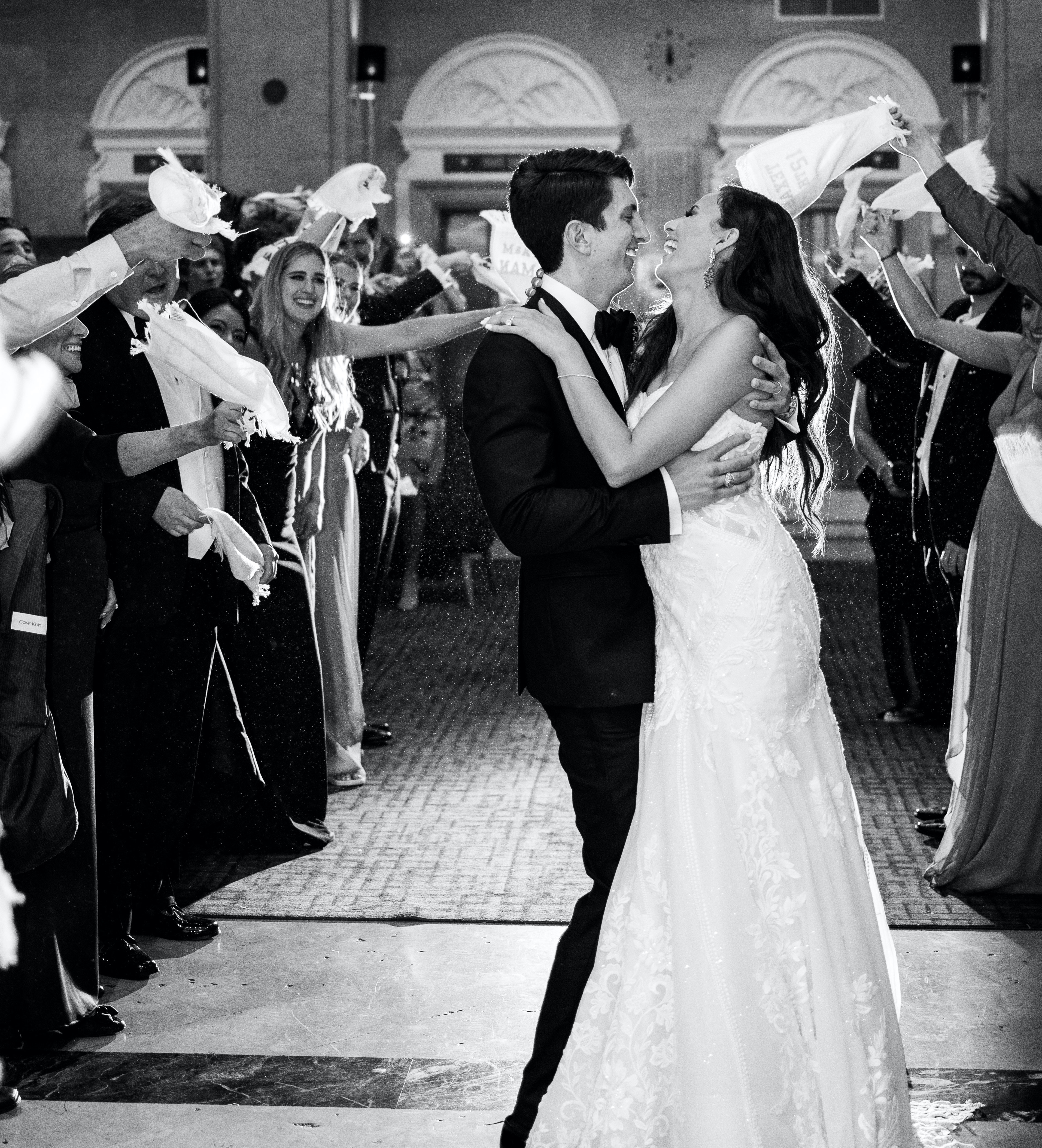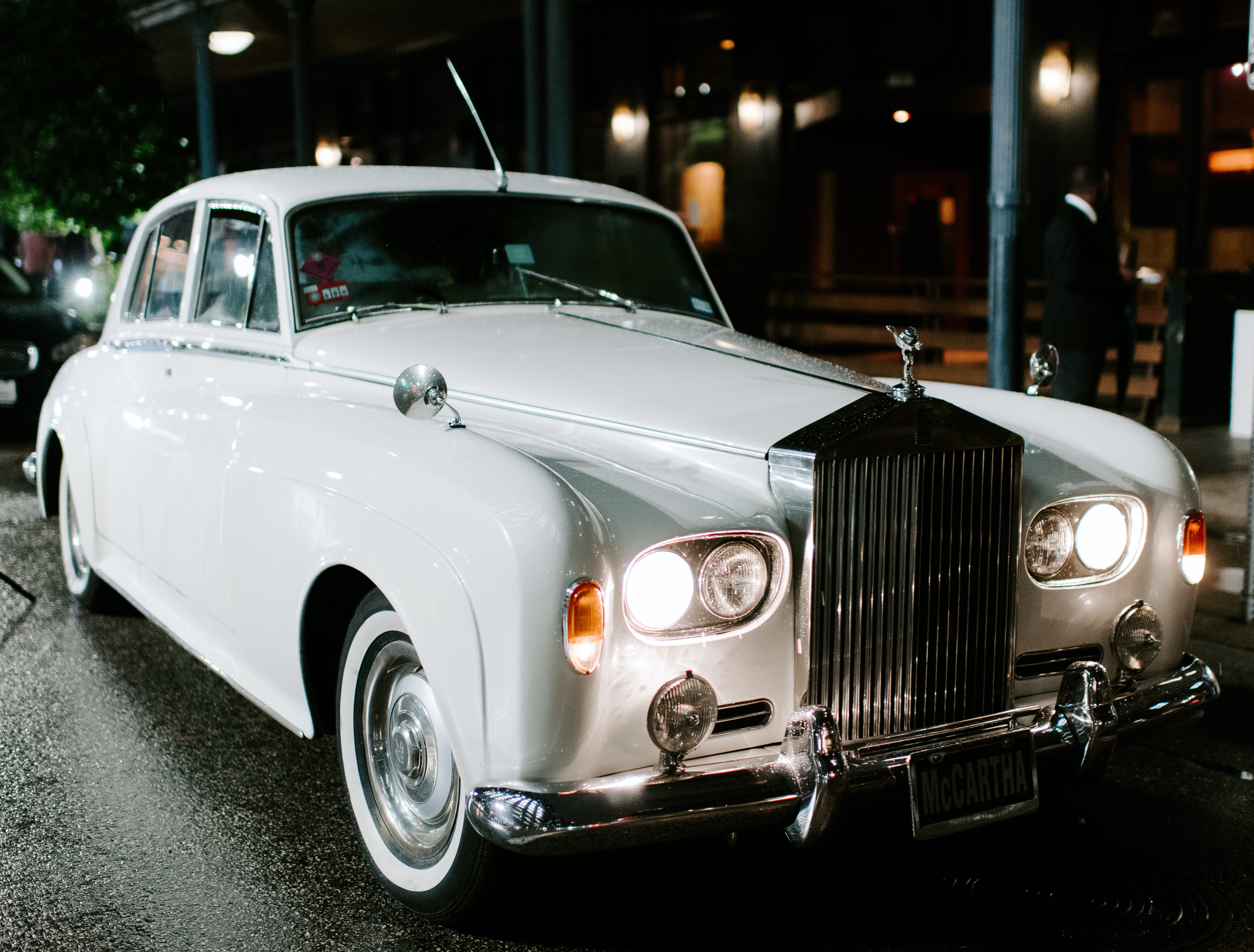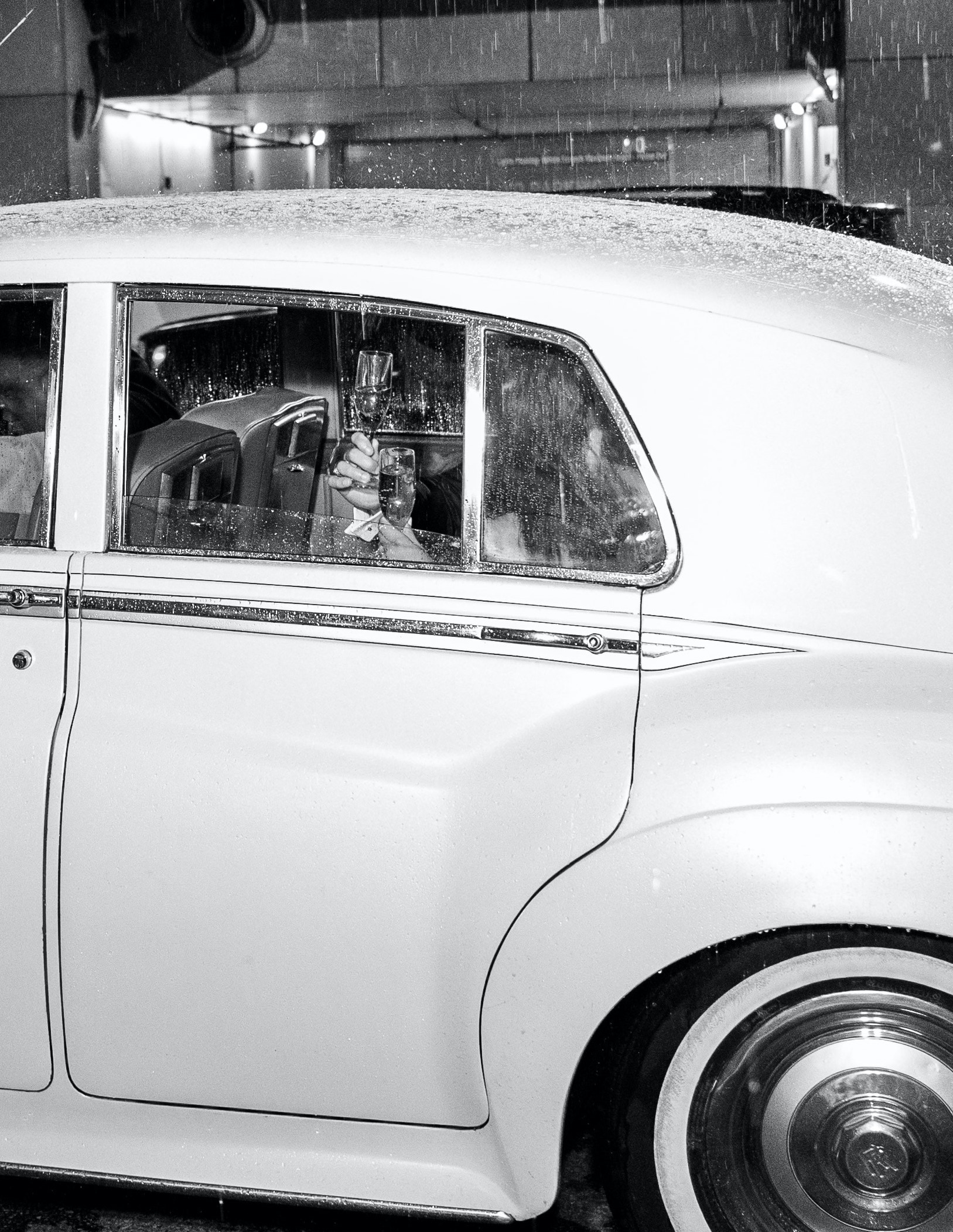 Contributors: RaeTay Photography / Anna Myers Events / Elemental Floral Events / Sambuca / Virginia's Cakes / Martina Liana / Brickhouse Bridal / Love Captured Productions / Azazie / Drywater Bands / Brown Fox Creative / Sam's Limousine & Transportation