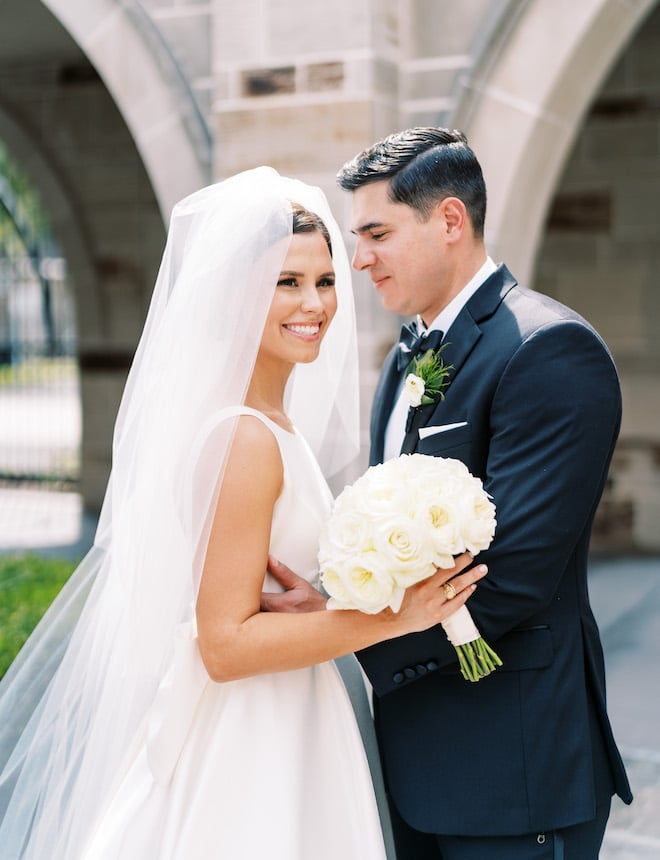 Taylor and Robert grew up in Beaumont, Texas, but their story didn't begin until years later in Houston when they ended up on a road trip together. "After an eight-hour drive turned into a twelve-hour drive, with lots of traffic and road closures, we had great conversations, lots of laughs and truly enjoyed each other's company. It was that trip that made us realize that we wanted to spend more time together."
Robert proposed to Taylor on Christmas Eve with all her family present and even had the family dog, Bourbon, help out.
On June 2022, Taylor walked down the aisle in a satin Sareh Nouri gown, soaking up the moment of everyone they love being there to celebrate. The couple had their nuptial mass primarily in Latin, with one of their best friends marrying them, making the ceremony even more special. The bride says, "Our vows were also one of our favorite parts. Repeating those words was so surreal and exciting at the same time."
After the ceremony, the couple celebrated at the Petroleum Club of Houston. Taylor spent a lot of time incorporating meaningful details throughout the reception, including Taylor's beautiful hand-painted chinoiserie panels, which inspired the reception decor. "I knew that including these at our wedding reception would be special and would be neat to have in our future home for years to come and tell our future children that these were in our wedding." In addition, Taylor was gifted a floral jacquard shoe to wear for her wedding, a replica of the chinoiserie panels.
The spacious ballroom was decorated with floral print table linens, lush green and white centerpieces and green place settings with blue touches. The bride says, "My sweet mother did all the calligraphy (invites and place cards) for our wedding and hand-painted all our table numbers. My sister hand-painted both of our dogs so we could have them as our signature cocktails. We loved it!"
Among the tablescape details were handwritten letters from Taylor and Robert for each guest, expressing their love and appreciation.
Taylor and Robert danced the night away, creating long-lasting memories with their loved ones before jetting to Aruba for their honeymoon.
Keep scrolling to see more captures from Taylor and Robert's sweet ceremony and chinoiserie-inspired wedding reception.
Congratulations, Taylor and Robert!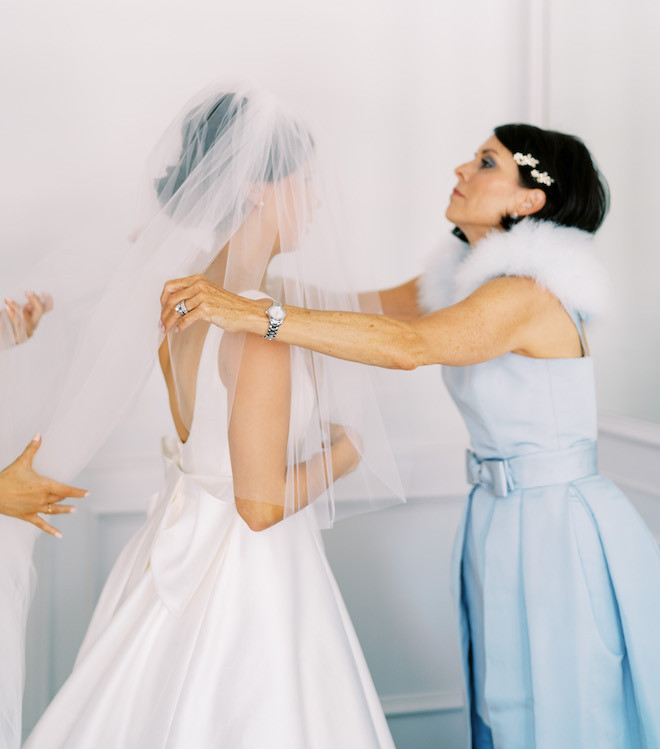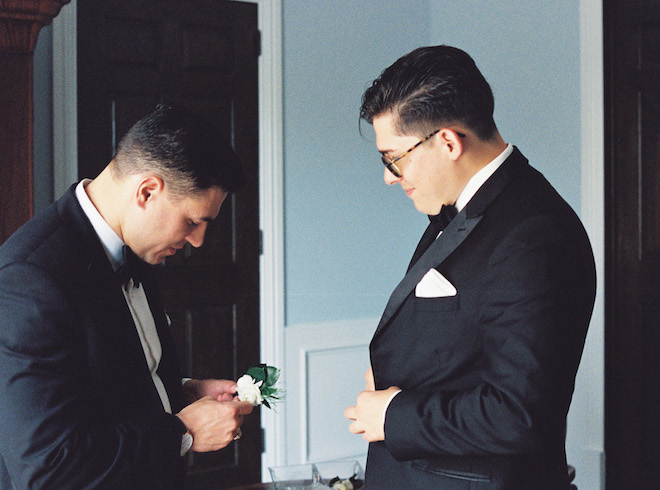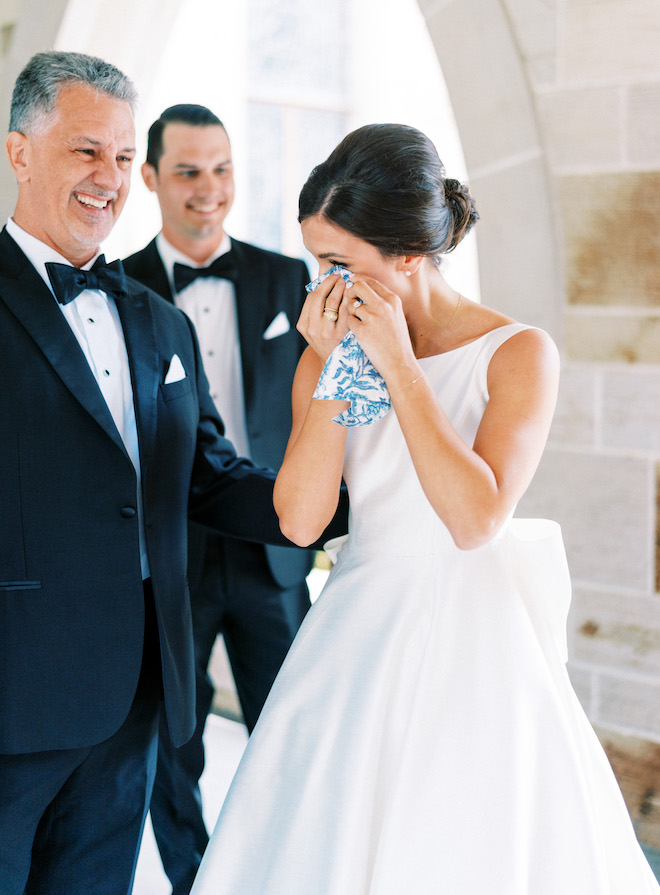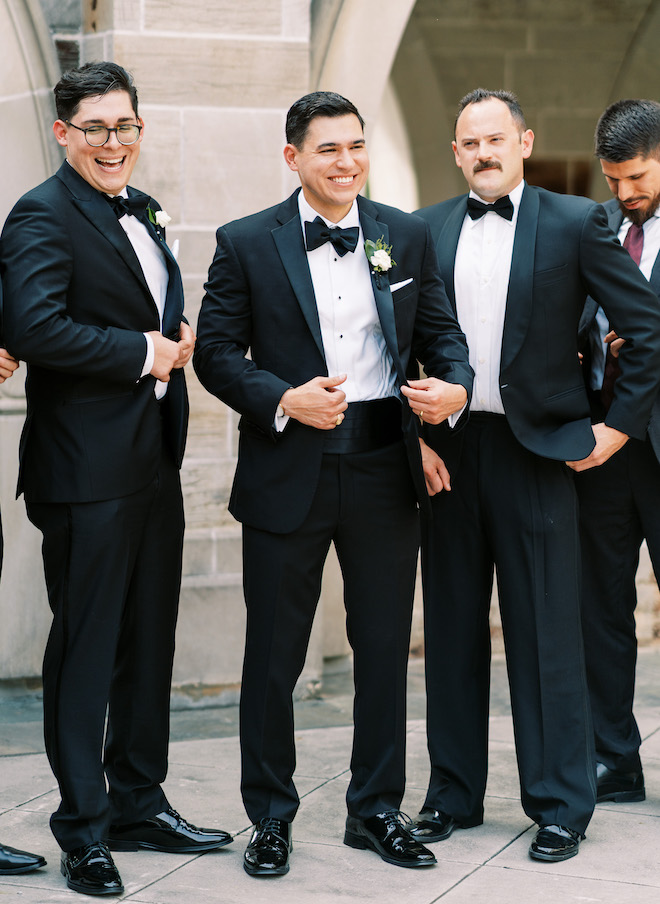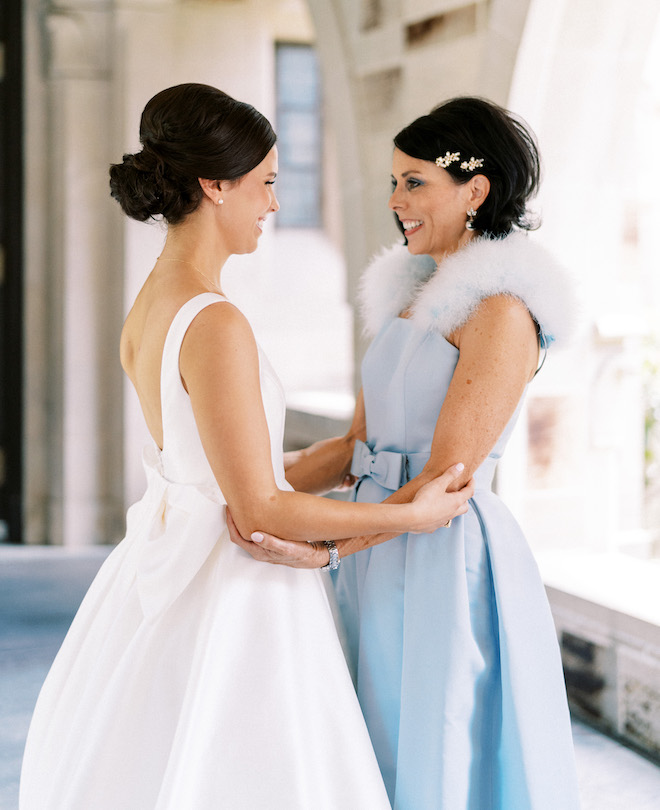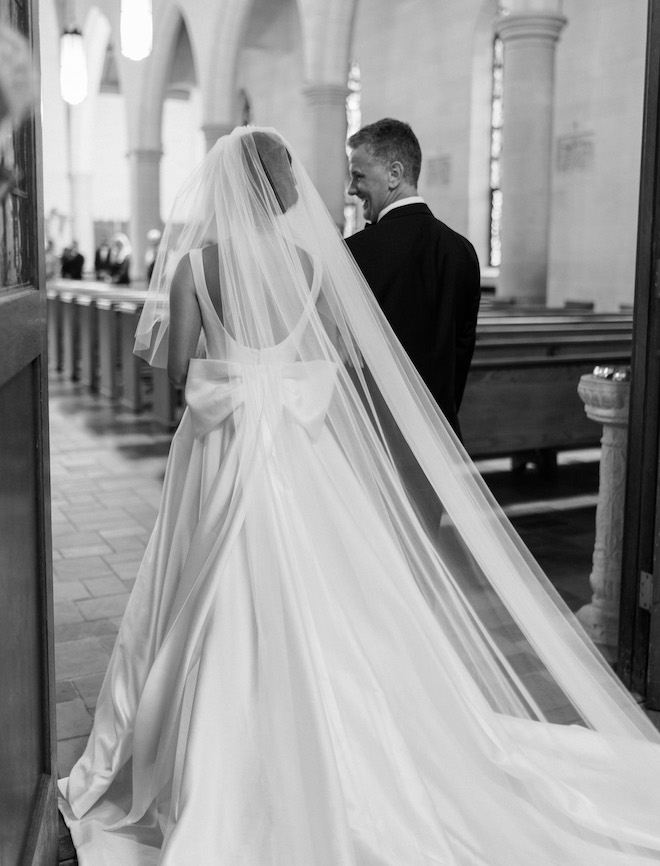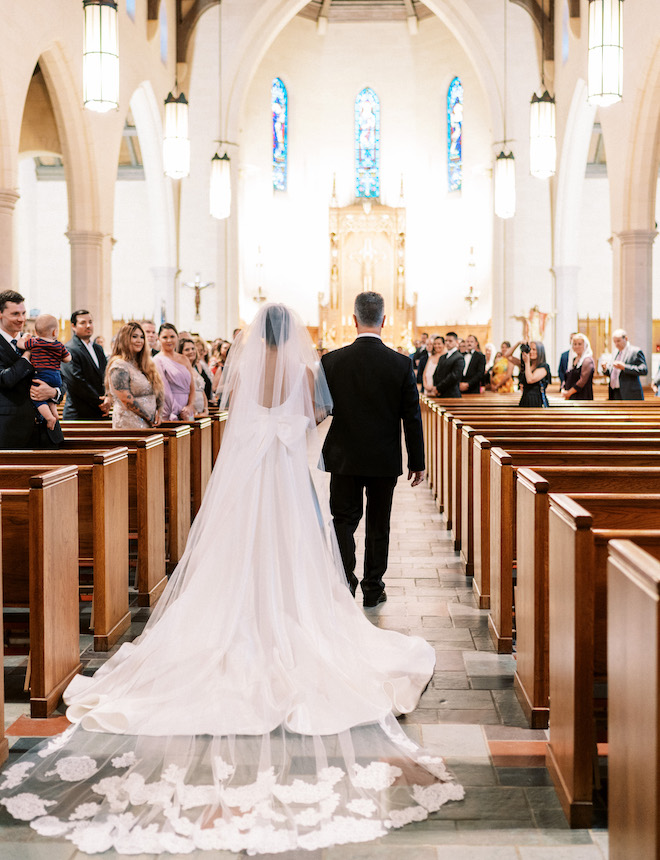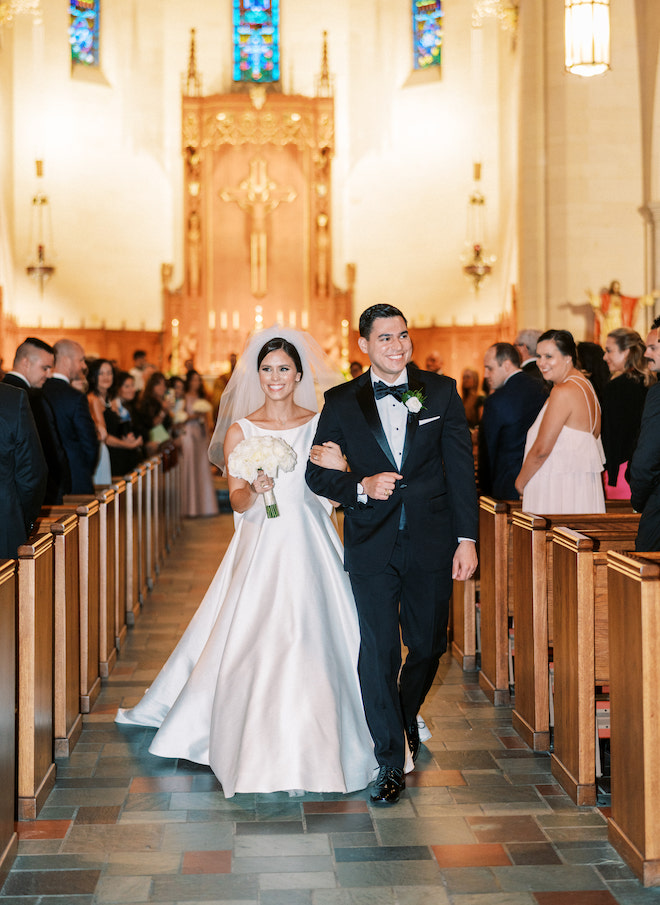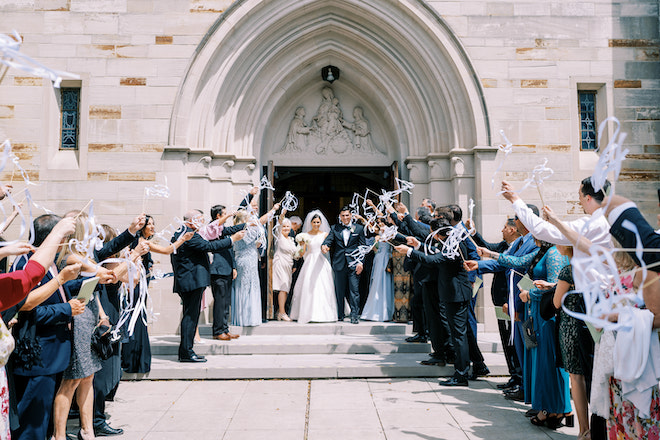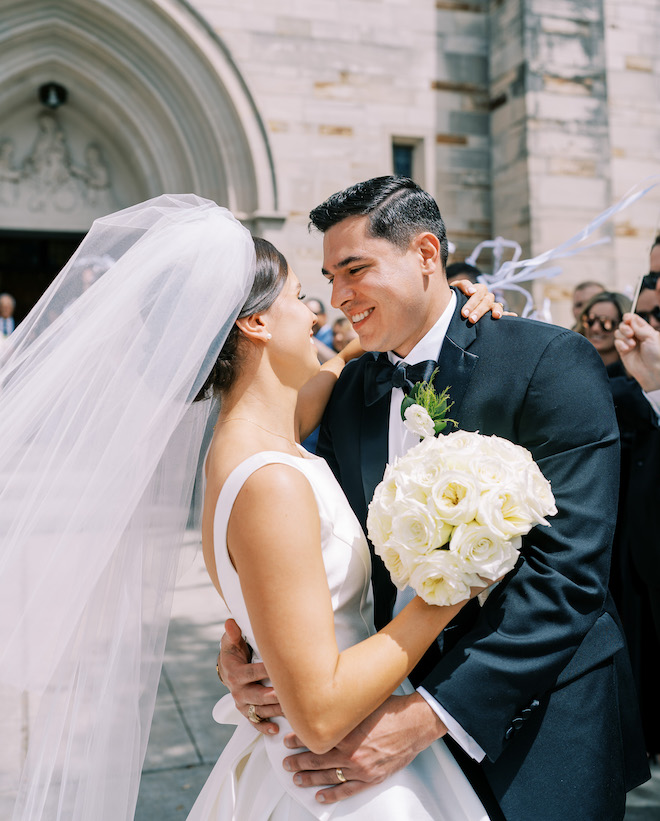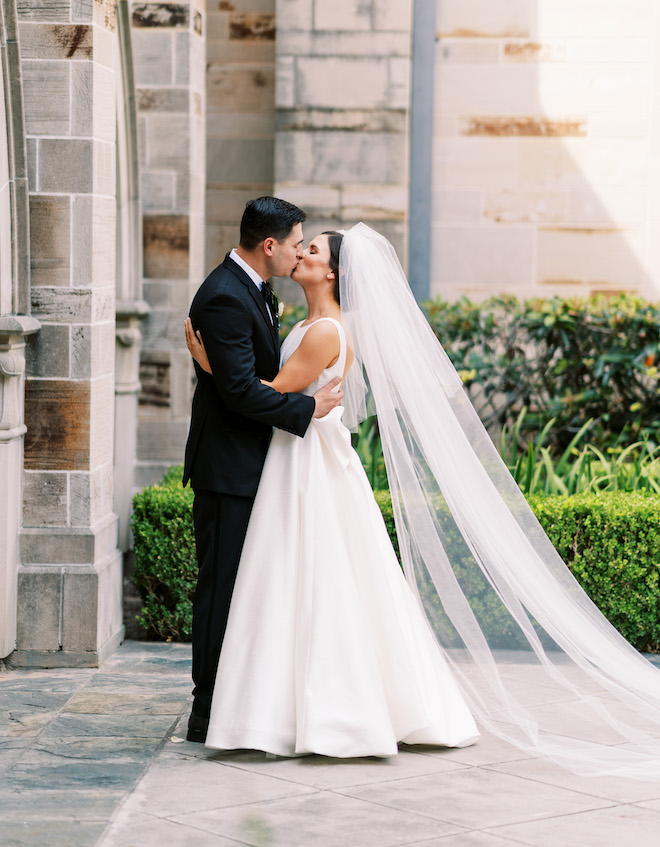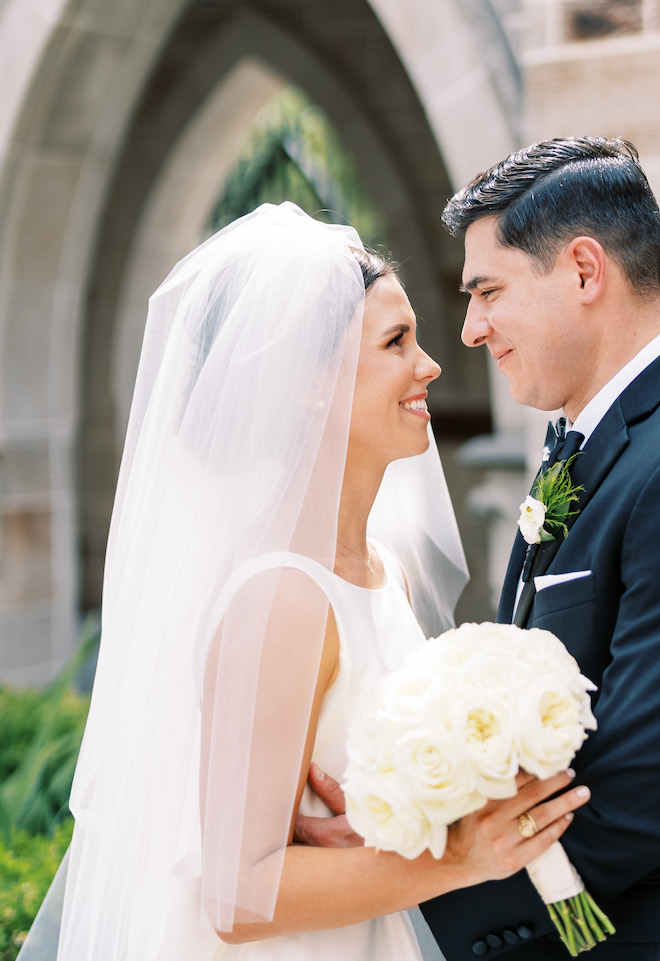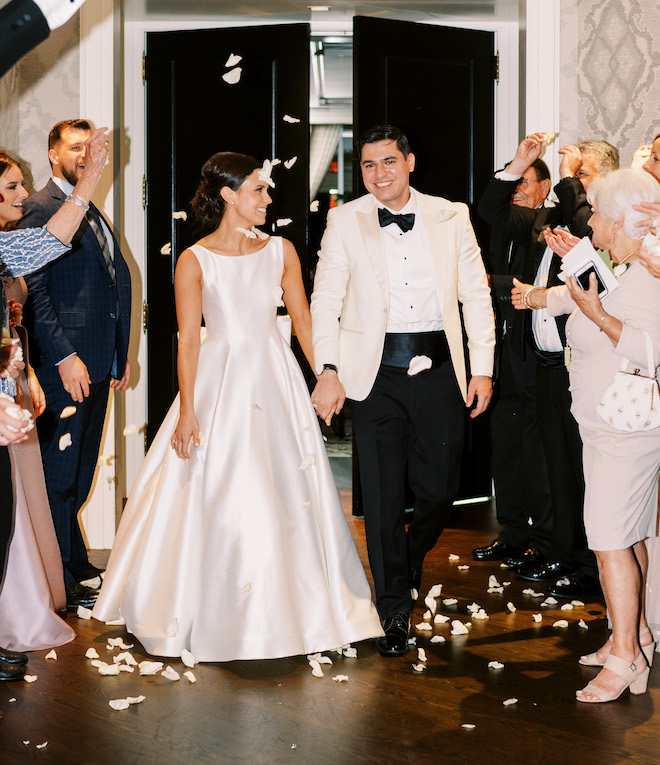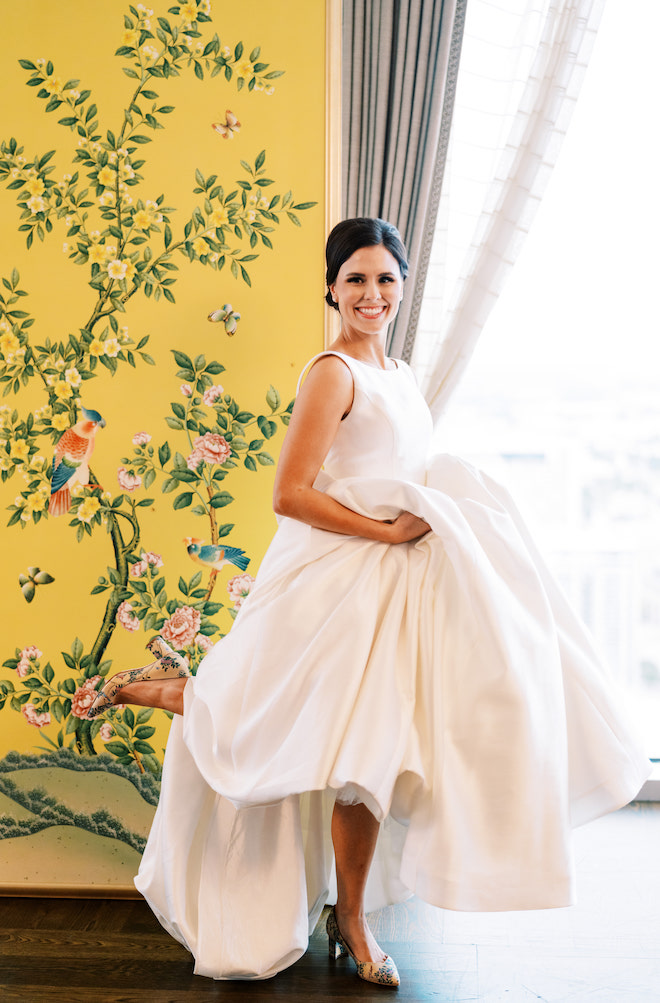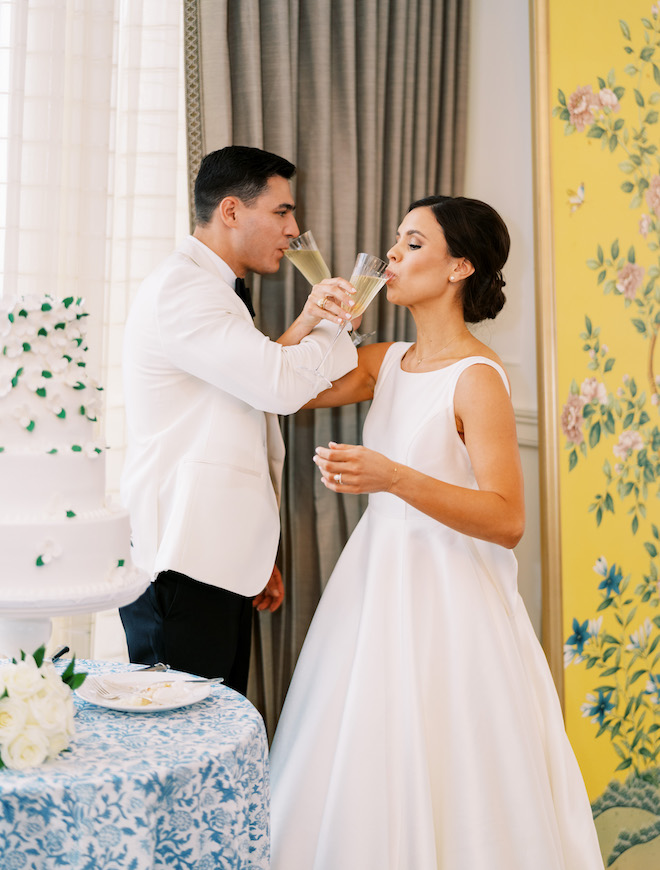 "Chinoiserie-Inspired Wedding Reception at the Petroleum Club of Houston" Spotlight WiH Vendors- Venue: Petroleum Club of Houston
Contributors- Photo: Courtney Leigh Photography / Holy Rosary Catholic Church / En Vogue Events / Beehive Florists / Lovely Lady Linens / Who Made the Cake / Sareh Nouri / Beautiful U Bridal / Bella Bridesmaids / The Black Tux / The Brian Black Band / Unique Style Productions / Hey Lovely Makeup / Lindsey Leigh Jewelry / Private Heights Jeweler / Bell'INVITO / Gracie Studio