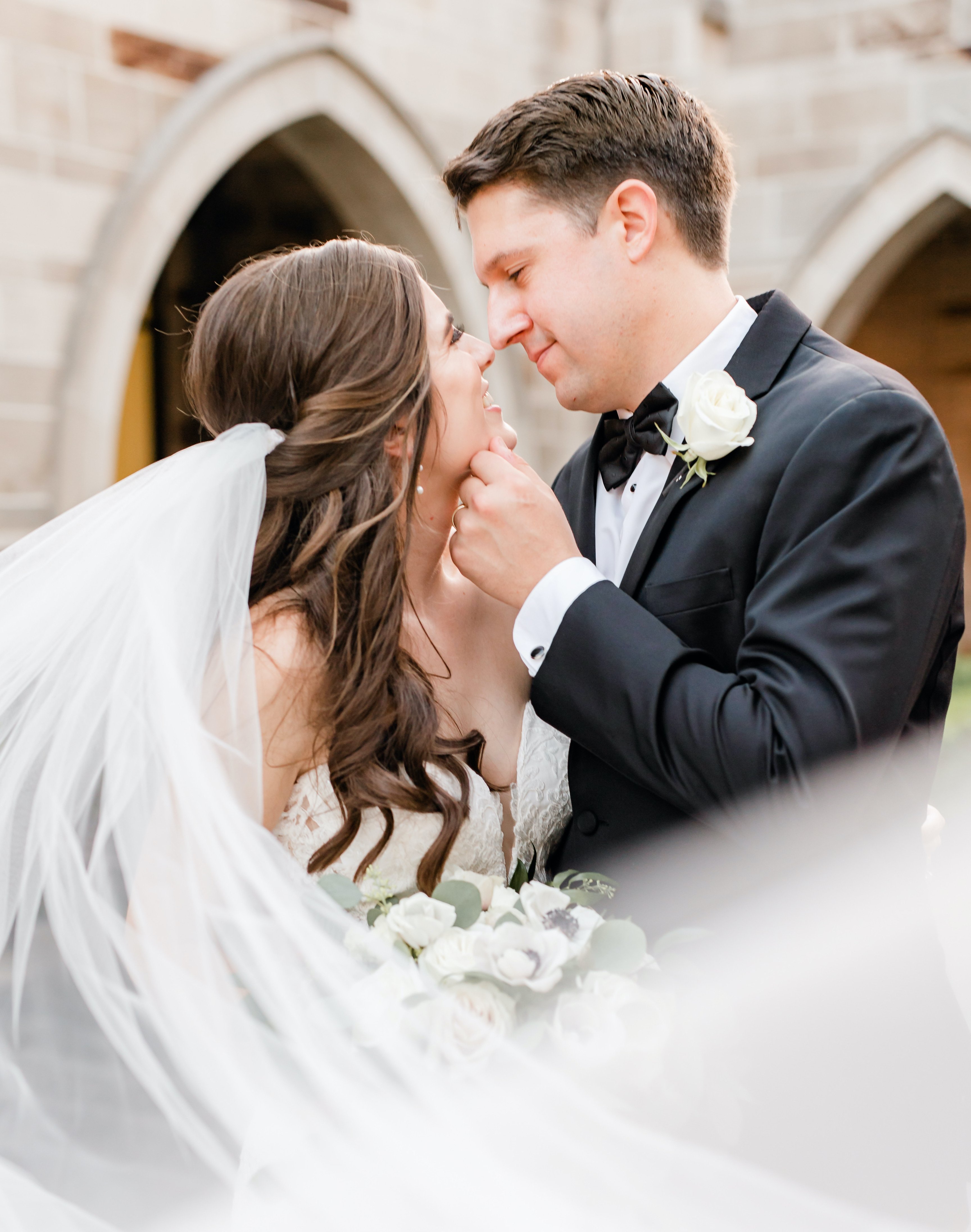 Sarah and TJ met while working in downtown Houston. With their desks conveniently across from one another, the two would talk for hours. "We became best friends and would get lunch and coffee together every day. That grew into messaging on skype all day at work and barely getting any work done," says Sarah. "I remember thinking there was no possible way I could ever have enough time with TJ."
Even before they went on their first date, the two coincidentally had the same dream of marrying each other on the same night.
After a proposal atop a mountain peak in Aspen, the two married on July 24, 2021. The couple said "I do" in a traditional church ceremony before heading to the Petroleum Club for a classic white, blush and gold reception.
It was important to both Sarah and TJ to wait until the ceremony to see each other, and it was their favorite moment as Sarah walked down the aisle. Another sentimental highlight from their day was when the bride's mother sang "Ave Maria" during their ceremony.
The celebration continued at The Petroleum Club, with stunning views of the city from the floor-to-ceiling windows. Then, after dancing to "We Are Family" and cutting into their 4-tier white wedding cake, the newlyweds made their grand exit under a shower of rose petals.
Scroll on and get inspired by this elegant white, blush and gold wedding at The Petroleum Club of Houston. Congratulations, Sarah and TJ!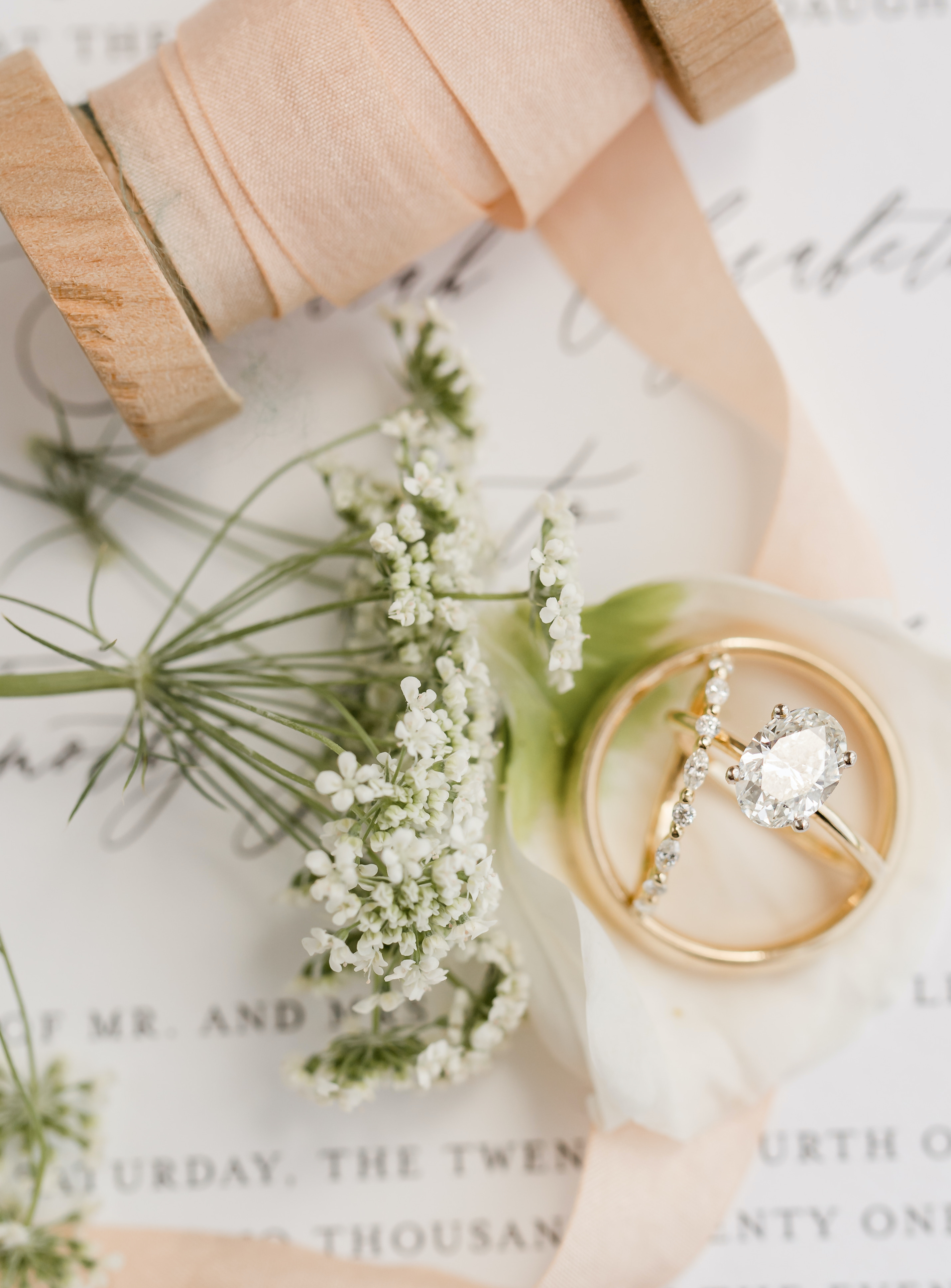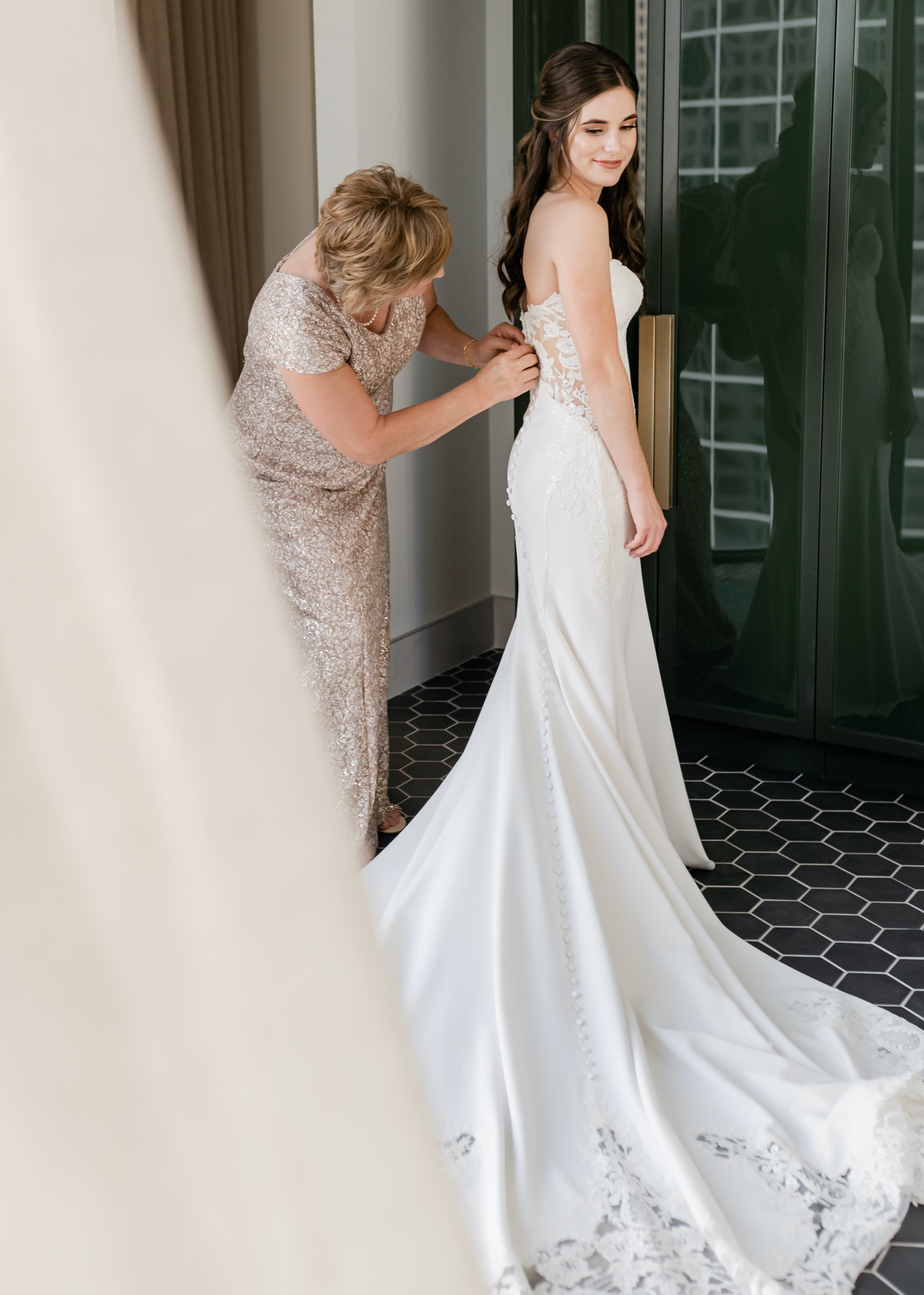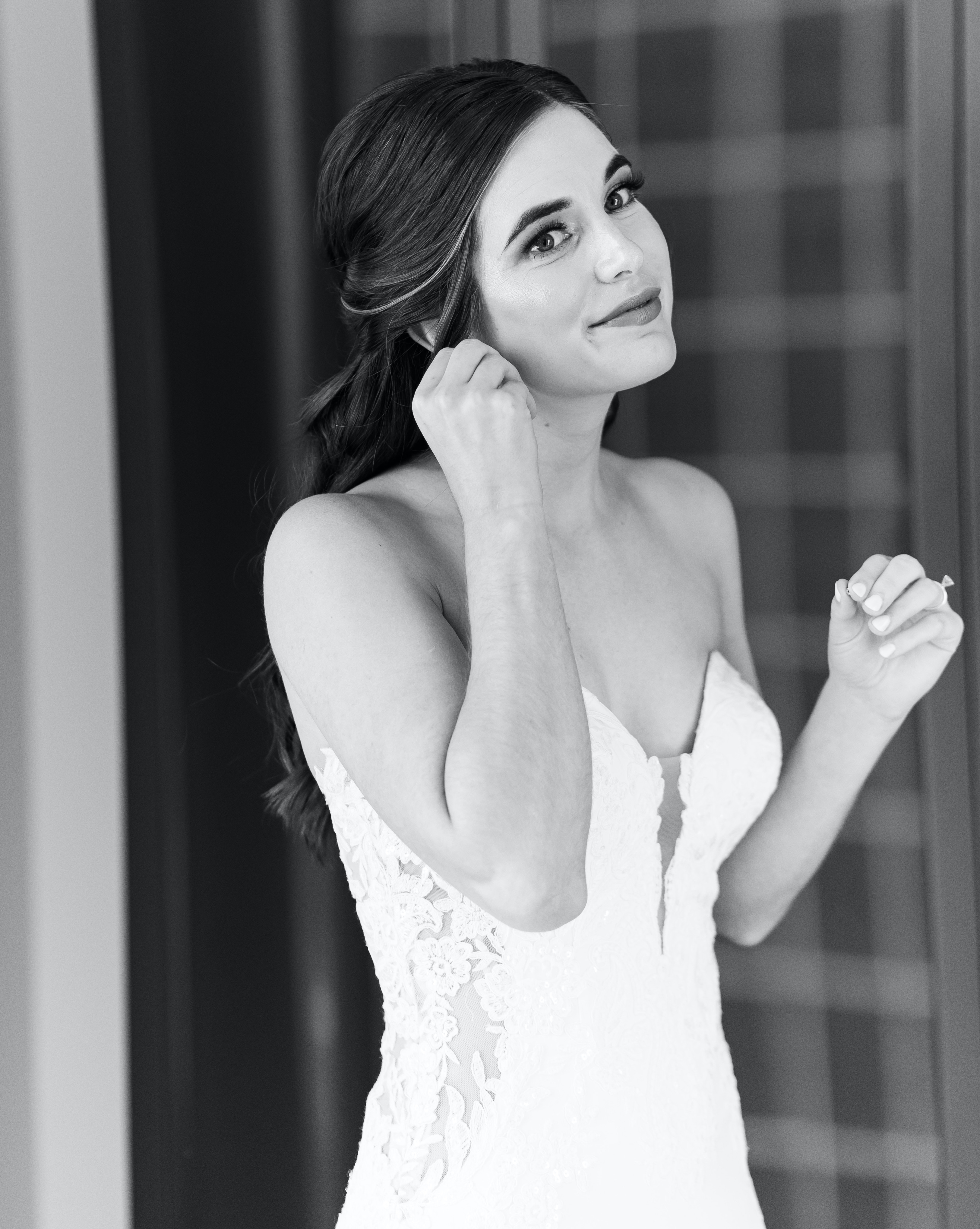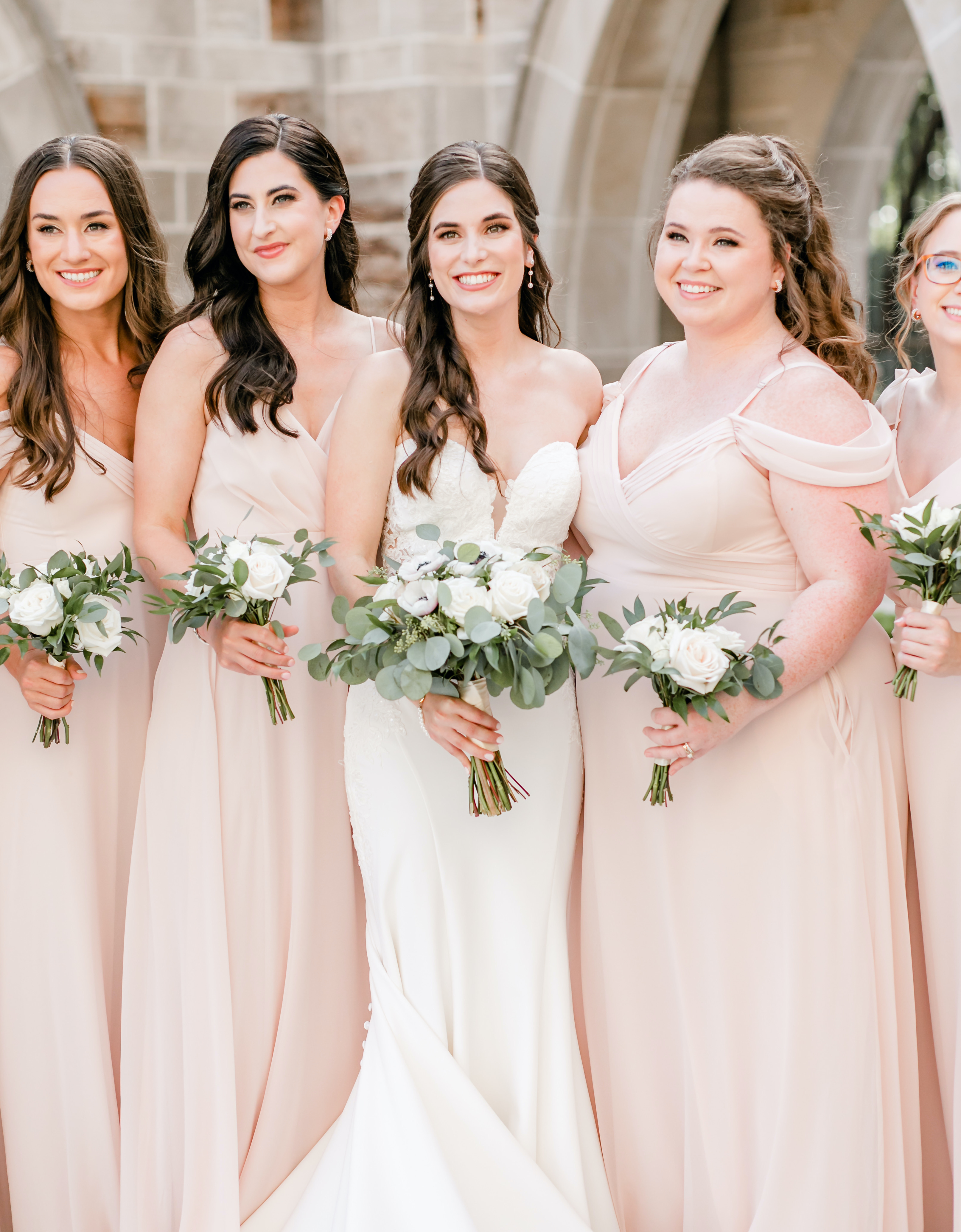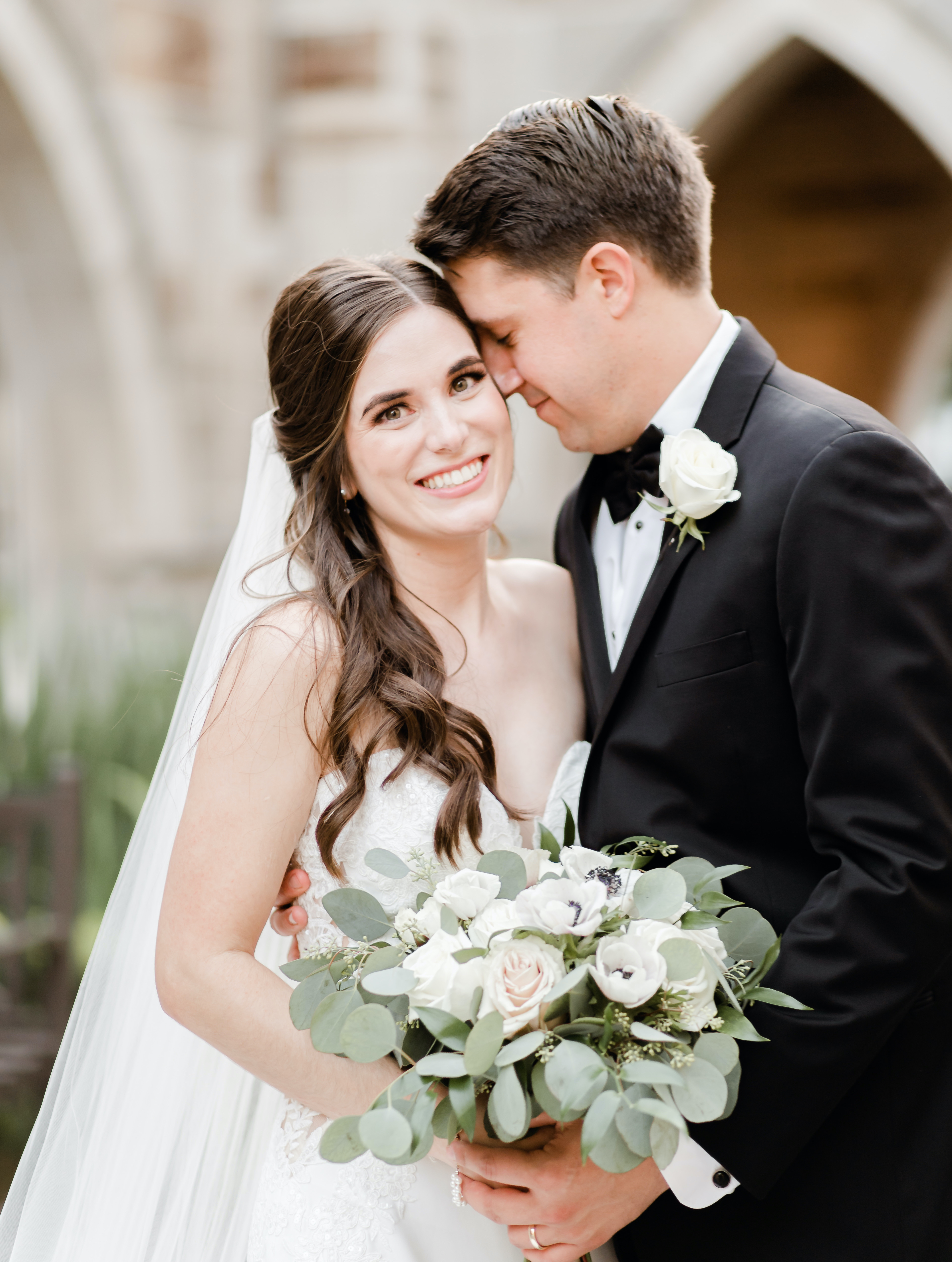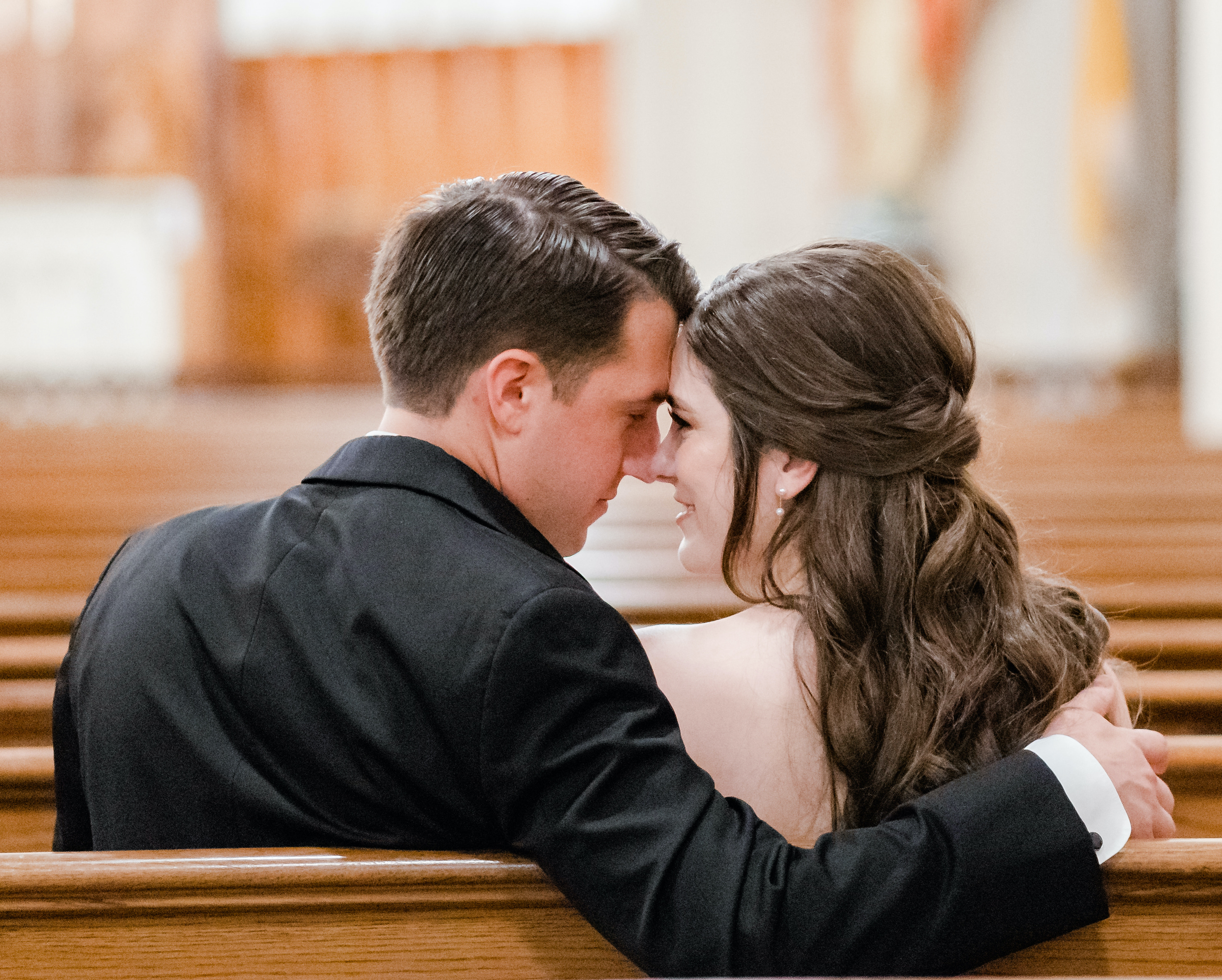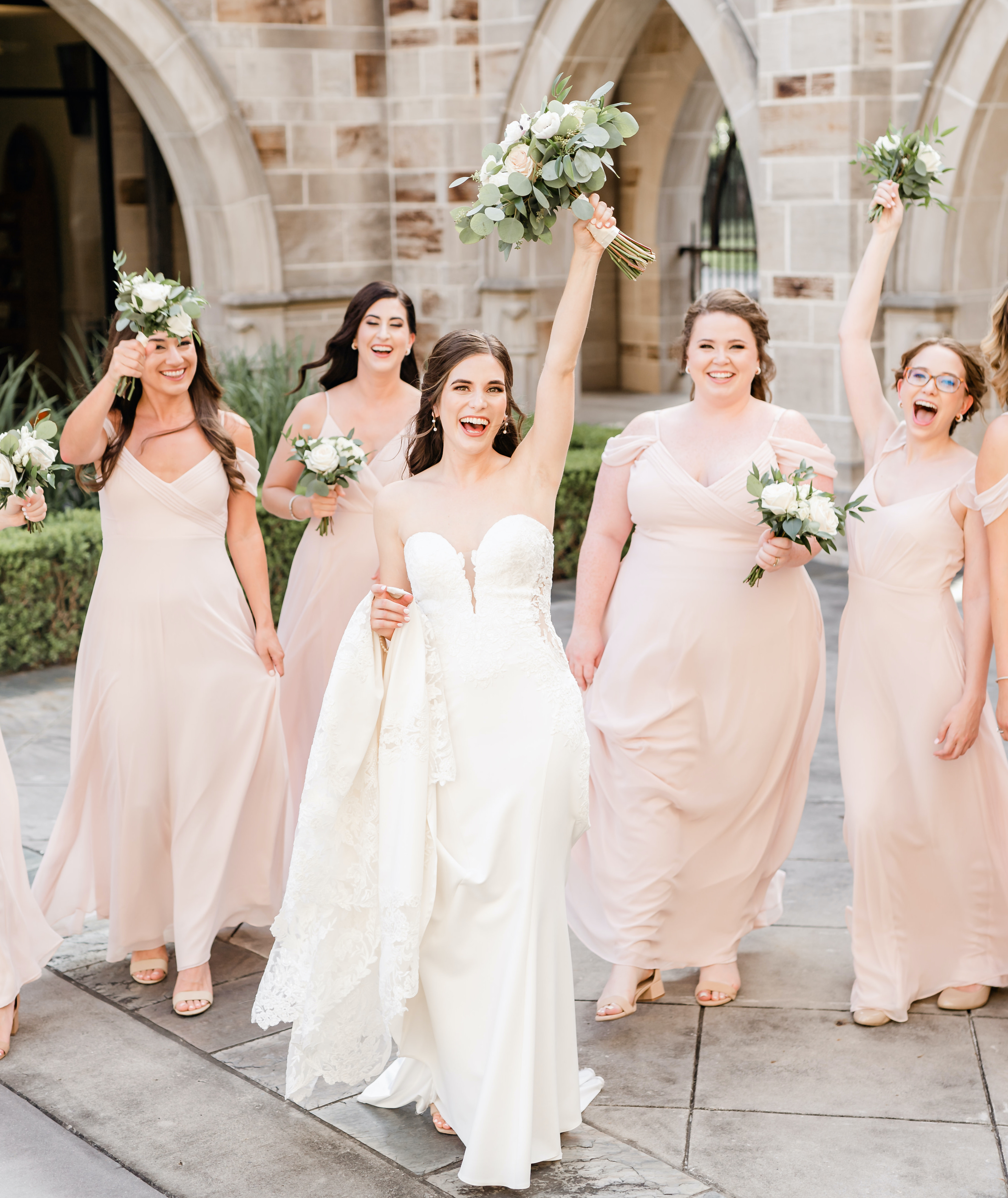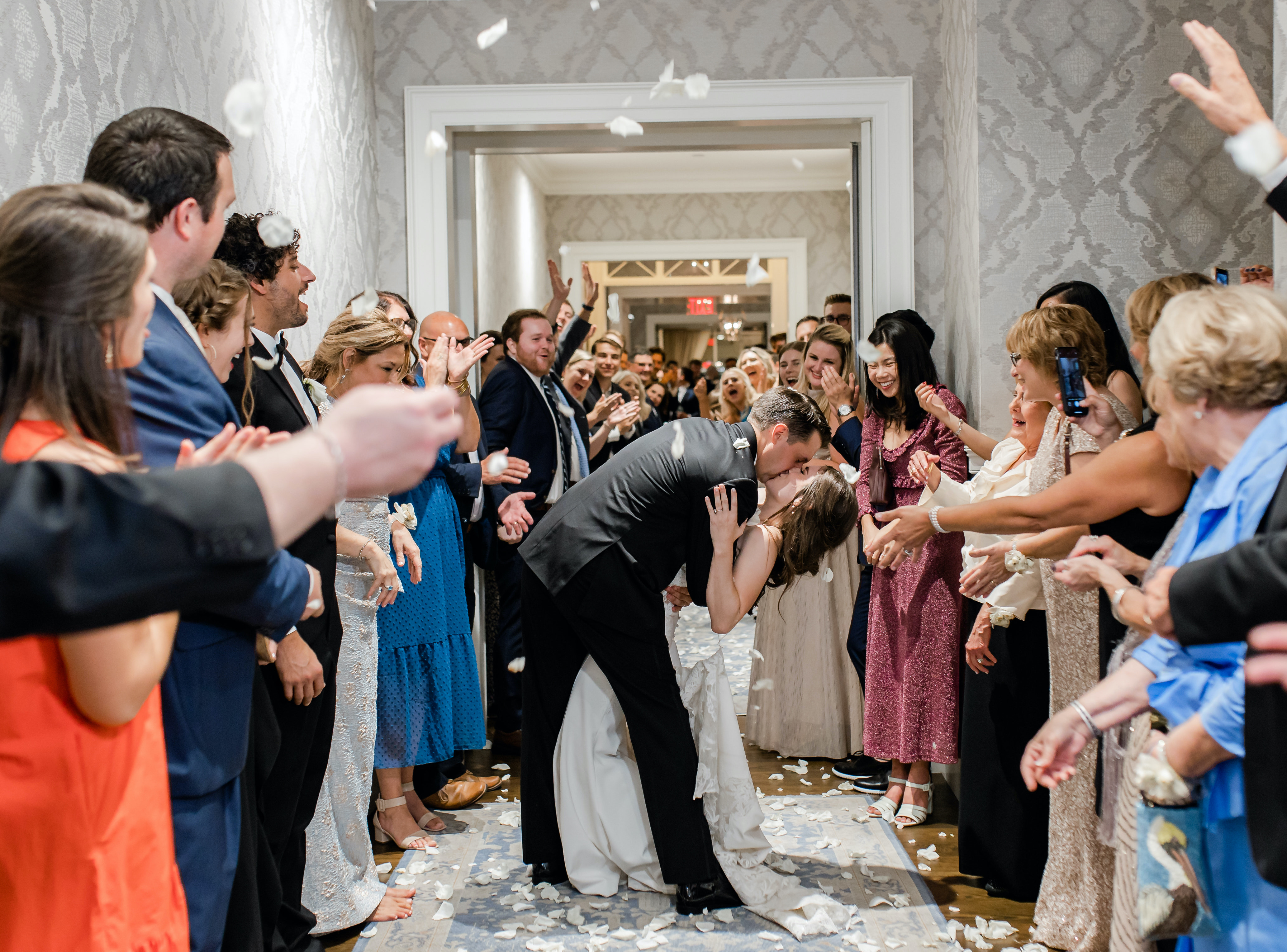 "White, Blush and Gold Wedding at The Petroleum Club of Houston" – Spotlight Weddings in Houston Vendors: Photography: Amy Maddox Photography | Venue: The Petroleum Club of Houston |  Accommodations: C. Baldwin Hotel
Contributors: Holy Rosary Church / Monarch Wedding & Event Planning / Floral Events / Cakes by Gina / Brickhouse Bridal / Royal Dukes Band / Third Floor Strings / Adorne Artistry