Facebook is a great way of connecting with family, old friends and even, in some cases, your future bae. Case in point: Makia and Sean. They attended the same church growing up, parted ways and eventually reconnected on Facebook, where casual chat turned into something that just felt…right.
It was Makia's birthday and Sean wanted to make sure that this one was extra special. "We went rock climbing the morning of my birthday—I didn't understand why we had to go SO early. Little did I know that Sean sneakily planted the ring in a red box on the rock climbing wall. Silly me, I ended up passing up the box and Sean had to point it out for me to notice (lol). Once I opened up the box, I was so surprised to see the ring," says Makia.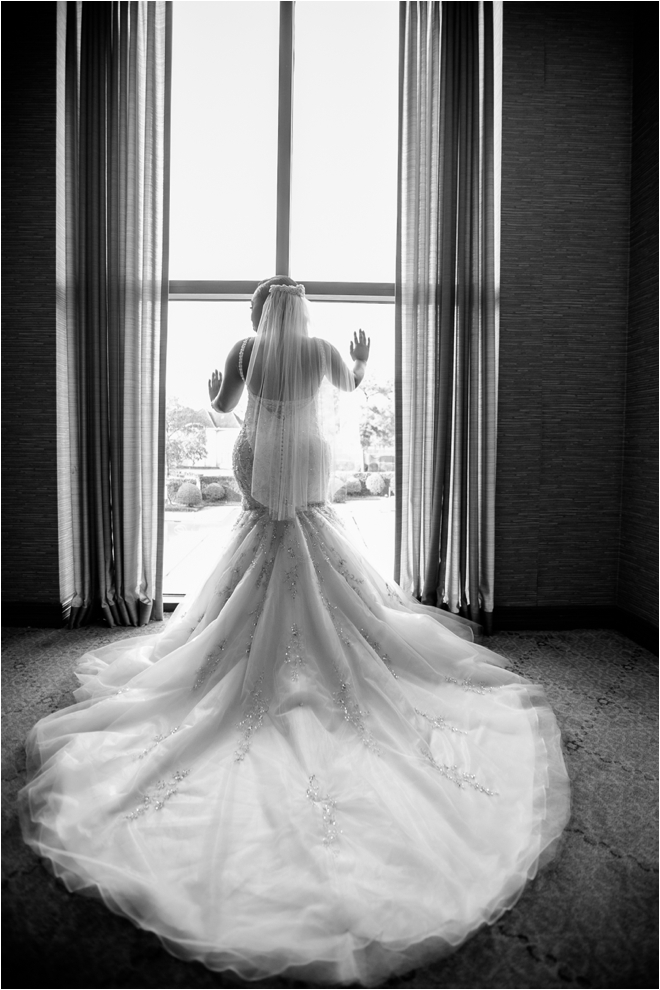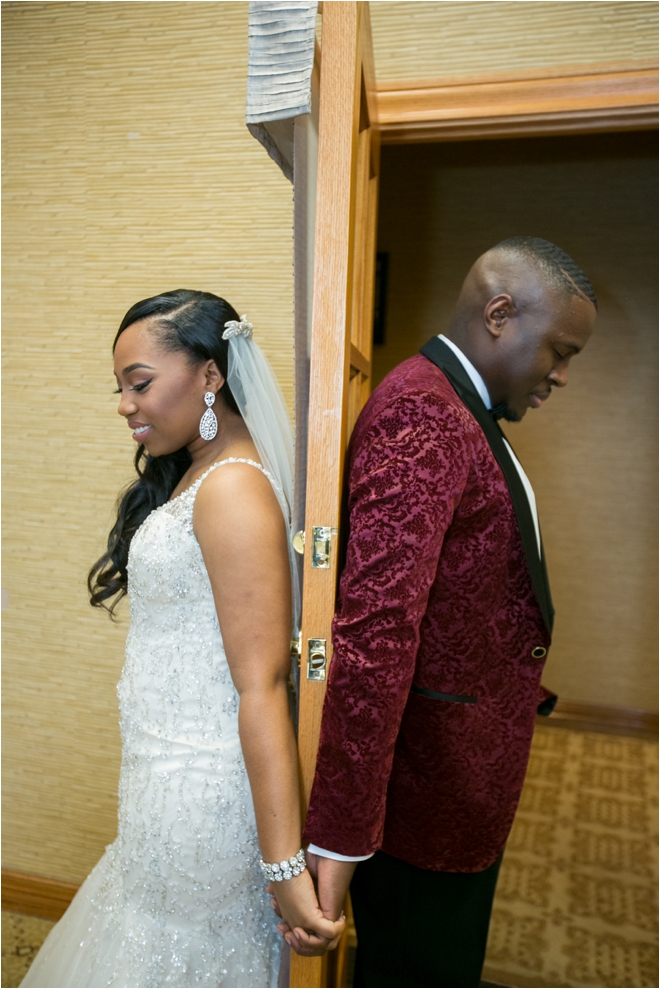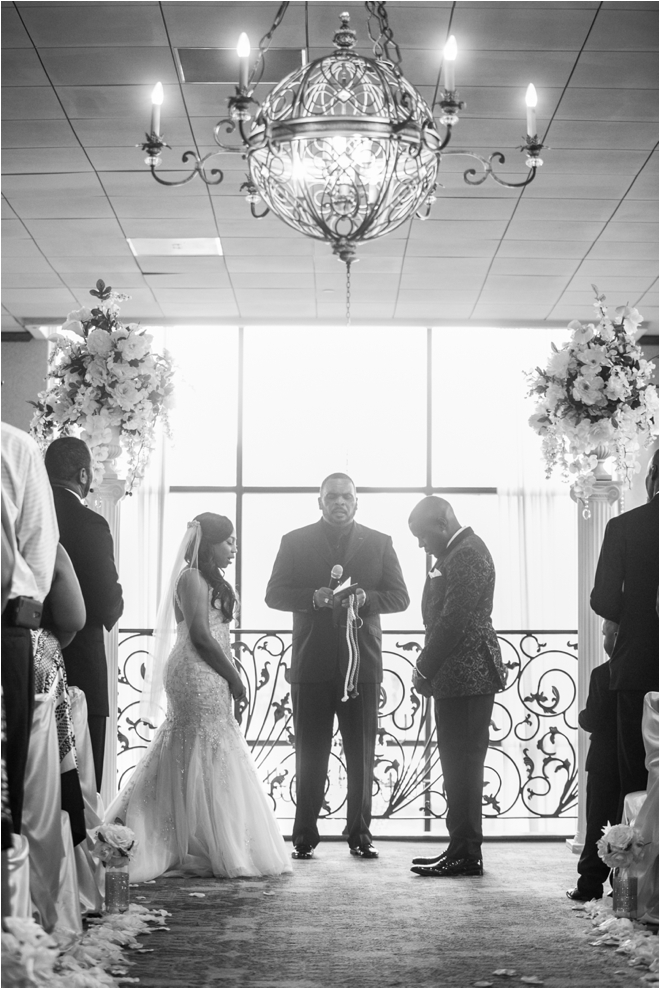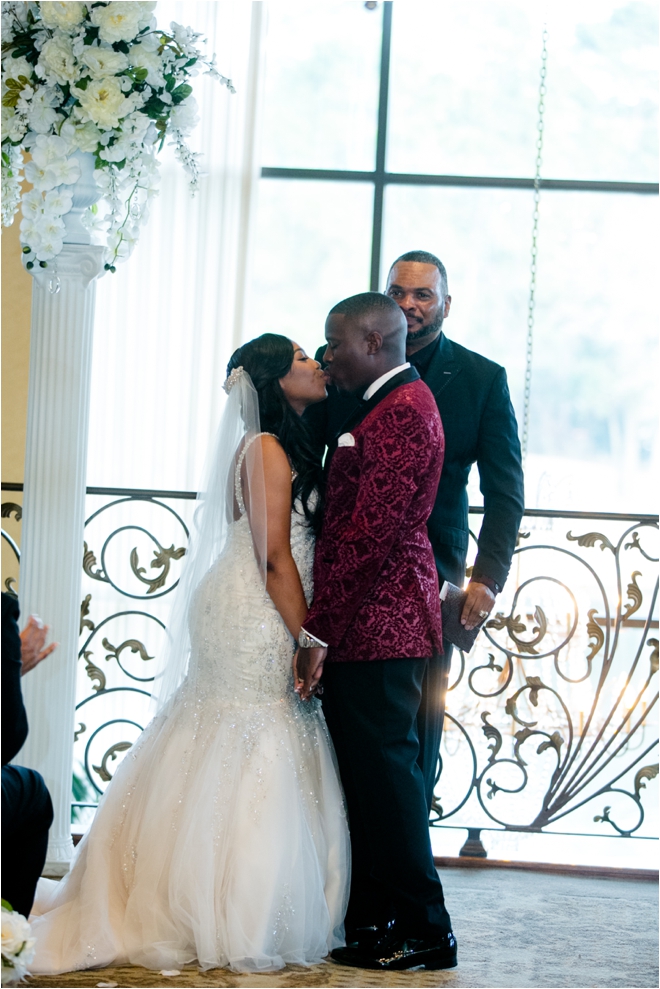 Makia says, "We wanted a wedding that was classic and elegant, with a color palette of burgundy, champagne and ivory. The theme perfectly complemented our venue, Northgate Country Club ."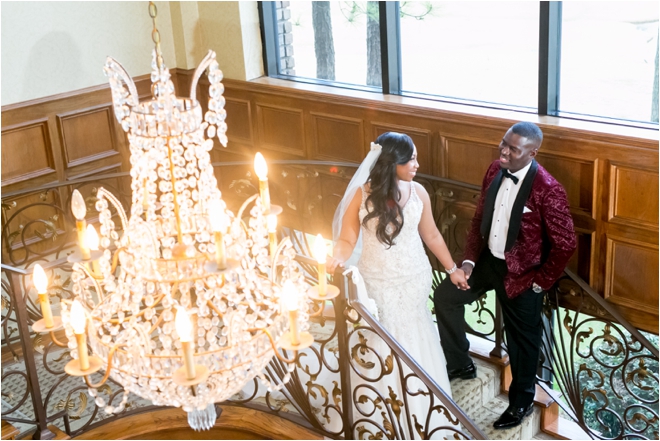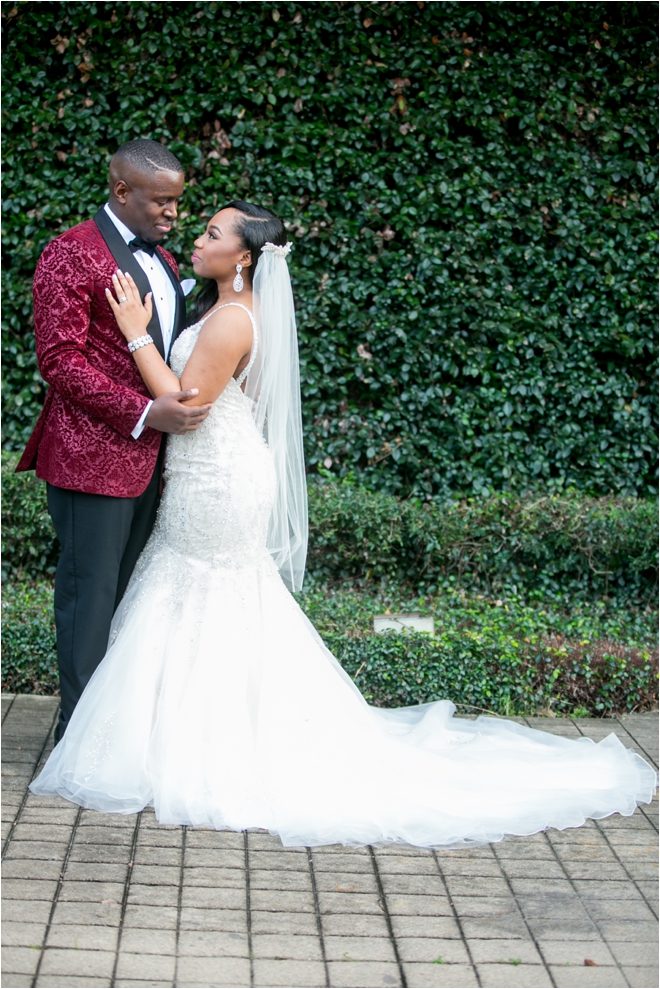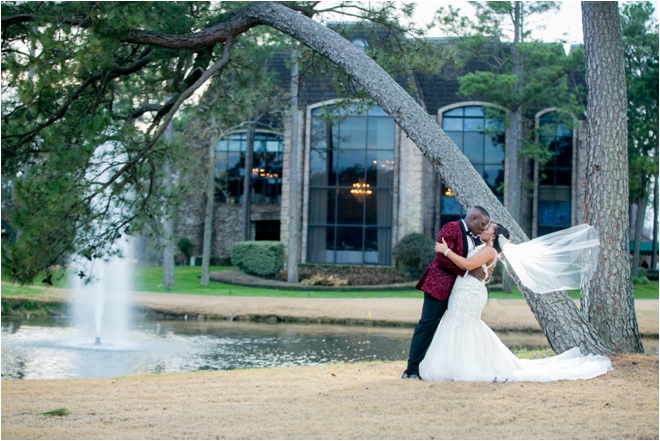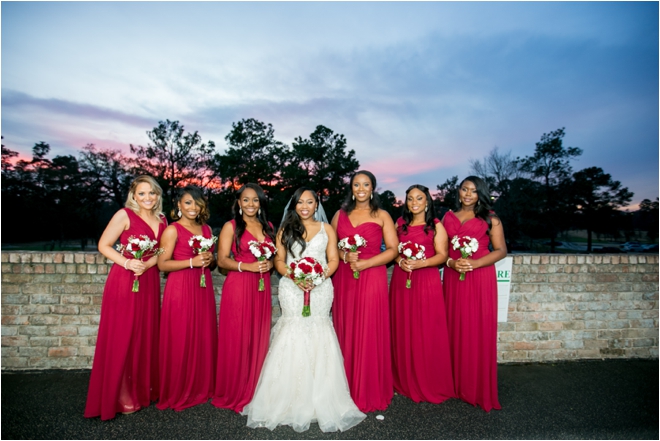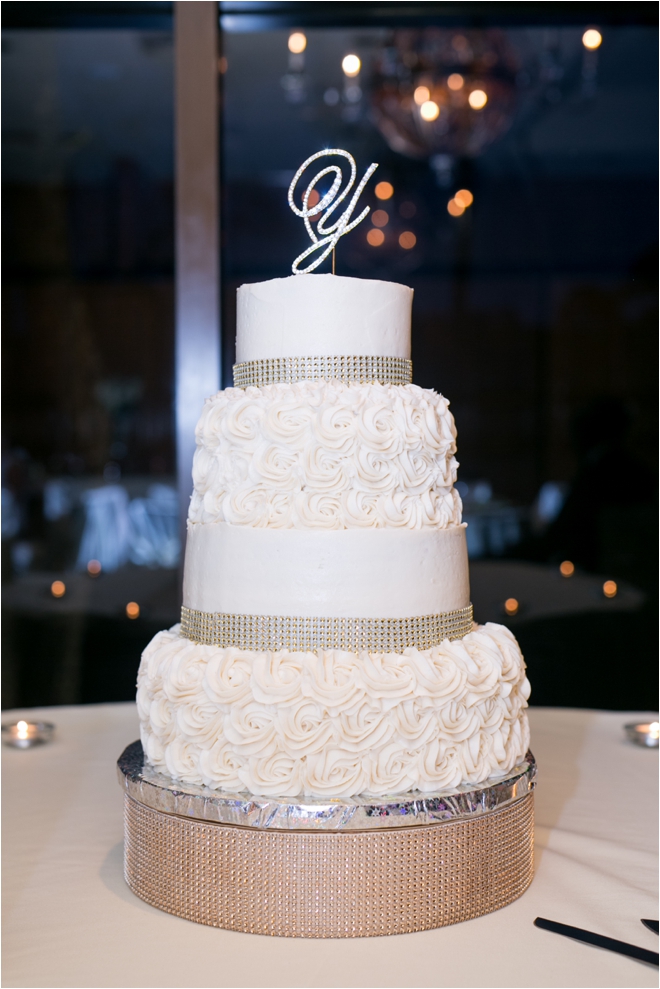 We couldn't be happier for these two lovebirds. Congratulations and best wishes!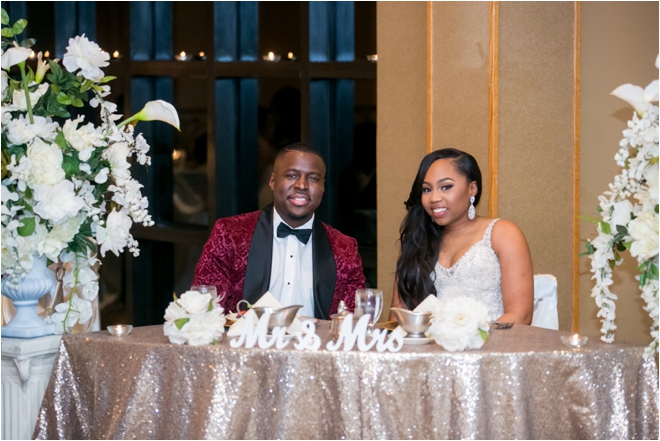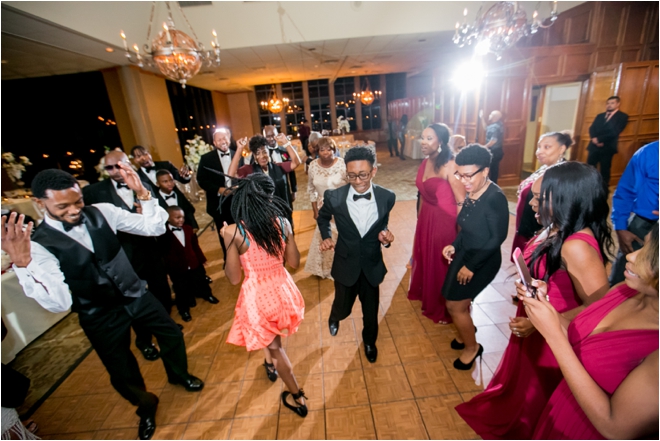 Photos: JF Studios Luxury Photography | Venue: Northgate Country Club