Affordable elegant wedding venues in Houston abound. You just have to know where to look! These 5 super-versatile Houston wedding venues offer all the convenience and opulence you want, without breaking the bank.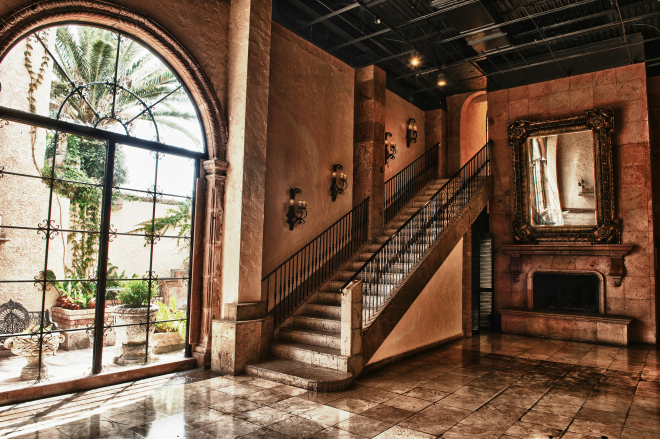 Set amidst courtyards full of blooming bougainvillea, hibiscus and lush greenery, Las Velas evokes a stately Tuscan villa, where you can live out your most elaborate wedding fantasy. Here, ornate architecture encloses a grand interior accented with wrought-iron fixtures and hand-carved stonework. And because Las Velas provides in-house catering (with no food and beverage minimums) and allows couples to bring in the vendors of their choice for everything else, it's not just a beautiful place to get married—it's a very accommodating one!
From the moment guests arrive through the lush floral entranceway, they will find themselves enchanted by The Bougainvilleas— a full-service event space featuring a range of celebration venues, from the modern Grand Ballroom to the intimate Golden Ballroom, with its gilded Romanesque ambiance. And, because The Bougainvilleas understands the value of an all-in-one venue, where guests can venture seamlessly from ceremony to reception, it also offers a warm and gracious on-site chapel, where natural light pours in through large windows and illuminates the marriage ritual beautifully.
Known simply as "The Ballroom," this expansive contemporary event space located in downtown Houston's Theater District boasts 15,000 square feet of contiguous event space, making it an ideal option for large weddings with an air of urban sophistication. The venue's covered balcony allows for outdoor cocktails and mingling, with the furnishings and amenities of a swank indoor lounge, while its floor-to-ceiling windows, offering sweeping views of the city, give indoor events an expansive, airy feel. Take advantage of the expertise of the venue's experienced event management and service staff, who are on hand to assist with everything from full event management to day-of coordination.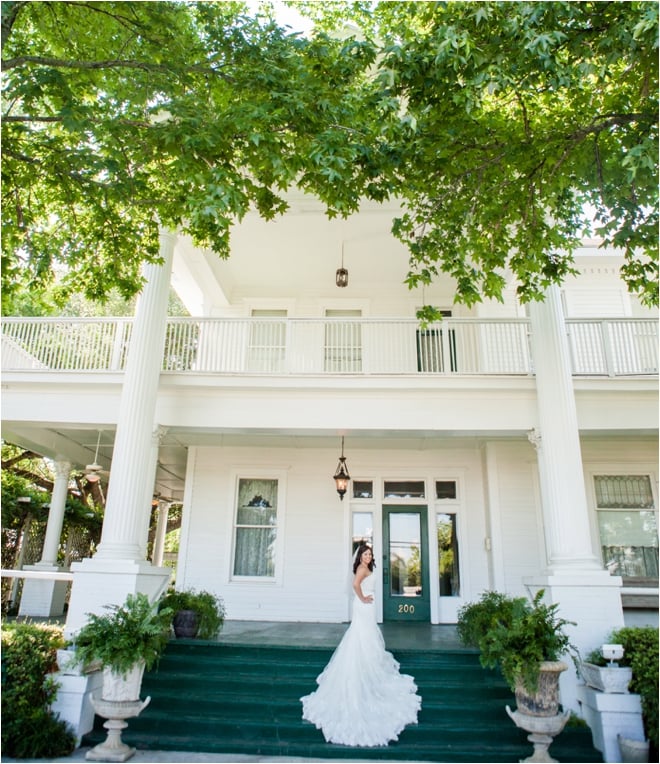 Full service means exactly that at Heather's Glen, which provides everything from floral design to in-house wedding cake preparation, food and beverage, rentals—even DJ services—all in a fairytale garden setting in charming Conroe. Select your choice from the venue's numerous packages, designed to fit a range of budgets and event aspirations, many offering the option of customization and additions such as extra hours, linen upgrades, beverage fountains and more. Heather's Glen even offers elopement packages, complete with ceremony officiating, music and romantic candlelight.
Designed by Christine and Mark Meeker, a team of award-winning wedding photographers with more than two decades of milestone-celebration experience, The Meekermark is tailor-made for weddings that require tons of flexibility and acres of natural splendor to enjoy. The venue's main building is a masterfully restored barn, originally built in Canada nearly 200 years ago out of hand-carved ancient hemlock timbers, and re-erected on 12 picturesque acres in Magnolia. Eager to put your mark on the Houston-area wedding scene? Celebrate your nuptials at the brand-new Meekermark, newly opened this past spring, and already hosting vintage-modern, rustic-elegant weddings!