There's nothing that gets a bride's heart pounding like designer bridal gowns in all their sumptuous, silken, Swarovski-sparkling glory. Well, we suggest you do a little cardio prep before Sunday's I Do! Bridal Soiree, because our 2012 bridal fashion show promises to be our most incredible runway production yet. Renowned runway producer Lenny Matuszewski promises a totally "fresh and new" look to this year's show—our first ever in our gorgeous new digs at the InterContinental Houston Hotel (whose ballroom Matuszewski calls "one of the most glamorous rooms for a fashion show in the city").
We know how much you love surprises—especially designer surprises—so we'll leave the unveiling of this year's wedding dresses 'til show day. But we will tell you that you'll see some of the hottest emerging trends in designer bridal style, including, notes Matuszewski, "intricate 'origami' pleats and folds," "fun and daring minis," "soft, layered ruffles" and "voluminous layers upon layers of tulle, chiffon and net, that create a 'lighter than a feather' feeling."
Are you feeling it? 'Cause—thump, thump, thump, thump—we sure are. See you on Sunday!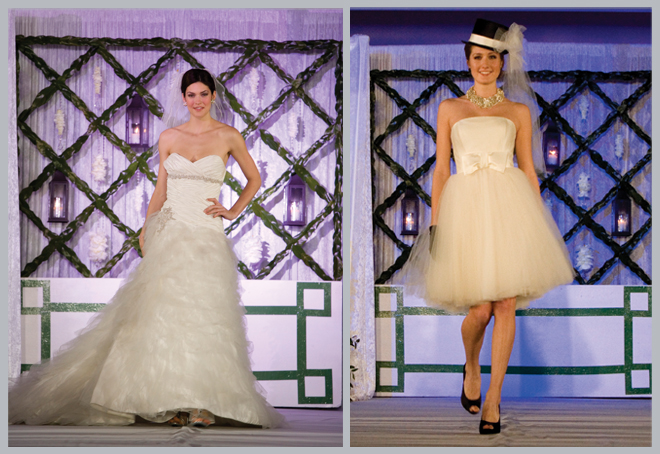 Photos: Nhan Nguyen Photography