Bailey and John can thank Bailey's brother for bringing them together. Bailey's brother and John developed a strong friendship, and John would tag along on family vacations. It wasn't until Bailey moved back to Houston from college that they developed a friendship that eventually grew into something much more.
While celebrating the holidays in December 2020, John proposed to Bailey the day after Christmas on a trip to Cancun, Mexico.
A year and a half later, on June 11, 2022, Bailey and John wed in a traditional church ceremony surrounded by friends and family, followed by a lavish celebration at a Houston museum district hotel. Prior to the wedding ceremony, Bailey and John exchanged heartfelt handwritten letters with one another. The color scheme for the couple's wedding day included light pink, white and gold accents, creating an elevated and classic look for the couple's ballroom reception. White and blush pink hydrangeas detailed the reception tables in elegant glass vases while lush greenery adorned the crystal chandeliers. A five-tier white wedding cake by Susie's Cakes was decorated in pastel-colored flowers, complementing the light-airy hues of the reception décor.
A special moment from Bailey and John's big day was standing back, looking around the room, and seeing all the family and friends who traveled near and far to be a part of their special day.
After a joyous night of specialty cocktails, late-night Whataburger snacks and live music, Bailey and John concluded the evening with an intimate last dance.
Keep scrolling on for all the romantic moments and details of this lavish Houston wedding elegantly captured by Amy Maddox Photography.
Congratulations, Bailey + John!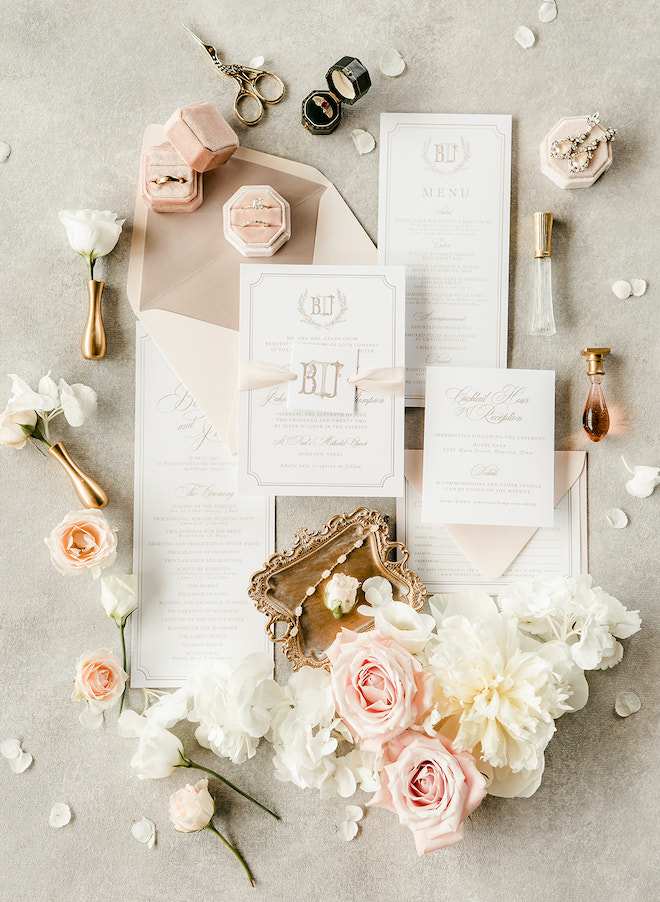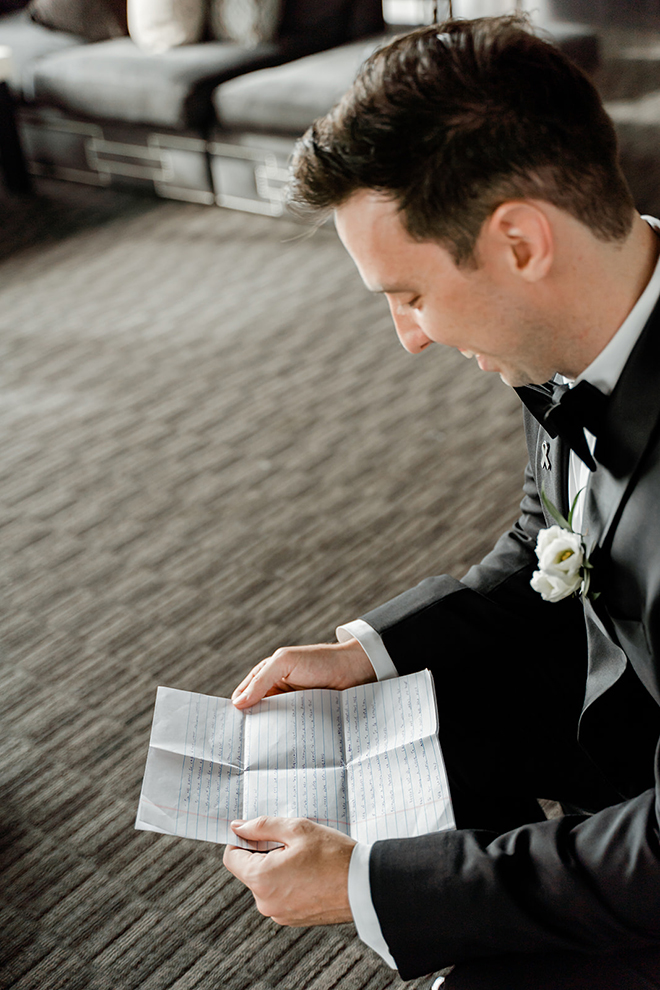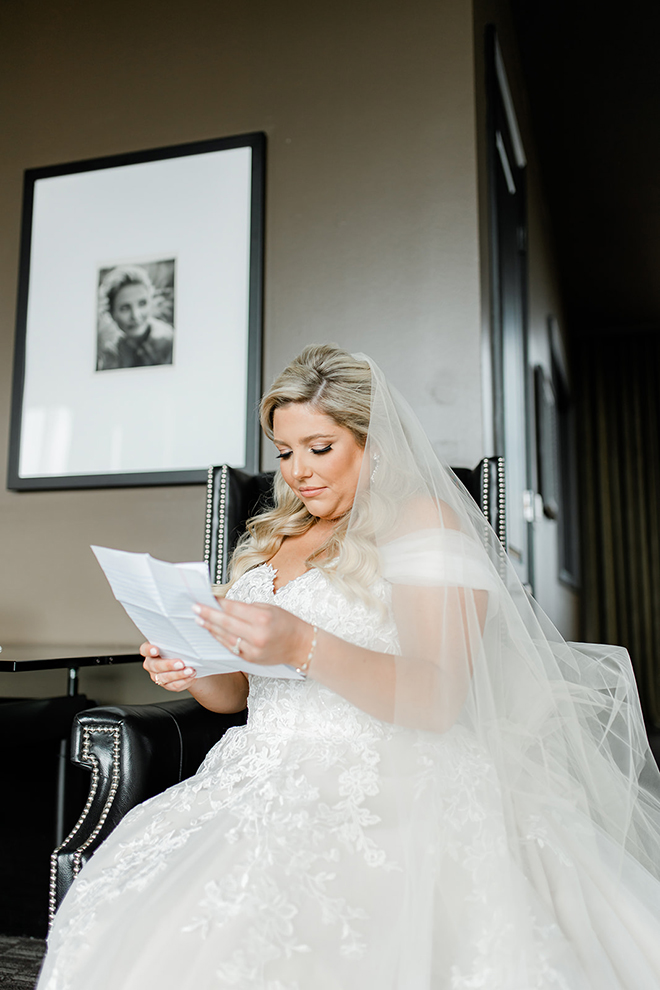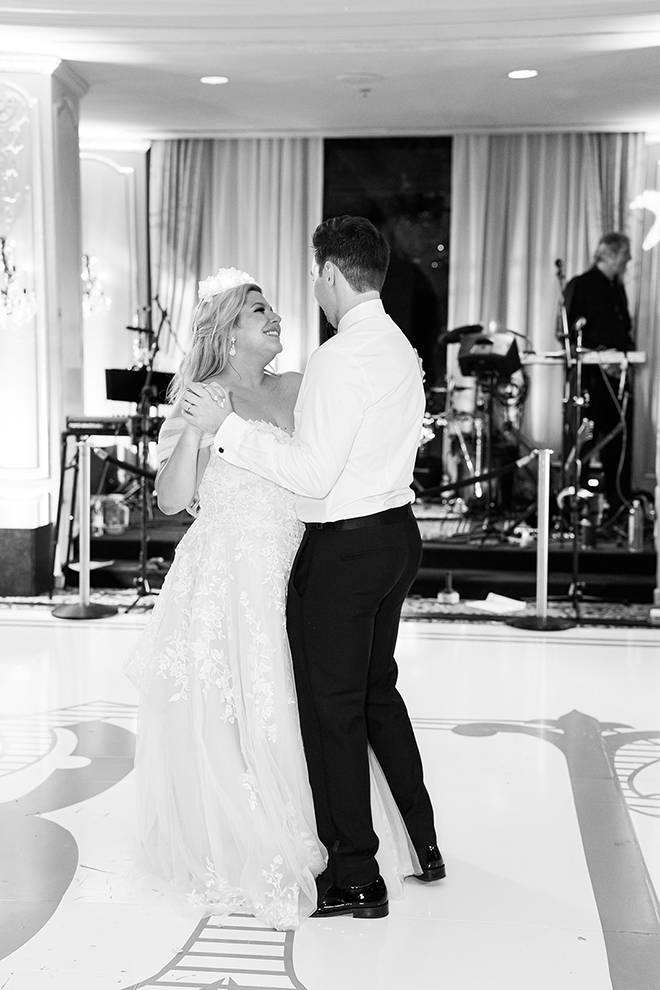 "A Lavish Houston Museum District Wedding by Amy Maddox Photography" Spotlight WiH Partners – Photography: Amy Maddox Photography | Cake: Susie's Cakes
Contributors:The Senterpiece / Hotel Zaza Museum District / Keaton Events / Brickhouse Bridal  / EP Films / The Grooves Band / Paper Tie Affair / Dimensions by Dan / Kiss and Makeup Houston / Uptown Diamonds