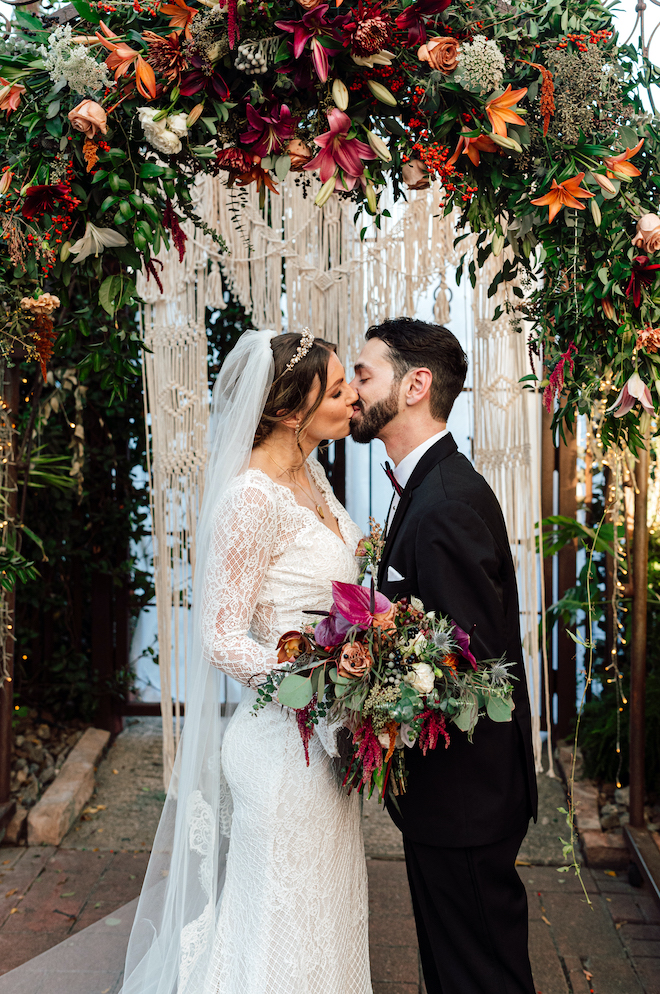 Kelley and Giulio first met at a festive holiday party, where they instantly clicked. Forging a friendship over the years, they gravitated toward each other at social gatherings, not yet realizing their true feelings. When COVID hit and the world slowed, the two finally had quality time to bond. Kelley took it upon herself to ask Giulio's brother about his true intentions, hoping for more. Giulio soon asked Kelley on a proper date, sparking their romantic journey. 
On their anniversary, Kelley arrived home to rose petals leading to Giulio and their dog Baxter. Giulio had a special surprise, with Baxter wearing a collar with a little black box. "In true Giulio style, the proposal was so romantic and absolutely perfect," the bride says.
The couple wed on October 15, in an alfresco garden ceremony decorated with twinkling lights and bohemian decor. Deep jewel tones in burgundy, emerald, sapphire, and amethyst composed their rich color palette. Kelley walked down the aisle wearing sentimental jewelry from her mother-in-law. "It was very special," the bride says. Nicole Johanna Photography perfectly captured all the magical moments from their nuptials.
A special highlight from the couple's special day? The groom singing Ed Sheeran's "Perfect" to his bride in English and Italian.
Congratulations, Kelley & Giulio!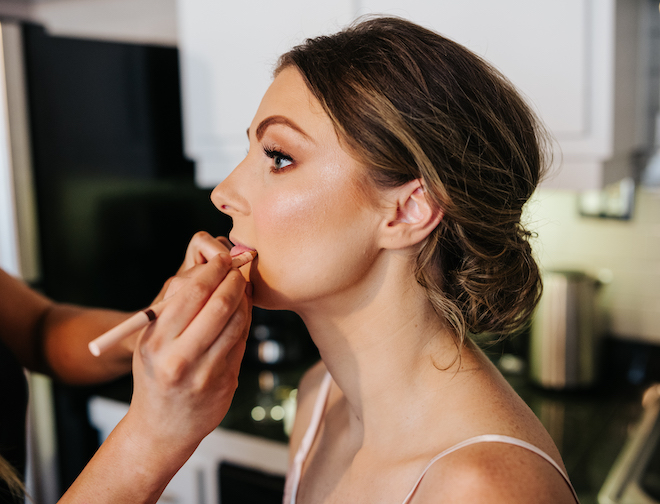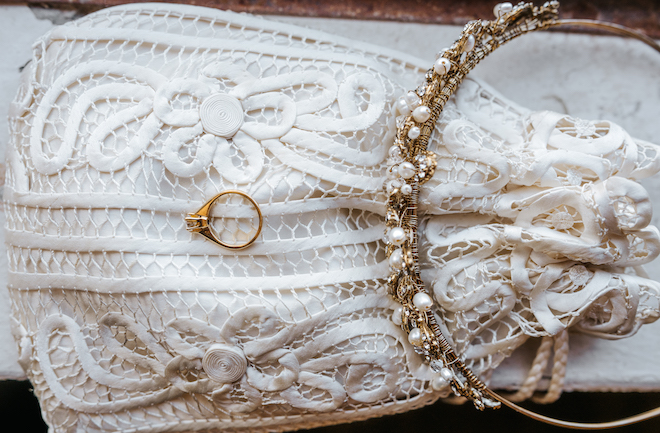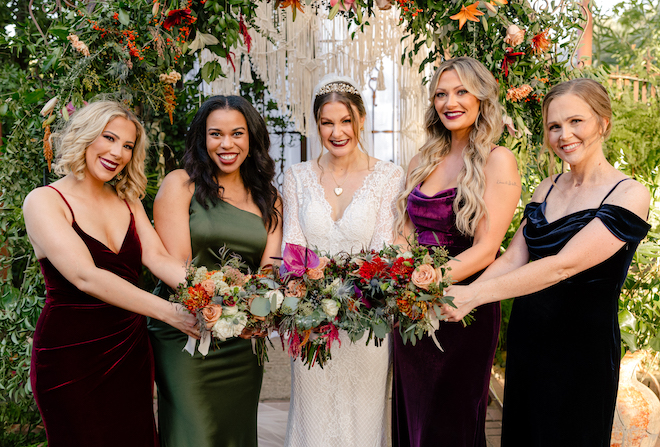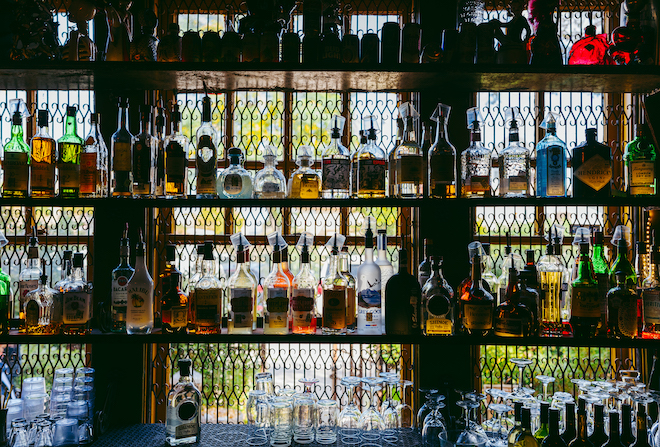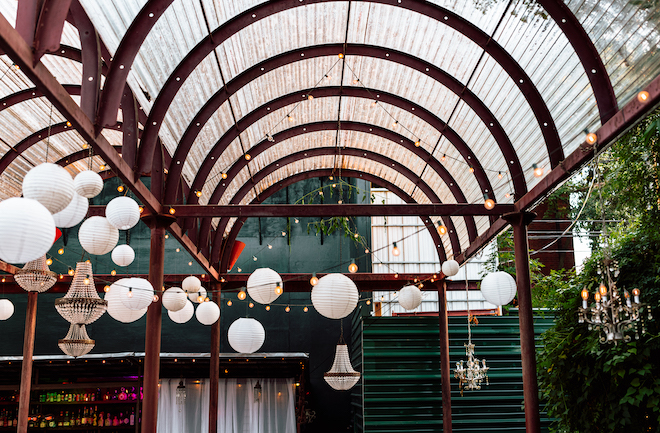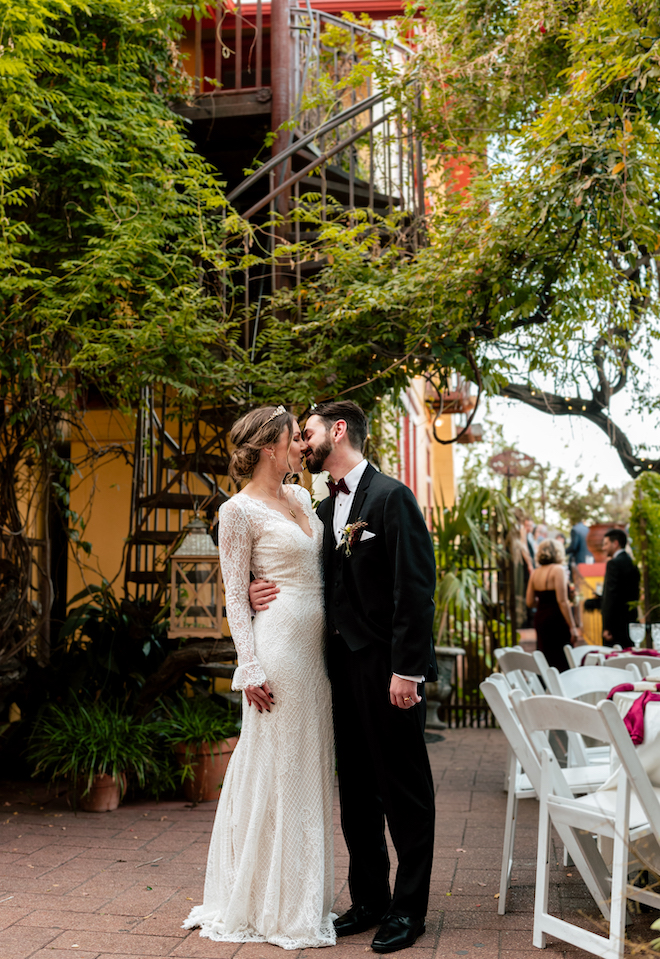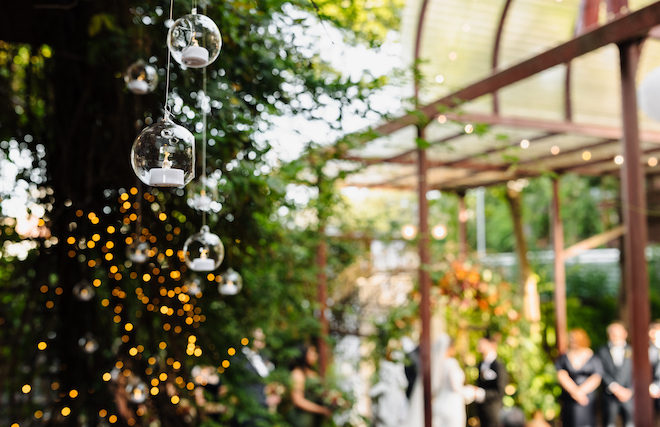 "An Intimate Bohemian Wedding Captured by Nicole Johanna Photography" WiH Spotlight Partner- Photo: Nicole Johanna Photography 
Contributors- Avant Garden / Gaby Salinas / George Street Photography & Video / Mistry Rockwell Artistry / Kim Solis