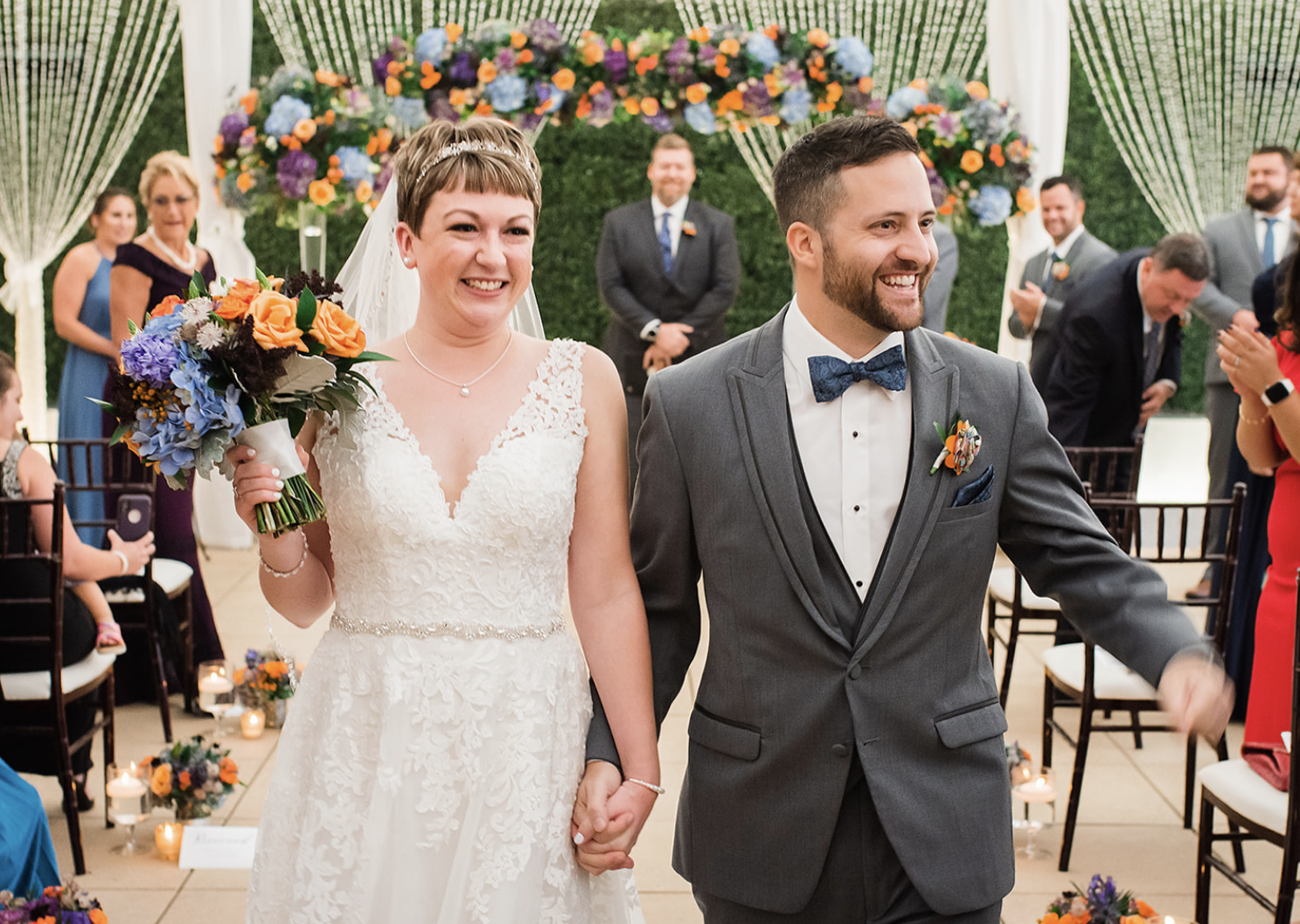 Jon and Amy became "Mr. and Mrs." at The Sam Houston Hotel, a historic gem downtown, with a whimsical wedding full of jewel-toned colors including eggplant purple, steel blue and saturated orange.
It all started on a beach sunset helicopter ride over Galveston island, where Jon took Amy to propose. As they were flying over the ocean, Jon opened a scrapbook that documented the couple's monumental moments through photos. From their first time visiting their families to their first place together, Amy's eyes were filled with happy tears as she reminisced about their relationship. When she turned to the last page, Jon pulled out the ring as she read, "Will you marry me?" on the page. 
On October 17, 2020, Jon and Amy's wedding took place at The Sam Houston Hotel, in a greenhouse-inspired space, The Veranda. The bride and groom met at the altar surrounded by a whimsical arch with blue and eggplant purple hydrangea and saturated orange roses. Strands of crystal beads created curtains behind the floral arch, making an enticing backdrop against the rich green ivy wall.
Natural light filled the greenhouse-inspired room, which contrasted nicely with the deep jewel-toned flowers. As the sun set during the reception, guests mingled under a canopy of glowing string lights. 
To end the night on a high note, the DJ played "Piano Man" by Billy Joel, and all of Amy and Jon's close friends and family linked arms and sang along, swaying to the music.
"As Jon and I swayed and danced together, I just remember looking around and seeing the joy on everyone's faces and thinking to myself, "they're all here for you, to celebrate your special day," and at that moment, I felt such pure love," says Amy.
Keep scrolling to see more from this whimsical jewel-toned Sam Houston Hotel wedding! Congrats, Amy + Jonathan!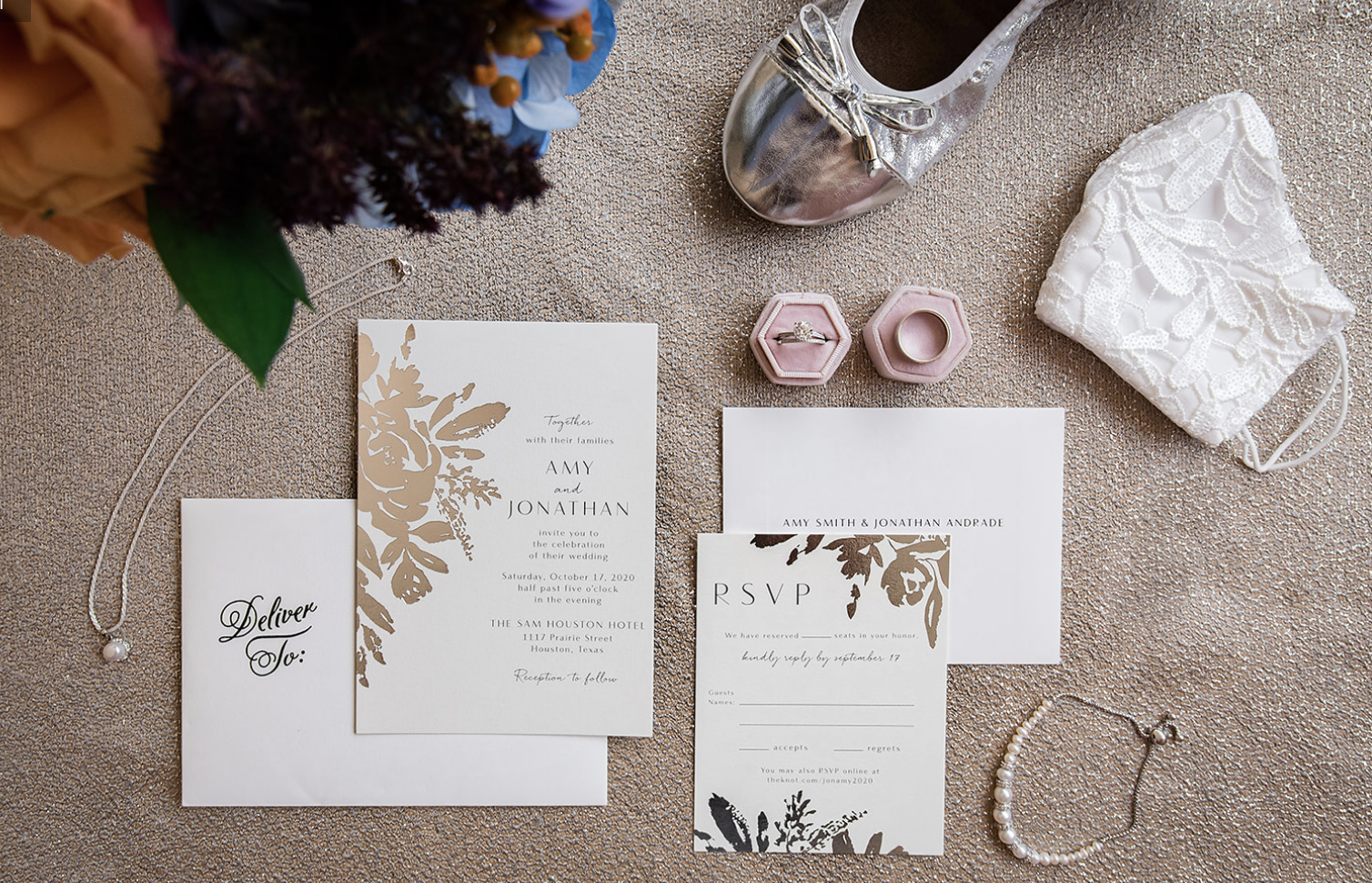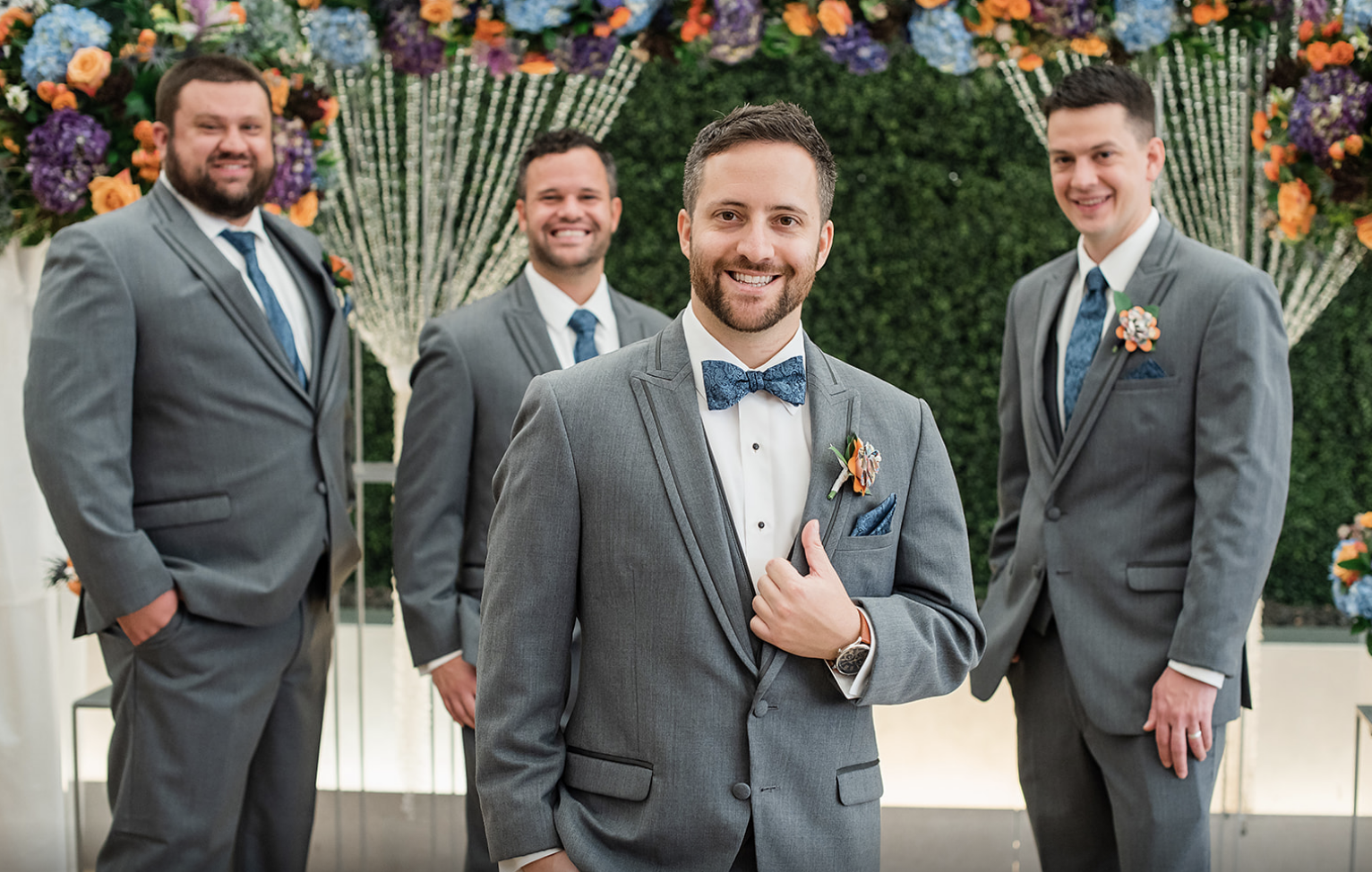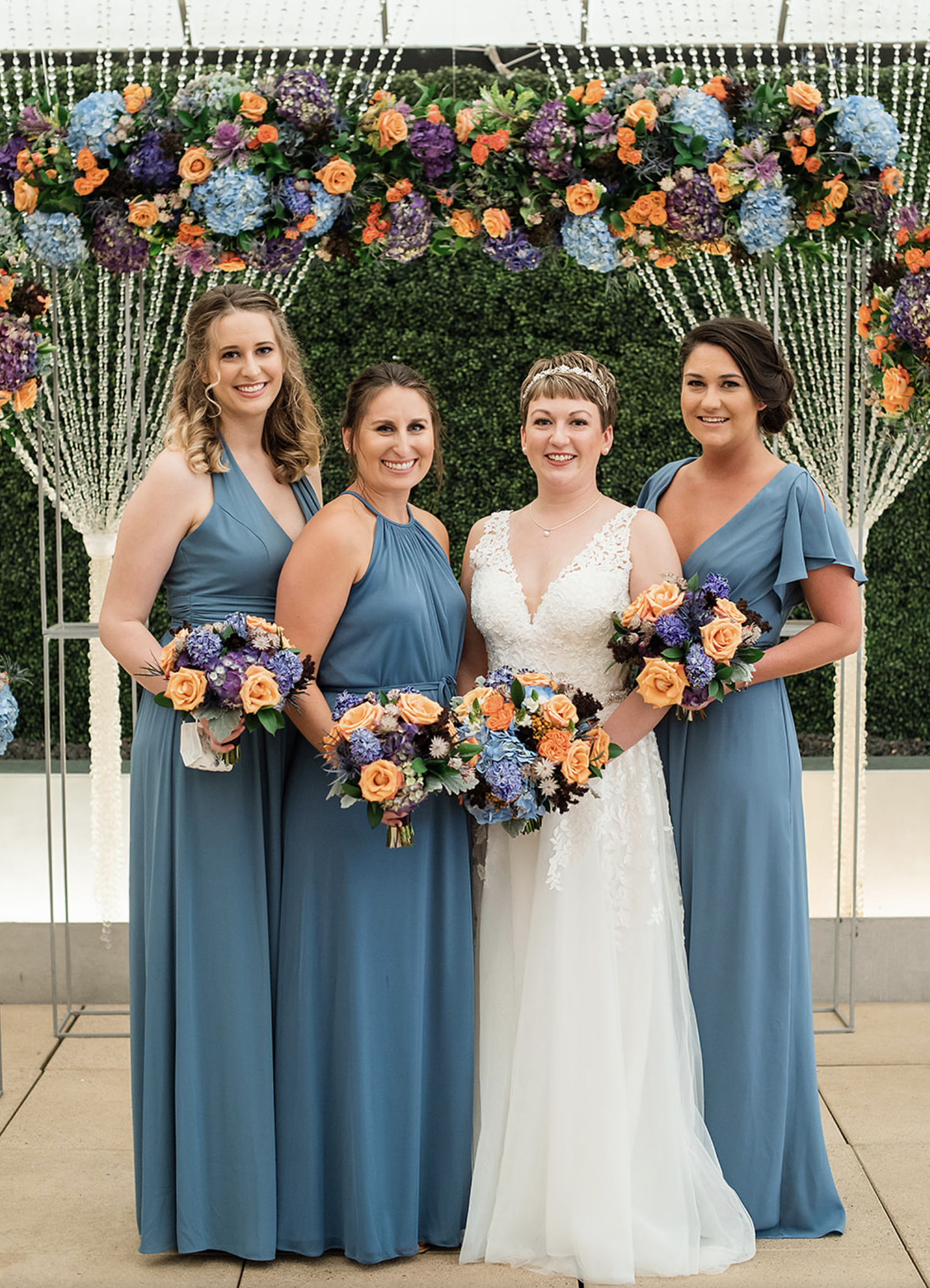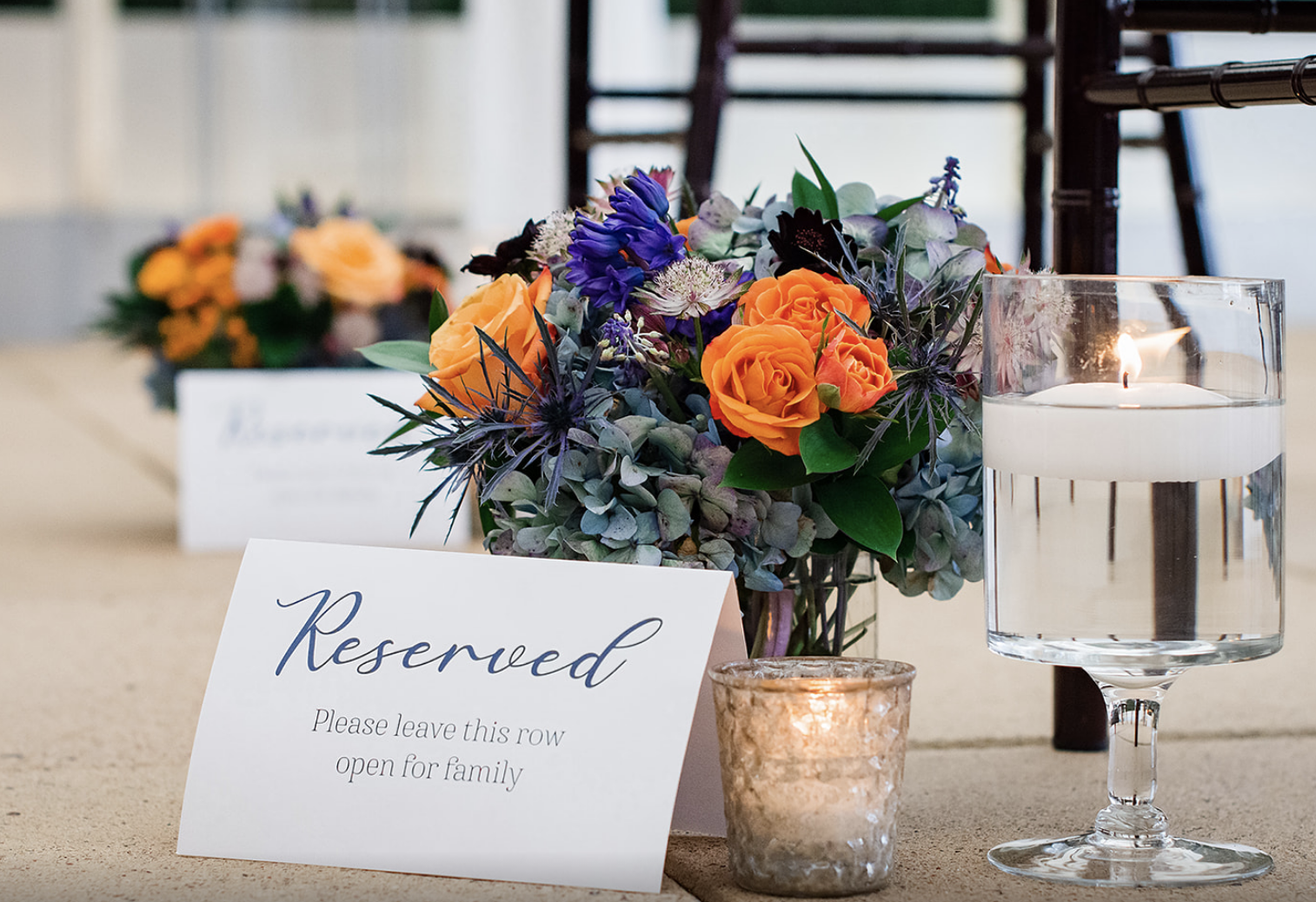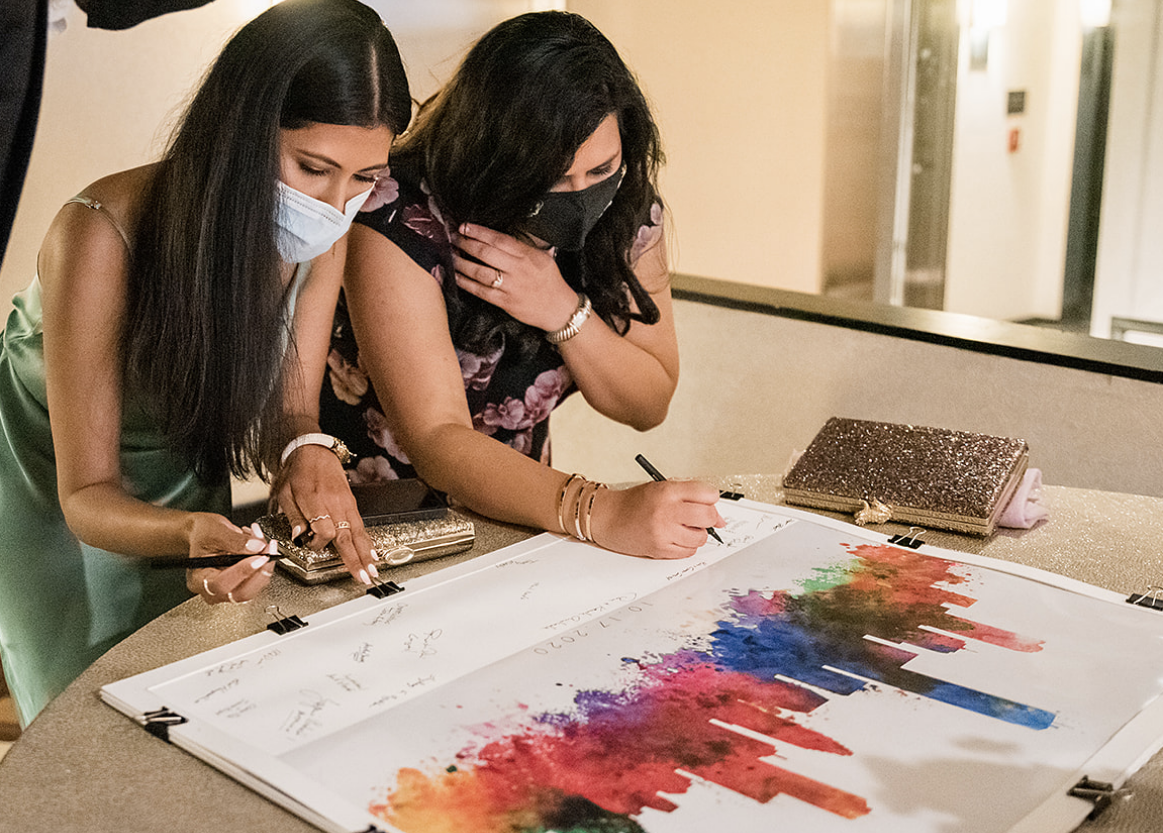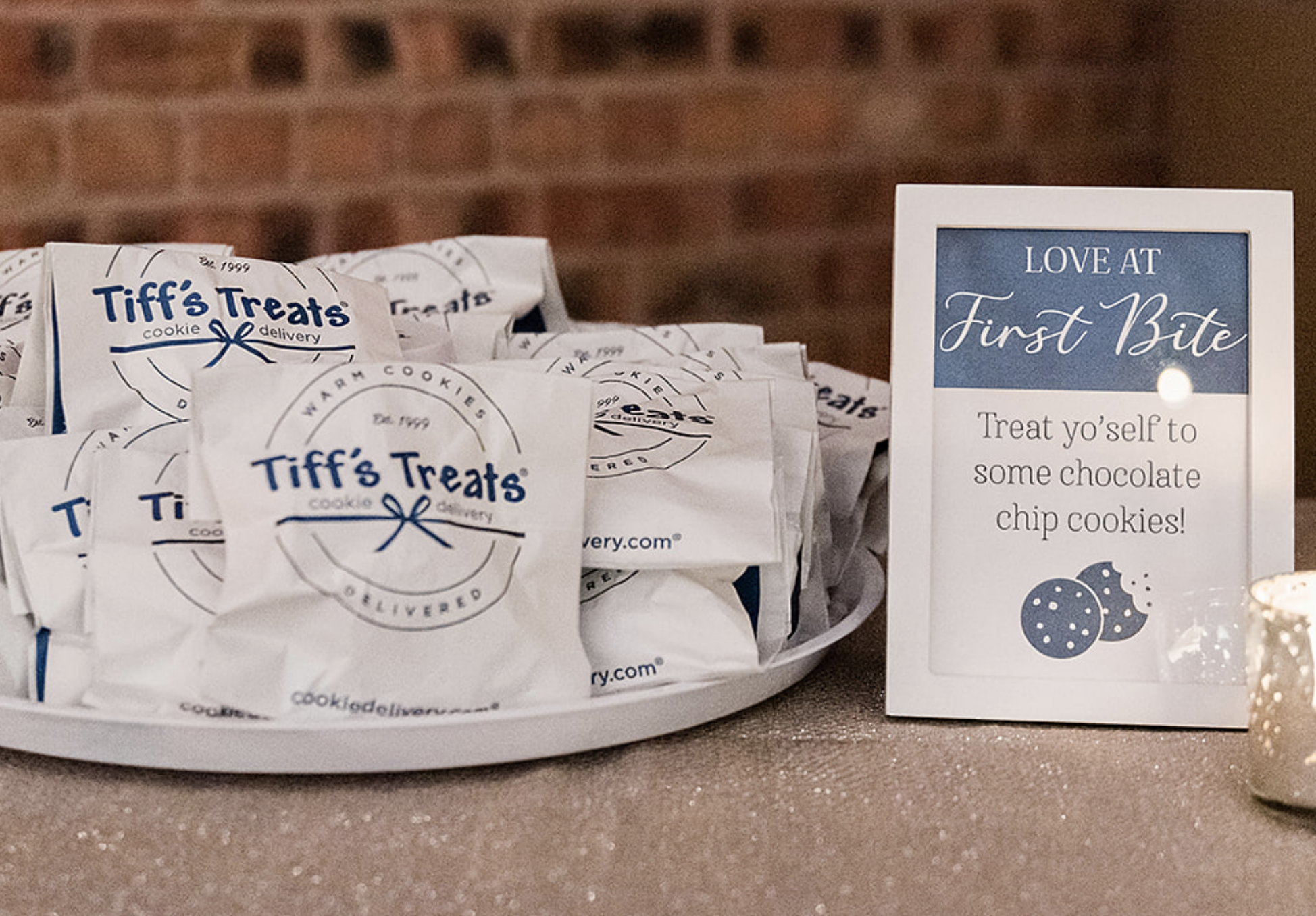 "A Whimsical Jewel-Toned Wedding at The Sam Houston Hotel" –  Spotlight Weddings in Houston Vendor – Venue + Caterer: The Sam Houston Hotel – Curio Collection by Hilton
Contributors: JMG Photography / Hannah Hester at Loose Ends Event Design / SCF Events / House of Hough / Cakes by Gina / Dee Rock TV / JJ Essen Entertainment