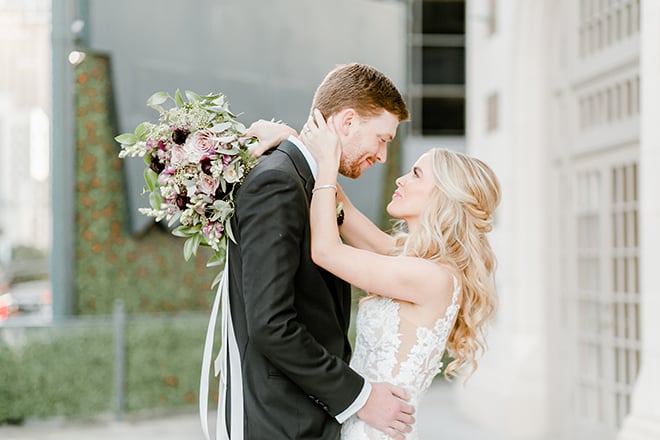 "Weston proposed in Brooklyn overlooking the water with the NYC skyline in the background," remembers bride Liles. "It was absolutely breathtaking." After finding inspiration within the pages of Weddings in Houston magazine, Liles planned a wedding that was both a "fun and memorable" affair with a "romantic" theme. "Our venue was beautiful without any decor, but I knew I wanted to dress it up in a big way for our day," says the bride, who describes a ballroom filled with greenery and colorful florals in a stunning palette of mauve, blush, and creams.
The celebration included personal touches such as a live painter, custom cocktail napkins to include their pets, with cute sayings: "Raise the woof," "Guard your drink," "Purr me another," and "Hightail it to the dance floor" and Weston playing "Tiny Dancer" by Elton John with the band on stage. The bride adds, "We also incorporated some very non-traditional aspects—I had a Bridesman, and Weston had a Best Woman." Photographer Amy Maddox expertly captured the celebration through her light and airy photography style. "Everyone has asked us what our favorite part about our wedding was, but truly the whole day was just the best day ever. All of it coming together the way I'd very thoughtfully planned was so awesome!"
Join us in celebrating this sweet young couple's romantic mauve, blush, and creams fall wedding, all stunningly documented by Amy Maddox Photography. Congratulations, Liles & Weston!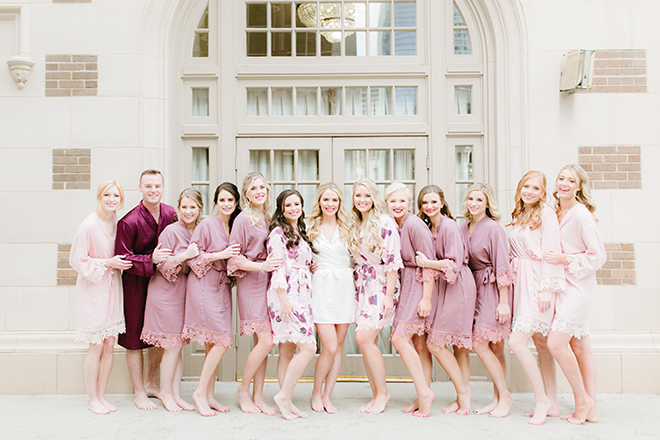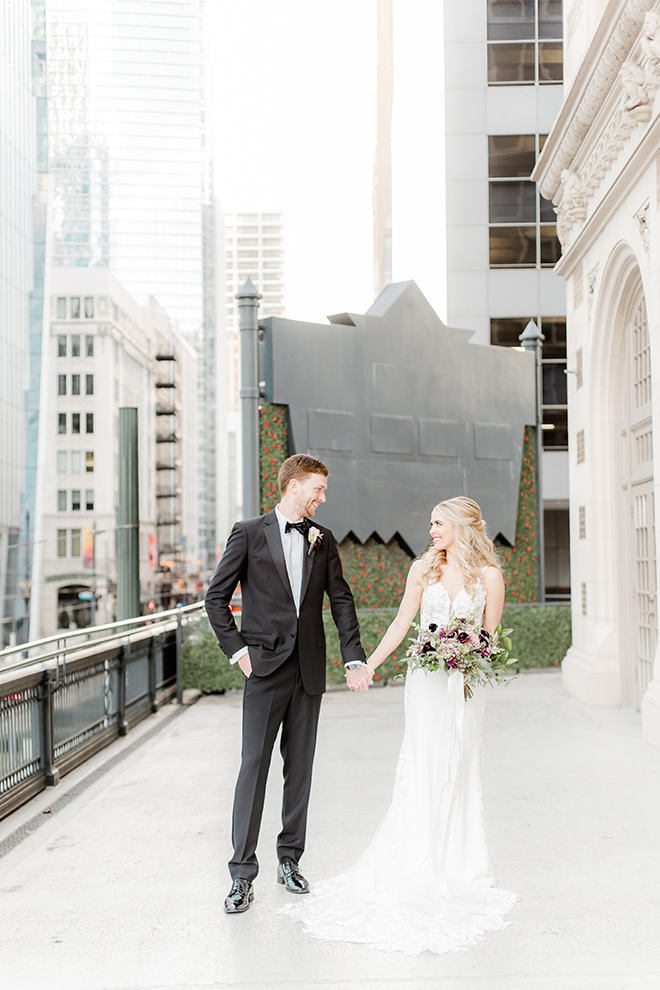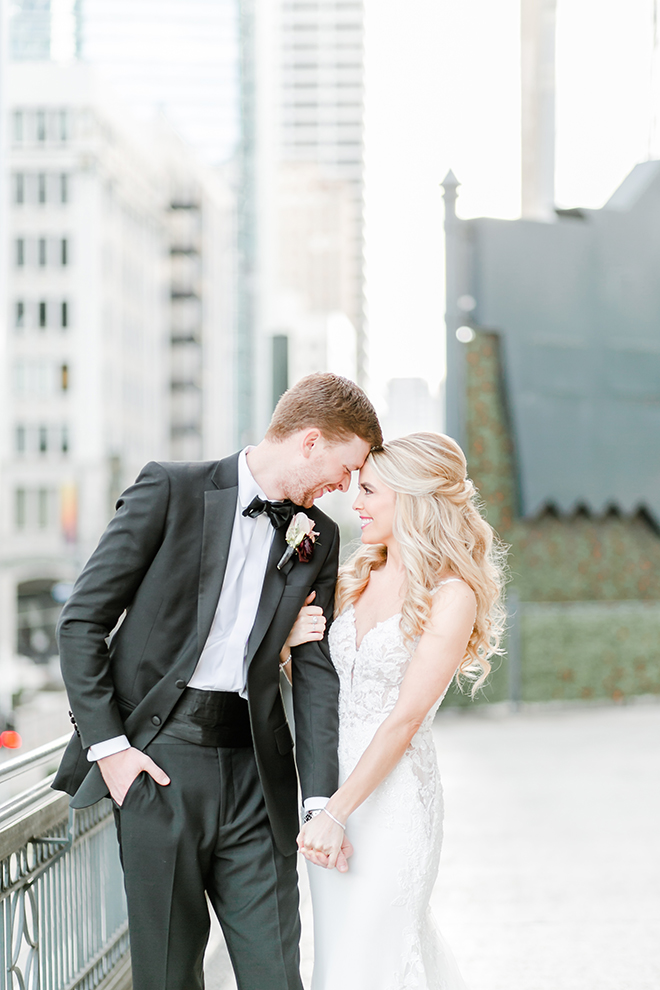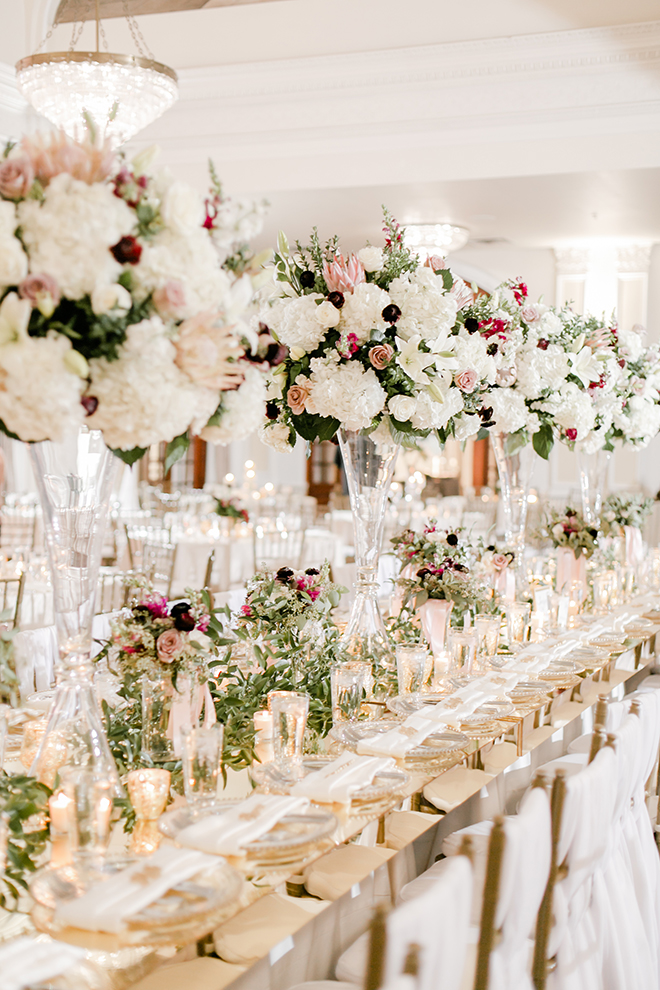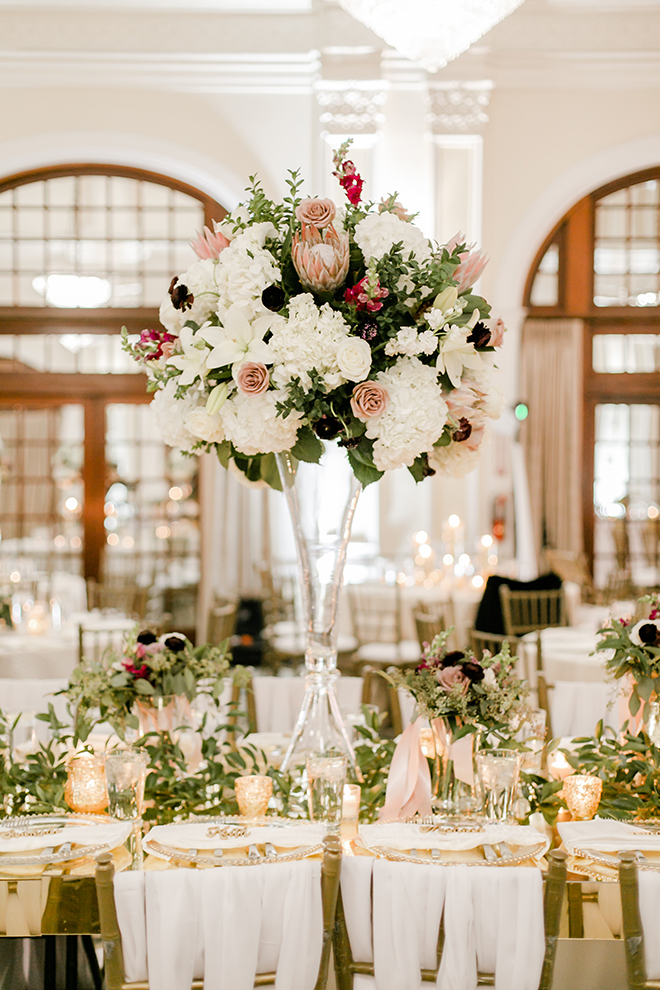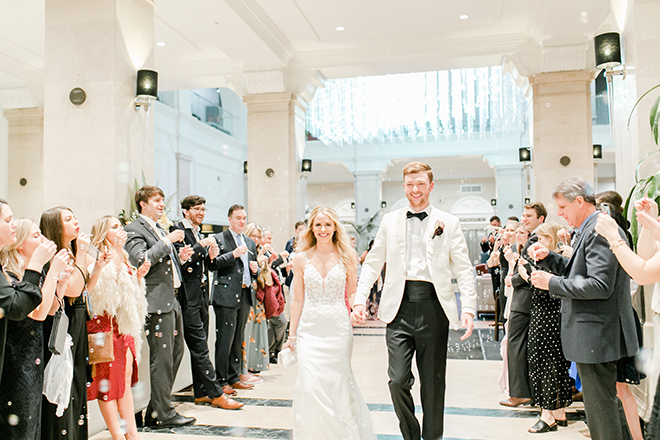 "Mauve, Blush And Creams Fall Wedding By Amy Maddox Photography" Spotlight Houston Vendors – Photography: Amy Maddox Photography | Venue: Crystal Ballroom at The Rice
Contributors: Texan Bride / Two Be Wed / Floral Events / The Perfect Touch / Brickhouse Bridal / The Black Tux / Sunny Hair and Makeup Artistry / Robert's Fine Jewelry / Bella Bridesmaids / Thompson + Hanson Ivy House / Password Band