---
5 Registry Tips for Couples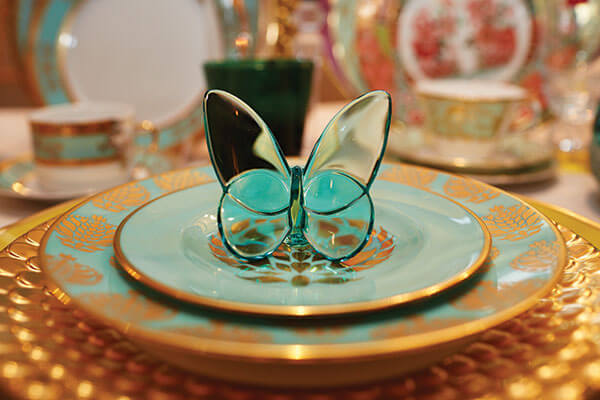 Photo: Civic Photos - Registry Items: Blue Leaf
Your gift registry is one area where both parties can, and should, take an active part in planning. After all, the wedding gifts you select will lay the foundation for your newlywed life, and lifestyle—from everyday living, to special occasions, to whipping up drinks and flipping grilled eats for friends, family and, with frequency we hope, just you two. So get in there and get registered!
1. Make a plan, together. Before you start aiming that scanner at every nifty gadget that crosses your path, you and your fiancée should sit down together to discuss what you need and what you want. Make a date of it: Enjoy a nice dinner, maybe pour a couple glasses of wine, and start talking about the items you both bring to married life, and what gaps you might need to fill. Organize your list by categories such as bedroom and bathroom (sheets, blankets, towels), kitchen (cookware, appliances, knives), entertaining (dishes and serving pieces, barware, grill accessories) and "just for fun" (technology, tools, art).

2. Do your research. Keen on adding a juicer or electric grill to your gift list? Don't just default to the first one you see. Check out consumer reviews and think about quality and durability. You want your registry items to last well beyond your first anniversary.

3. Consider your hobbies and interests. Long gone are the days when wedding gift registries were all about china patterns and chip-and-dips (yeah, it's a thing, look it up). Today's registries speak to wedding couples' real lives, both as a couple, and as individuals. Are you avid campers or fitness enthusiasts? Do the two of you like to take off traveling every chance you get? It's totally acceptable and appropriate to include items in these areas on your registry list.

4. Don't neglect the good stuff. Your registry isn't just any old shopping list. It is the guide your guests will use to choose gifts with which to celebrate and honor your marriage. And some of them will want to splurge. If you've always pined for an awesome crystal whiskey decanter set, a killer mountain bike (one for her, too, please), or a top-of-the-line espresso machine, now is the time to let those who love you turn your fantasies into reality.

5. Mind your manners. Now that you've chosen all these great gifts for your registry, you want to make sure you make your awesome selections known far and wide, right? Um, sort of. Before you start Tweeting links of your top gift picks to everyone you know, remember: Registry etiquette is just as important as registry shopping. Let your mom, your fiancée's mom and perhaps your bridal party know where you are registered, and let them share that information with guests. You can also include your registry information on your wedding website if you have one, but not on your invitations. Spread the word properly and graciously, and you'll be rewarded handsomely, and with love.
You Might Also Like