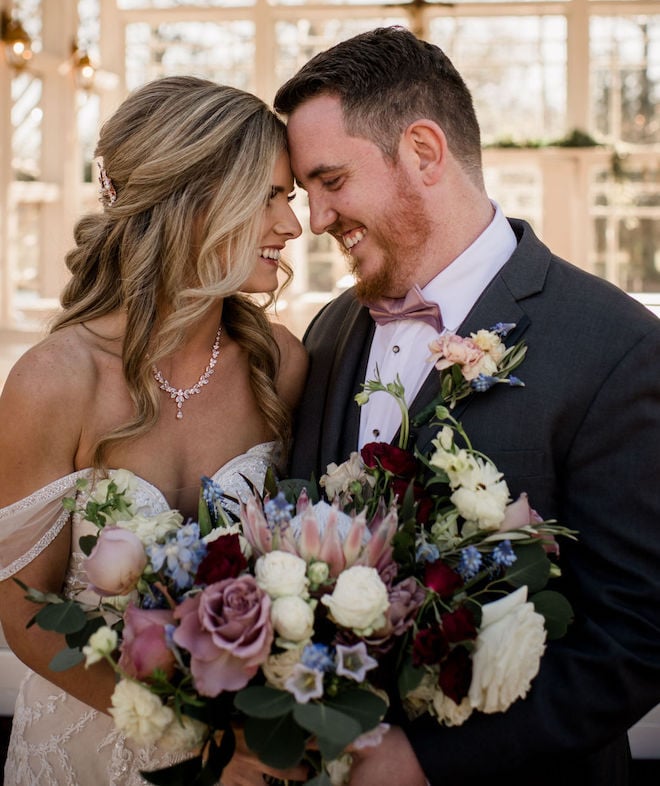 Savannah and Brendan met in 2019 when they became coworkers, and Brendan was always finding an excuse to be in Savannah's presence.
However, Savannah didn't see the spark until they played ultimate frisbee with a group of friends and noticed his competitiveness matched hers. The couple started dating through covid, and Brendan finally popped the question on a family vacation to Florida in 2021. Savannah says, "When I turned around to ask him a question, he was on one knee asking me to marry him. I was so nervous and shaky that when he tried to put it on my hand, the ring dropped and almost fell between the cracks in the bridge, but thankfully Brendan caught it. Phew, crisis averted!"
The couple had a romantic alfresco wedding on March 12, 2022, at 7F Lodge & Events on a beautiful evening with spring florals beginning to blossom. The couple chose burgundy and mauve for the bouquets and bridesmaids' dresses, adding pops of color to the charming white chapel. They had rustic details throughout the ceremony, including the flower girls' tin bucket, burlap pillow with lace detailing, candle holders, and the groom's cowboy boots. The reception had vintage chic touches with rose centerpieces and glowing candles.
The wedding continued with Savannah and Brendan's loved ones dancing the night away in the cozy lodge. Savannah and Brendan had an intimate moment when they snuck out of the reception for a private dance in the chapel, soaking up all the love and special moments.
Keep scrolling to see more sweet captures where vintage chic meets rustic romance.
Congratulations, Savannah and Brendan!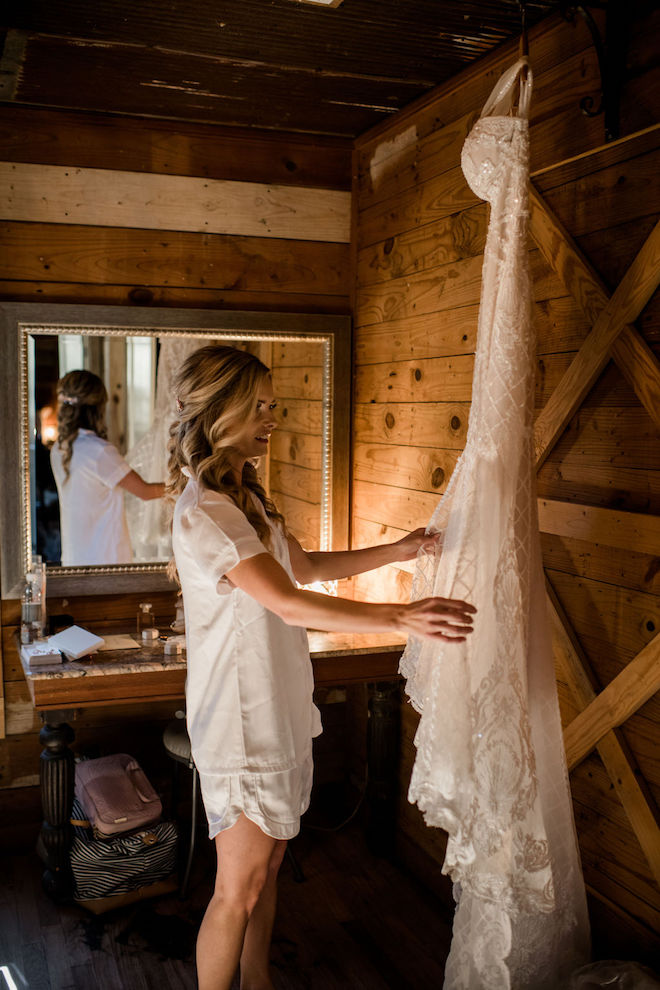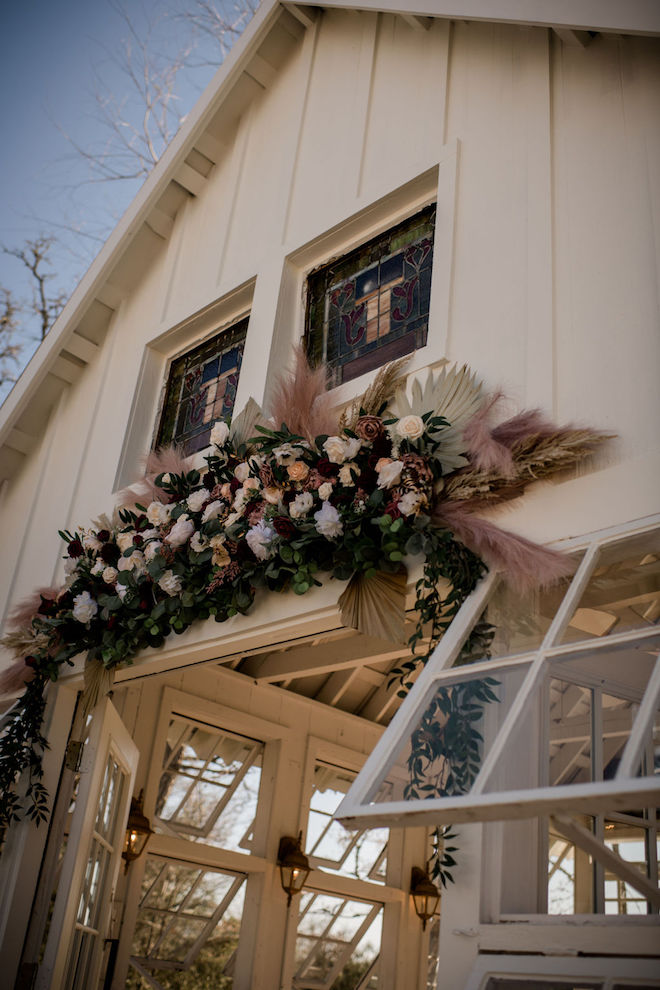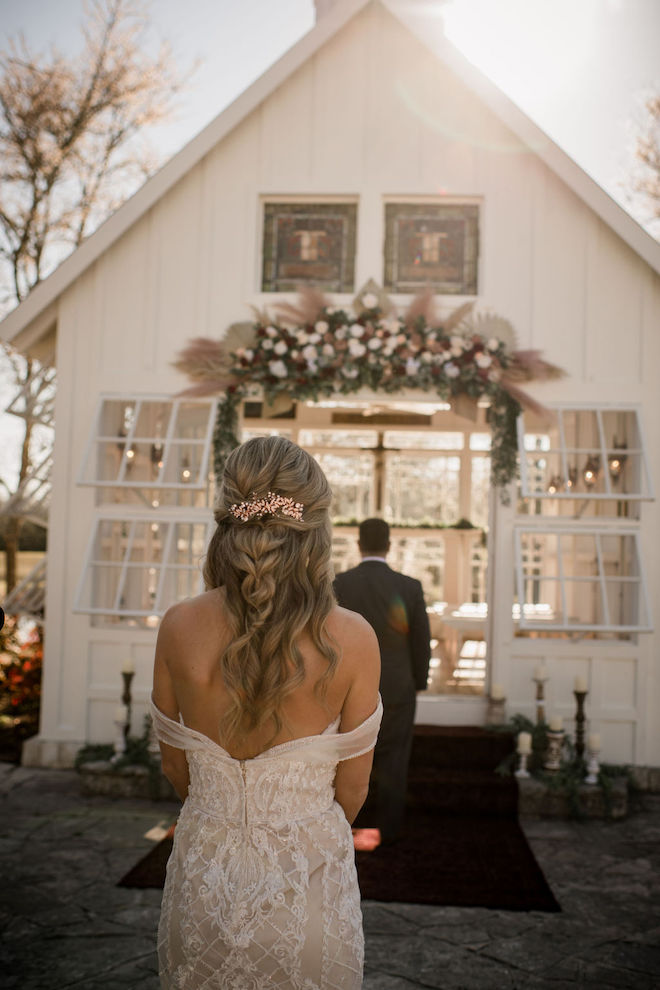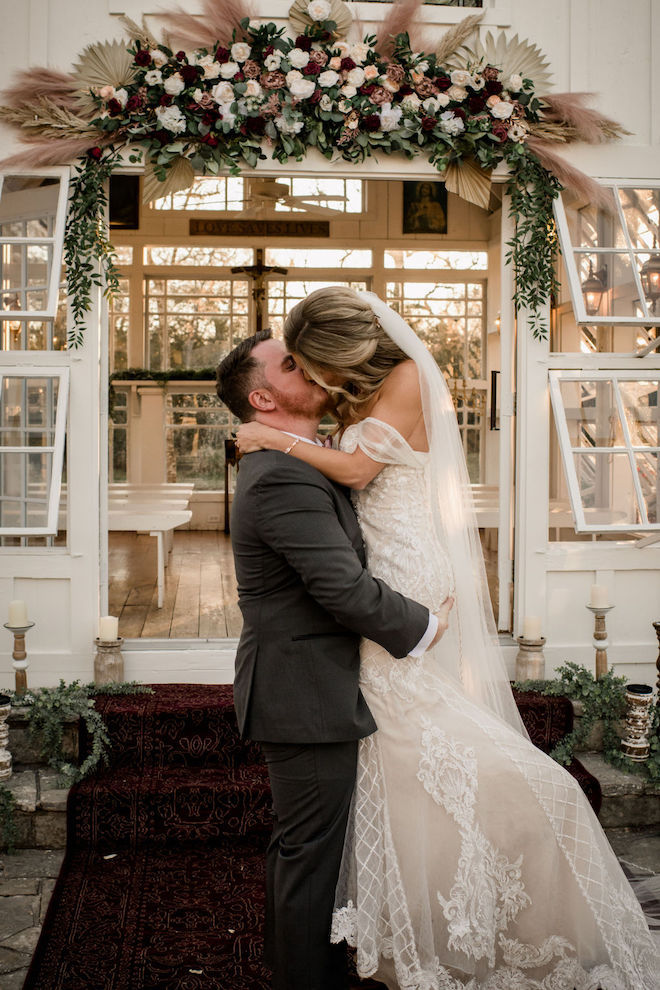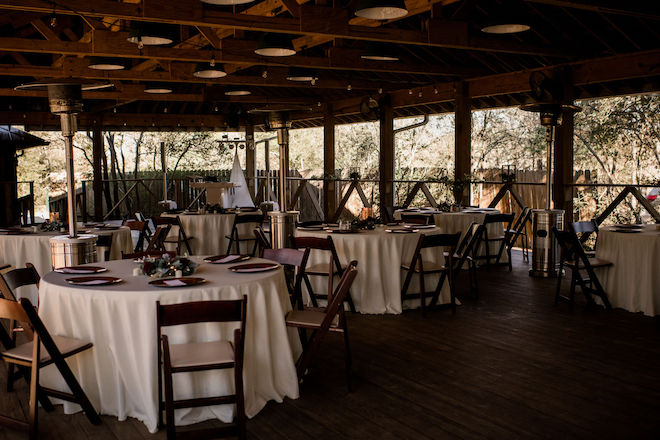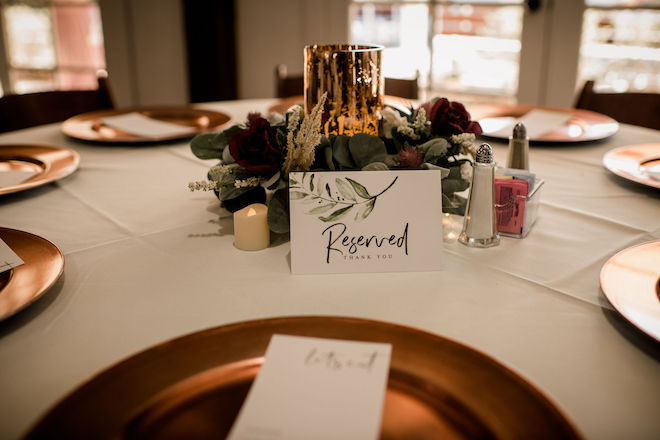 "Vintage Chic Meets Rustic Romance at this 7F Lodge & Events" Spotlight Houston Vendors – Venue: 7F Lodge & Events
Contributors: Photography: Jamie Hardin Photography / All Things Planned / Angelle's Floral LLC / Nelson and Co Designs / Hilton College Station / Alexandrea Sy / David's Bridal / Reverent Wedding Films / Men's Warehouse / DJ Franco Events / Maria Tirado / Naturally Flawless Beauty / Lottie-Da Designs / Wild Magnolia Photo Booth / Epicures Experience