Ann and her social media savvy friend decided to make a deal in 2019. Ann promised her friend that if she could find her match made in heaven, she would purchase her a brand new pair of Christian Louboutins as a finders fee. So along came Michael with a heartfelt message on Ann's profile, and the rest is history.
After a year of dating, Michael surprised Ann with a romantic proposal during a family photoshoot. Flash forward to April 23, 2022, the couple pledged their love with a timeless blush and wine-colored wedding at the historic Sam Houston Hotel nestled in Downtown Houston. The couple's loved ones and, most importantly, their four-legged son was alongside them in their celebration of love, commitment and passion. Ann and Michael were not only celebrating their wedding but reuniting with friends and family, some of who they hadn't seen since the beginning of the pandemic.  They also repaid Ann's friend with the promised Christian Louboutins, known as "the best money ever spent," says the bride.
Brilliant red, ivory and burgundy florals and lush, verdant ivy decorated the elegant open-air ballroom. The wedding overflowed with intricate detailing, from the gold invitation suite all the way down to Michael's whimsical Star Wars-inspired cufflinks.
One of the couple's favorite moments from their big day was the live painter, Rendered Moments, who hand-painted the essence of the couple's wedding day with a keepsake live painting of the happy couple.
Scroll down to see more photos from this gorgeous affair at Sam Houston Hotel. Congratulations, Ann + Michael!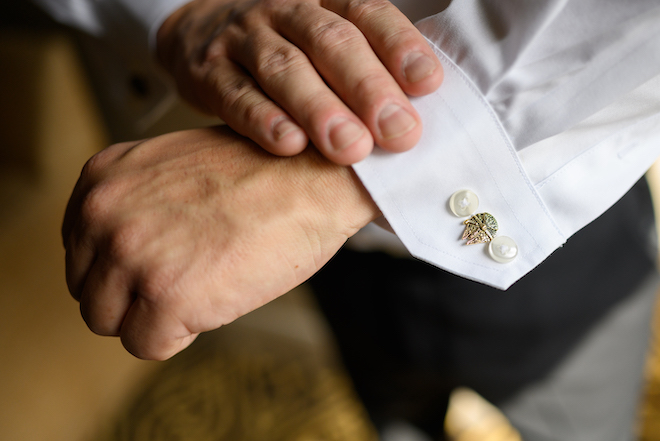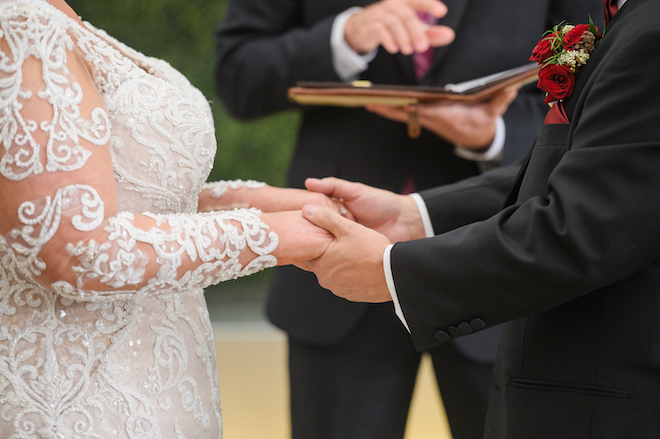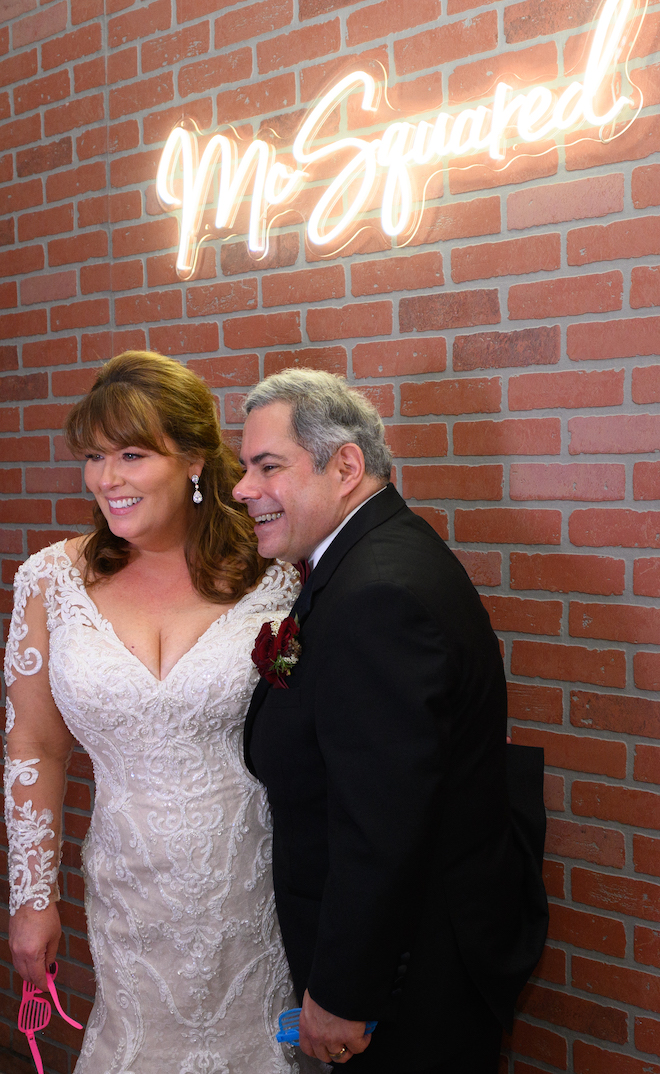 "Timeless Wine-Colored Wedding At The Historic Sam Houston Hotel" Spotlight WiH Partners – Venue: Sam Houston Hotel | Live Painter: Rendered Moments
Contributors: Matt Trevino Photography /Misty Rockwell Artistry / Keaton Events / The Senterpiece / Supreme Cakes / Darker Side DJ's /