Tag: luxury engagement shoot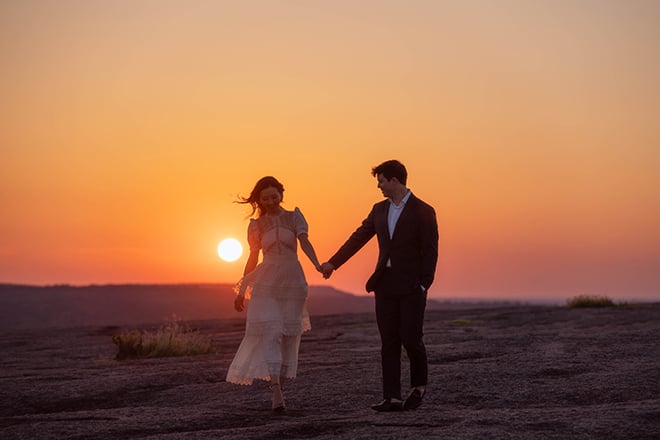 We are beyond thrilled to share Cathy and Phillip's stunning sunset engagement photography session, beautifully captured by Stephania Campos Photography!

Matt and Kristine first met 7 years ago and bonded over their mutual love for traveling. Every summer the couple would travel together to a different country or a new state. In addition to loving adventure, Matt and Kristine enjoy spontaneity. They would draw country or state names out of a hat in order to choose their summer travel destinations. Their first international trip was to Costa Rica, and this was where they truly fell in love. "People always say you learn the most about your mate when you travel, so here we are conquering the world one travel at a time," Kristine says. Their love for adventure shines through in this stunning private airplane engagement shoot captured by Barett Henry of Civic Photos. "I thought it was very ironic to have a shoot with a private plane, because it literally describes us both," Kristine says.
Big thanks to Houston-based photographer Civic Photos for sharing these gorgeous images, and to Matt and Kristine for sharing their beautiful and adventurous love story!