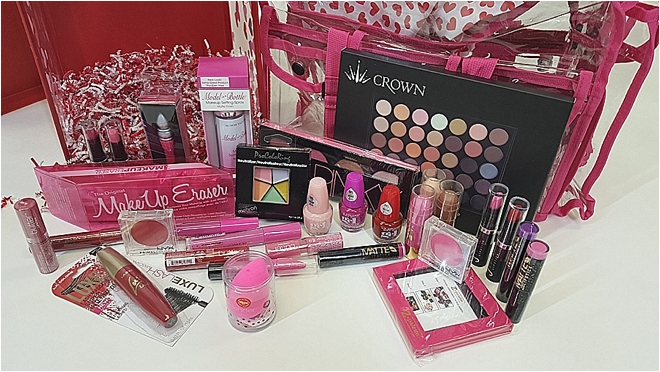 Photo: The Make-Up Artist Project
What if you woke up tomorrow to discover $300 worth of the world's most prized professional cosmetics waiting for you to dig in…and doll up?? That's exactly what will happen for ONE lucky Houston bride-to-be, on the morning after next week's incredible, ultra-luxe I Do! Wedding Soiree at The Corinthian.
How's that? Well…one bride who purchases her tickets from now through midnight tomorrow to Houston's signature wedding fantasyscape & VIP cocktail party—coming to The Corinthian on Thurs., Feb. 4 @ 6 p.m—will SCORE a hand-picked selection of the best professional makeup products of 2016, courtesy of The Make-Up Artist Project, Houston's top resource for pro makeup artists!!
Contouring, highlighting, brows, lashes, drama, transformation—the MUA Project's experts are the best in the business, and they've hand-selected a BUNCH of their absolute favorite cosmetics and tools, just for us…well, just for YOU, Houston bride.
TO ENTER:
Purchase your I Do! Wedding Soiree pre-sale tickets between NOW and 11:59 p.m. Friday, Jan. 29.
Register with Weddings in Houston to receive VIP event invitations, special vendor offers and entry for exclusive bridal, wedding and travel giveaways.
Speaking of which…when you purchase your tickets and enter to win our MUA Project Giveaway, you ALSO will automatically be entered to win our 5-Night Island Getaway at Bermuda's most beautiful honeymoon resort, Pompano Beach Club.
We'll notify our winners of each giveaway prior to the I Do! Wedding Soiree, and announce winners live, at our fabulous event.
Do NOT miss this opportunity, darlings. Get in it to win it…and get yourself, your boo, and your entourage to the I Do! Wedding Soiree at The Corinthian, next Thursday evening. It's like nothing you've ever experienced!!