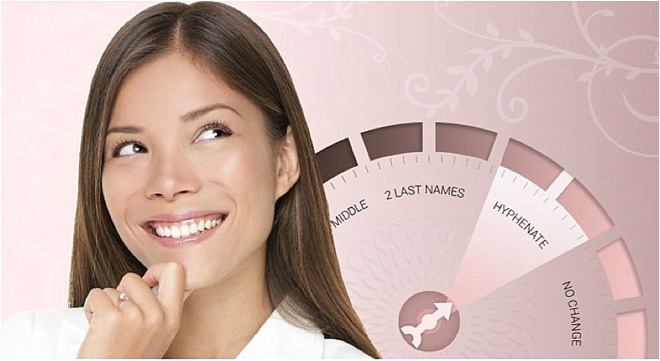 Photo: MissNowMrs
If you think finding the love of your life and planning/putting on the wedding of a lifetime is a process fraught with obstacles and challenges…just try switching your life over to your new married surname. Figuring out which identification cards and accounts you need to switch to your married name and then doing so can take hours—hours that you could be spending kissing, canoodling, antiquing, watching "Real Housewives" together in your matching jammies…that kind of thing.
Fortunately for our lovely Houston brides, we discovered MissNowMrs's unique name-change service, which guides brides through a series of questions and uses answers to auto-populate all of their state and U.S government name-change forms, as well as notification letters for all their creditors, and then supplies detailed filing instructions for each form/letter. A MissNowMrs gift card makes a great shower gift, so make sure your mom, his mom and all your 'maids and BFFs know!
Even more fortunately for y'all, we're giving away 10—count 'em, 10!—MissNowMrs service packages to 10 lucky Houston brides. To enter for your chance to win, simply:
1.)     Email us your name, fiancé's name, wedding date and booked or hoped-for Houston wedding venue.
2.)    Sign up for WeddingsinHouston.com (you'll qualify for this bridal giveaway & oodles of others worth thousands of dollars, plus you'll get access to exclusive events, parties, trunk shows, vendor discounts and the most comprehensive wedding-planning tools and resources a Houston bride could wish for!)
3.)    Wait. We'll notify our winners on MONDAY, JUNE 30, and provide each with an exclusive MissNowMrs promotional code to redeem your name-change service…when you're good and ready, of course.
Good luck, loves!