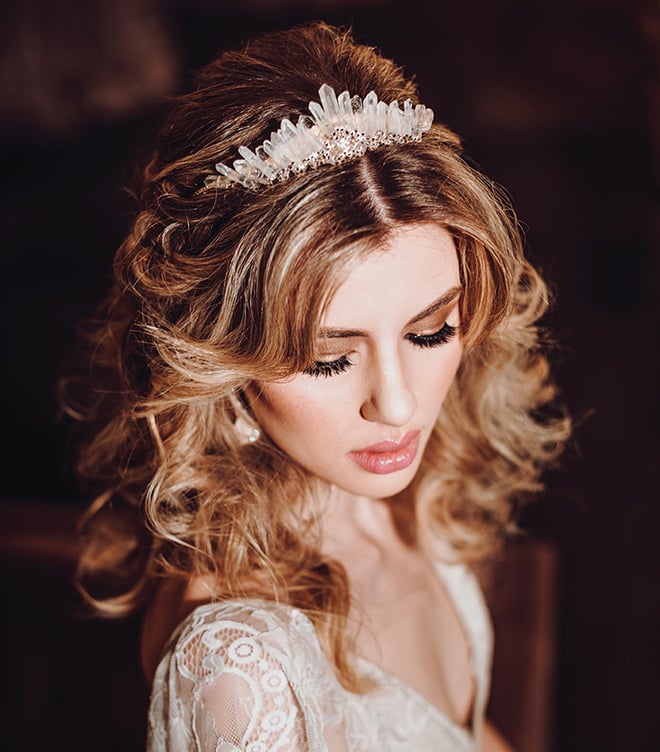 Whether you choose a regal updo, a side-swept bun, long and loose waves, or a chic braid, pick a hairstyle that complements your gown's neckline. Then complete your look with makeup that plays up your best features, both in photos and IRL! Be ready for your wedding close-up with one of these top bridal hair and makeup stylists.
Side-Swept Low Bun & Big Lashes
For a timeless look, keep your hair simple with a sleek side bun and put the focus on your eyes with full, feathery lashes.
Loose Beach Waves & Glam Eye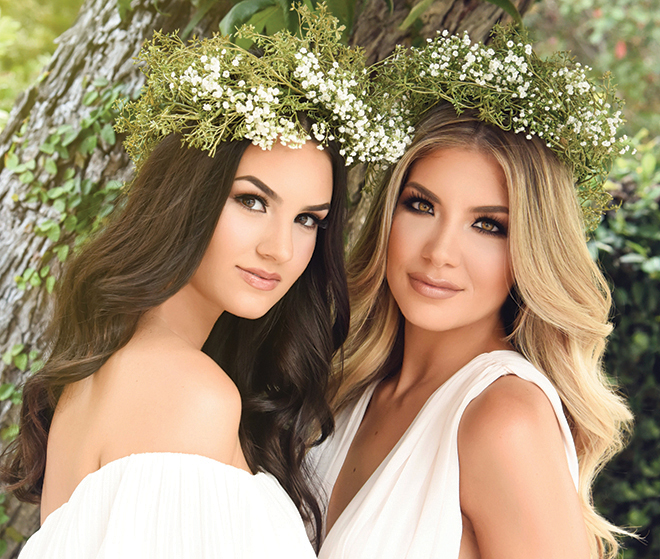 Perfect for a beach or boho wedding, long loose waves and captivating eye makeup are the epitome of laid-back glam.
Side-Parted Waves & Pink Hues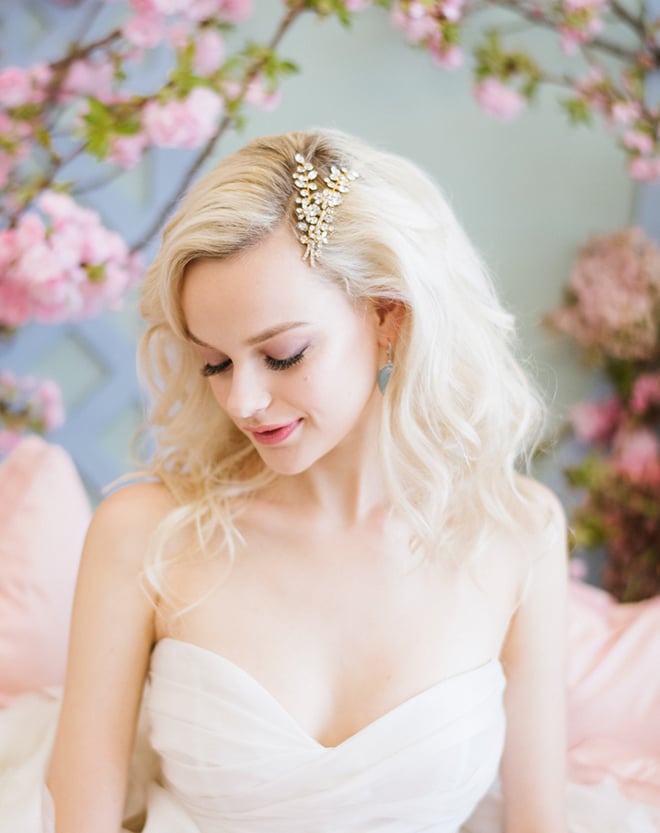 Play up your feminine side using pink hues with your makeup for a soft glow. Adding a dainty hairpin to side-parted waves will convey a touch of elegance.
 Playful Curls & Natural Glow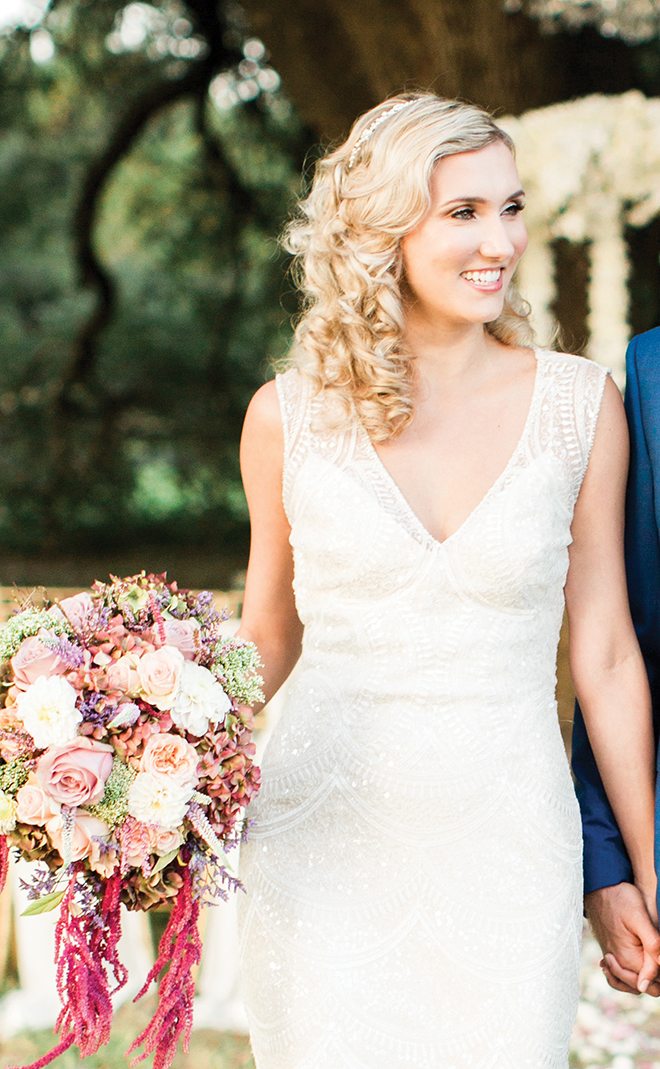 Enhance your natural beauty with bouncy curls to frame your face for a look that is both fresh and playful.
Textured Updo & Bronzed Contour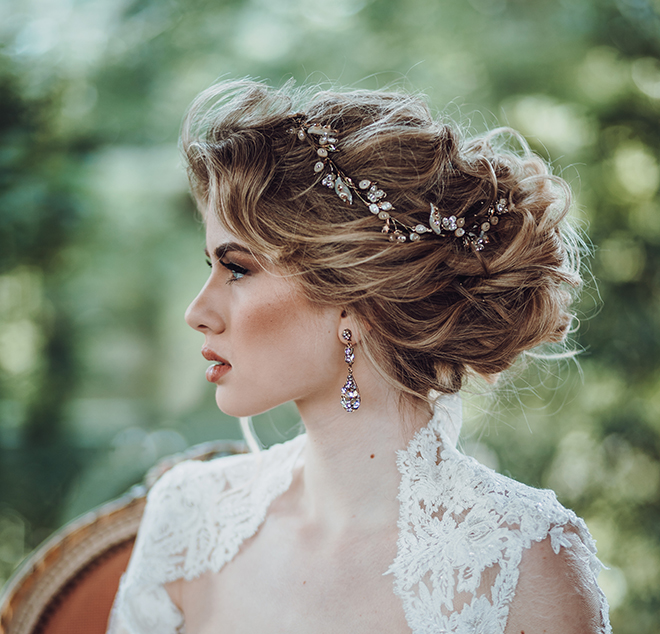 Update a regal updo with textured waves and accentuate your cheekbones using bronzed contour for scultped perfection.
Braided Bun & Smokey Eye
Bring a bit of an edge to your bridal hair and makeup look with a soft smokey eye and a sleek braided bun. It's a look that is both chic and modern.