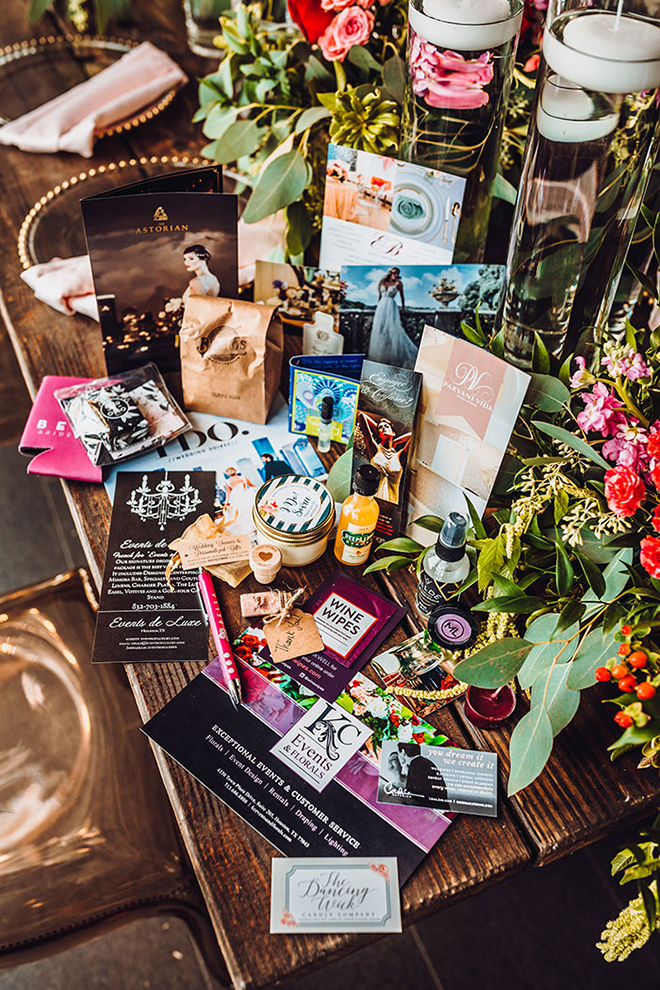 Photo: Ama by Aisha
The I Do! Wedding Soiree, coming to the Corinthian-Houston on Thursday, Feb. 8, is Houston's first-class wedding planning event! Part of what makes the Soiree so special is that every engaged couple receives VIP treatment, including a custom-curated gift bag filled with premium swag. So what's in the bag? Luxurious, locally sourced and organic beauty, hair care, and skin care products, favors, gifts and products for the home, jewelry, accessories and fragrances are only a few of the items we pick out… just for you!
Photo: Ama by Aisha
Our October 19, 2017 I Do! Soiree at The Astorian featured these fine retailers:
Wine Wipes – Stain Removing Wipes
PreHeels – High Heel Treatment Spray
Balanced Roots – Love Bomb Bath Bomb
My Soapgrams – Hand Crafted Designer Fragrance Soaps
Well-Kept – Screen Cleansing Towelettes
Peach & Lily –  Assorted Sheet Masks
Antica Farmacista – Body Butter in Prosecco
Olle E Osso – Balm No. 8 Persimmon Tinted Balm
The Dancing Wick – Customized Wedding Cake Soy Candles
Event City Design – Customized Wine Cork Favors
Red Flower – Illuminating Rose Collagen Renewal Face Serum
Harvey Prince Organics – Fragrance Samples in Hello, Petaly Noir, & Sincerely
Model Launcher Cosmetics  – Kashmir Kolor Eye Shadows
Picture Perfect Papier – Customized Matchbook Favors
Wilde Gatherings – Sweet Blend No. 8 Aromamist – Rose Water, Sandalwood, Vanilla & Bergamot
Bering's – Gourmet Coffee
Roxy Benton Designs – Customized Stickers and Lip Balms
Castleberry Hill – Customized Stickers
Lizush – Handmade Bath Salts
A Day To Remember – Customized Lip Balm
Cordua Catering – $500 Gift Card Toward Catering Services
Deep Eddy Vodka –  Orange Vodka Mini Bottles
Swag envy? Join us at the next I Do! Wedding Soiree on Thursday, Feb. 8 at the Corinthian-Houston… and grab yours!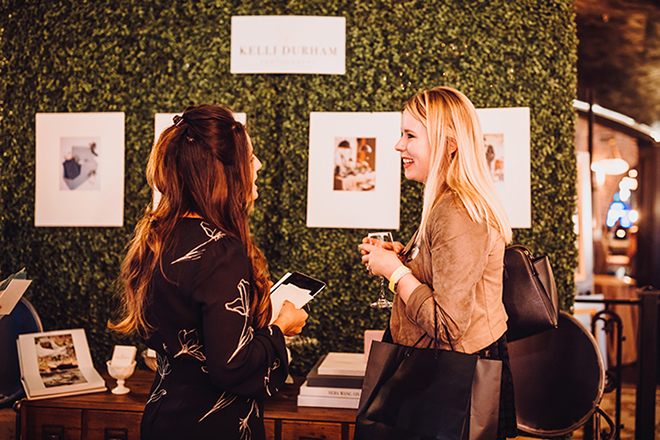 Photo: Ama by Aisha