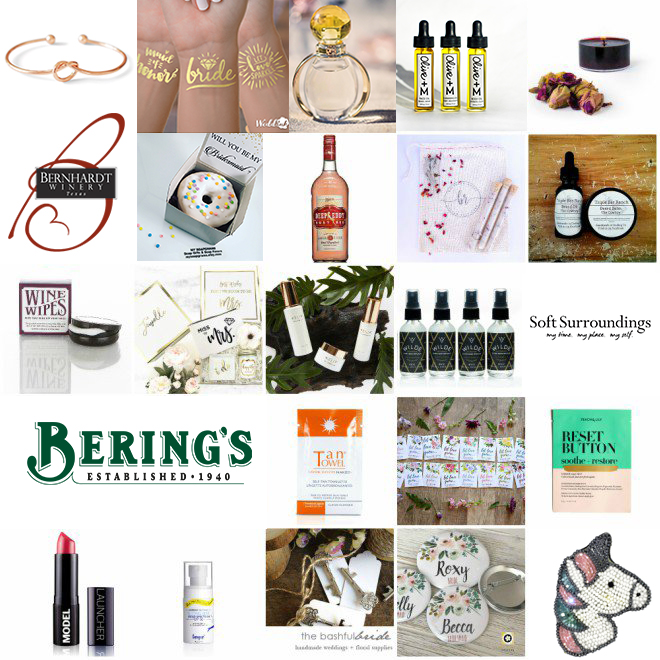 Sure, the exhibitors are the absolute crème de la crème. And the food and cocktails, from Houston's hottest caterers, are uh-mazing. And the floral fantasyscapes literally elicit gasps from attendees as they ascend the steps of the Corinthian-Houston and get their first glimpse of the space. But TBH, it's the swag that brings the biggest smile to our brides' faces when we hand them their custom-curated I Do! Wedding Soiree gift bags. And for this Thursday's Soiree—advance-sale tickets here, ONLY while they last—we're expecting our biggest smiles yet!
We're beyond thrilled to feature these hand-picked brands in our Feb. 8 I Do! Soiree gift bags, and we encourage each and every one of you (and your b'maids, sorority sisters, moms & entourages) to seek out their truly exceptional products when you're getting prepped, primped and ready for the big day…and the many celebrations leading up to it! We truly do seek out, try out and lovingly place these items in our Soiree gift bags, because we LOVE them, and we think you will, too. So enjoy, loves, and have fun checking out these awesome brands:
Armandos [I Do! Soiree exhibitor & caterer]
Bering's [I Do! Soire exhibitor]
And don't forget, pre-sale tickets are available at 30% off at-door price, ONLY while they last. Get yours now, and get ready to get gifted, gurrrl!