Your engagement ring is unlike any other piece of jewelry you'll ever wear—part treasured adornment, part profound promise, part enduring symbol of love. Which can make buying your engagement ring a pretty daunting prospect. Before you buy, get answers to your hard rock questions here!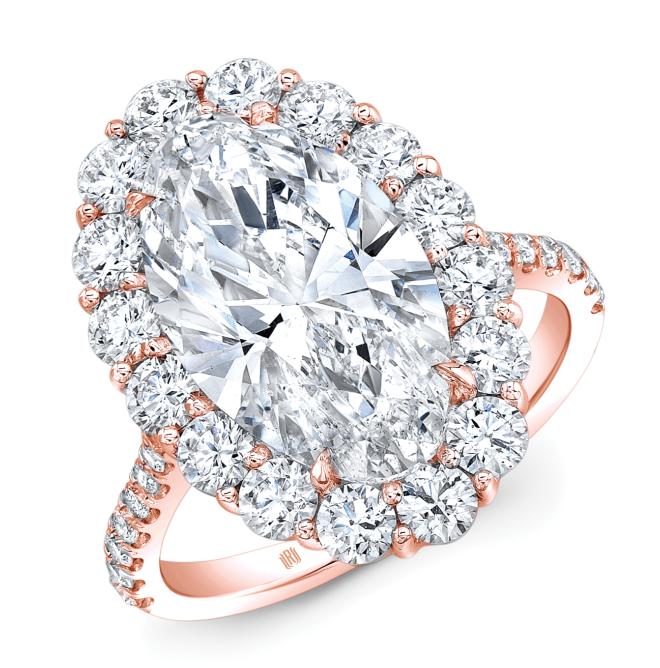 1. ROMANTIC SURPRISE OR ROMANTIC INVESTMENT?
First, decide how you'll decide on your ring. The element of surprise is part of most proposal fantasies. But so is the element of loving your ring. Before you set out on the path to engagement, talk with your future spouse about how involved you want to be in the engagement-ring-selection process. It's perfectly acceptable, and, in fact, advisable, to participate in choosing the ring you'll wear forever as a symbol of your enduring commitment. If choosing the exact ring you want is important to you, go with your partner to the jeweler, look at diamonds together, and try on rings that captivate you. If you truly want your partner to choose your ring himself, or herself, make sure he or she knows exactly what style you want, by sharing photos of rings you like, or having a close friend or family member convey this information and/or accompany your spouse-to-be to the jeweler, at least during the initial visit.
2. HANDS-ON EXPERIENCE
Shop in person, not online. Jewelry-designer and jewelry-retailer websites, and online ring photos, are invaluable resources for researching ring styles and getting ideas. But once it's time to actually shop for a ring, it's time for a visit to a brick-and-mortar jewelry store. Fortunately, Houston is home to a variety of excellent jewelry retailers, including Lewis Jewelers (with two locations, in Uptown Park and Clear Lake), trusted Houston family-owned Zadok Jewelers, and boutique jeweler Eklektic Jewelry Studio in Montrose. Your jewelry store should have a certified gemologist on site, and should offer both ready-to-purchase styles and custom design options.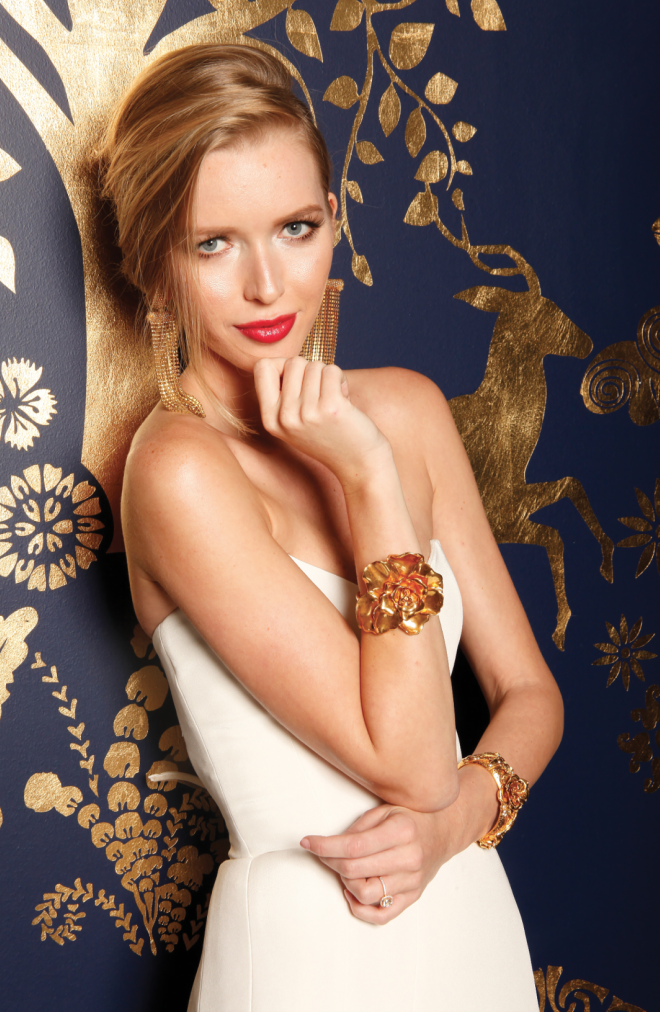 3. STONES FIRST, SETTINGS SECOND
Buy a loose diamond, then choose your setting. Purchasing a pre-set diamond engagement ring might seem like the most convenient, and least expensive, route to go when buying a ring. But that's really not the case. By purchasing a loose diamond, you'll be able to inspect the diamond fully, with a focus on the qualities that are most important to you (see tip #4), and it will be easier to stick to your ring budget, since you won't have to raise your budget, or settle for less, as you might with a pre-set ring. You'll also have the most flexibility with design, since you can create any kind of ring you want around your center stone.
4. CARAT, COLOR, CLARITY, CUT
Navigate the 4 C's with ease. With a loose diamond, you can work with your qualified gemologist (there should be one on staff at your jeweler of choice) to assess the four essential diamond features—carat, color, clarity and cut—and decide which are most important to you. Carat refers to the diamond's weight, while color and clarity refer to its hue, and any flaws or blemishes (most of which are microscopic in size) in the stone. Cut—not just the cut style (i.e. princess, cushion, square, etc.), but how the diamond is manipulated and shaped by a skilled gem expert— is arguably the most important feature of your diamond, because it, above all others, will determine the brilliance, or "fire," your finished engagement stone will have.
5. MAKE A TIMELESS CHOICE
Pick a ring style you'll be able to wear always. First and foremost, your engagement ring needs to fit you flawlessly. To ensure that it does, schedule fittings for when you are well rested (but not first thing in the morning, when you're most likely to retain water) and when your body is at a comfortable temperature—not too hot, not too cold. Also, while you may want to go for the biggest, most spectacular diamond you can afford—this is your engagement ring, after all—an excessively expensive ring may end up being a source of anxiety rather than admiration. Will you constantly worry about losing it? Will you perpetually be afraid of having it stolen? Will you be frantically inspecting it throughout the day to ensure all the stones are in place? This should be one of the happiest occasions of your life, so choose a ring that won't compromise that joy with the burden of worry. If you're active—an avid swimmer or intrepid rock-climber, or even an aficionado of twice-weekly hot yoga—make sure your ring fits snugly enough to move with you.
6. DON'T WORRY – BE HAPPY!
Protect your investment. Insuring your engagement ring or center stone is an excellent way to both protect the value of your ring, and secure your peace of mind. And if you're still inclined to fret over your ring, consider having a less-expensive copy made, with faux gems, to take with you when you travel—while your original remains ensconced in a locked safe, a bank safety-deposit box or private vault.