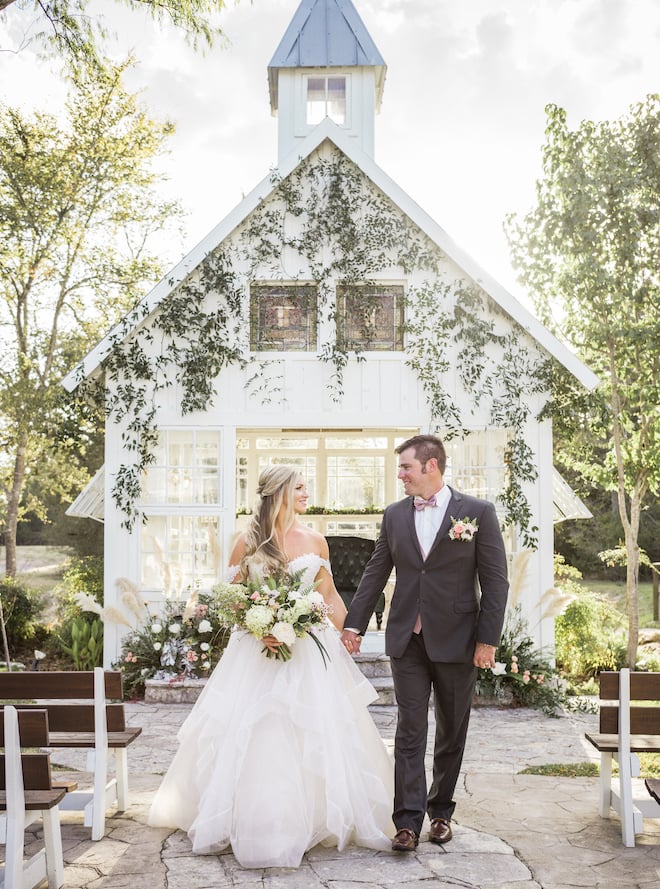 Picture this: you have been transported to a secret garden for your wedding day, surrounded by blooming florals, lush greenery and rich hues of green and pink. Doesn't this sound like a total dream?
7F Lodge & Events brought this vision to life with an enchanting garden-themed styled shoot.
The charming white chapel with draping ivy was the perfect backdrop to set the ethereal scene. Grand flower arrangements dotted the steps to the chapel, where the bride and groom models posed for pictures. The bride wore a princess gown, with her hair in loose curls pinned with a delicate flower, while the groom modeled a gray suit with pink accents, complementing the bride's whimsical look. In addition, the floral-filled invitation suites flawlessly matched the rest of the decor.
The romance continued in the reception hall with pink linens, singular blooms and candlelight. At the head of the room, a glass table with slate gray plates and an emerald green velvet loveseat awaited the couple. The magnificent four-tiered cake, garnished with fresh flowers and greenery, sat on a barrel covered in ivy, encapsulating the secret garden feel.
This fairytale of a styled shoot ended with the couple dancing in the lit-up chapel at twilight.
Keep scrolling to see more garden-themed wedding inspiration.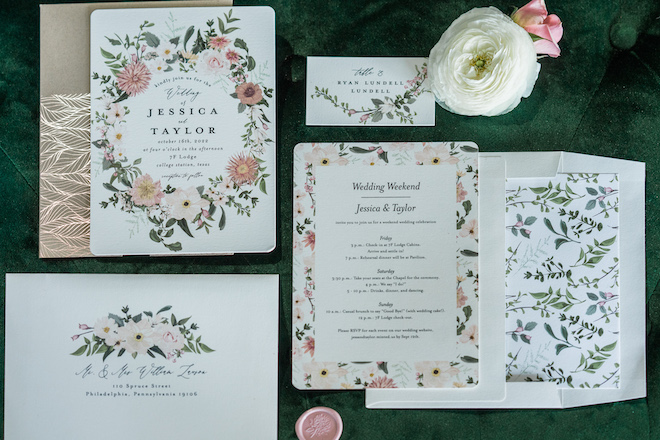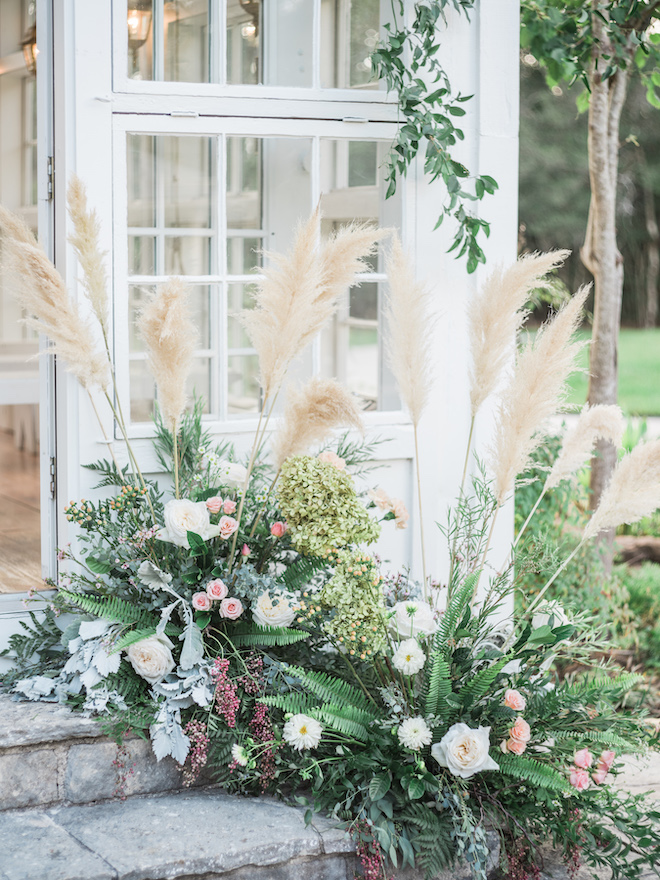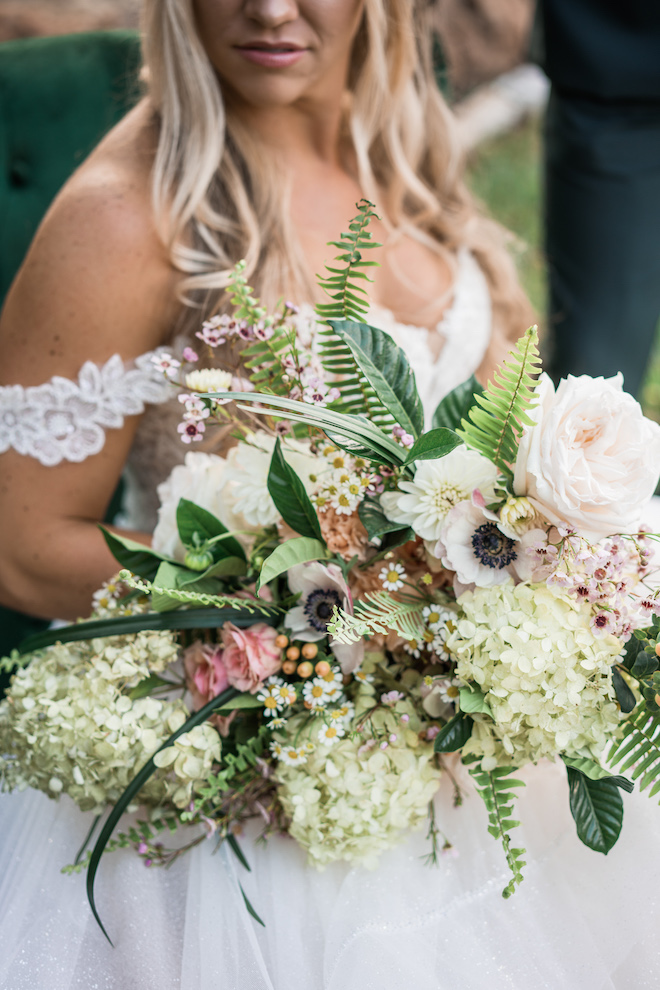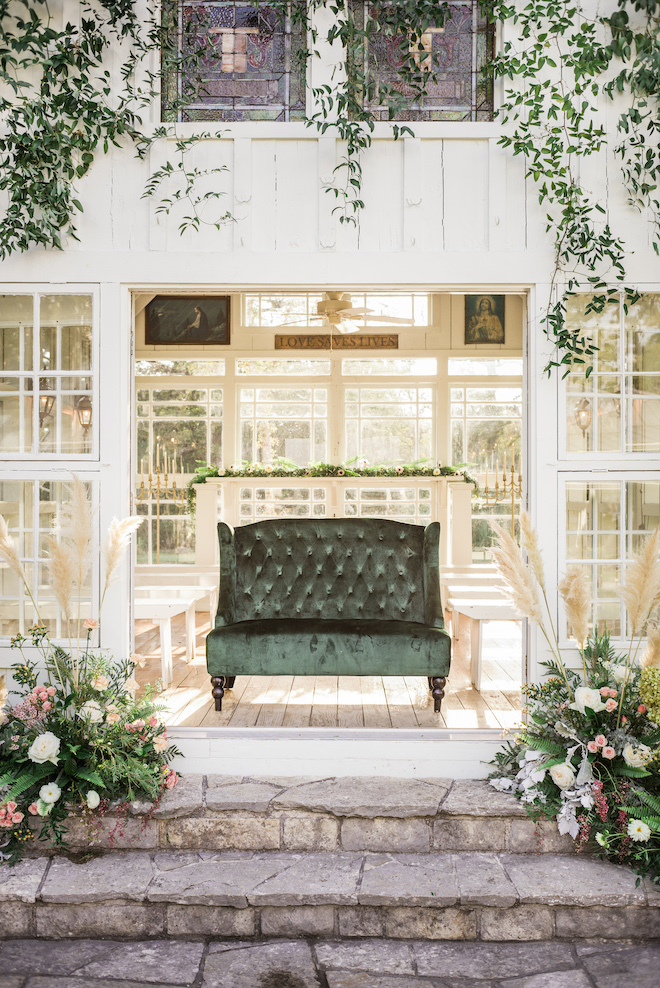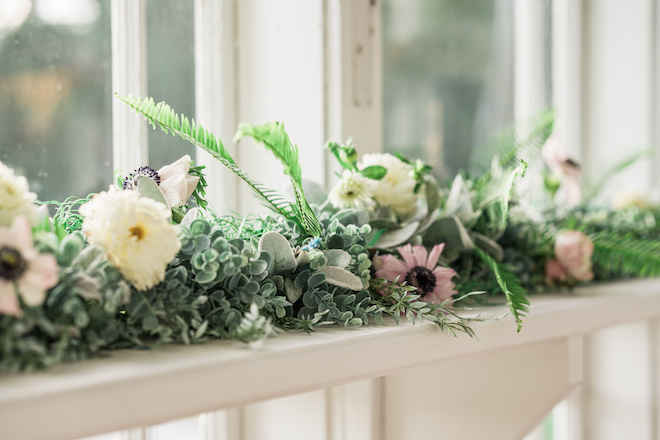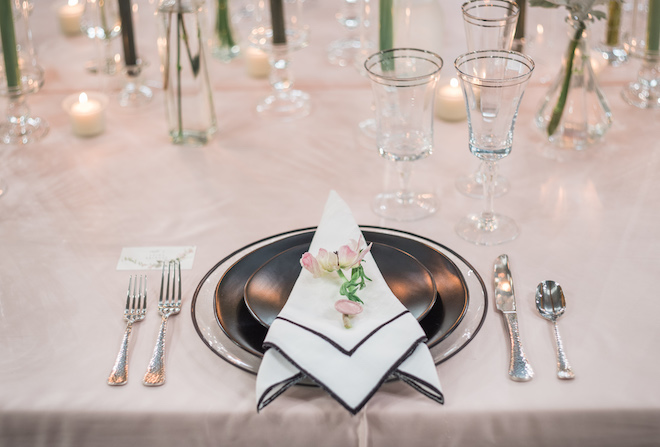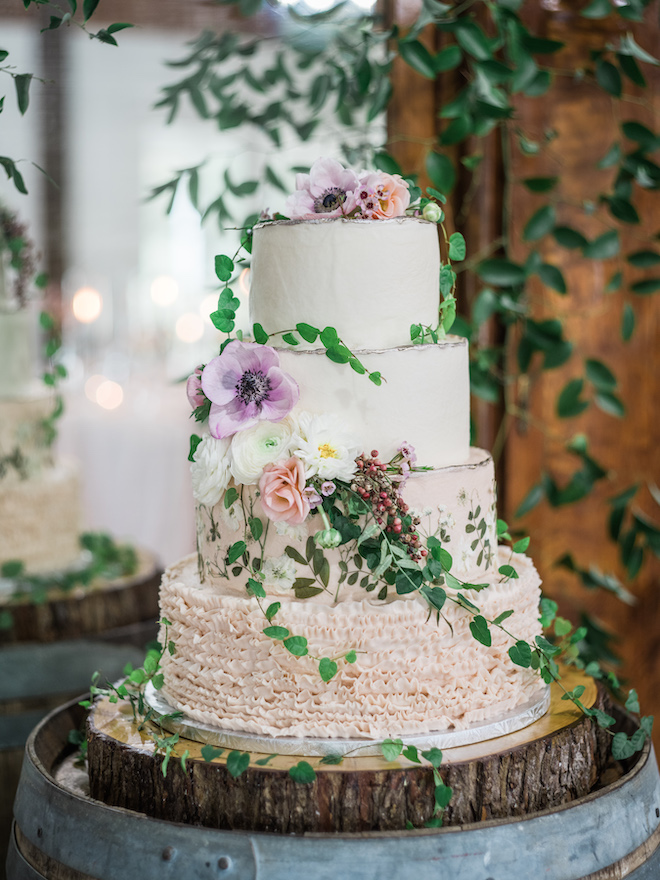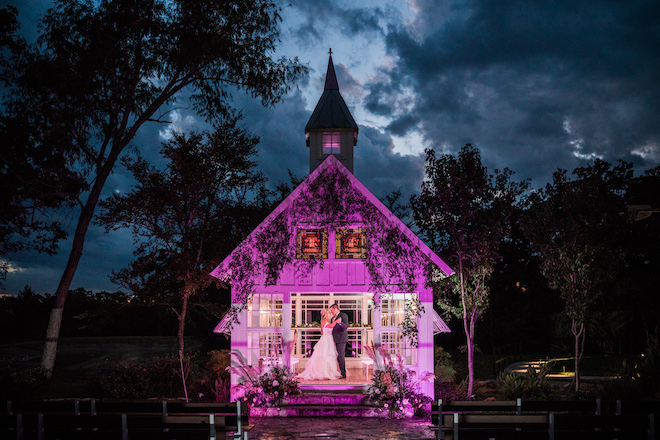 "Secret Garden Wedding Editorial at 7F Lodge & Events" Spotlight WiH Partners- Venue: 7F Lodge & Events
Contributors: Photo: Thomas Ross Photography / Dandelion Floral / Premiere Events / Naturally Flawless / Coreena's Bridal by Randy Fenoli / Al's Formal Wear / Minted Weddings / Fabulous Fare / Downtown Event Services