If you're seeking a destination wedding venue that offers a blend of rich history, luxury and impeccable service, look no further than The Tremont House. From the swanky rooftop bar to the refined and elegant event spaces, The Tremont House is a wonderful location to say "I Do."
Immerse yourself in the extraordinary charm of The Tremont House, a historic destination wedding venue located in Galveston's lively Strand District. The hotel offers a sublime mix of Jazz Age glamour, luxurious guest accommodations, and grand ceremony and reception spaces for celebrations of all sizes.
Begin your Galveston wedding weekend with craft cocktails and brews in The Tremont House's legendary Toujouse Bar, nestled in the hotel's airy atrium. Here, guests can enjoy live jazz on Friday and Saturday evenings, setting the tone for the unforgettable festivities to come. Or gather your loved ones at The Rooftop Bar, reopening in the fall of 2023, where drinks are savored against the stunning backdrop of Galveston harbor views.
Want to learn more? We are delighted to share our exclusive Q&A with Jacque Stilwell, the Director of Sales and Marketing at The Tremont House. Read on to find out what makes The Tremont House a one-of-a-kind wedding venue.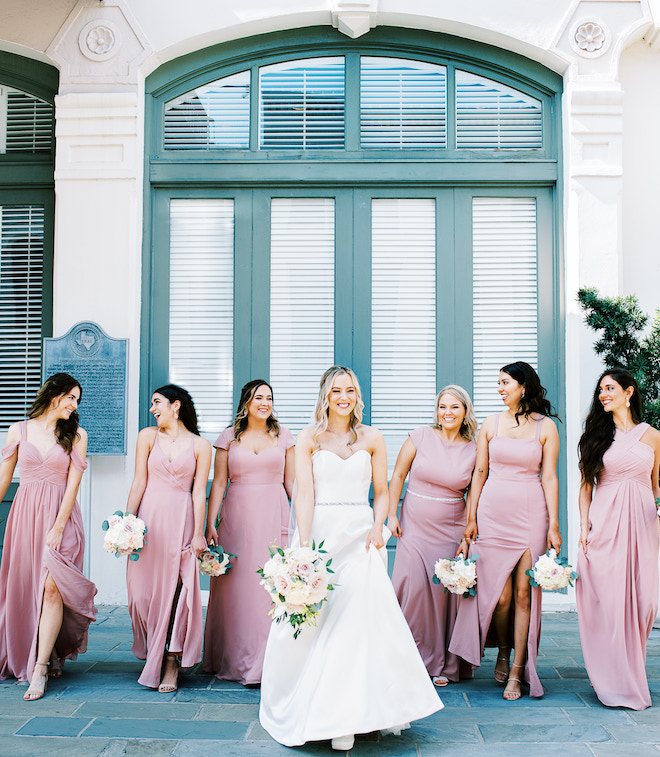 Weddings in Houston: What can couples expect when choosing The Tremont House? 
Jacque Stilwell: Couples can expect to receive a dedicated wedding expert to walk them through every stage and planning phase. From the moment they first arrive at our luxurious historic hotel, once architecturally crafted to be the grandest hotel in all the South, they will be swept away to a timeless era and join the ranks of world-renowned aristocrats, who have also chosen the Tremont House as their wedding event host. With impeccable appointments and unsurpassed service, their wedding experience will be completely unforgettable!
WiH: What kind of amenities does The Tremont House offer couples?
JS: Luxuriously appointed guest rooms feature oversized spaces, 14 and 16-ft high ceilings, and gourmet coffee systems. Plus, all of our bathrooms feature ample space with Nest body products. Guests will appreciate concealed in-room safes, designer-inspired furnishings and elegant but comfortable bedding. When it comes to gathering with wedding guests, our fabulous and famous "Roof Top" Bar will be a favorite meeting spot.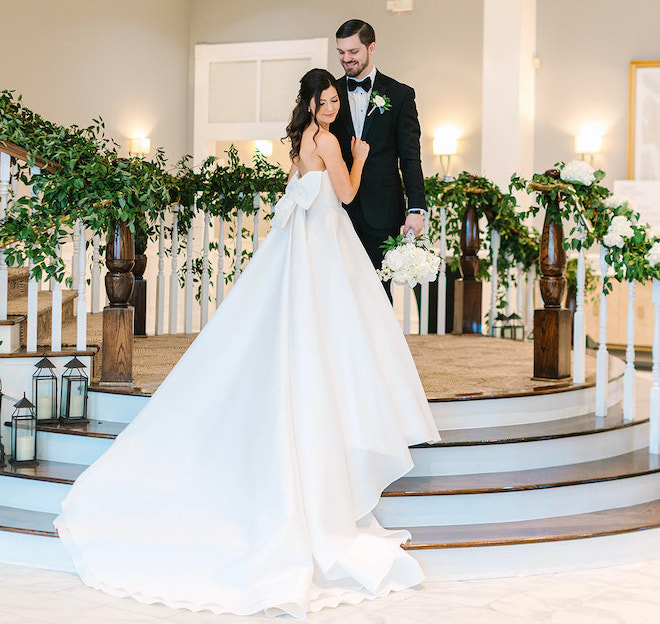 WiH: What sets the property apart from other venues?
JS: Richly designed and historically maintained event space offers brides a unique and one-of-a-kind wedding venue.  As the epicenter and key focus of downtown Galveston's historical "Strand" Entertainment district, The Tremont House is truly unlike any other.
WiH: Is there anything else you'd like to share?
JS: The Tremont House, which recently received a full renovation of rooms and all public and event spaces totaling over $22M, is ranked consistently #1 of 60 Hotels in Galveston by Trip Advisor. This speaks to our impeccable reputation and higher level of service provided to our guests.
"Say "I Do" at The Tremont House: A One-Of-A-Kind Wedding Venue in Galveston's Strand District" Spotlight WiH Partner- The Tremont House
Contributing Vendors- Photo: Jennifer Valentine Photography / Aly Matei Photography