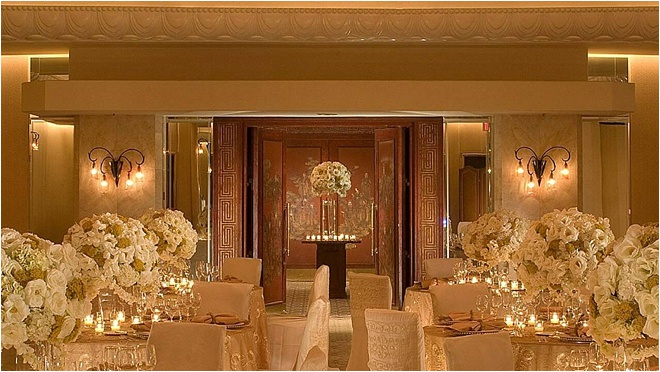 Photo Courtesy of Four Seasons Hotel Houston
Speaking as someone who dreamed of her wedding day long before she was old enough to date, I know the joy and excitement that comes with getting engaged. You've found the love of your life and he's asked you to be his forever. Now the only thing standing between you and your happily ever after is the wedding planning— which, let's be honest, you can't wait to dive into. What could be more fun than choosing flowers for your bouquet, tasting multi-layered cakes and trying on gorgeous gowns, right?
Right! That is, until it hits you that you have absolutely no idea where to start. The truth is, planning a party of such large proportions can seem a bit daunting at every stage, especially if you don't have a team of supportive (or crafty) people available to lend a helping hand. Less than a year ago, this is where I stood. While I couldn't wait to get married, I felt overwhelmed by the giant to-do list staring me in the face and was in desperate need of some inspiration.
Enter the I Do! Wedding Soiree, a luxury bash hosted by Weddings in Houston Magazine. This awesome event is not just a one-stop shop for everything wedding, it's also the total opposite of those overwhelming convention-center bridal shows that seem to pop up all over the place. It's relaxed, super elegant, fun…and you get to go home with major swag. Like, more than $100 worth.
If you've recently gotten engaged and are even the least bit confused about planning your big day—or are just looking to treat yourself…because the Soiree is a party, after all, with tons of bubbly, yummy bites, entertainment, beautiful things to look at everywhere—don't miss the I Do! Soiree at the Four Seasons next Sunday, Oct. 18.
The best wedding experts in Houston will be there to answer your questions and give you the ideas and support that you're looking for. Being a bride or groom is a once-in-a-lifetime experience, and it should be fun—NOT stressful. Take it from me. Oh—and by the way, my wedding was amazing. Yours will be, too.
Love,
Emily