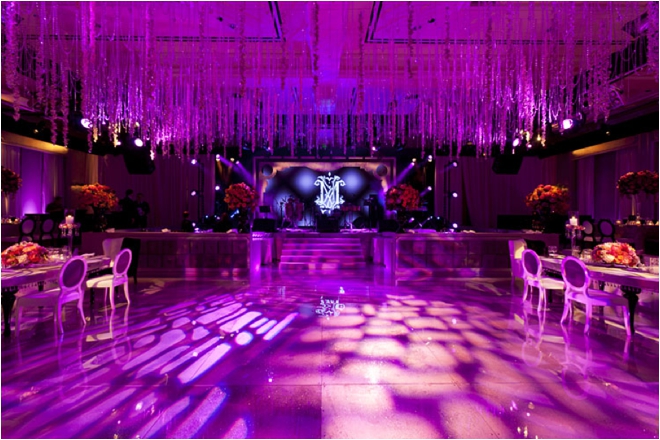 There's a new name in Houston weddings, and it's Todd Fiscus. The renowned Dallas-based event designer recently set up shop in Houston, bringing his talent for lush, deeply personalized wedding celebrations—along with access to 60,000 square feet of spectacular stuff to bring your wedding vision to life. We got the scoop from the man behind Todd Events (who, incidentally, was recently profiled by none other than the "Wall Street Journal" for his innovations and leadership in the field of event design…so we're in good company : – )
Houston Wedding Blog: You've had such great success in Dallas. Why bring Todd Events to Houston?
Todd Fiscus: Several reasons. It's a great city, with lots of growth, and close to our corporate office. We are focusing only on the decor and floral side of our business in Houston, and not offering event or wedding planning, as there are some great planners here. So this is a growth strategy that we feel is in our wheelhouse. It is also a city where I want to make a home. I am getting married to a Houstonian so I want to be there more, and enjoy the friends we have there. I really like being in Houston!
HWB: Congratulations! So tell us, what do you love about Houston brides?
TF: The brides we have met and the great planners we have talked with see us as something new and innovative to the market. We like to consider ourselves trendsetters, and being in Houston allows us to try new things, and really stretch our creative wings.
HWB: Tell us a little about what a bride can expect when she hires Todd Events?
TF: We are a very unique company, with a lot of playthings! We have over 60,000 feet of inventory of incredible tabletop, stage facades, furniture and luxury rentals. We treat weddings more like interior design projects, so all areas are cohesive. We obsess over the little things! To me they make the real difference. Our floral teams I think are some of the most talented in the industry, and we are a tight production group. We want our client to be happy, but we also want the location that we are working in to see us as a professional group that knows what they are doing.
HWB: In one sentence, what is you signature style?
TF: Great design, great event flow, extravagant parties that don't feel obnoxious, luxurious touches and very thoughtful details and decor.
Visit Todd Events to view photos, get contact details and find out who recently named the company one of the top 35 event-design firms in the world. Yeah, that's right–the whole freakin' globe!