Writer: Natasha Garber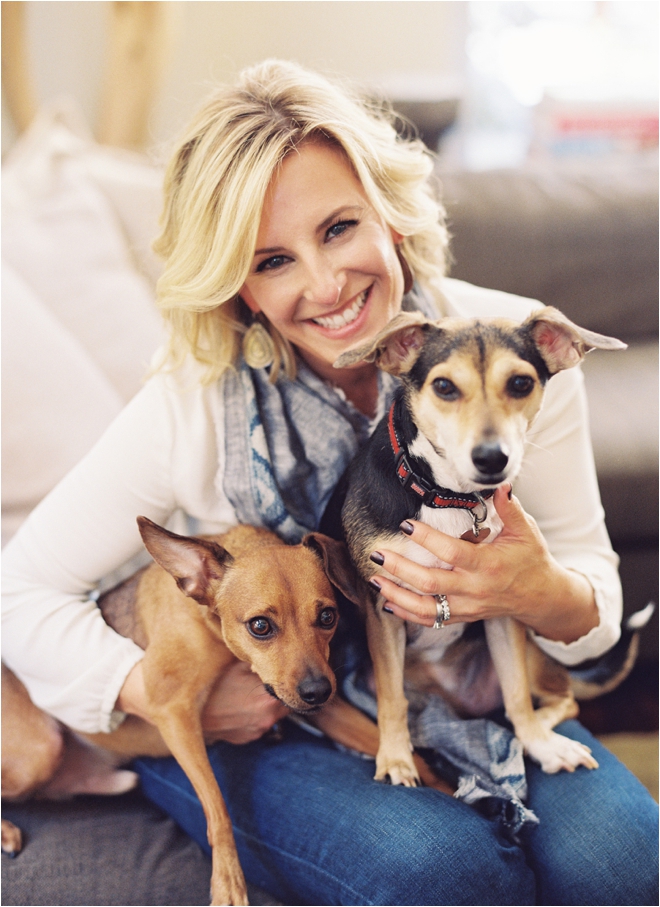 Photo: Caroline Tran
While a good connection might open the door, you need major talent to step through and succeed…especially in Hollywood. Just ask Los Angeles-based event expert Lisa Vorce, who, in the midst of a less-than-satisfying career as an IT consultant and programmer, began throwing parties for her husband's talent-agent uncle. "My first party was for George Clooney's mother," she says. Not bad, we say. Here, the planner behind such high-profile nuptials as Chrissy Teigen and John Legend's gorgeous Italian villa "I do's," shares her experience and advice on her favorite of all events: the ultra-relaxing, totally indulgent, celebrity-style destination wedding.
Photo: Aaron Delesie | © John Legend
Weddings in Houston: You're known for creating some of the most beautiful destination weddings on the planet. What are some of the toughest destinations you've had to work in, and how did you manage to pull off flawless weddings in these spots?
Lisa Vorce: Well you're asking someone who doesn't like to work in the same location more than once, and someone who is happiest in the most exotic of locales, so I tend to thrive on all things challenging. In fact, the more challenging, the better for me! Vietnam and Bali are two of the most difficult locales I've worked in, simply because they are non-Western cultures. My favorite part of working in these amazing destinations is the "reconnaissance mission" I typically do at the beginning of our process. Through lots of exploration—I get to know local artisans, experts from the area, local foliage and flowers, menu specialties etc.—I have been met with so much kindness and talent around the world, it's amazing!
Photo: Jose Villa
WIH: How should a couple go about choosing their wedding locale?
LV: It's a bit of a puzzle, and the stars need to align properly. There is a giant matrix that we use when vetting venues for my clients: distance, ease of travel, curfew, weather backups, venue capacities, accommodation capacities, food and beverage costs, etc. Some additional things couples should consider: How close is the wedding location to the airport? Do guests have to hop on a boat or rent a car? Do guests need visas or a Hep-C shot? Is there political unrest or another potentially tricky situation (e.g. Zika virus) that needs to be navigated?
Sourcing the perfect venue is a little bit like purchasing a home. It takes a lot of effort and time. Couples need to make sure they are taking into account all of the above and not just the aesthetics. Aesthetics are incredibly important, but everything else needs to be in the right place, too. And like buying a new home, couples need to prioritize their "must-haves" over their "nice-to-haves."
Photo: Elizabeth Messina
WIH: What's the most important factor a couple needs to consider when planning a destination wedding?
LV: Budget and personality are really important and non-negotiable. But guest experience is really my thing. This is so important to me for my clients. Ultimately, the best weddings are those where the guests can't stop talking about how much fun they had. Guest experience has a great deal to do with hospitality—and Texan hospitality is legendary, so I am going to assume you are experts in this matter! Just as you would welcome a guest to your home with a beautiful meal, fresh linens and engaging activities, when guests travel to your wedding, you want to provide them with hospitality all along the way.
Once your guests arrive at the location, have someone available from the wedding party or planning team who can answer their questions, greet them and hold their hand along the way. Adding helpful info to your wedding website (if you opt to do one) is incredibly handy for guests as well. For me, some of the most amazing destinations are the hardest to get to, but it's important to balance that with the guest experience. If they are going to travel a long way, what's the "wow" factor when they get there? Provide them with some amazing activities and adventures: Think Mayan ruins in Tulum, or maybe a cooking class in Italy. It is important that you make your guests feel safe, happy and entertained, but also give them enough down time for relaxation and exploration.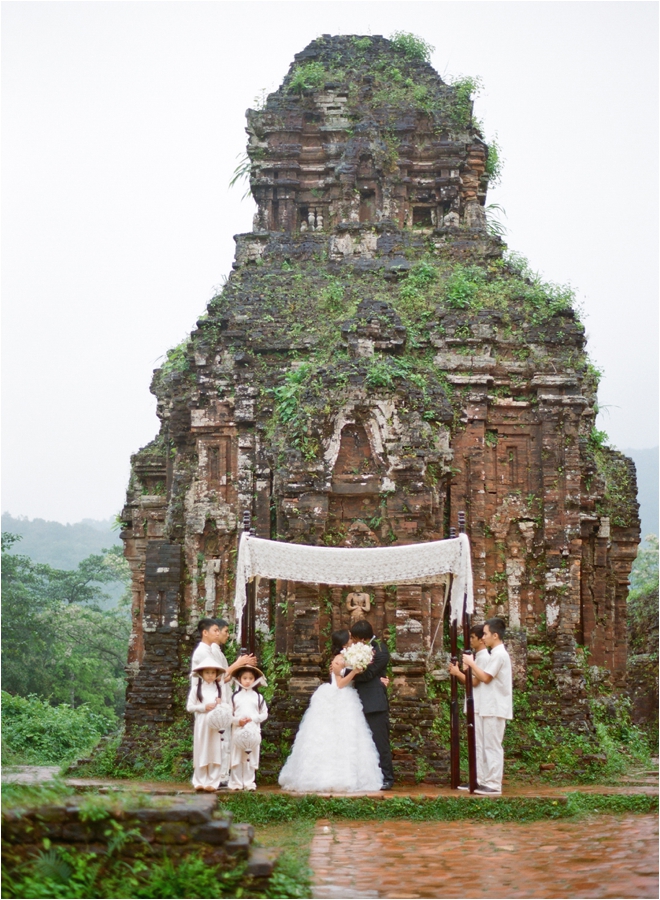 Photo: Aaron Delesie
WIH: We like the sound of that! So tell us: What are some of the coolest local activities you've helped plan for destination wedding groups.
LV: Planning guest activities really depends on the location as well as the inclination of the couple. As soon as the couple determines their destination, my team goes to work to find out what's special and fun to do at that destination. Golf and spa treatments are usually must-haves. One of my couples recently treated guests to a mobile cryogenic spa. It was very popular! Some of my favorite activities, however, have had to do with what the specific destination has to offer, from yacht parties in St. Barts, to cheese-making in Tuscany, to lace-making in Puglia…. I've also created activities based on couples' family traditions. For example, we had a baseball field and custom scoreboard created for one couple. Each team had their signature baseball jerseys. It was amazing. We've done custom backyard and board games for other couples. It is very joyful to see the wedding couple and their guests take part in these activities!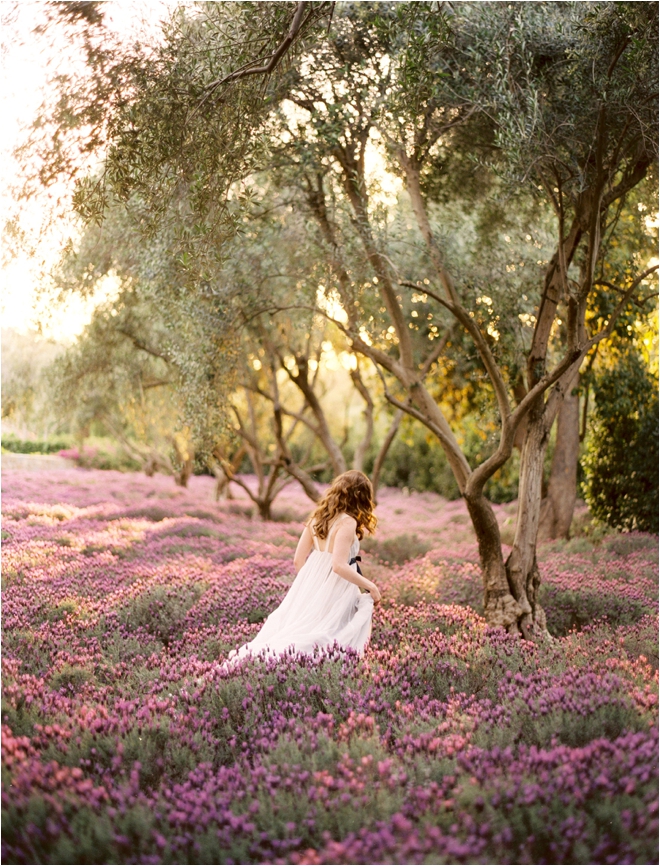 Photo: Jose Villa
WIH: What are your favorite ways to incorporate a couple's tastes and background, along with local customs and flavors, into the wedding menu—whether at a destination site, or at a wedding closer to home?
LV: I start by listening to and observing the couple. Sometimes it's fun to imbue couples' personalities into the tiniest unexpected details. For example, in one wedding, we incorporated tumbleweed. Now, that may not sound pretty, but tumbleweed actually makes incredible natural, multi-dimensional sculptures.
A Texas bride of mine had a connection to gemology, so we incorporated a malachite pattern into the invites, menus and tabletop. Oh—and one of my favorite things to do, if I'm doing a wedding indoors, is to replace the artwork of the venue with artwork that represents the clients' aesthetic. So in the case of the malachite wedding, huge malachite prints were delicately overlayed onto venue artwork. It's so much fun when guests notice those extra touches.
Photo: Elizabeth Messina
WIH: We love destination weddings, but we know that planning a wedding outside of one's comfort zone is not without potential conflicts. How do you help your clients navigate these?
LV: For destination weddings especially, guest invites can be a big challenge. Each "constituent"—MOB, MOG, bride and groom—usually has a valid reason for adding a guest…or 10. But these numbers quickly add up. Sometimes it creates a cost issue, but it can also create a space issue, for example, if the venue holds 120 persons maximum. I usually play "wedding diplomat" in these situations, and remind everyone that at the end of the day, they all want the same thing: a beautiful wedding and an unforgettable celebration with their nearest and dearest.
As for keeping a limited guest count for your intimate, remote-location wedding…remember, Texas is a great place to do a big barbecue and party with ALL your favorite people once you return from your destination!
Photo: Aaron Delesie |© John Legend